Looking for a pre workout that won't give you jitters or keep you up at night? These are the best low caffeine pre workouts available today.
In a hurry and can't keep reading? How about you check out the Transparent Labs STIM-FREE.
Transparent Labs STIM-FREE offers a complete stimulant-free pre-workout with effective doses of BCAAs, Beta-Alanine, Citrulline Malate, and other ingredients, available in various flavors without artificial additives.
While pre workout is one of the most popular supplements for strength athletes, one of the most common complaints is the high dose of caffeine in each serving. Luckily, there are plenty of high quality pre workouts that have either low doses of caffeine, or none at all. If you're looking for such a pre workout, then keep reading to check out your best options.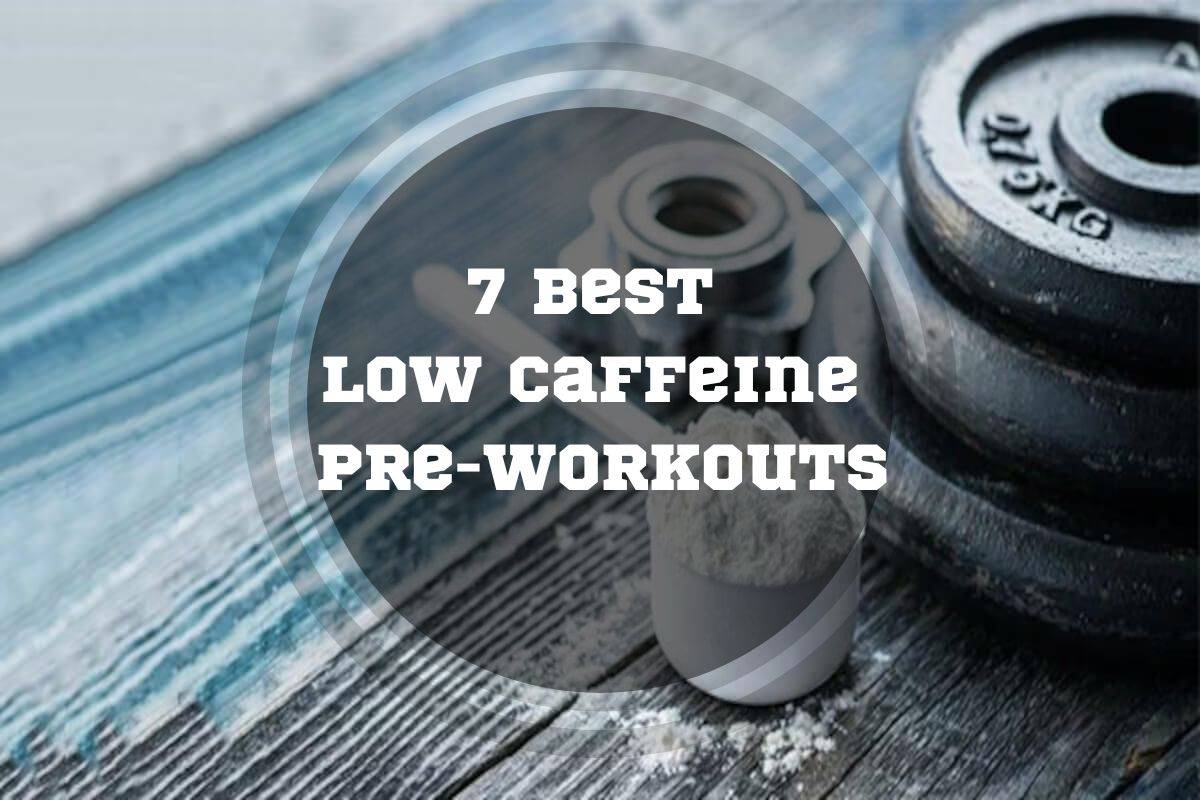 Top 7 Best Low Caffeine Pre-Workouts Reviewed
Item Form: Powder
Diet Type: Bulking, Cutting, Maintaining Weight
Flavor: Cherry Limeade, Sour Grape, Blue Raspberry, Green Apple, Orange, Peach Mango, Strawberry Lemonade, Tropical Punch

Caffeine: 0mg
Special Ingredients: BCAA, Citrulline Malate, Beta-Alanine, Betapure, Taurine, L-Tyrosine, elevATP
Package Information: 684g
Serving: 22.8g
Company Founded: 2015
Recommended by Athletes: Hafthor Bjornsson, Paul Sklar, Sean Harris
Our top pick for a low-caffeine pre workout is Transparent Labs' Stim-Free Performance Formula.
Founded in 2015, Transparent Labs has quickly become one of the most well trusted and highly regarded supplement companies on the market. This is because of their commitment to creating products of the highest quality, and being 100% clear with their customers about what their products contain.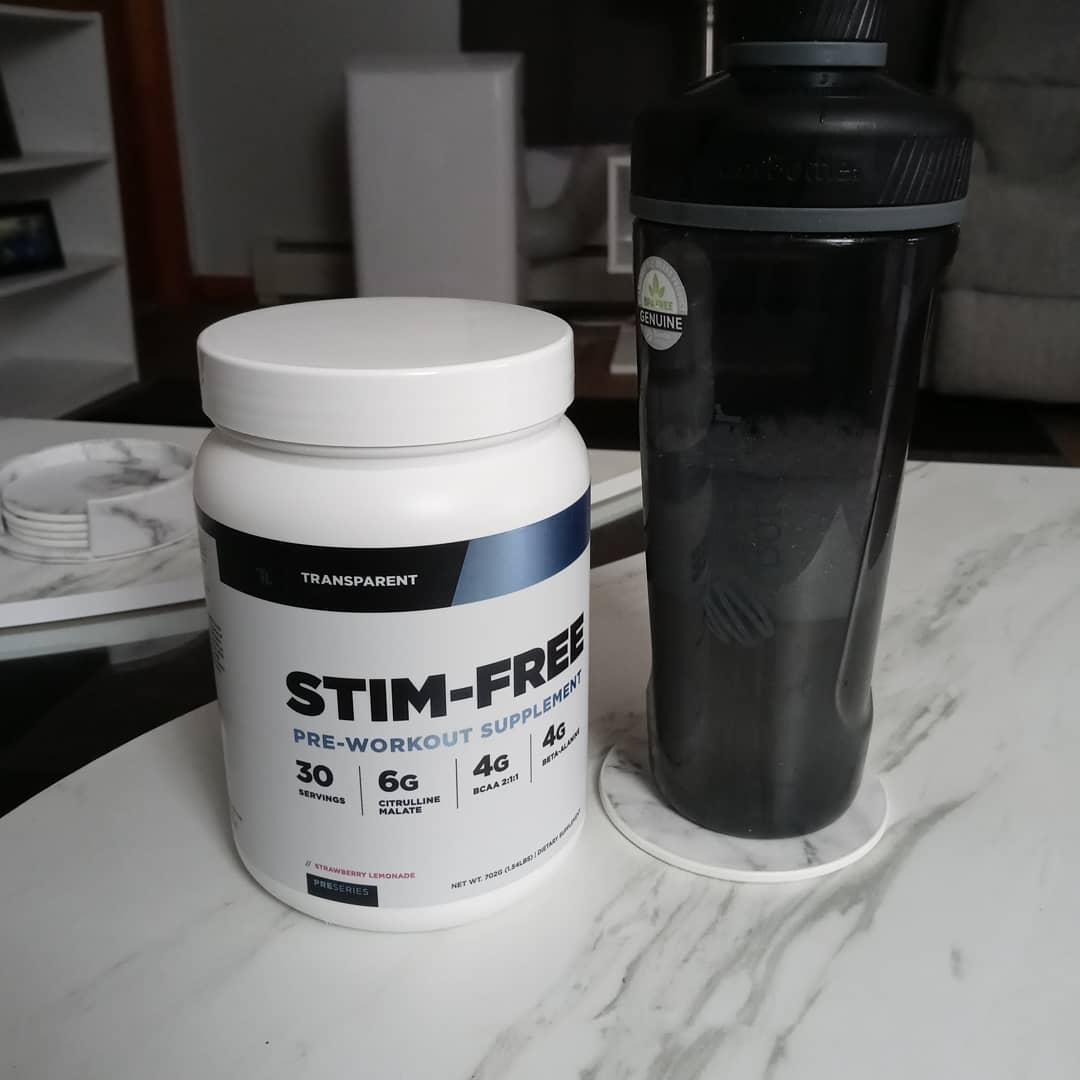 Overall, this is the most complete stimulant free pre workout available on the market. Combining BCAA, Beta-Alanine, Citrulline Malate and numerous other ingredients at effective doses, Transparent Labs' product proves you don't need caffeine to have a great pre workout. On top of this, the supplement features a wide range of flavors, all formulated with no artificial sweeteners, coloring, or preservatives.
If you are looking for a pre workout with caffeine, Transparent Labs Bulk and Cut formulas are both great choices. Both of these supplements feature a very similar formula to the Stim-Free option with 200mg of caffeine per serving. Although these couldn't be called "low caffeine pre workouts", they still have a more reasonable dose then some other supplements on the market.
Transparent Labs STIM-FREE is a caffeine-free pre-workout option with a similar formula to their Bulk and Cut formulas, providing a reasonable dose of ingredients without the stimulating effects of caffeine.
Nutrition Label Transparency:
10
Formulated with no artificial colors, sweeteners, or preservatives
High serving size compared to other pre workouts

High dose of Beta-Alanine may cause adverse side effects such as itching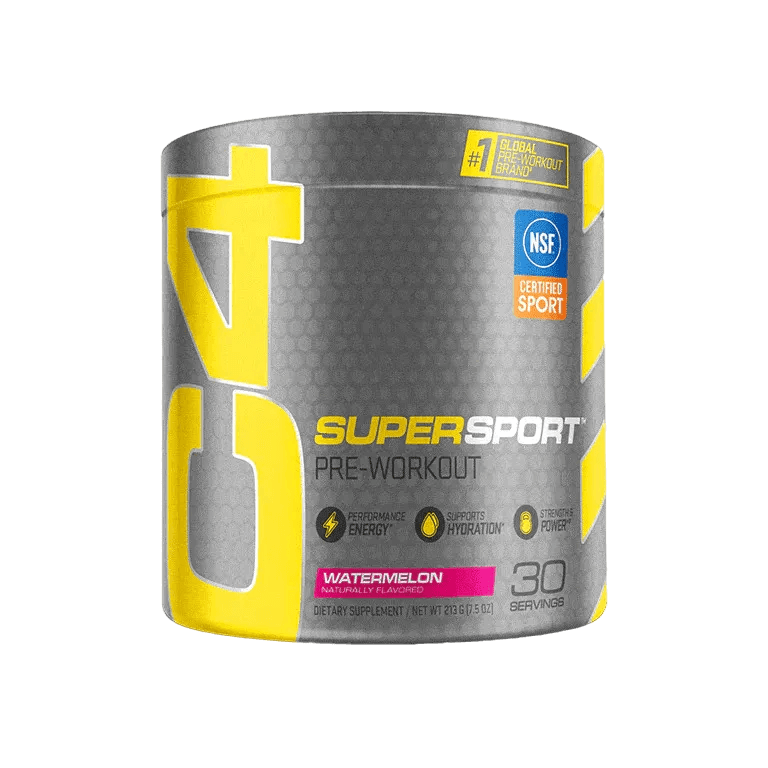 Item Form: Powder
Diet Type: Bulking, Cutting, Maintaining Weight
Flavor: Blue Raspberry, Fruit Punch, and Watermelon

Caffeine: 135mg
Special Ingredients: Creatine Monohydrate, Beta-Alanine, Taurine
Package Information: 201g
Serving: 9g
Company Founded: 2011
Recommended by Athletes: Brittany Ann, Scott Mathison, Demi Bagby
Our runner up for the best pre workout with low caffeine is C4's sport pre workout.
Founded in 2011 by Cellucor, C4 quickly became one of the most recognizable and iconic brands of pre workout on the market. Their current formula for C4 Sport is easily one of the most complete and effective supplements in the pre workout space.
This comes mainly from a combination of the C4 Sport Performance Blend, and the C4 Sport Energy Blend. The Performance Blend contains a solid mixture of ingredients including Beta-Alanine, Creatine, and various electrolytes to help with hydration. The Energy Blend contains things like taurine and 135 mg of caffeine. While this certainly isn't a stimulant free pre workout, the serving size of caffeine is reasonable, and won't likely lead to many adverse side effects.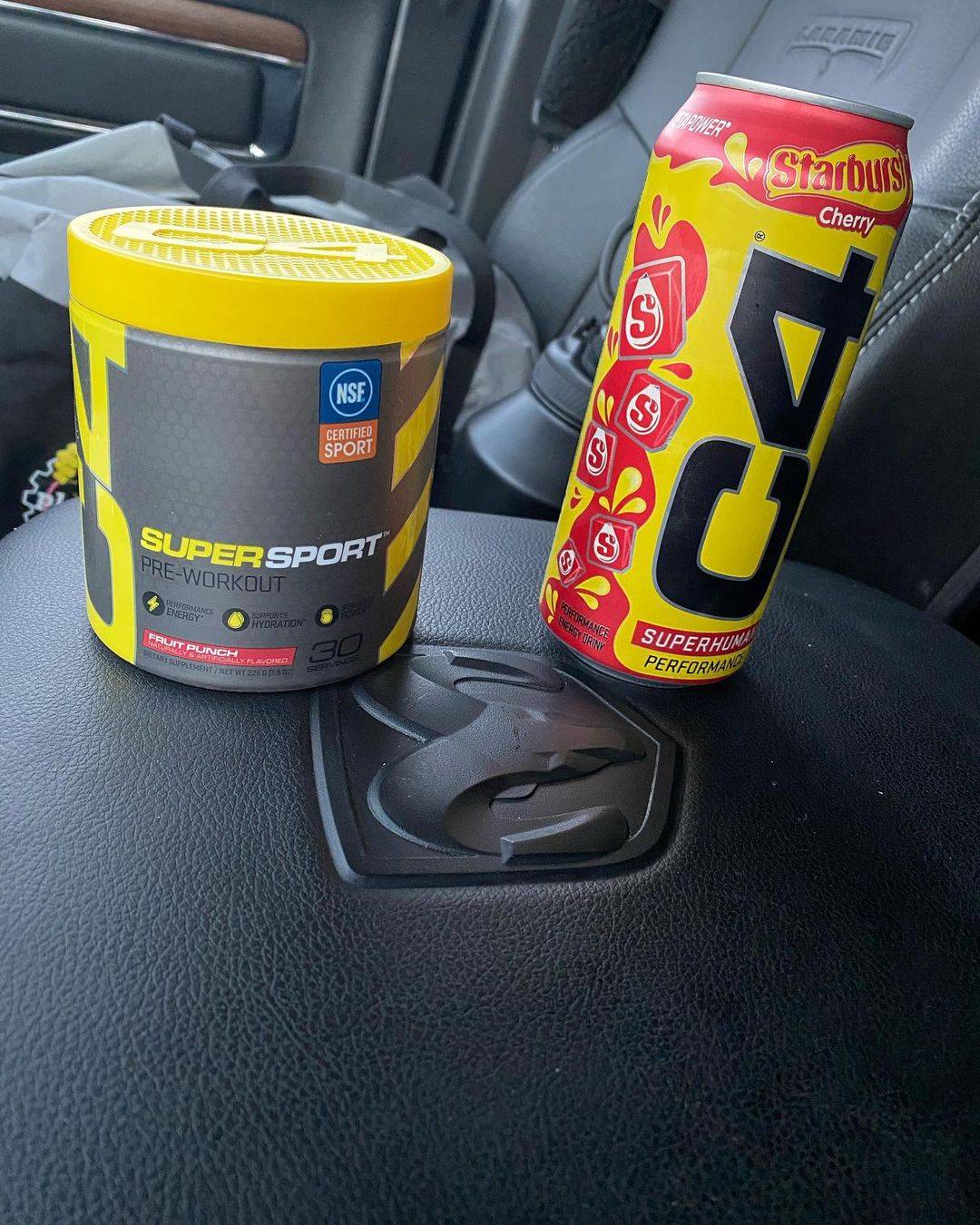 The one downside of C4's ingredients being listed in these 2 blends is that it's not clear how much of each individual ingredient you're getting. With things like creatine specifically, it's helpful to know how much you are consuming, especially if you're already supplementing with creatine. Because of this, it's hard to say if C4's doses are as optimal as possible.
C4 Sport by Cellucor is a popular low-caffeine pre-workout that combines performance-enhancing ingredients with an energy blend containing 135 mg of caffeine, although the exact ingredient doses are not specified.
Nutrition Label Transparency:
8
Great source of B Vitamins (B6 and B12)

Good combination of stimulation, and performance boosting ingredients

Different electrolytes promote hydration
Label is not clear about ingredient doses

Stimulation may be too strong for some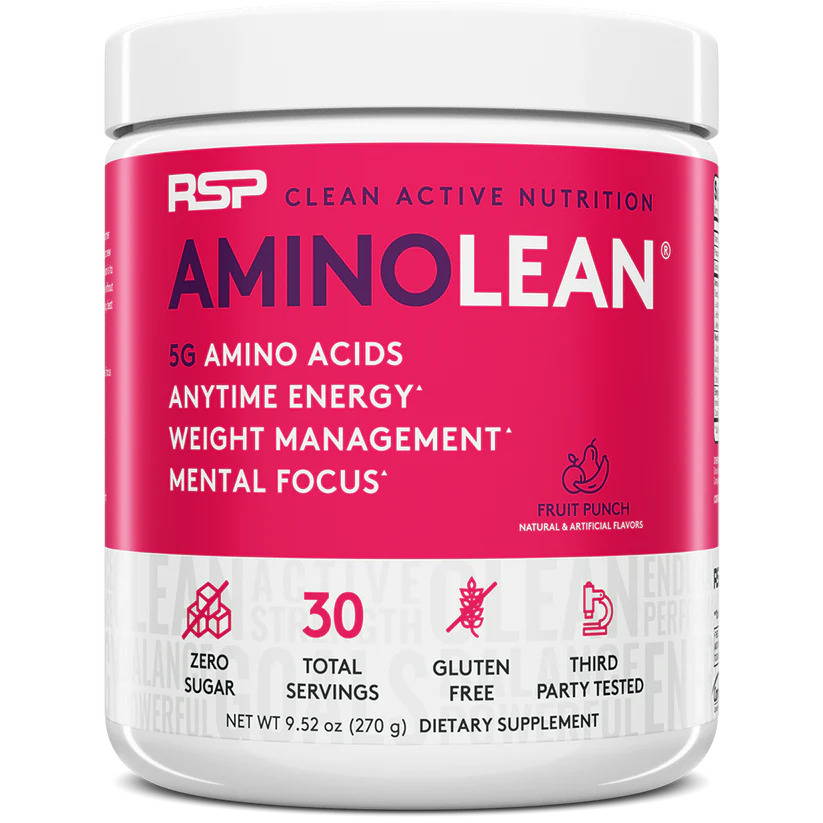 Item Form: Powder
Diet Type: Cutting
Flavor: Blackberry Pomegranate, Blue Raspberry, Fruit Punch, Pink Lemonade, Watermelon, Grape

Caffeine: 125mg
Special Ingredients: Beta-Alanine, Citrulline, Taurine, Tyrosine
Package Information: 270g
Serving: 9g
Company Founded: 2009
Recommended by Athletes: Lewis Echavarria, Nebby Fusco, Idris Doosi
Another great choice for the best low stim pre workout is AminoLean's Pre Workout Powder.
Founded in 2009, AminoLean has been around for a while and has built up a solid reputation in the pre workout space. Ultimately, AminoLean is a very similar product to C4 Sport for several reasons.
Like C4, it contains a very similar level of caffeine, and its ingredients are listed in a set of blends – the Amino Acid Blend, the Weight Management Blend, and the Energy and Focus Blend. Again, this makes it difficult to determine exactly how much of each ingredient is in each serving of the pre workout.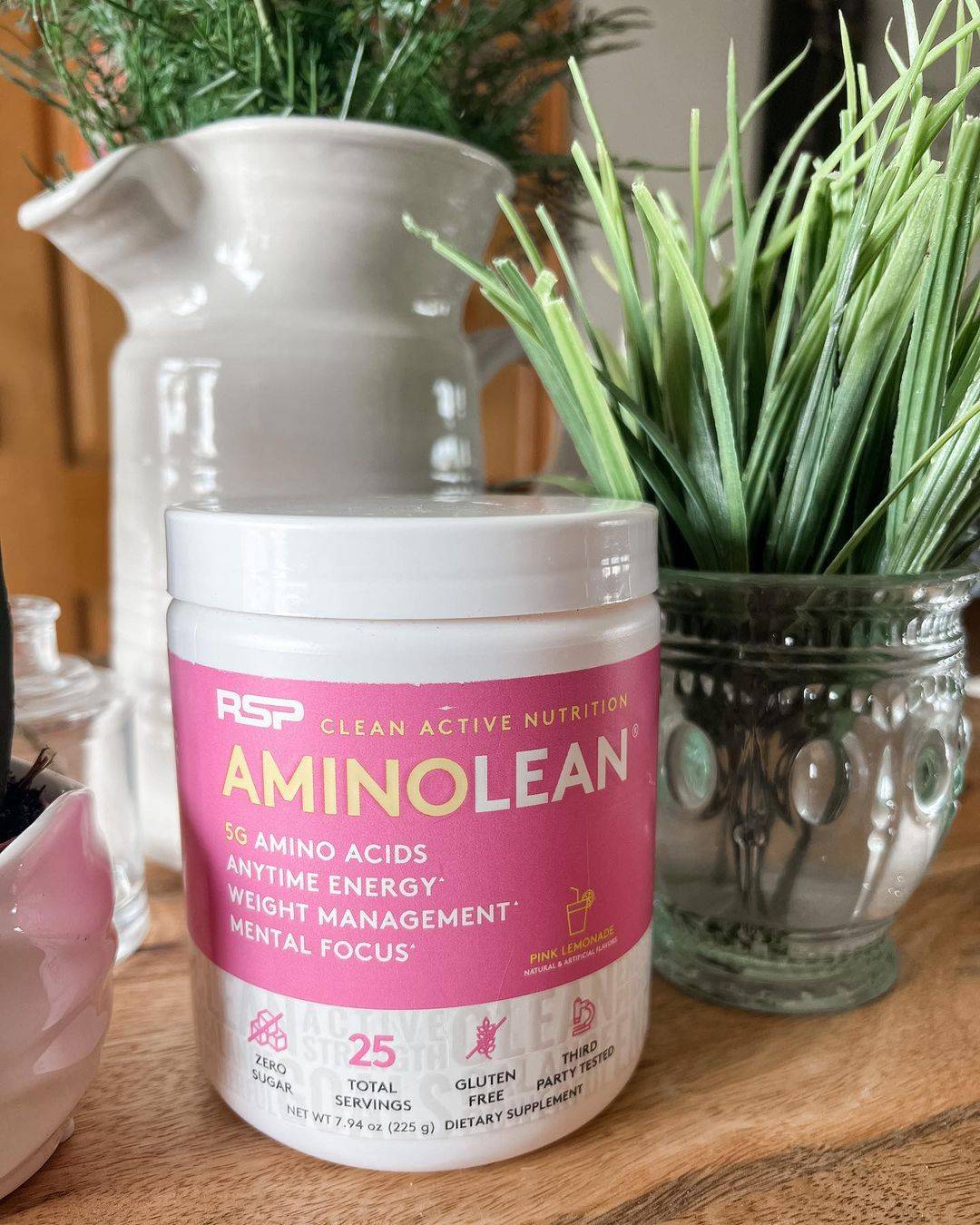 What mainly separates AminoLean from other pre workouts is that it is branded more as a diet/weight loss supplement. This comes primarily from their Weight Management Blend, featuring ingredients like L-Carnitine and Green Tea Extract. Ultimately, mileage will vary from person to person on the effectiveness of this supplement specifically for weight loss.
AminoLean's Pre Workout Powder is a popular low-stimulant option that combines ingredients for energy, focus, and weight management, making it a versatile choice for those seeking a well-rounded pre-workout supplement.
Nutrition Label Transparency:
8
Specifically designed for weight management if this is your goal

Unique approach to pre workout focusing on Amino Acids

Wide range of flavors to choose from
Unclear doses of most ingredients

Weight management formula won't align with everyone's goals
Why Do You Need Pre-Workout With Low Caffeine?
You Have a Caffeine Sensitivity
Many people inherently have troubles with large doses of caffeine Given that caffeine is found in many beverages like tea, coffee, cocoa, cola, and others, as well as in foods like chocolate, with an already high intake, the extra servings from the pre-workout may be excessive. Some even exhibit symptoms of caffeine intolerance.
Caffeine intolerance is a condition in which a person experiences negative side effects after consuming even small amounts of caffeine. These side effects can range from mild to severe and may include symptoms such as headaches, anxiety, restlessness, insomnia, heart palpitations, gastrointestinal discomfort, and irritability.
Many pre workout supplements have about 200 mg of caffeine per serving. This dose is well tolerated by most adults, but if you are caffeine-sensitive, then you'll definitely want to avoid this kind of supplement. Choosing an option that has no caffeine or around 100 mg of caffeine or less, you'll have a significantly lower chance of the negative side effects associated with high doses of caffeine. This way you can still enjoy the benefits of pre workout supplements without all the associated negatives.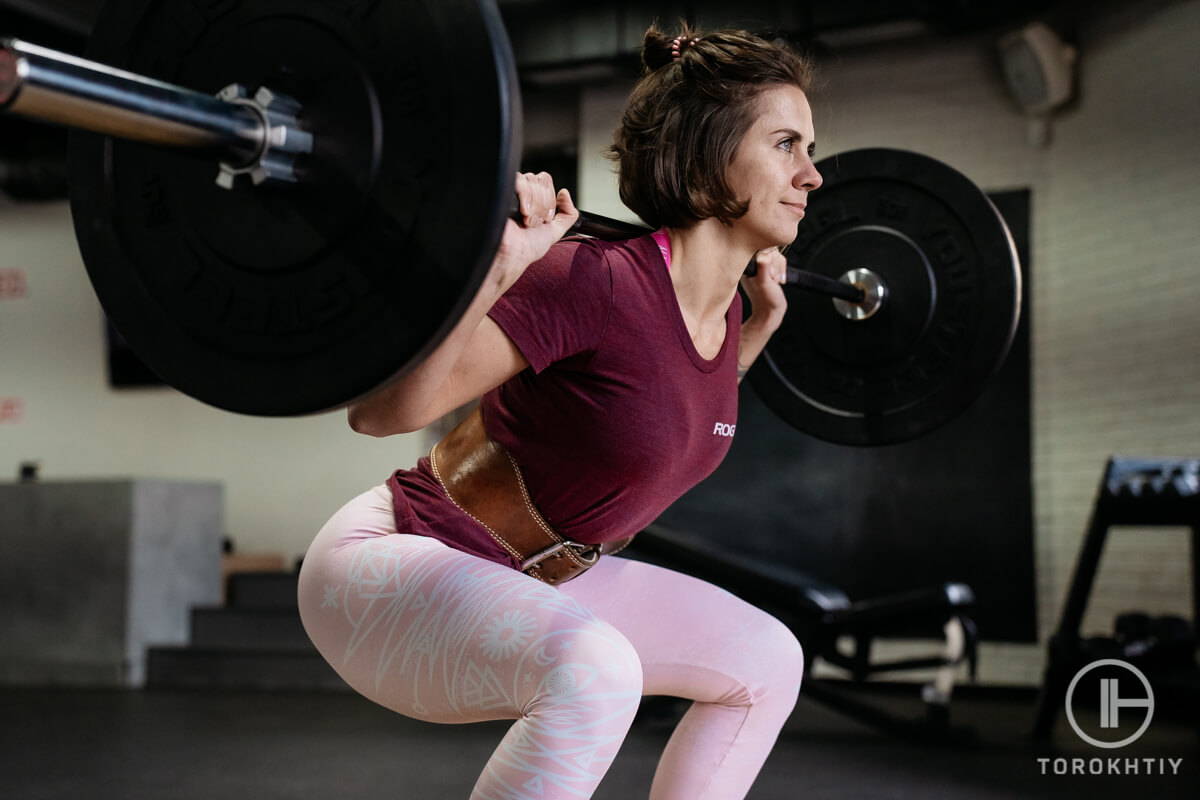 You're Having Sleep Troubles
One of the most common complaints with caffeine is that it affects people's sleep schedules. Especially if you're someone that works out in the evening, this can be a real concern. This is where choosing a stimulant free option will be your best option, as caffeine can seriously affect your sleep if you're consuming it within 6 hours of going to bed. Even if you choose a low caffeine pre workout, it's still best practice to not consume it in the evening. It's common advice to avoid caffeine past 2 p.m. if you're looking to establish better sleep habits.
You're Still a Young Teenager
While most adults can choose how much caffeine they want to consume, teenagers are different. It's common medical advice for people between the ages of 12 and 17 to have less than 100mg of caffeine per day. This means choosing either a stimulant free option, or a low caffeine option will be a good decision for teens in this age range.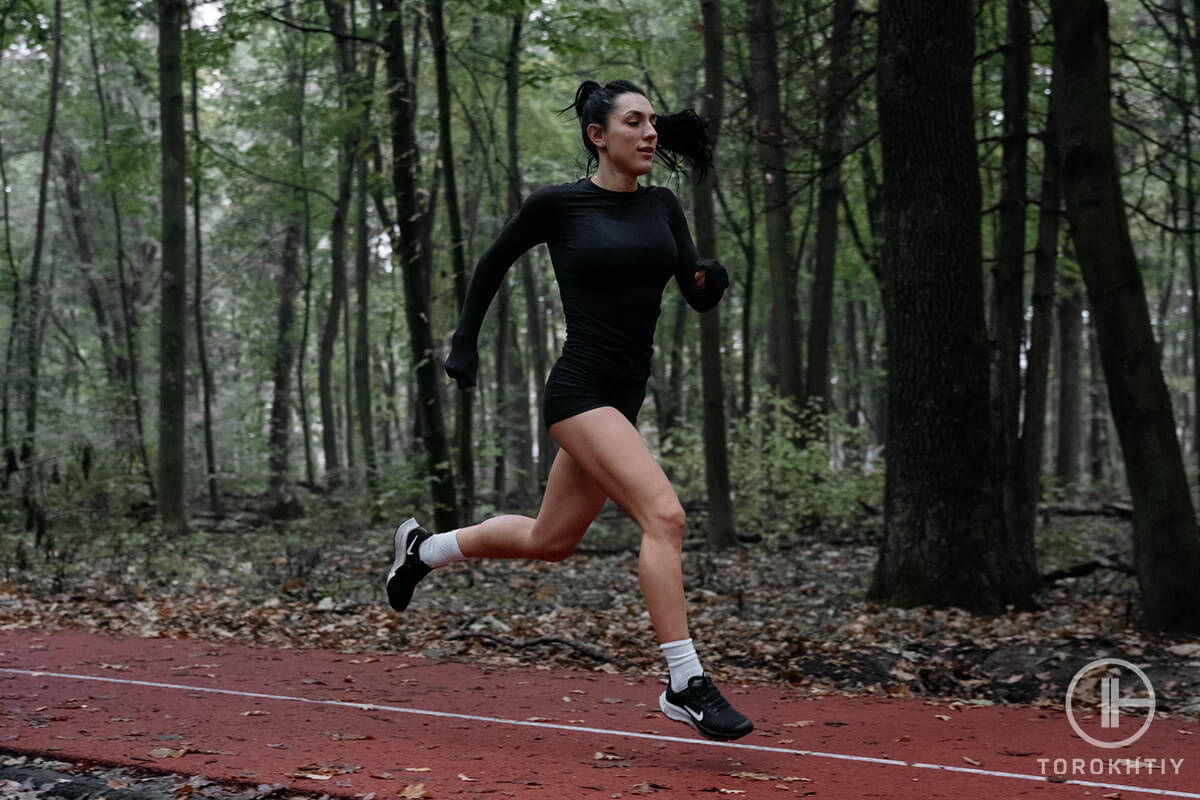 How to Find the Best Low Caffeine Pre-Workouts?
This ultimately comes down to a matter of personal preference. When looking for a pre workout with lower stimulation, there is still a wide range of caffeine levels to choose from. The options on our list span from 0 mg to 135 mg per serving. For example, an 100mg caffeine pre workout will have very different effects than a 40mg or 0mg option. It's up to you to decide what level of stimulation you're looking for and what's right for you.
With many of the pre workouts on our list featuring a wide range of flavors, this is also a matter of personal preference. Some pre workouts will mix better than others and have an overall better taste than others. This is an area where trying several different options may be necessary to determine which one is your favorite.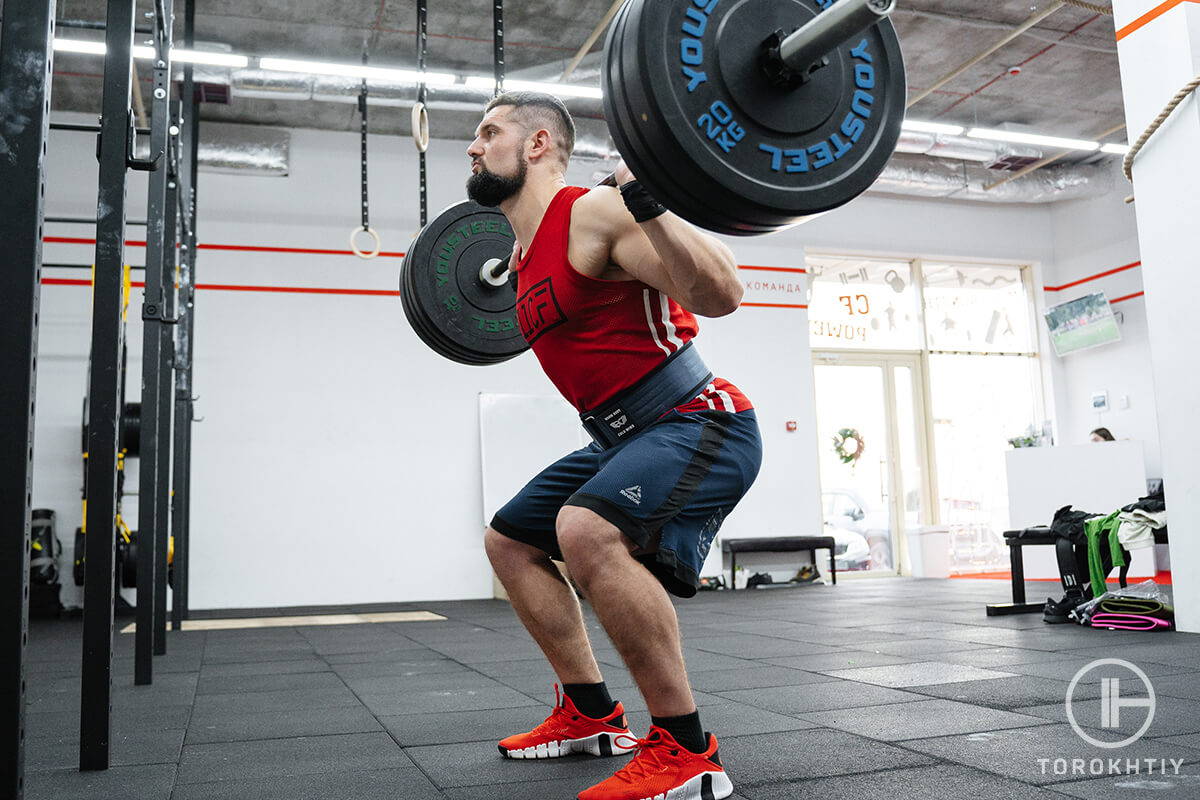 Nutrition Label Transparency
Arguably the most important aspect of choosing a pre workout is understanding the composition of ingredients in each supplement you're looking at. Nutrition label transparency involves not only knowing the doses of each ingredient found in the supplement, but whether or not there are any unnecessary filler ingredients as well.
Finally, as with any supplement, you should ensure you're getting your money's worth in each serving. You can calculate how much each serving costs by dividing the price of the container by how many servings it contains. Keep in mind that the dose of ingredients per serving also plays a part in how much value you're getting for your money as well.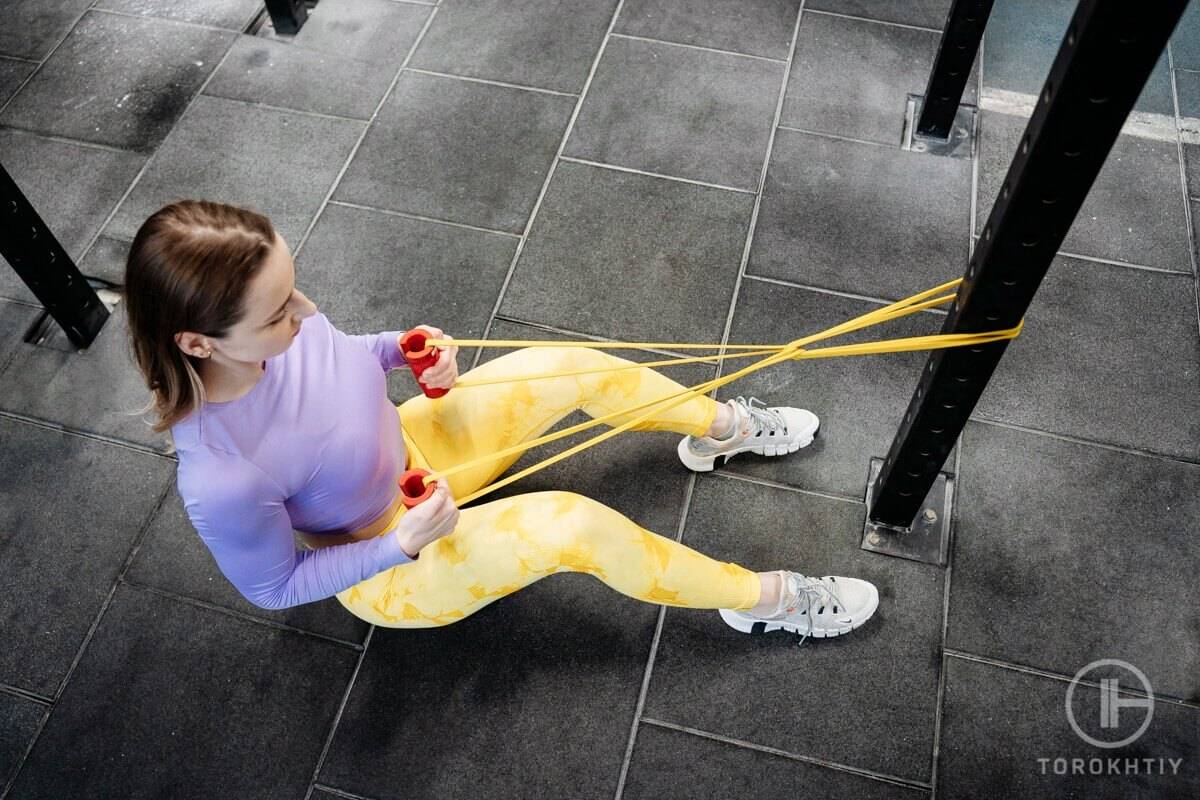 Pre-Workout With Low Caffeine Tips
Pre workout should ideally be taken anywhere between 15 to 30 minutes before a workout to ensure maximum effectiveness. Some people prefer to drink their pre workouts throughout their workout, although this is only recommended for especially long workouts. Remember that if you're taking a caffeinated pre workout consider the time of day as well to ensure you're not disrupting your sleep schedule.
What to Mix Pre-Workout With
Most pre workouts are taken simply mixed with water as they already come with strong flavors. However, you can absolutely mix pre workouts with juice, or blend them into a smoothie as well. We only recommend this if you have a mild or unflavored pre workout, as the taste will likely be very unpleasant otherwise.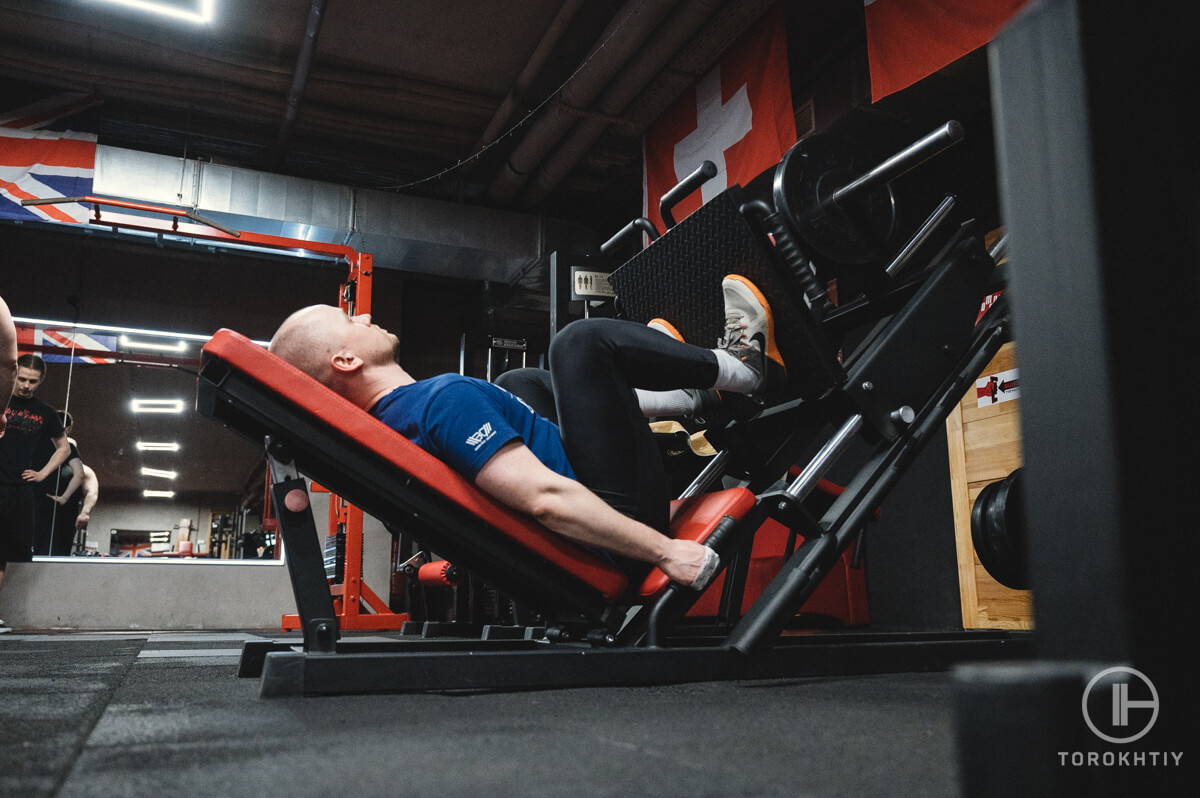 What is the Lowest Caffeine in Pre-Workout?
The lowest caffeine available in pre workouts is 0mg. While most people associate pre workouts with incredibly high doses of caffeine, there are still many benefits to taking a pre workout with no stimulants, with ingredients like beta-alanine and creatine still providing serious benefits to strength athletes.
Is Non Caffeine Pre-Workout Better?
It depends on the athlete taking the pre workout. If someone is especially young or caffeine sensitive, then yes, non caffeinated pre workout will be better. However, if someone is looking for high amounts of stimulation in their pre workout, then they may want to look for a different option.
You can still get an absolutely fantastic pre workout supplement with little to no caffeine in it. Our top pick for a low caffeine pre workout is Transparent Labs Stim-Free Non Caffeinated Performance Formula. With no caffeine and high, efficacious doses of its other ingredients, this is a great pick for anybody looking for a stimulant free choice.
Do you have a favorite low caffeine pre workout? Have you tried any of the products on our list? Let us know your thoughts in the comments below!
Interindividual Differences in Caffeine Metabolism and Factors Driving Caffeine Consumption // NIH: https://pubmed.ncbi.nlm.nih.gov /29514871/



Effects of caffeine on sleep quality and daytime functioning // NIH: https://www.ncbi.nlm.nih.gov/ pmc/articles/ PMC6292246/
3 simple ways to get more restful sleep // Harvard: https://www.health.harvard.edu /staying-healthy/3-ways-to-get-more-restful-sleep
Caffeine and Kids // Columbia: https://www.cuimc.columbia.edu /news/caffeine-and-kids
Workout Supplements // Harvard: https://www.hsph.harvard.edu/ nutritionsource/ workout-supplements/
EFFECTS OF BETA-ALANINE ON ANAEROBIC PERFORMANCE // International Journal of Exercise Science: Conference Proceedings: https://digitalcommons.wku.edu /ijesab/vol8/iss8/67/
International Society of Sports Nutrition position stand: safety and efficacy of creatine supplementation in exercise, sport, and medicine // NIH: https://pubmed.ncbi.nlm.nih.gov /28615996/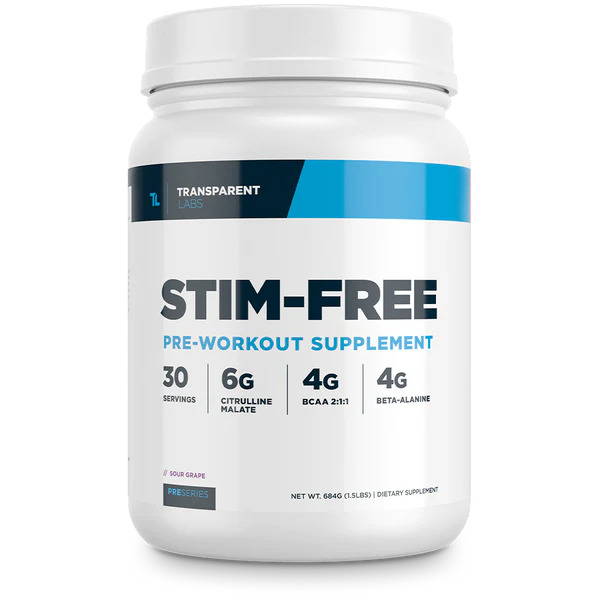 Oleksandr has a master's degree in "Sport Dietetics" and graduated from the National University of Physical Education and Sports of Ukraine. He is also a Certified Fitness Nutritionist and Sports Nutritionist from the Fitness Professional Association (FPA). His professional concept is based on a combination of evidence-based practice and common sense.