Are you just taking up weight lifting workouts and are you new to what footwear to choose for this purpose? Or are you already a pro lifter working on deadlift PR? Then check out this overview of the outstanding best deadlift shoes designed to improve your lifting performance. With the properly selected training shoes, you'll succeed to stabilize your body and lift greater weights with proper biomechanics and form.
In a hurry and can't keep reading? How about you check out the Adidas Powerlift 5 Weightlifting Shoes.
Adidas Powerlift 5 Weightlifting Shoes offer serious lifters maximum power transfer, excellent stability, and breathability, making them ideal for deadlifts and other lifting workouts.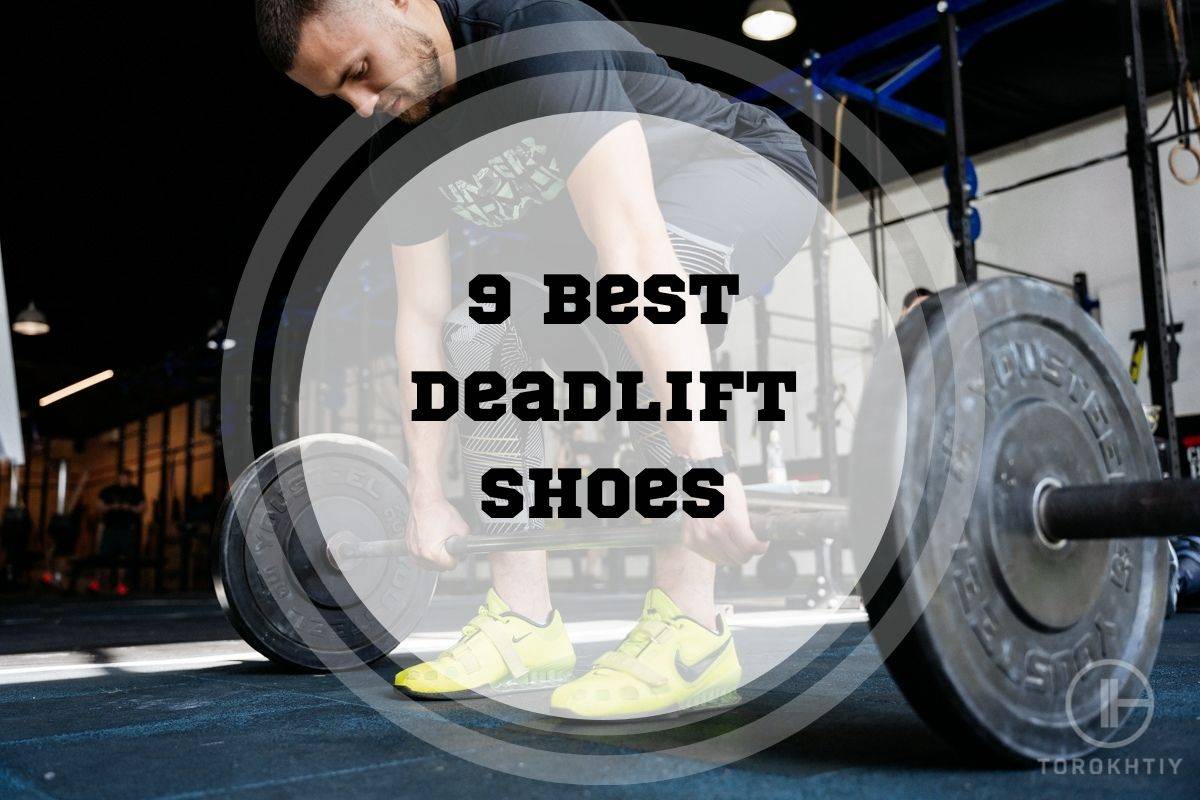 Top 9 Best Deadlift Shoes Reviewed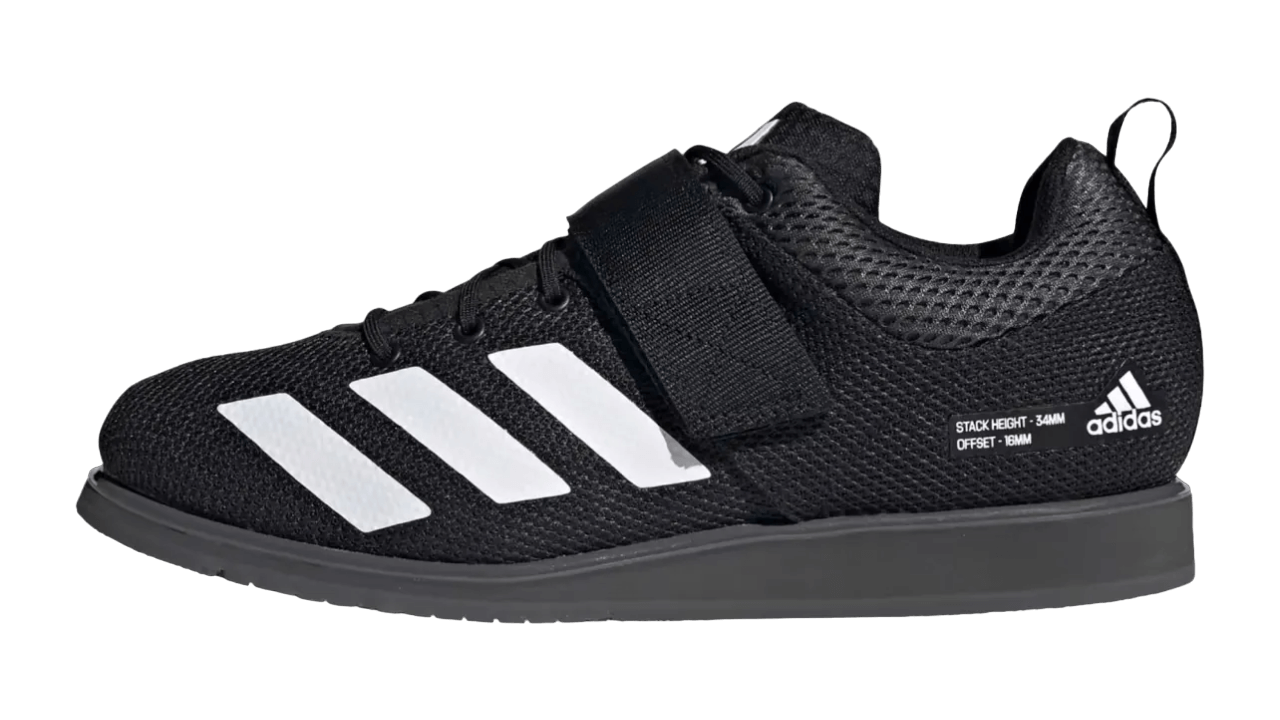 Heel lift height: 15 mm

Stack height: 34 mm
Offset: 16 mm
Sole material: EVA, with rubber outsole
Upper material: canvas with mesh inserts
Sizing: fit a bit smaller
Weight (1 shoe): 15 oz.
Adidas Powerlift 5 Weightlifting Shoes are designed for serious weight- and powerlifters who want to get the maximum out of their workouts, with gradual progress. Due to their design, these weightlifting shoes for deadlift can transfer your power, and it's possible to wear them for other lifting workouts besides the deadlifts.
Your feet won't sweat in these shoes as they're made of flexible canvas with breathable mesh inserts. Meanwhile, the model provides excellent stability thanks to a rubber outsole, a high-density midsole wedge, a reinforced heel, and a strap with a lace lockdown closure.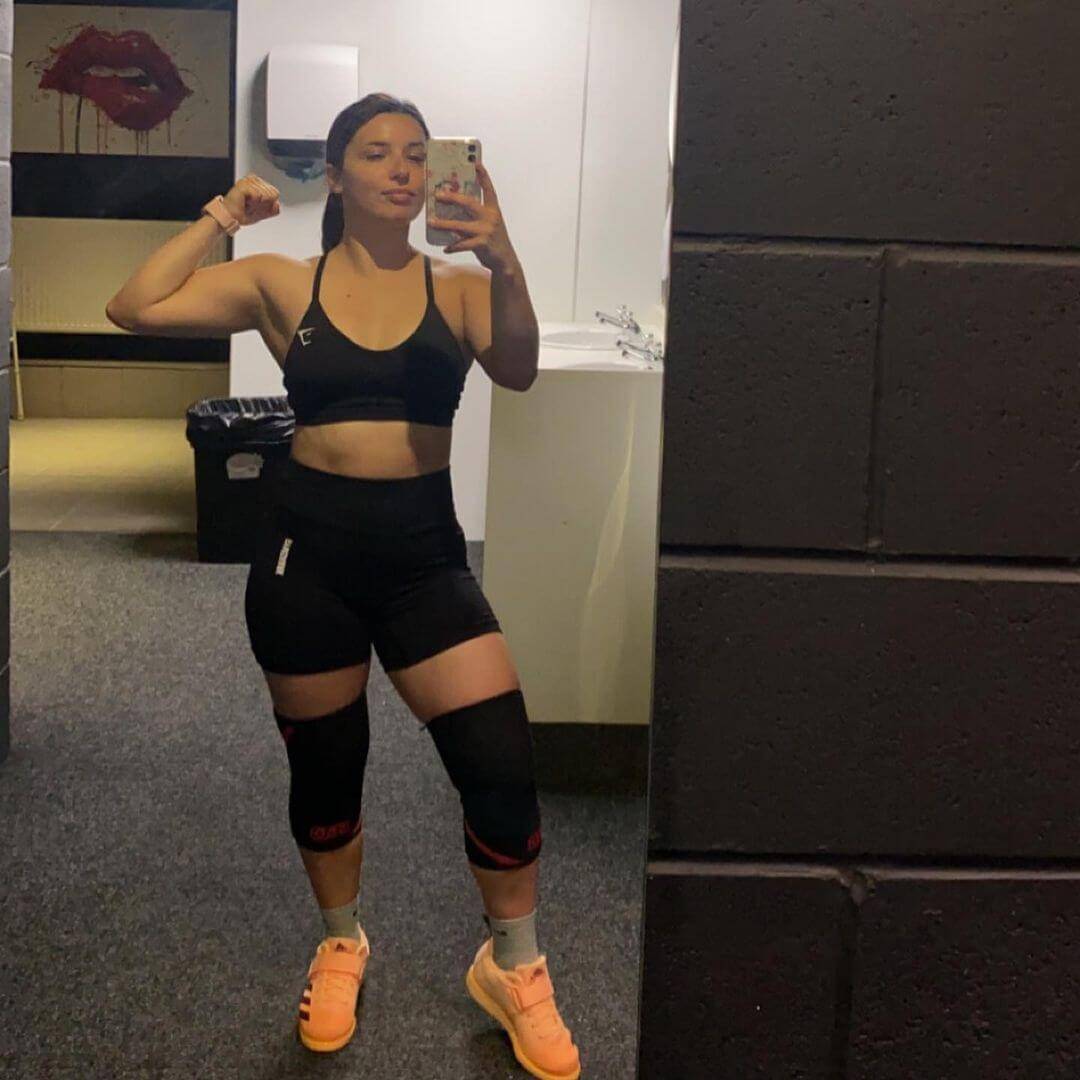 Due to a flexible toe box and open mesh inserts in the heel and midfoot, you'll benefit from ultimate comfort while wearing them, and get more breathability and flexion. We recommend you pick up shoes one to one-and-a-half sizes above your standard.

Adidas Powerlift 5 shoes are equipped with high-density EVA sole and thick rubber outsole, which altogether make them quite stiff. The stiffness of the sole and midsole can be handy for squat stability, however, for weightlifting, there's less maneuverability in the toe box. So, these boots can be also treated as shoes for deadlifts and squats as well.
The Adidas Powerlift 5 shoes offer ultimate comfort, breathability, and flexion with their flexible toe box and open mesh inserts, and their high-density EVA sole and thick rubber outsole provide excellent stability for squats and deadlifts.
(Show More)
A perfect model for beginners and amateur lifters

Excellent platform with outstanding stability to help with lifts

the midfoot strap provides better stability

Is a transition model for elevated heel squats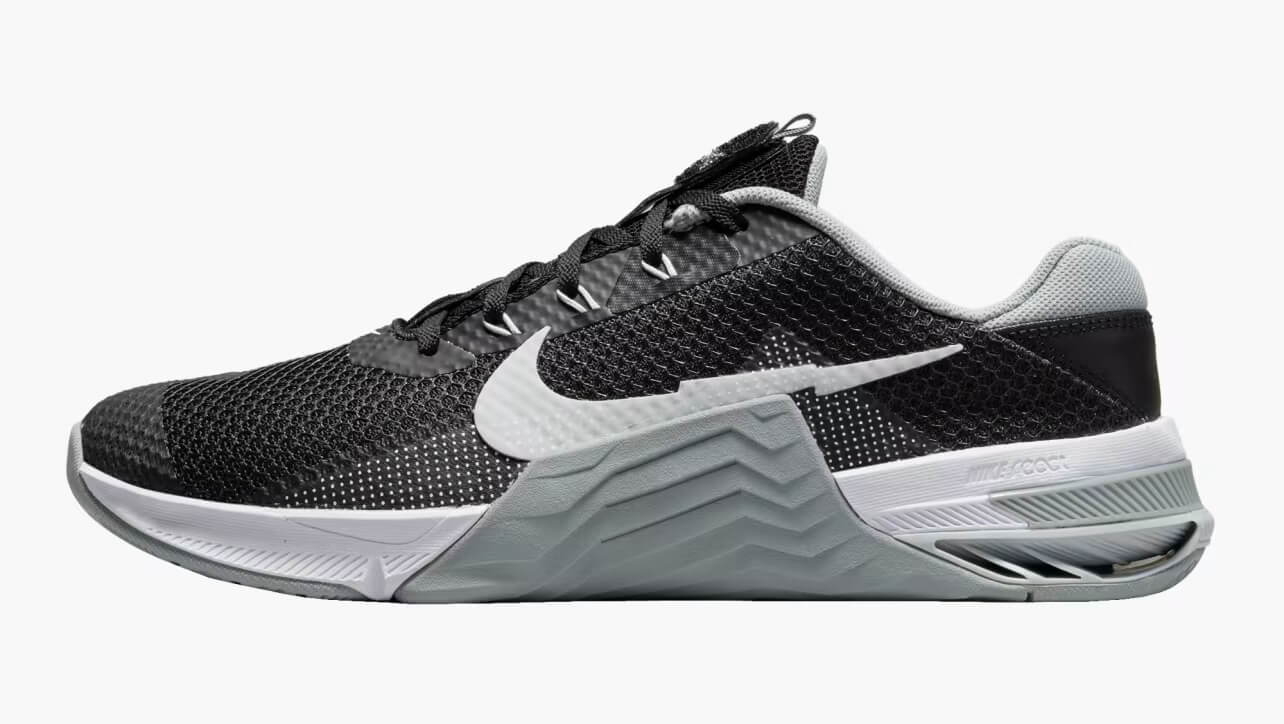 Heel lift height: 4 mm

Sole material: rubber
Upper material: lightweight mesh
Sizing: true-to-size
Weight(1 shoe): 10.00 oz.
This training footwear is believed to be a new gold standard in weight training. They come with react foam and lock-down lace tabs to prevent untying during intensive workouts. You'll get a wide, flexible, and flat heel with an inner plate to distribute the weight evenly.
These training shoes are made not just for strength workouts, you can wear them for any HIIT training session, i.e., doing burpees, jumping the box, lunges, and other cross-training activities. They'll fit this purpose great due to flexible forefoot midsole, outsole grooves, and supportive lacing.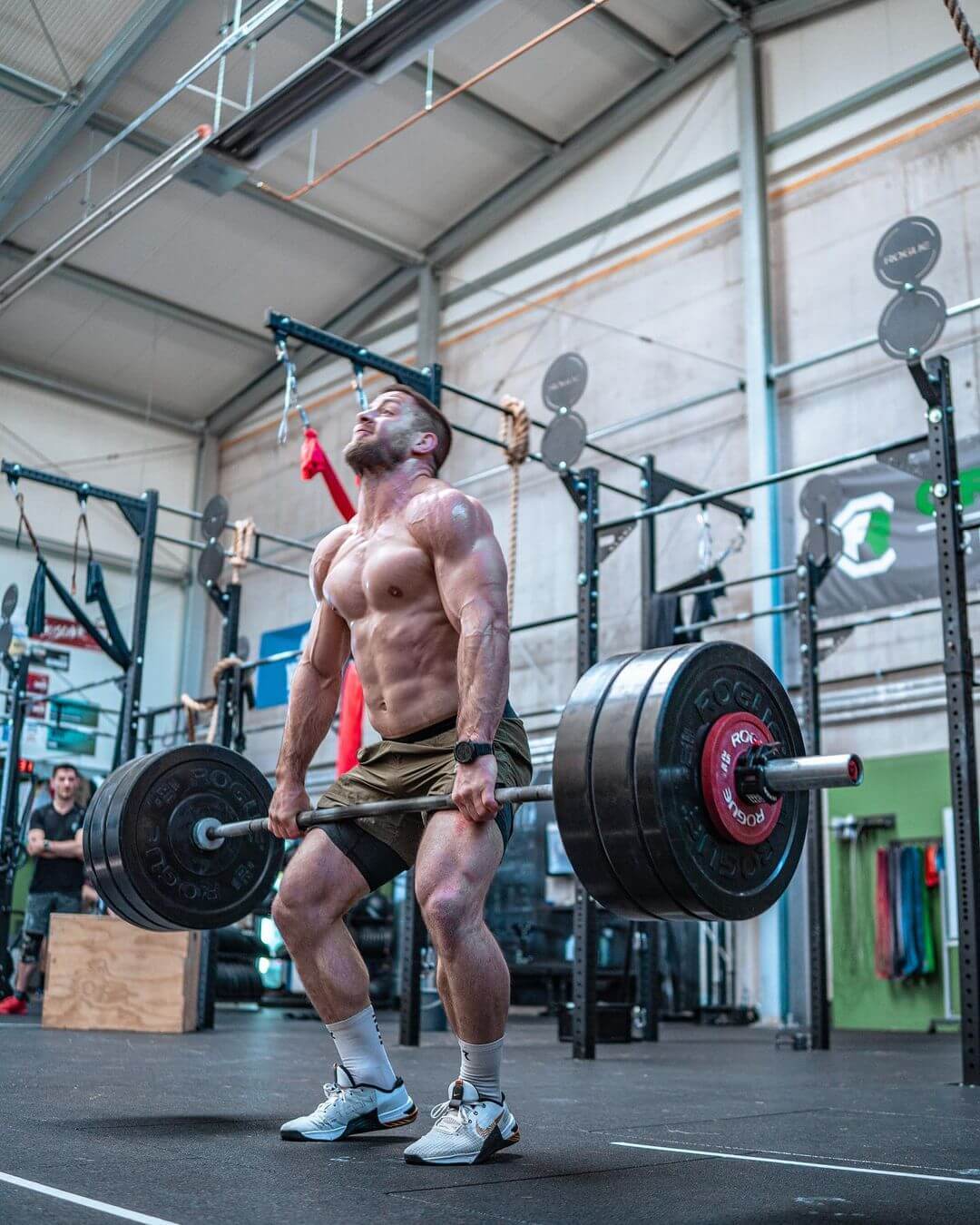 You'll find rubber wraps along the arch for better contact while climbing the rope. There's a tab that locks down laces with hook-and-loop closure, while flywire cables are integrated with laces to secure your midfoot better.

These training shoes are made from lightweight mesh with textured overlays to keep your feet cool during intensive workouts. The rubber-patterned outsole and also the rubber wraps around the arch vouch for excellent directional traction.
Nike Metcon 7 sets the gold standard for weight training and HIIT workouts with its React foam, lock-down lace tabs, and excellent traction, making it perfect for intense sessions.
(Show More)
Are good for lifting training due to sturdy heel

Have excellent arch rubber wraps for rope climbs

Have an additional velcro tab to secure the laces
the heel clip is too rigid that makes long-distance running impossible in these shoes

Feel too firm and flat inside, not for walking

Heel lift height: 4 mm

Sole material: rubber
Upper material: textile with synthetic leather straps
Sizing: true-to-size
Weight(1 shoe): no information
Another type of shoes for deadlift that distinguishes easily from the prior models. These are deadlift slippers that will fit both sumo and conventional deadlifts. They're IPF, USPA, and IPL approved, so you can propel your lifting performance and progress in deadlifting easier.
The slippers have two wide velcro side straps to bring more lateral support for sumo-style lifters. Long straps are for high-arched lifters and for getting a tighter fit. They come with an aggressive rubber outsole for superb grip on any surface. Leather-covered toe box guarantees more overall strength and durability for the shoes.
Thanks to the removable inserts, you'll become as close to the floor as possible and get maximum stability. The sole thickness is only 4mm (1/8") without the insert and 3/16" with the insert. Consider the fact that when removing it from a shoe, the slippers may fit a little bit looser, which may become a fitting option for athletes with wide feet.

These slippers are true to size by giving a more snug fit. But, if you don't like a tight fit, choose 1 size up. Additionally, the manufacturer provides a 1-year warranty with proof of purchase.
LiftingLarge Deadlift Slippers are approved for powerlifting and offer superb lateral support for sumo-style lifters, with a leather-covered toe box, aggressive rubber outsole, and removable inserts for maximum stability and durability.
(Show More)
Bring great grip and foot flexibility

IPF, USPA, and IPL approved

Are perfect for sumo and conventional deadlifts
Would be too big when removing the insert

The heel tab isn't super ridge like a regular shoe

The upper material is quite stretchy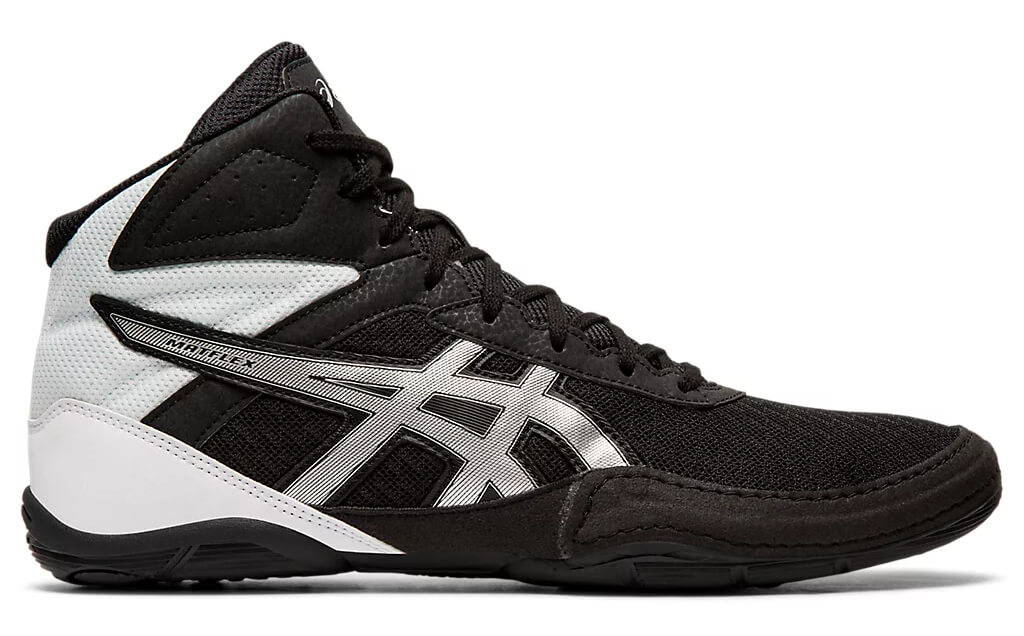 Heel lift height: 0 mm

Sole material: ethylene vinyl acetate sole
Upper material: textile mesh
Sizing: fit small
Weight(1 shoe): 7.16 oz.
This pair of lifting shoes for deadlift is a pretty versatile model: it's designed specifically the way to fit both weight training and MMA fights as well. Hence, they're a must-have for Martial Arts athletes too - for wrestlers of all backgrounds, professional boxers, and kung-fu fighters.
They have an EVA sock liner for more cushioning which you can remove. Additionally, the mesh insole provides good ventilation to keep your feet cool. Asics Matflex 6 are also equipped with a California lasting for superior durability to bring an athlete more confidence on the mat, and when doing deadlifts on various surfaces.
These wrestling shoes have a rubber sole with a superb circle-like tread grip for better traction on various surfaces. The shoes' bottom is also highly flexible and slim which makes them feel like deadlift slippers with a minimal drop.

Overall, they're pretty snug, so the manufacturer advises you to choose half a size or a size up to keep your feet in comfort and avoid squeezing them in the midfoot area, while the toes also have enough space.
ASICS Men's Matflex 6 are versatile shoes designed for weight training and MMA, offering cushioning, ventilation, and superior durability with a flexible rubber sole for better traction on various surfaces.
(Show More)
A fitting model for Martial Arts performance

Have great ankle protection

Come with an excellent circle-patterned rubber grip
Hurt to wear because they feel too cramped

Material quality could be better, can see the glue on the seams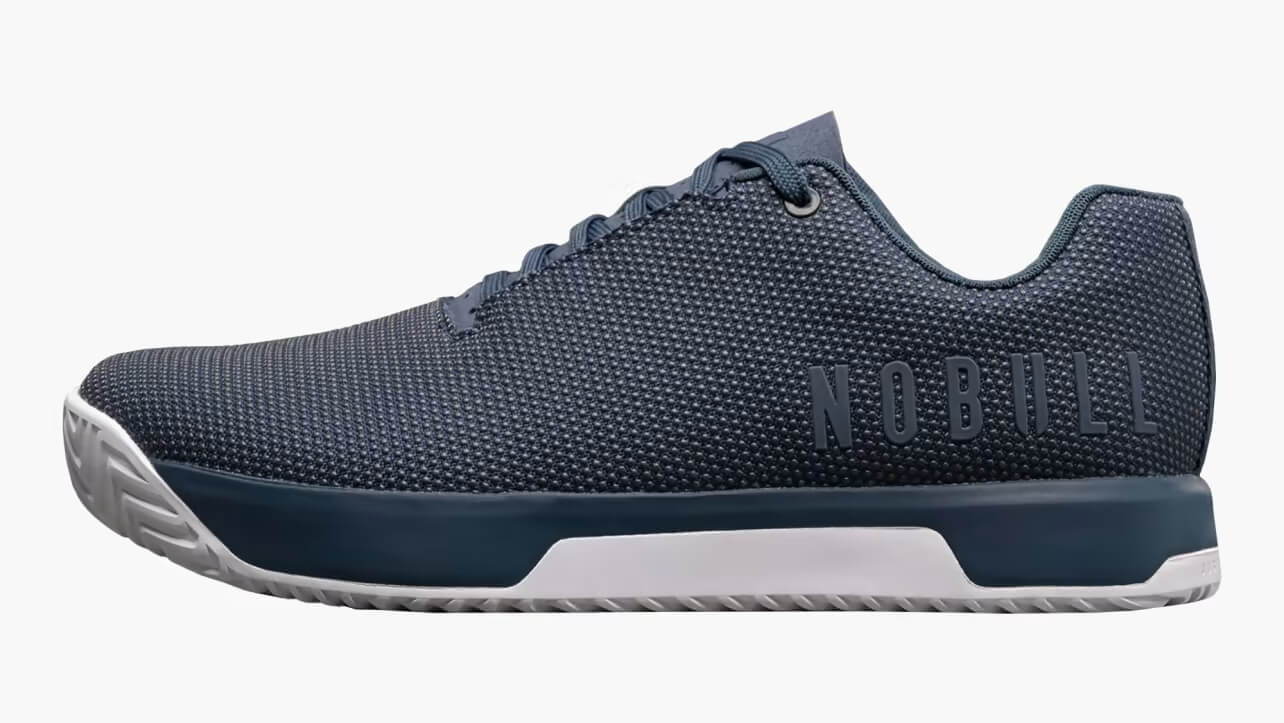 Heel lift height: 4 mm

Sole material: rubber
Upper material: mesh, SuperFabric®
Sizing: true-to-size
Weight(1 shoe): 12.7 oz.
These trainers are great both for lifting and functional workouts. They're equipped with SuperFabric guard plates applied over a highly flexible mesh base layer that creates a 360 degree shield for all-purpose training. Namely, below the Superfabric, there's a perforated foam underlayer, followed by polyester mesh. So, these shoes are highly durable and can withstand the most harsh lifting exercises.
A tall EVA midsole provides more cushioning, while an expanded outsole creates extra area for a more stable base. The outsole has a new herringbone pattern that features deep grooves which guarantees great traction over a wide range of surfaces.
The lace system has internal webbings for lateral and medial stability and a better lockdown for your feet, which also protects lace eyelets from early wear off.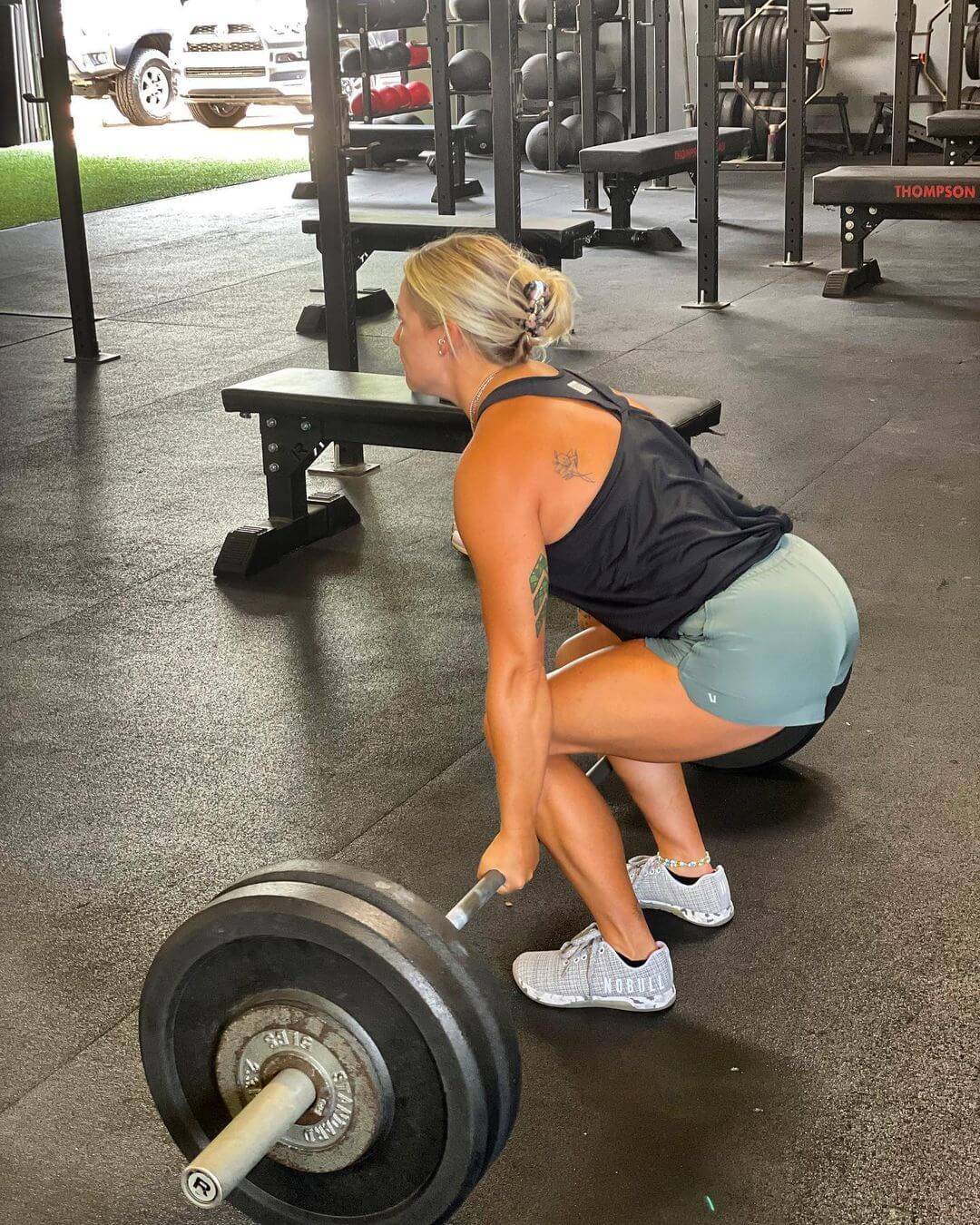 These versatile trainers come with a 4mm drop, an anatomical insole, a toe bumper for explosive take-offs and landings, and a perforated microsuede tongue with an additional foam layer for extra comfort.

Due to excellent gripping outsole, durable upper, and reinforced toe box, these functional training shoes are designed for tough sessions of cleans, deadlifts, and squats.
NOBULL TRAINER+ is a durable and versatile training shoe designed for all-purpose training, providing stability, traction, and comfort during lifts and functional workouts, making it perfect for tough sessions of cleans, deadlifts, and squats.
(Show More)
Fit both for lifting and cross-training workouts

Have extra internal webbing

the extra durable rubber-coated upper is ideal for any lifts
don't offer enough arch support because of little cushioning

Have limited usage - they suit only for lifting
Heel lift height: 5 mm

Sole thickness: 2-5 mm
Sole material: rubber
Upper material: synthetic
Sizing: true-to-size
These shoes for deadlifting have a natural anatomical design with a rounded internal heel stabilizing the foot well. As they come with a flat outsole, it enables you to distribute the weight evenly and be more planted to the floor to get better traction while lifting weights.
The shoes have a slight heel drop of 1 mm, with an outsole thickness ranges between 2 to 5 mm. They're perfect for deadlifts: thin sole, wide bottom for better stability, and exemplary grip features due to the high board in the heel and toe side. You can perform the sumo deadlifts by wearing these shoes thanks to the greater weight distribution.
They're also equipped with double velcro straps that bring excellent support by locking the foot in a stable position. Additionally, it can be a good option for athletes with wide feet: the shoes have a pretty wide toe box, although the midfoot and heel areas are narrower.

Sabo Deadlift PRO is a deadlifting shoe with a natural anatomical design, offering excellent stability and traction for lifting weights, featuring a flat outsole and double velcro straps for optimal foot support and wide toe box for comfort.
(Show More)
A great model for people with wide feet

Feel like slippers, but with better side support

Are suitable for SBD workout

Have double strap system - metatarsal and ankle straps
Metatarsal strap fabric frayed somewhat on the edges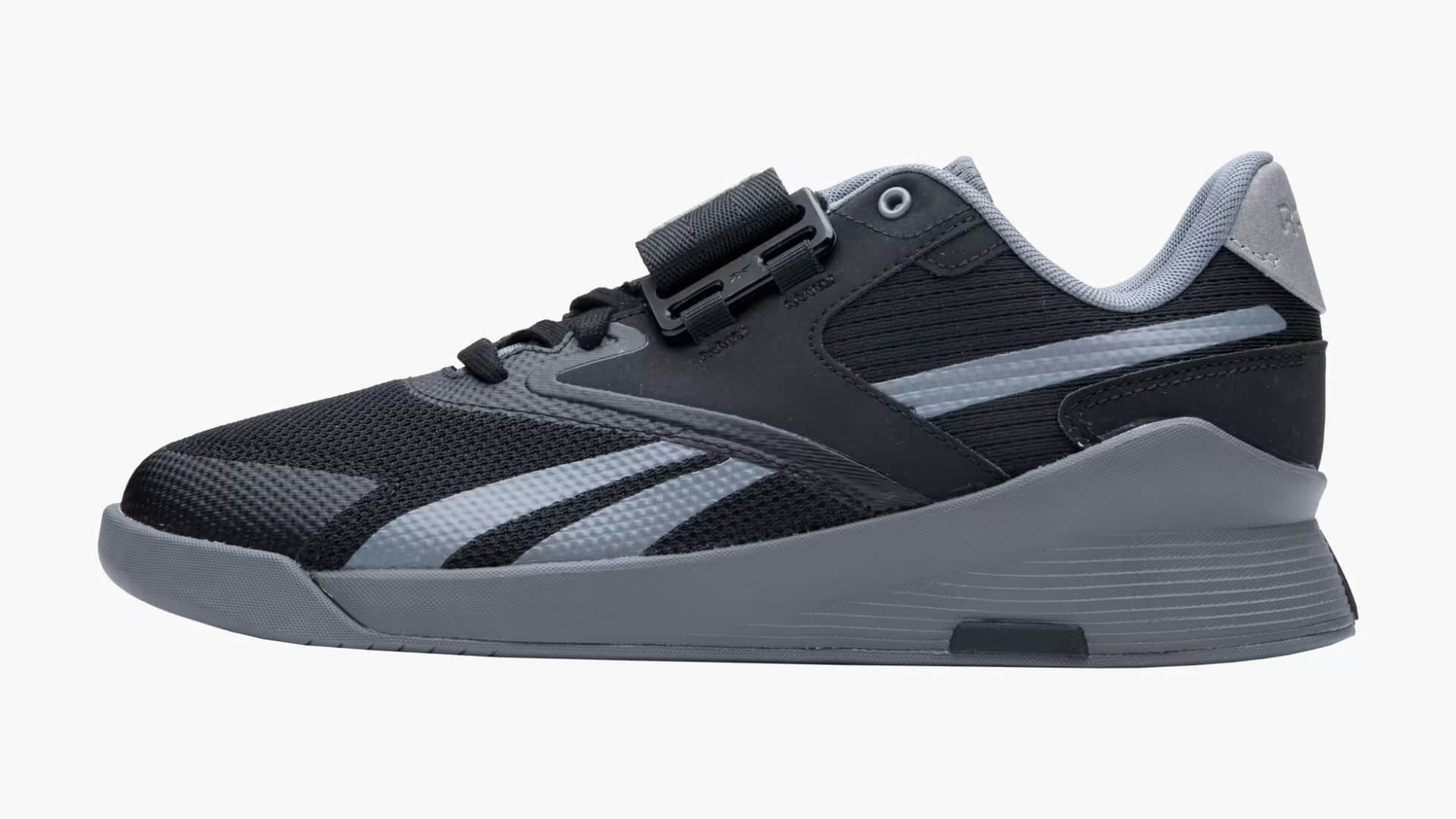 Heel lift height: 15 mm

Sole material: rubber
Upper material: mesh
Sizing: true-to-size
Weight (1 shoe): 12.90 oz.
This original Reebok Lifter weightlifting shoes bring exemplary experience for athletes who're just taking up weightlifting and powerlifting. This model will become a great start for their first tough workouts.
These weightlifting boots come with a breathable textile upper and an EVA foam midsole for light cushioning impact. The raised heel at 15 mm brings stability for more effective and explosive movements on any platform. There are also reinforced dual lockdown hook-and-loop straps and 5 core eyelets that will ensure a secure foot position while performing deadlifts, snatches, and other weight pulls. The rubber outsole creates good traction and durability.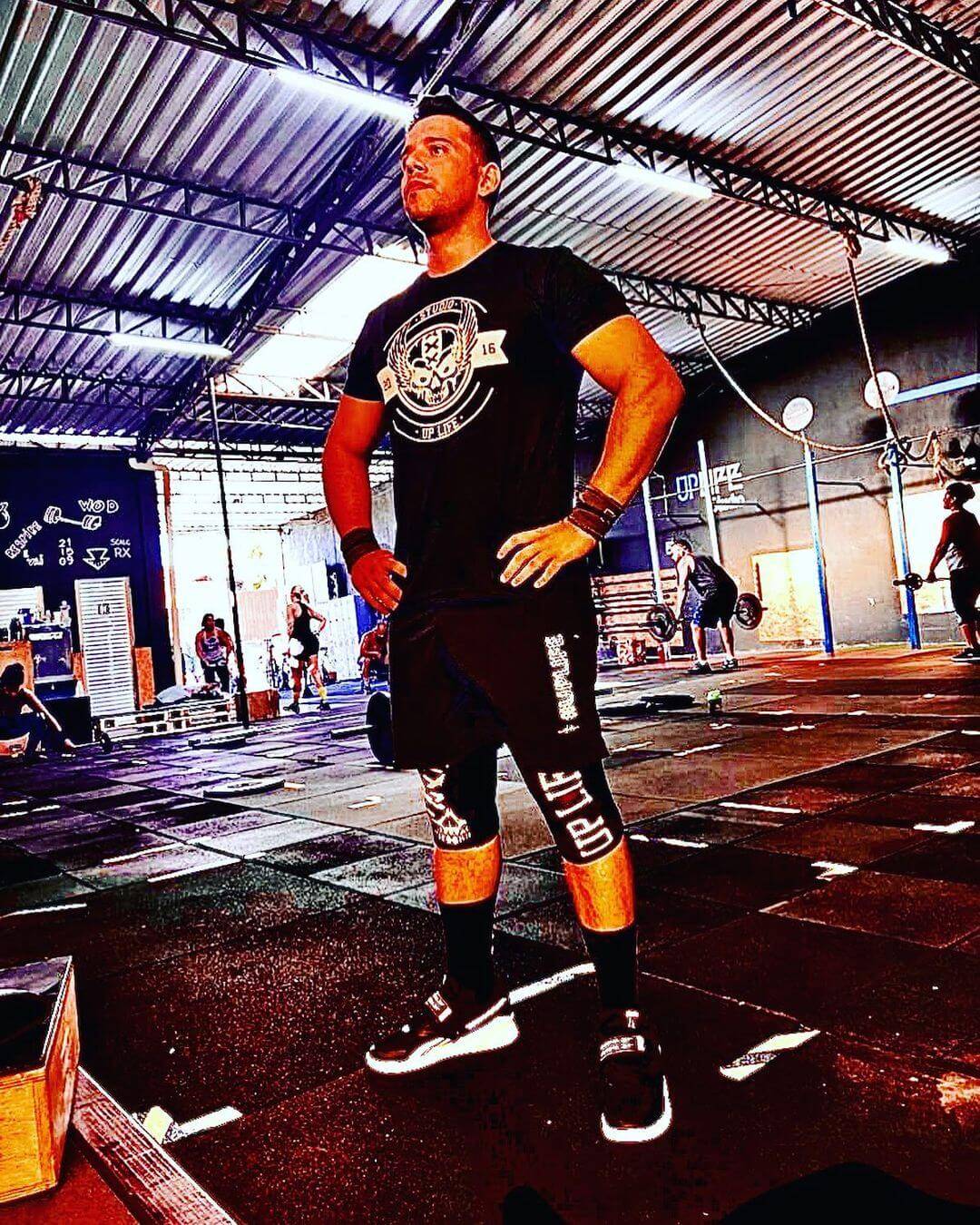 However, these weightlifting trainers feature a slightly lower heel height than most professional shoes have. But, a low-cut design gives you more freedom of motion at the ankle area. There's enough toe room that will fit wider feet, still, the trainers are true-to-size and aren't stiff.

Reebok Lifter PR II provides stability and light cushioning with a raised heel, reinforced straps, and durable rubber outsole, making them ideal for beginners in weightlifting and powerlifting.
(Show More)
Have dual hook-and-loop closure including velcro strap and plastic anchor

Best for beginners in powerlifting and weightlifting

Can be used for diverse strength and weight lifting workouts
The tongue may fold when putting the shoes on

Not for Olympic weightlifting competitions because of lower heel height

The removable insole is shorter than the shoe itself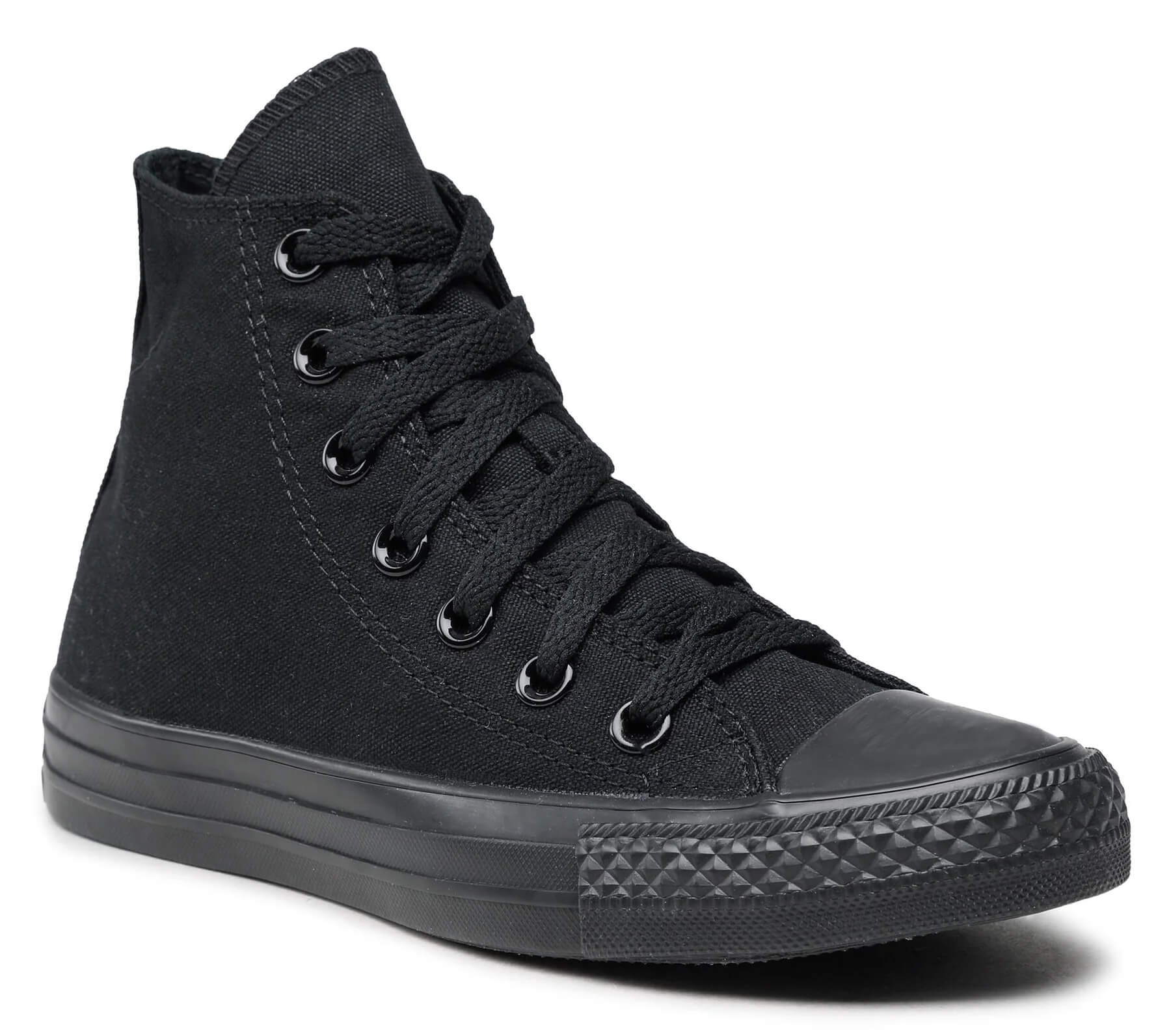 Heel lift height: 0 mm

Sole material: rubber
Upper material: cotton canvas
Sizing: true-to-size
Weight(1 shoe): 14.3 oz.
Being designed as basketball shoes originally, Converse Chuck Taylor sneakers are still highly popular today like tens of years ago, and are worn by people of all ages and for different purposes. Chucks can suit your everyday activities, cross-training, functional, and even weight lifting workouts. They're designed with a thin zero-drop outsole with great traction, lightweight and breathable cotton canvas upper, and soft ankle support.
Speaking about deadlifting drills, these sneakers can be worn to pull heavy loads for everyday use, but not for competitions. Due to the high-top design, eight-pair eyelet lacing system, but made of cotton canvas, Chucks bring your ankle minimal support. Generally, they can fit well for people with narrow to wide feet thanks to their light and flexible material. Additionally, an athlete will get better comfort due to its lightweight construction and breathability.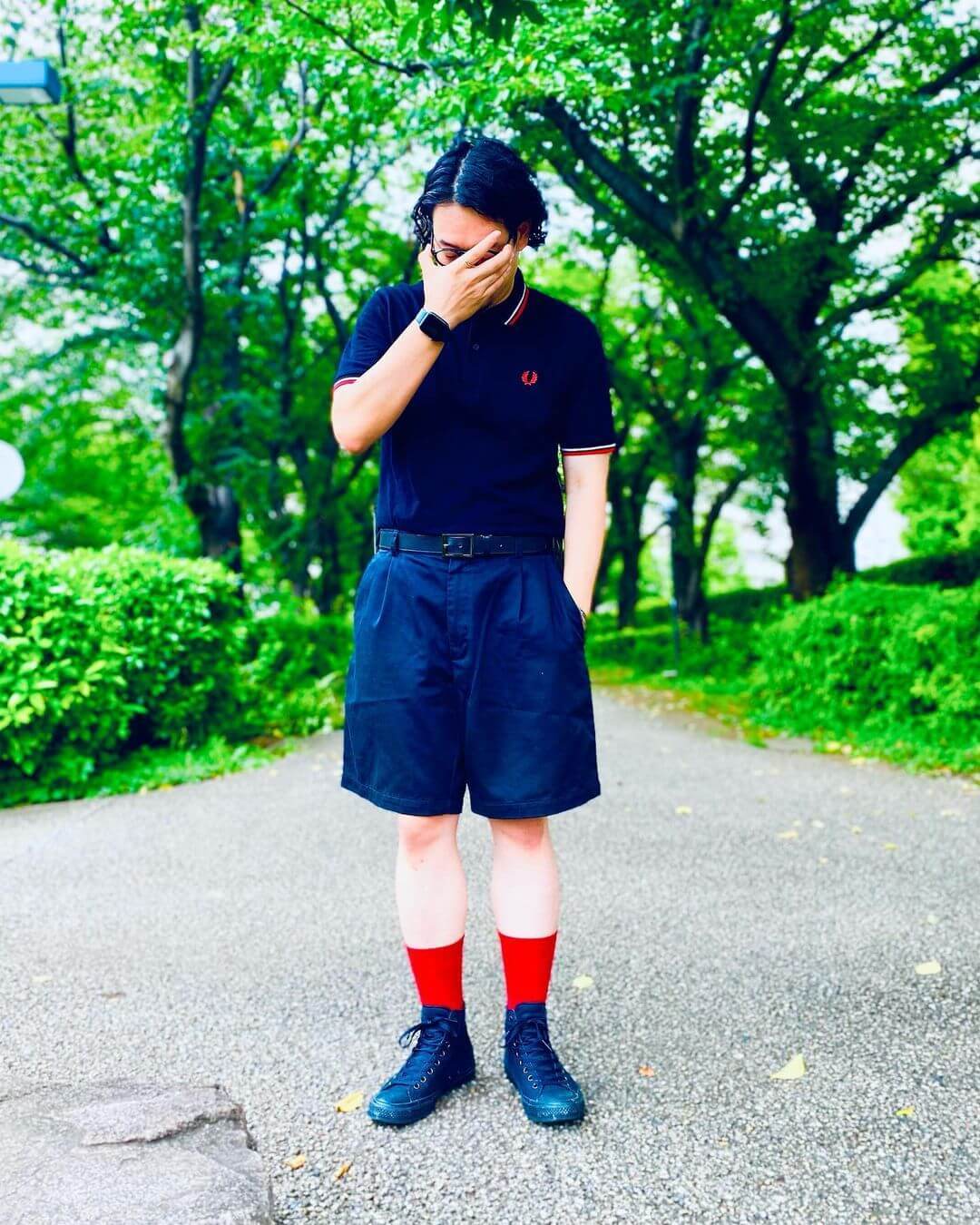 Since they have a flat and flexible sole, you won't get enough arch support. However, they're equipped with high foxing, meaning the way a sole extends up to the upper. This is the main reason why you're likely not to be able to train for a longer time.

Converse Chuck Taylor sneakers, originally designed for basketball, remain popular today and can be worn for various activities, including cross-training and weightlifting, but may lack sufficient arch support for extended training sessions.
(Show More)
Highly breathable material
despite the canvas being thin and breathable, your feet will still sweat

Shoes are likely to tear eventually because of weak stitching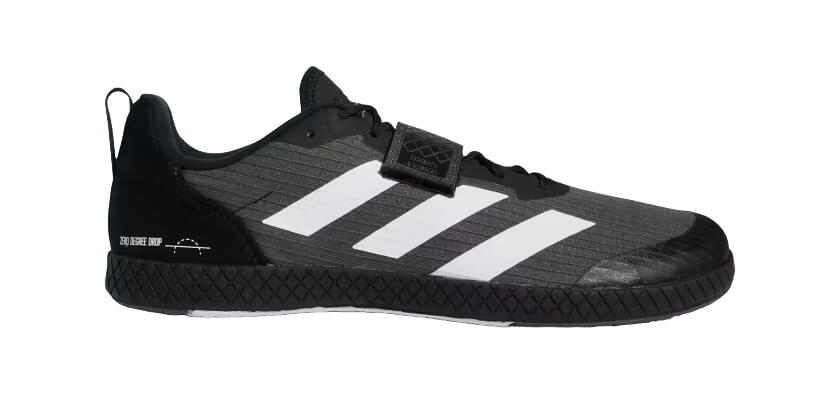 Heel lift height: 0 mm

Sole material: rubber
Upper material: textile
Sizing: fit small
Weight (1 shoe): 12.1 oz.
If you're searching for flat deadlift shoes that also can be worn for other weight training and even for more active workouts like cross-training, these zero-drop deadlifting shoes will be a worthy model for your purposes.
You'll get a textile upper with hook-and-loop strap locks that will keep your feet steady during heavy loads and explosive weightlifting movements. By the way, these deadlift shoes are designed from 50% recycled content. While a flat outsole helps you to be close to the ground to feel it throughout each motion.
The rubber outsole brings outstanding grip with multiple surfaces. There's also a roomy toe box enabling you to splay the toes to gain better contact with the floor and feel comfortable under the loads.
By providing great stability and snug fit due to the strap over the arch, these deadlift trainers are super light and won't limit you while pulling weights.
Thus, these are the best shoes to deadlift in that are designed for weight training, strongman WODs, powerlifting, and possibly cross-training.
Adidas Total Cross Trainer is a versatile option for flat deadlift shoes, suitable for weight training, powerlifting, and cross-training, providing stability, grip, and a roomy toe box for a comfortable lifting experience.
(Show More)
Have a wide toe box, so you can splay the toes while lifting

Are highly versatile, can be used for powerlifting, weight training, cross training

Are lightweight enough to enable fast movements

Are eco-friendly - they're made from 50% recycled materials
The material can be a bit weaker than in other models

Fall short for HIIT, running, plyo workout
Deadlift Shoes: General Characteristics and Who'll Benefit From Wearing Them
Do you train regularly by lifting heavy weights? Do you combine lifting training with cardio or functional workouts? If the answer is 'yes', then do you have several training shoes for different workouts, or wear the same pair both for strength and high-intensity drills?
Don't wear the same shoes for various workouts as it won't help you to progress and won't improve your results. Improperly chosen training shoes will limit your real capabilities, so you won't be able to show your best.
If we speak about weight lifting, powerlifting, or any other workout type that deals with working with weights; choosing a good pair of trainers will promote your performance greatly which you'll be able to notice instantly. Buying deadlift shoes isn't easy, it requires an understanding of the essence of deadlift training practice and knowing your own needs to facilitate lifting more.
Let's speak about the peculiarities of deadlift shoes and the advantages you'll get by wearing them during weightlifting and powerlifting sessions.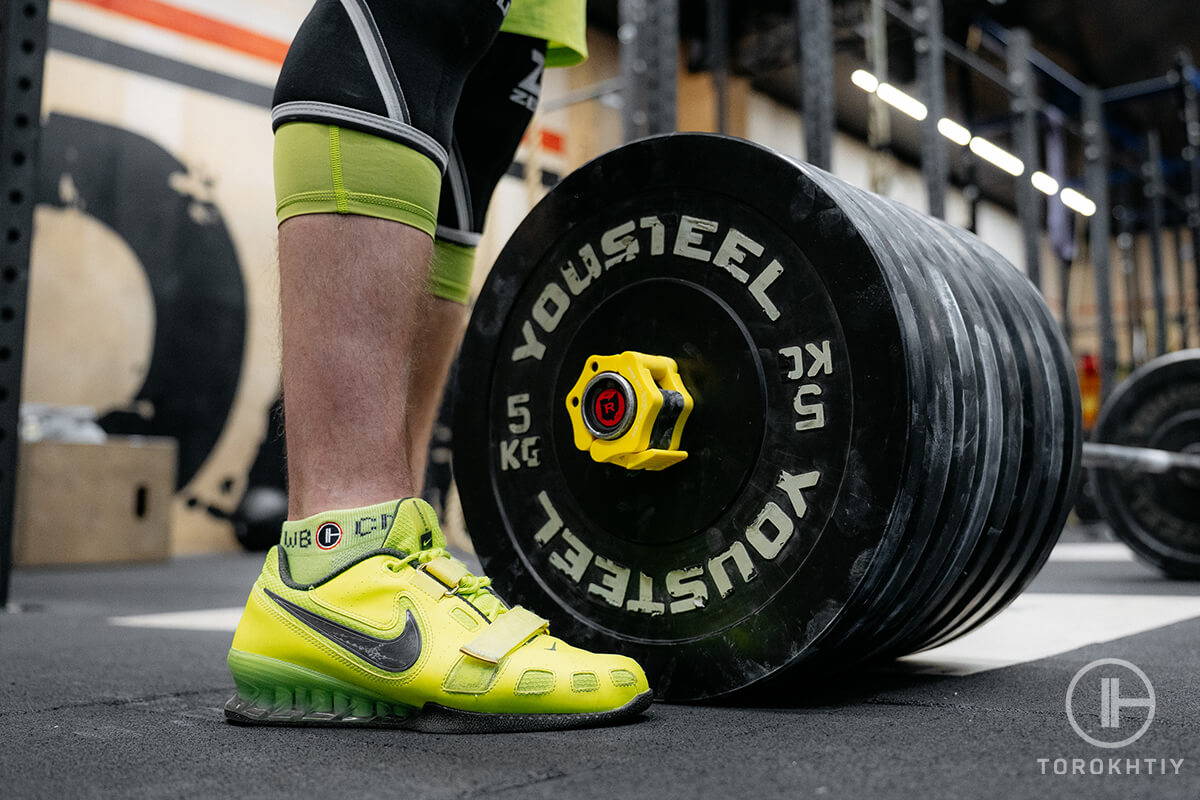 Deadlift shoes aim to improve performance output in heavy deadlifts. They have flat outsoles and little stack height compared to running or other training shoes. Due to such a design, lifters have better contact with the floor to improve their balance while pulling weights and have better power production. A low stack height decreases the entire range of motion, so you won't push your knees forward when working out with heavy weights.

Speaking about the cons of these training shoes, there are several points that can confuse novices and amateurs in lifting:

Limited scope of use.
Deadlift shoes can be used just for weight lifting workouts, namely for deadlifts. If you're a recreational athlete looking for universal cross-training footwear, then deadlift shoes won't fit your needs perfectly. If you are also practicing HIIT or functional training, you need to find shoes with a higher stack and bigger heel-to-toe drop. Deadlift shoes can be utilized just for deadlifts.
Price rate.
As usual, deadlift shoes are pricier than conventional training sneakers and deadlift slippers. If you compete in power- or weightlifting competitions, or need these training boots for defined purposes, it means you can afford such pricey deadlift shoes. However, if you're searching for standard cross-training footwear to lift weights, it doesn't make sense to overpay for deadlift boots.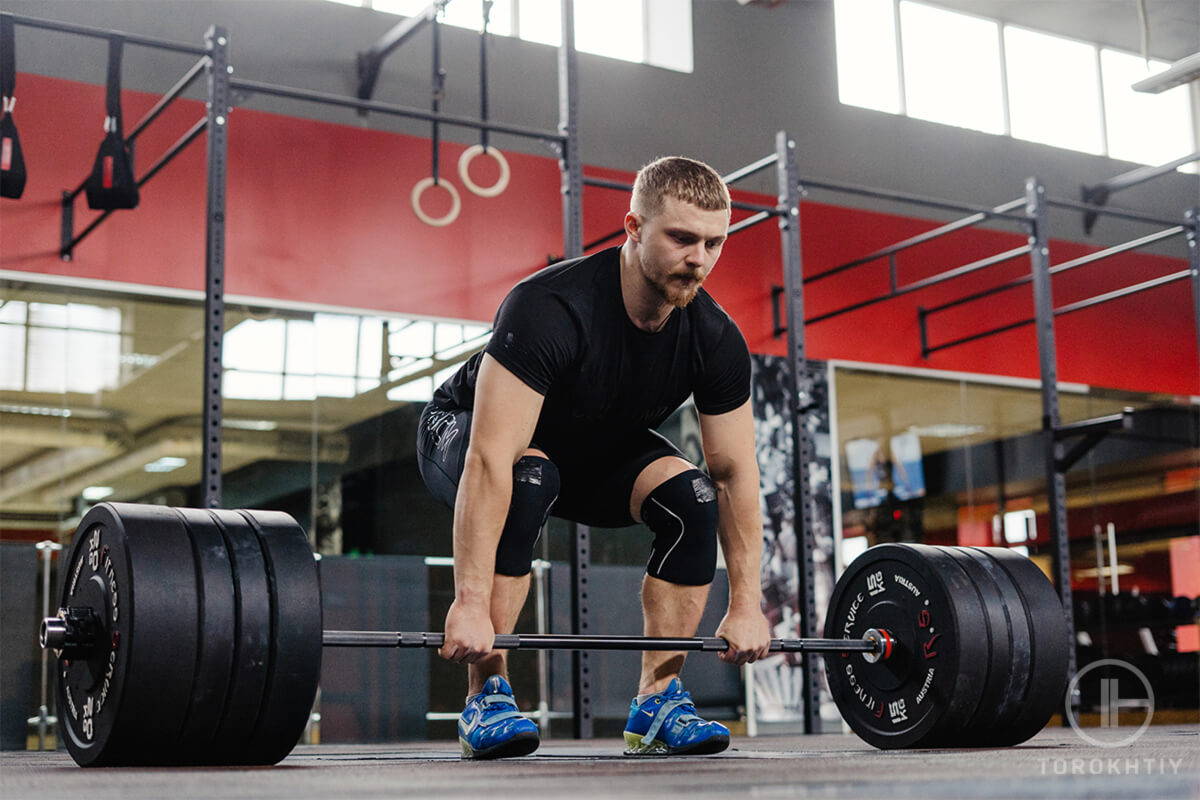 Who Will Benefit From Wearing Deadlift Shoes?
Generally, there's a narrow scope of those who really need a pair of deadlift boots. These shoes matter to those athletes who strive to improve their lifting technique and performance, and who're really serious about lifting weights. There are two groups of sportsmen who will definitely benefit from wearing deadlift shoes for their drills:
Powerlifters who want to find a pair of supportive strength footwear to advance in lifting and scale up their biomechanics. Such athletes are obsessed with their body form and try to buy equipment of high quality. The majority of them use deadlift shoes for competitions.
It's a well-known fact in the lifting community that powerlifting federations have strict requirements for what apparel, shoes, and gear to use in the powerlifting contests. So, it's highly important to check the federation specifications in advance when you decide to buy deadlift shoes. Although the key point is that they must have a closed toe (by the way, it's a default feature, all deadlift boots have it), with a flat underside that isn't higher than 5 cm.


Serious lifters who take their gym and contest performance very seriously. They should find deadlift shoes they feel comfortable in both during the training session and official lifting competitions.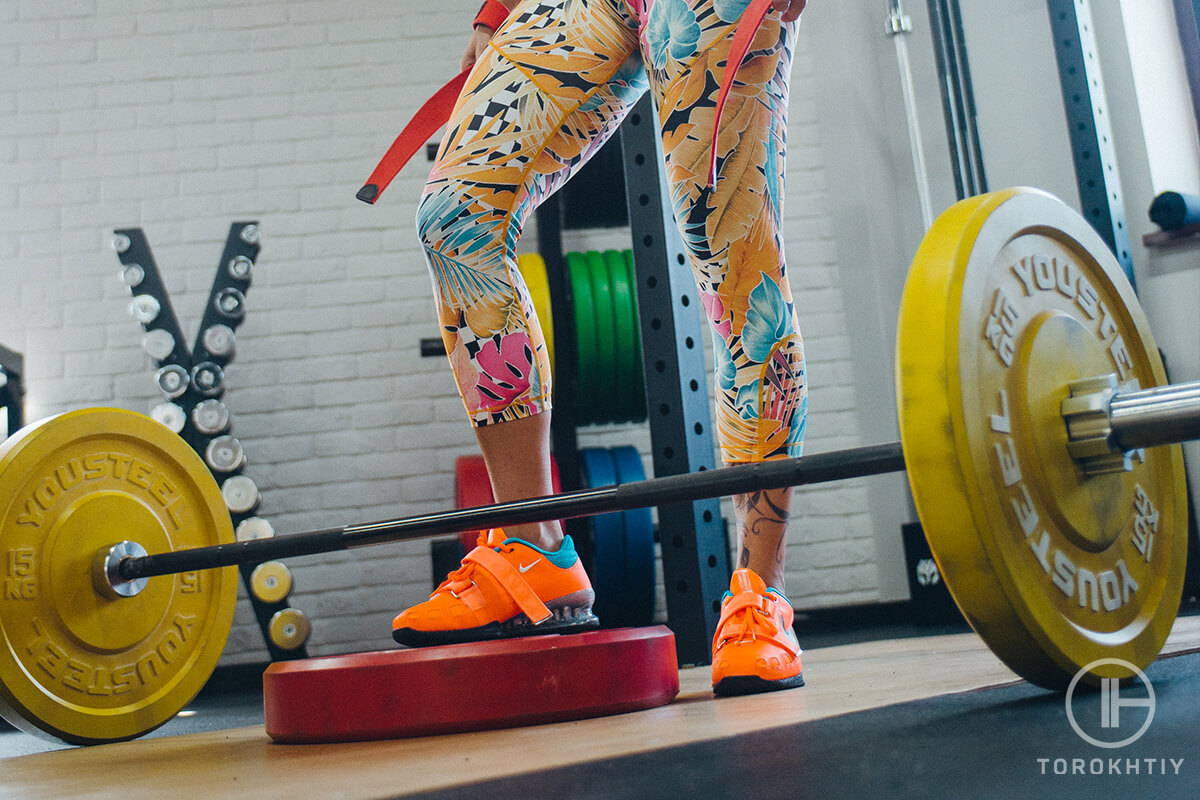 Types of Deadlift Shoes Available on the Market
Besides the conventional deadlift boots, some lifters prefer wearing deadlift slippers or even training barefoot. Others don't take it too seriously and wear 'barefoot-like' Converse or Vans as they're budget-friendly and they can wear them for tough lifting drills without the fear of ripping them. Let's outline shortly what pros you'll get while training shoed and barefoot.
1. Privileges of Deadlift Slippers
These shoes have minimalist stack height, meaning they come with a very thin sole that separates the foot from the ground. So, a lifter gets a more natural feel by close contact with the floor, and they can benefit from a limited range of motion while deadlifting.
2. Low-Top vs. High-Top Deadlift Shoes
It's pretty clear that low-tops don't cover your ankle and come with more minimalistic design. But still they offer enough support. We've observed such models in our review above, so the key peculiarities of low-top deadlift shoes depend on the brand and the shoe model itself.
Meanwhile, high-top trainers offer excellent ankle support and stability. Like low-tops, they come with minimal heel-to-toe drop and can be applied for other lifts. Such shoes can have lateral and medial guards by keeping the ankle stable in a fixed position during heavy lifts.
High-tops are best for those who need ankle support and those who perform sumo deadlifts. When performing sumo lifts, there's a greater stress on the ankles due to a wider position. Training shoes with high collars keep your feet from accidentally moving under heavy weights, which can result in injuries and sprains.
There are controversies about what type of deadlift shoes is better. Generally, it depends on your preferences, lifting goals, and what training you plan to perform.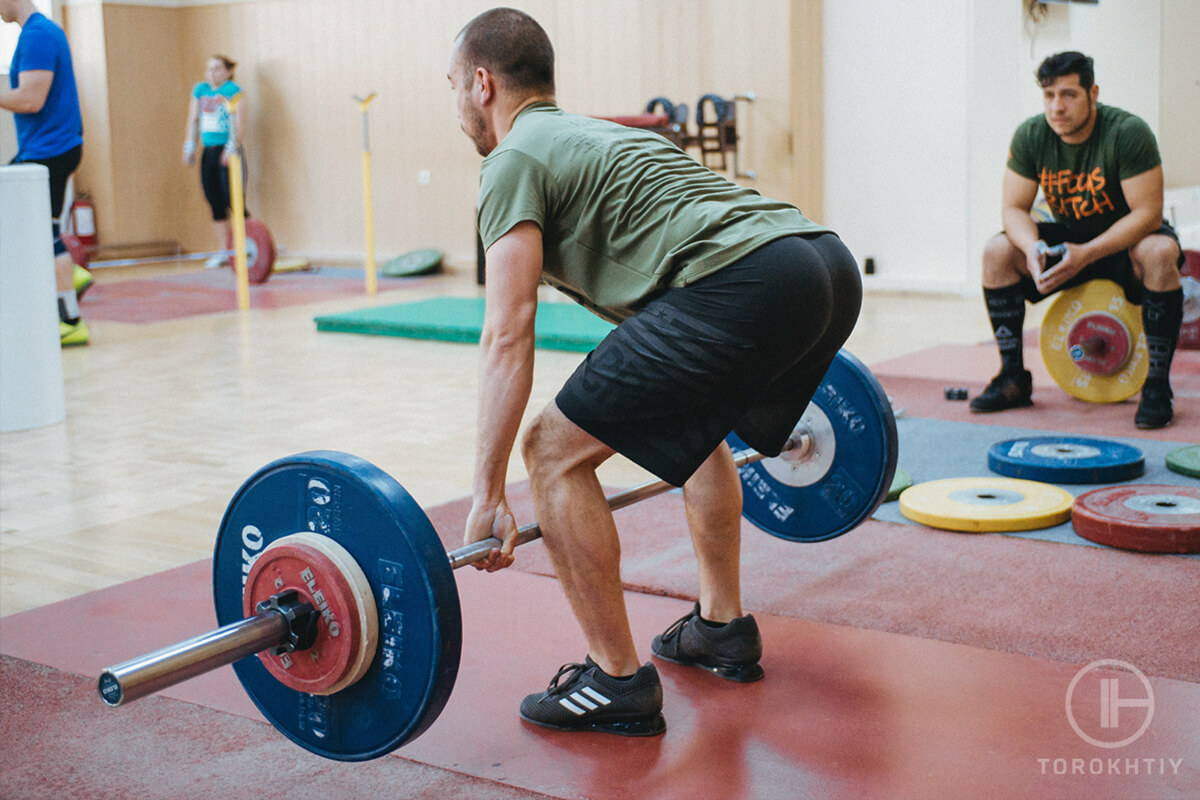 Wrestling shoes are ideal for deadlifts because they have high ankle support, a flat and grippy outsole to minimize the range of motion and prevent slipping. The boots' design is quite durable, flexible, and breathable enough for performing deadlifts safely, by providing great support for your feet. Also, besides Martial Arts, wrestling shoes can be worn for the SBD workout. Many lifters like these shoes due to their great ankle support, low heel, and contact with the floor.
Unlike deadlift shoes, weightlifting trainers have a raised heel-to-toe drop which enables you to shift the weight forward. So, you'll be able to squat deeper. However, this feature requires more range of motion when performing a deadlift, requiring more muscle work, and causing an extra space for heavier deadlifts. Weightlifting boots have more cushion, which makes it possible to wear them for various lifting workouts at the gym.
Advantages of the Barefoot Deadlifts
The main reason is that a lifter will be closer to the surface. It decreases the overall range of motion to lift the weight, which inevitably will influence their performance, i.e., lifting near-to-the-maximum weights.
Despite the fact that deadlifting barefoot is against the IPF rules, non-shoed deadlift is popular among pro lifters during training because it conforms well with their body physiology and kinetic patterns. Lifting barefoot allows a lifter to pull more weight with the same exertion, while mitigating the risk of overextension and injuries.
An athlete gets greater stability and reduced exertion of the stabilizer muscle group by removing the source of instability. This is their footwear which can cause problems because of a narrow sole, elevated heel, or cushioned insole.
Training barefoot provides a more stable base when being fully grounded with heavy loads. This enables them to maintain the correct deadlift form and activate the muscles properly during deadlift training.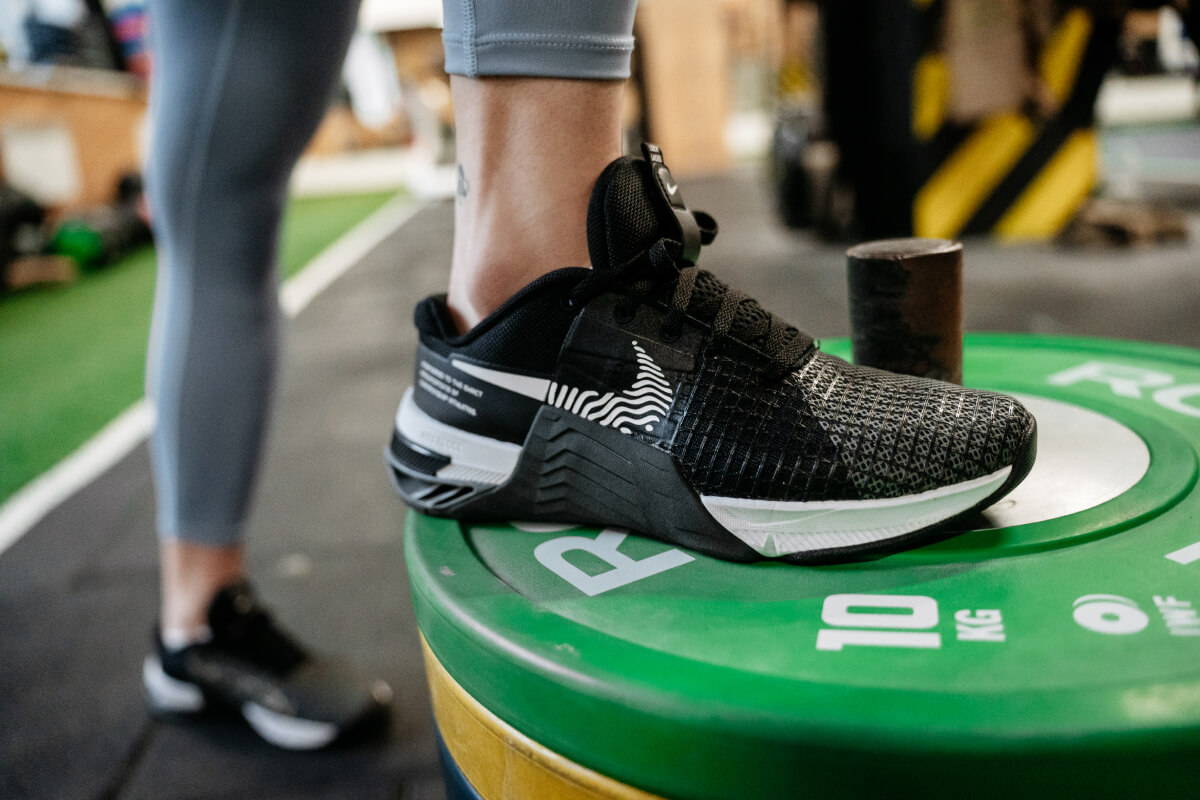 4 Reasons Why to Wear Deadlift Shoes
Some athletes choose not to wear specific deadlift shoes, however, there are proven benefits to their use. Although if you want to improve your movement mechanics and power output, then choosing perfect deadlift shoes is a must-have for you.
Various training shoes offer different levels of stability, heel heights, and ankle support and mobility to gain better performance and progress over time.
1. Improve Your Deadlift Performance
Deadlift shoes can enhance your body position to do deadlifts correctly. Thanks to the sturdy and firm outsole and minimal stack height, you'll be able to convert your strength properly to lift heavier weights each time. You'll have better balance due to the stable outsole with a full grip surface. Thus, it'll be easier to keep a tripod position, that is the heel base, big, and pinky toe.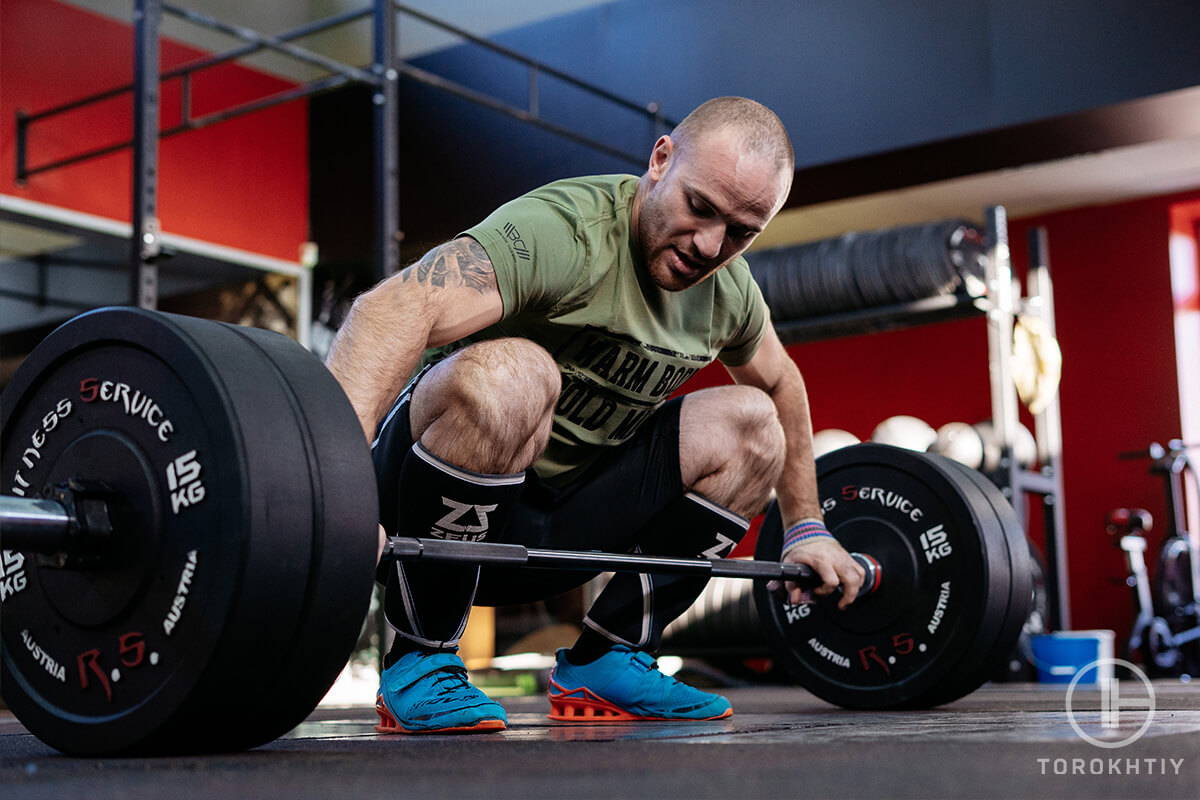 2. Provide a Good Grip on Any Surface
Deadlift shoes provide a pretty good grip on every type of floor thanks to a flat and rubber grip-pattern outsole. As you pull heavy loads, you need shoes with pretty grippy sole to transfer all the power to deadlifting without thinking about your position and good contact with the floor during working out.
Depending on the type of shoes you choose you'll be able to gain better ankle stability due to the height of the ankle collar in the training shoes. High-top deadlift shoes will be able to prevent the slipping of your feet inside the boots and also limit the range of motion, which can improve your strength output.
4. Are Effective for Powerlifting Competitions
If you're a professional lifter who takes part in powerlifting competitions regularly, deadlift shoes are a must-have for you. Due to properly selected boots, you'll succeed in training and perform better as these shoes can assist you to pull heavier weights with better stability and contact with the surface.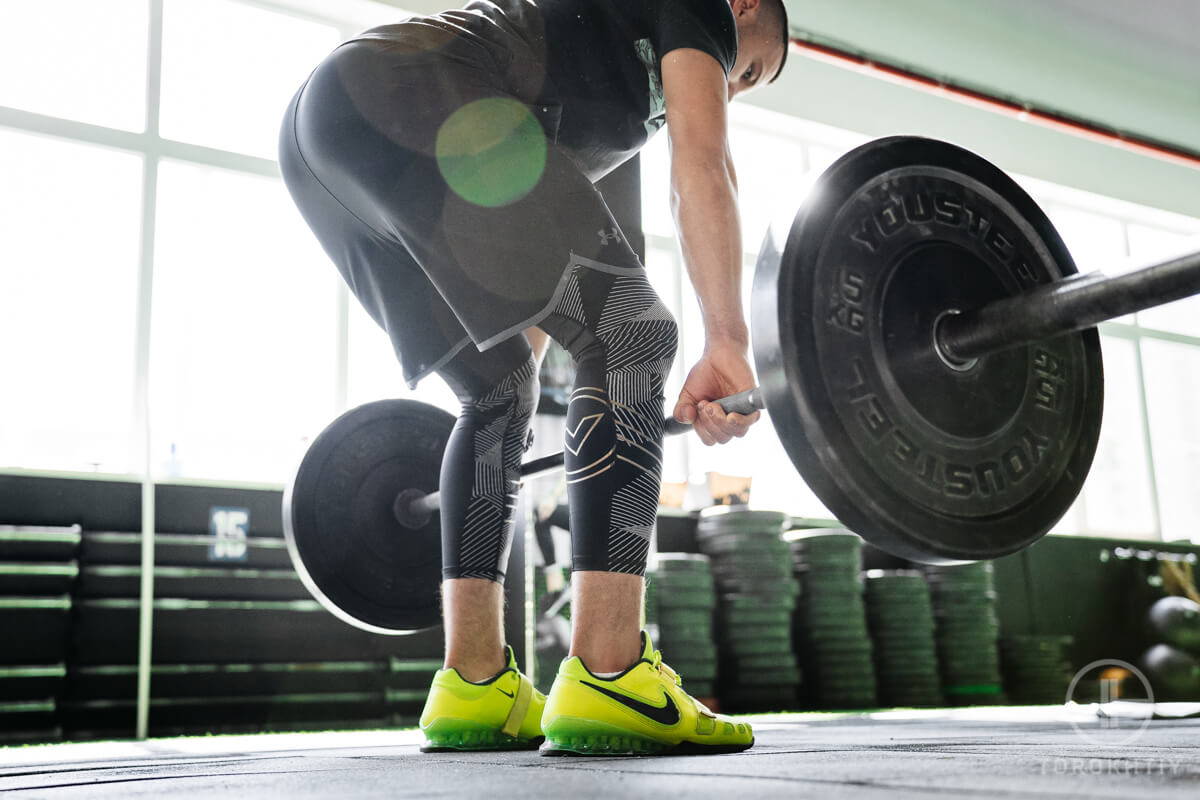 7 Criteria How to Choose the Best Deadlift Shoes
Indeed, buying deadlift shoes can be a real investment for your progress in lifting heavy weights, and this footwear can be quite expensive. That's why you should think well before buying a high-quality pair which could improve your performance and also prevent injuries. Consider the following points that really matter when it comes to picking up the best deadlift shoes.
1. Finding the Right Size
To choose the right size of the training shoes, first, you should follow the manufacturer's size guide. On the other hand, most experienced athletes choose a pair with a snugger fit for maximum performance. However, it doesn't mean that your toes will be jammed in the toe box, so they'll feel numb. Or vice versa, your shoes don't have to be too wide as it brings more space and you'll lose your balance while deadlifting.
A snug fit prevents you from sliding inside the shoes, so you'll get a better connection with the floor. If you have a wide foot, you'd better choose something between 0.2" - 0.4" more in length to have a bit more space in the toe box to accommodate the width of your feet.
2. High Level of Stability
You need deadlift shoes that won't compress your feet or lead you lose the balance for deadlifting. They should have a flat sole and minimal stack height so you are as close as possible to the floor.
Good deadlift shoes need to have enough traction with different surfaces that also prevent occasional slippage. Rubber shoes are perfect for doing deadlifts.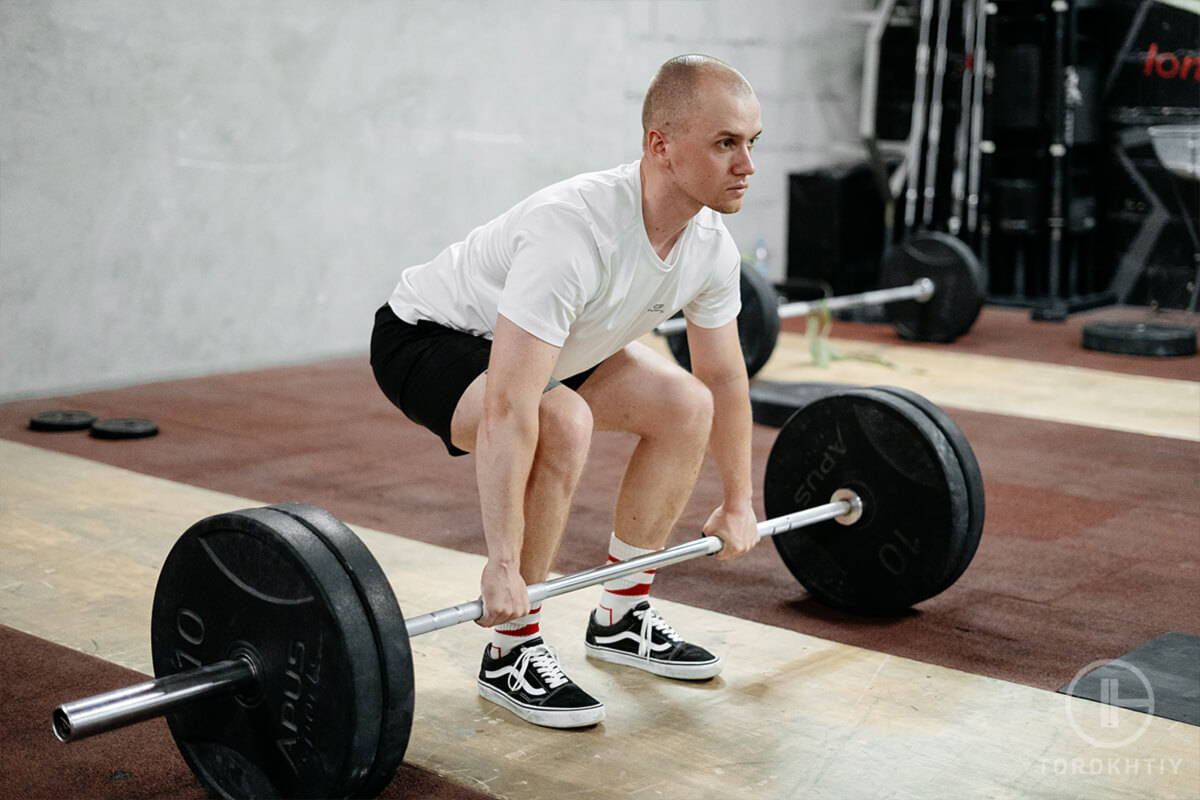 Another vital point concerning the sole features is its flexibility. You should feel the surface well when wearing the deadlift shoes, while providing a stable base for performing deadlifts. A flat and flexible outsole helps to convert your strength effectively to lifting and keeping balance. Perfect deadlift shoes have to bring you natural movements by preserving proper condition.
The best deadlifting shoes are with a minimal stack height that vouches for a strong and correct deadlift technique. The majority of deadlift boots come with a heel height from 0.1" to 0.6". Shoes with a lower stack height or even flat shoes vouch for a more natural position of the foot.
If you want your deadlift shoes to serve for a longer time, then choose boots made from durable materials such as a mix of textile and leather. Keep in mind that leather footwear can be quite stiff and bring less comfort while lifting weights. You may prefer shoes designed from breathable mesh and leather.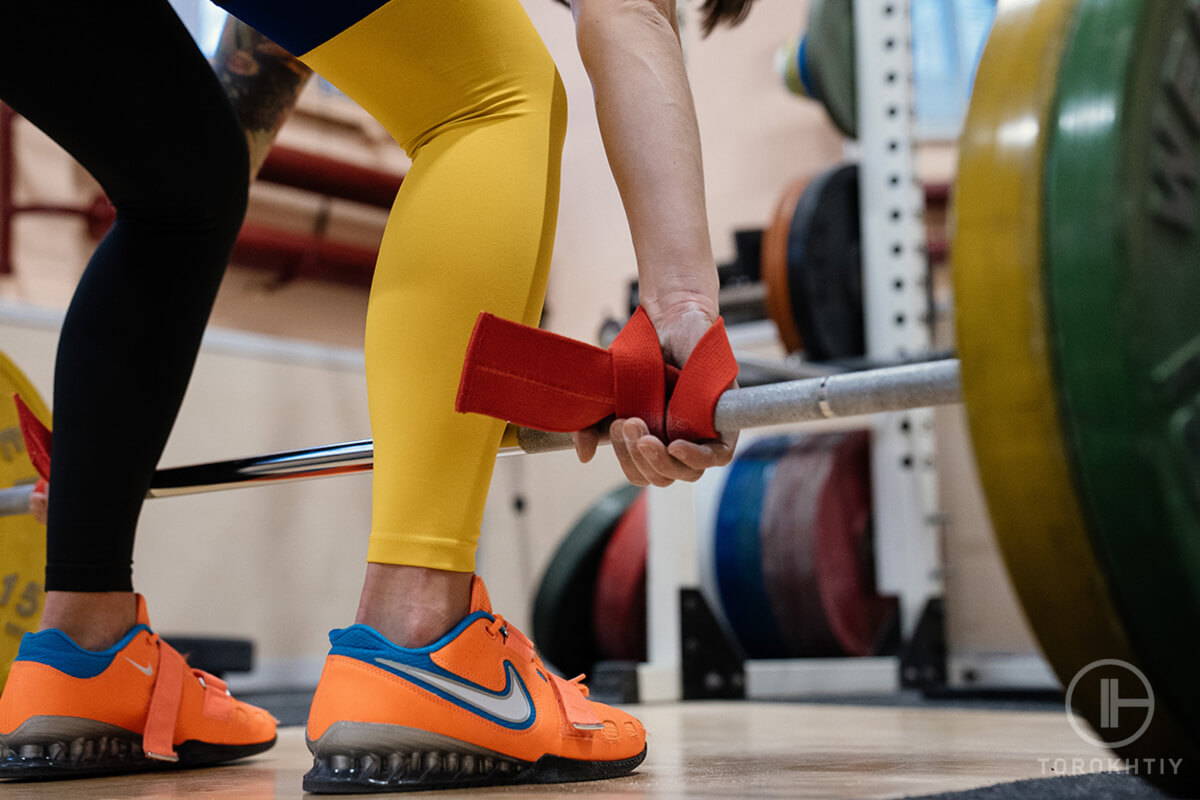 7. Consider Your Lifting Style
Depending on what type of deadlifts you prefer to practice, you need to pick up the shoes of the specific design. For instance, if you do sumo deadlifts, choose boots with wider soles and toe boxes. If you perform conventional deadlifts, then focus on deadlift shoes with narrower soles.
Is It Ok to Deadlift in Sneakers?
It depends on the type of sneakers you wear. If these are more like running or cross-training shoes, then skip using them for deadlifts because they have too much cushioning and high heel-to-toe drop. If you wear Converse-like sneakers, these are suitable for lifting training as they come with flat outsole and ankle support that can promote proper deadlift technique.
Do Deadlift Shoes Make a Difference?
Yes, deadlift shoes help a lifter with their own biomechanics, allowing them to maintain the correct form while deadlifting, i.e., supporting the feet by reducing the range of motion in the ankle area, giving enough stability due to the flat sole, and good grip through the rubber outsole.
Can I Squat in Deadlift Shoes?
You are better to choose squat or cross-training shoes for squat performance. The reason is that deadlift shoes have a flat sole and no ankle support and get the proper squat depth needed for squats to keep the right form. With deadlift or weightlifting shoes, you're likely to lean backward when trying to squat, or won't be able to squat to the full depth.
Having done a detailed analysis of the most outstanding shoes for deadlifts in the market, and assessed the key characteristics, we picked up the best model that will help to optimize your deadlift performance. Adidas Powelift 5 Weightlifting Shoes deserve to be number one on our list of the best deadlift shoes thanks to their exceptional quality, features, and ability to transform your power into the most efficient deadlifts ever.
You'll succeed to nail your technique and be able to lift heavy weights without sacrificing your balance and coordination capabilities. Adidas Powerlift 5 trainers are a worthy pair of training deadlift boots that won't limit your movements during the toughest drills.
Have questions about what makes deadlift shoes stand out from standard cross-training shoes? Leave a comment below and our weightlifting experts will answer them in the shortest time.
Kinematic Changes Using Weightlifting Shoes on Barbell Back Squat // LWW: https://journals.lww.com/nsca-jscr/Fulltext/2012/ 01000/Kinematic_Changes _Using_Weightlifting_ Shoes_on.4.aspx
An electromyographic analysis of sumo and conventional style deadlifts // LWW:

https://journals.lww.com/acsm-msse/Fulltext/2002/ 04000/An_electromyographi c_analysis_of_sumo_ and.19.aspx

The influence of shoe sole's varying thickness on lower limb muscle activity // Sciencedirect: https://www.sciencedirect.com /science/article/abs /pii/S1268773110001037
Footwear Affects Conventional and Sumo Deadlift Performance // NIH: https://www.ncbi.nlm.nih.gov /pmc/articles/PMC7918349/
Shod vs. Barefoot Effects on Force and Power Development During a Conventional Deadlift // LWW: https://journals.lww.com/nsca-jscr/Fulltext/2018/06000 /Shod_vs__Barefoot _Effects_on_Force_and _Power.5.aspx
The effect of weightlifting shoes on the kinetics and kinematics of the back squat // Researchgate: https://www.researchgate.net /publication/301550201_ The_effect_of_weightlifting _shoes_on_the_kinetics _and_kinematics_of _the_back_squat
With over 20 years in Olympic Weightlifting, our team does its best to provide the audience with ultimate support and meet the needs and requirements of advanced athletes and professional lifters, as well as people who strive to open new opportunities and develop their physical capabilities with us.
All products we select are primarily approved and tested by the Olympic Weightlifting Champion Oleksii Torokhtiy. Under his guidance, we provide honest and reasonable assessments of the products we review by checking their characteristics, packaging, design, comfort and durability features, and general product rating. We select products from only high-quality and trusted sports brands, thus vouching for their quality.
The product testing process is described in more detail here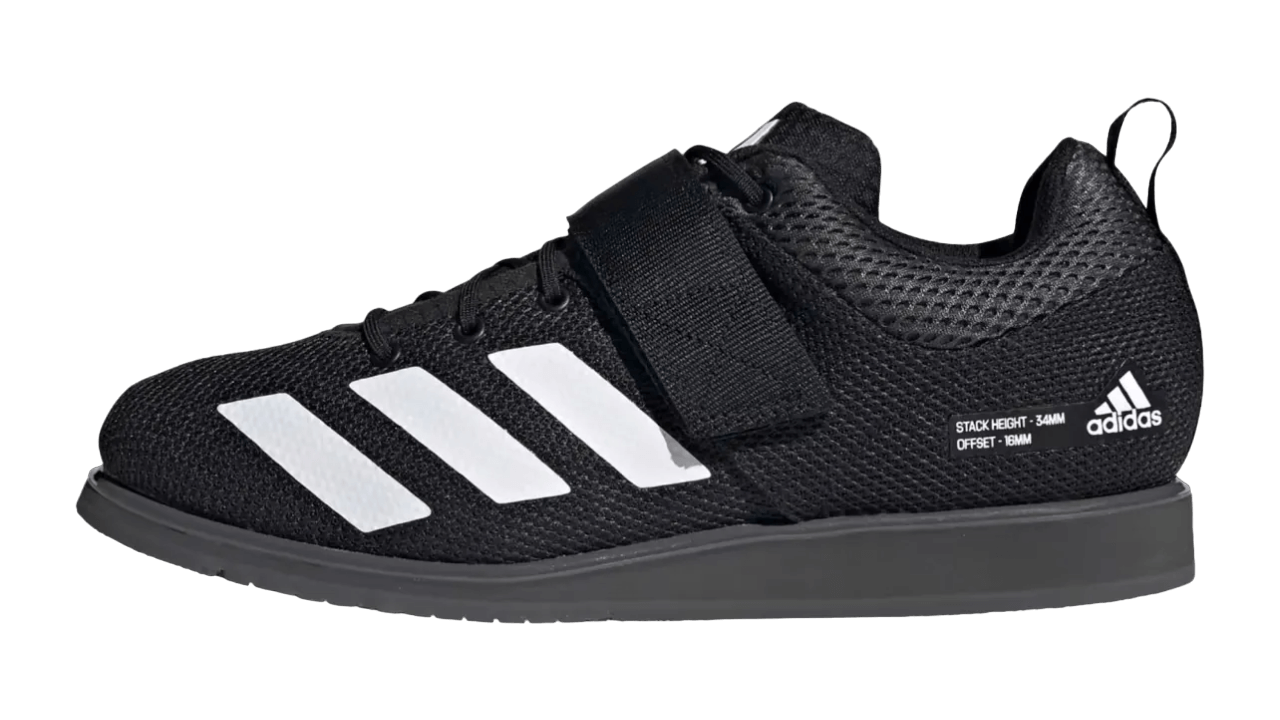 Coach, PRO Olympic Weightlifter
Experience: 26 years
Best Results: Snatch - 208 kg,
My name is Ihor and I have been a professional weightlifter since 1996. With over 20 years of competition experience, my resume includes European Champion in 2009 and the silver medalist at 2011's Senior World Championships – 105kg division.
I competed at the 2008, 2012 and 2016 Summer Olympics.
After hanging up my own competitive lifting shoes, I decided to share my huge background as a coach. I am currently coaching multiple athletes who are competing at national and international competitions.
Olympic Weightlifting Champion
Experience: 21 years
Best Results: Snatch – 200 kg,
My name is Oleksiy Torokhtiy. I am a professional athlete with 20 years of experience in Olympic weightlifting. I have won multiple European, and World titles and have taken part in two Olympic Games (Beijing 2008, London 2012).
After finishing my career, I have committed myself to coach, and as of 2022, I've hosted 200+ weightlifting seminars all over the globe. I'm the founder of an international sportswear and accessories brand, Warm Body Cold Mind (my motto), author, and creator of a series of training programs and eBooks.
If you have any questions/suggestions/any other inquiry, you can reach out to us via email - reviews@torokhtiy.com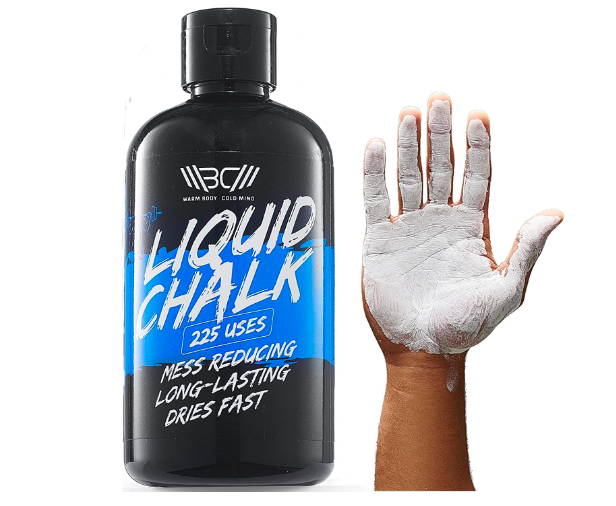 This article was written by our qualified author and proofread by expert with proven experience. When writing the article we use our expertise and data from open sources with strong reputation, scientific or medical based. The list of references is provided at the end of the article.
Our team of authors and experts includes professional athletes (Olympians, winners of European and World titles) PhD in Sport Science, certified coaches, sports nutritionists, CSCP, physiotherapists and other. Read more about the team here, and more about how we test here.