In the realm of fitness and wellness, the search for optimal supplementation is a never-ending quest. However, when it comes to creatine, the discussion has predominantly revolved around its benefits for men. It's time to shift the spotlight and shed light on the specific needs of women in this domain.
We looked at the top best creatine for women in the industry that aim to improve workout performance, muscle size and even cognitive function. If you're a woman eager to enhance your performance, build lean muscle, and defy conventional limitations, this guide is your compass in an uncharted territory.
In a hurry and can't keep reading? How about you check out the Promix Creatine Micronized.
Promix Creatine Micronized is the epitome of clarity and purity, delivering pure micronized creatine monohydrate without any artificial additives, and it undergoes rigorous third-party testing to ensure safety, offering a convenient and effective solution for women seeking a high-quality creatine supplement.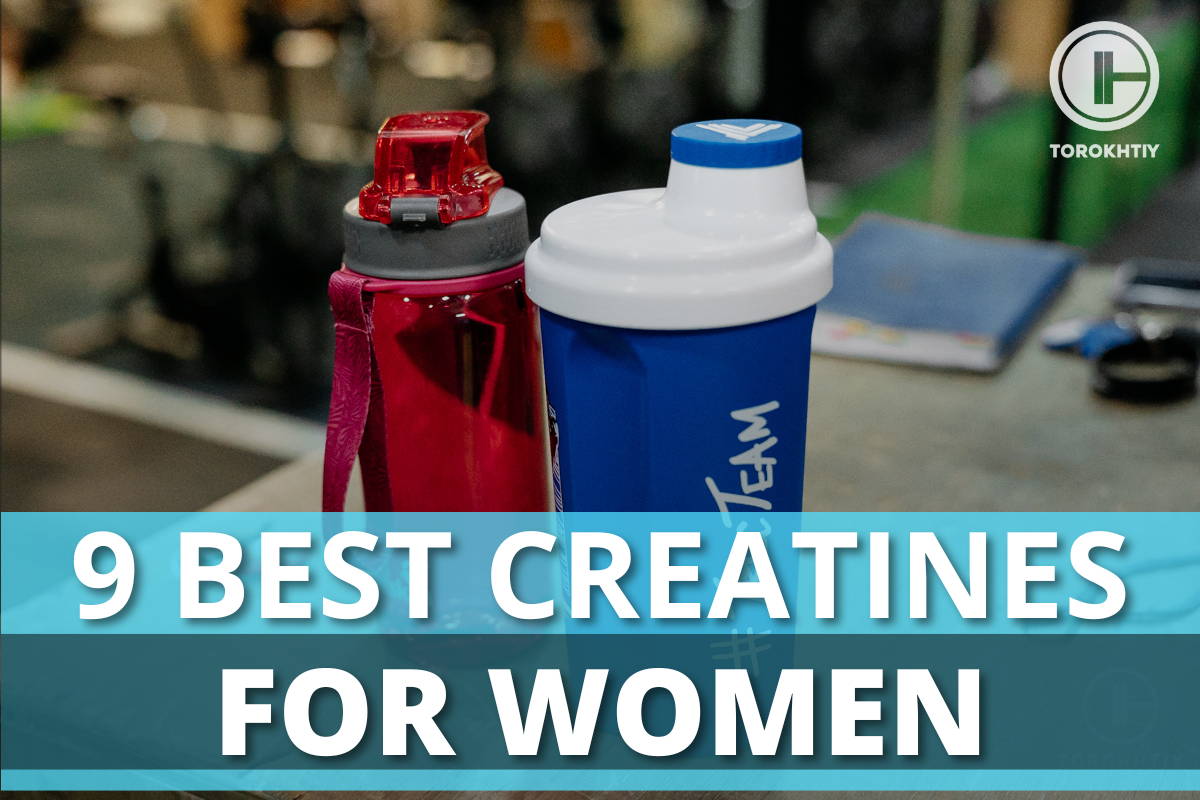 Top 9 Best Creatines for Women Reviewed
*We evaluate such characteristics as creatine type, additional ingredients, third-party safety tests and doping control.
We have put together a comprehensive review of creatine supplements for women.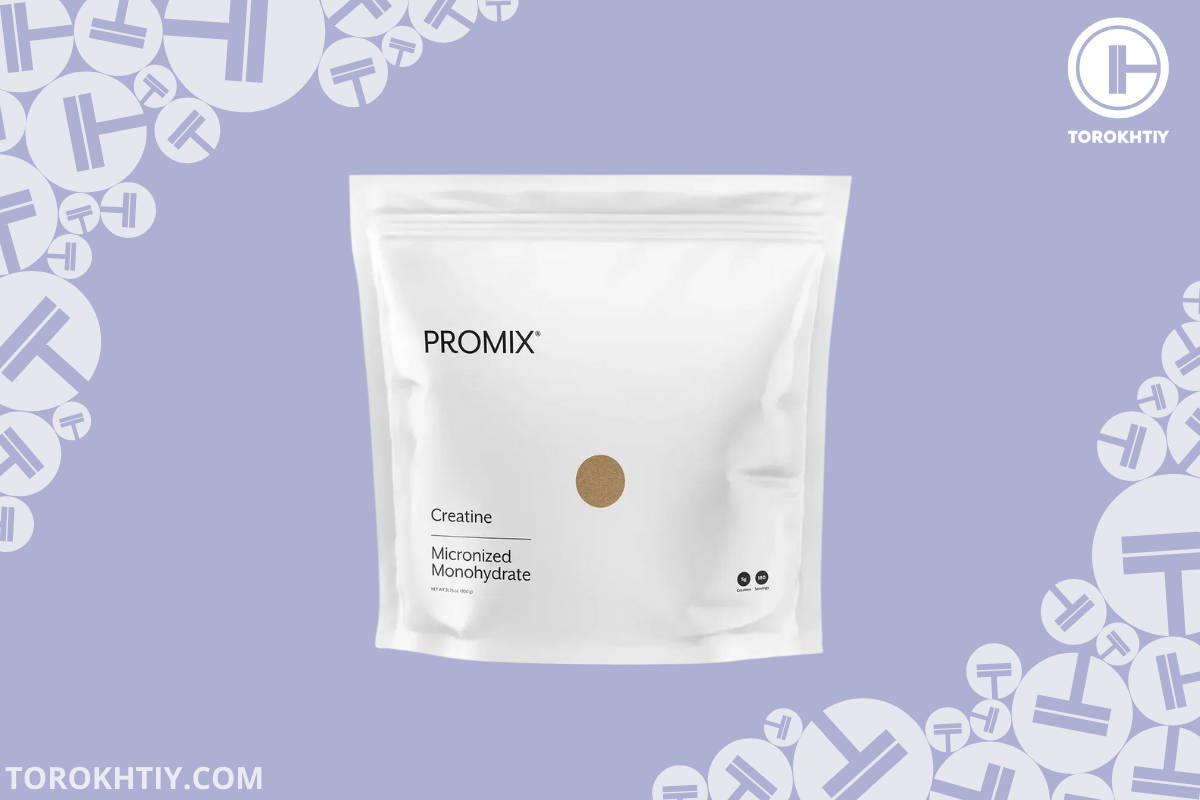 Form: Powder
Servings per Container: 180 servings
Type: Micronized Creatine Monohydrate

Suitable for Vegans: Yes
Other Ingredients: None
Price per Serving (5g): ~$0.29
Company Founded: 2011
Recommended by Athletes: Audrey & Nicole Nourse, Odell Beckham Jr, Matthew Noszka
Promix products embody the essence of clarity, mirroring the clear design of their packaging. In this exceptional product, we witness the perfect fusion of qualities that define our top pick creatine monohydrate for women.
The first thing to look at is the supplement facts. Promix delivers pure micronized creatine monohydrate and nothing else, no flavorings or colorings, aligning with the company's "no artificial anything" philosophy. This commitment to purity is certain to captivate even the most discerning consumers.
It's third-party tested for heavy metals and contaminants. Why does it matter? Heavy metals such as lead, mercury, cadmium, and arsenic are known to be toxic to the human body, even at low concentrations they can lead to adverse health effects. The sources of contamination can be the raw materials, the reagents and the solvents used to produce them, the tubing, the equipment and the instrumentation etc. You certainly don't want that in your dietary supplement! Independent studies make sure the product is safe for your health.
Next, ease of use. Creatine is a powder that does not dissolve well in water. This is not only not very convenient, but also leaves an unpleasant chalky taste and a feeling of sand on the teeth. And sometimes it can irritate the stomach, causing stomach discomfort. But there is a solution to this problem: micronization, which is grinding the powder to the point where it dissolves much more easily with water. High-quality micronized creatine from Promix is easy to mix, leaving behind no unpleasant chalky taste and reduces the risk of side effects such as bloating.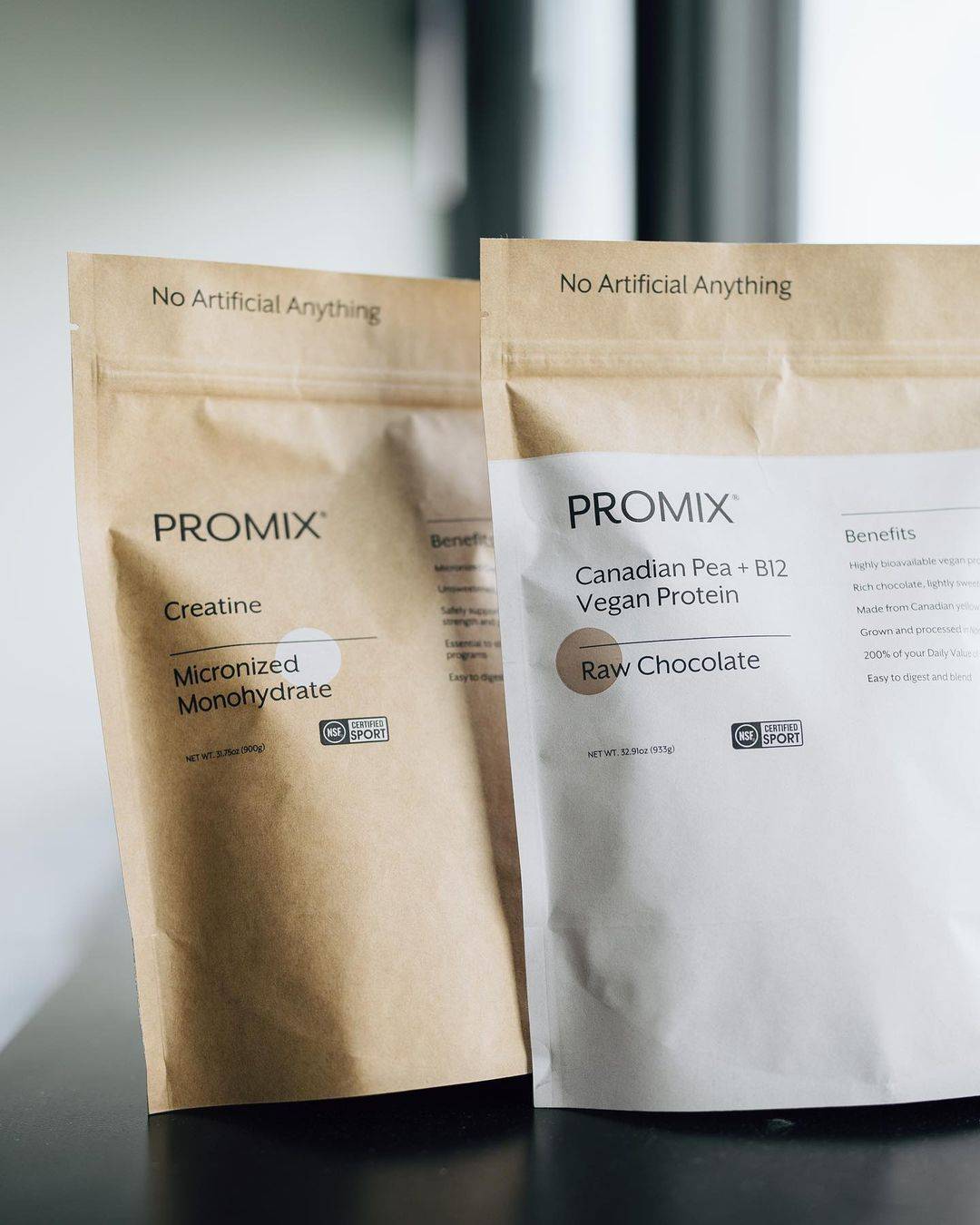 What else could you ask for in a premium creatine for females? An affordable price! Promix offers perhaps the best price-quality ratio in our ranking. Speaking of affordability there is one more thing worth mentioning.

Each container of Promix Creatine provides an impressive 180 servings (5 g per serving). For muscle saturation with creatine the recommended dose is 3-5 g per day. People with higher lean body mass will need about 5g, but women tend to be a lighter and less muscular part of the population, so even 2.5-3g of creatine a day is an effective dosage.
If you haven't already done the math in your head, the 180 doses on the package can be multiplied by 2, which means that the can of creatine will last you almost a year of use!
Using this product is incredibly convenient. Just take ½-1 scoop once a day, without worrying about the timing. Mix it with 8-12 fl oz. of water or your preferred liquid. Simply shake, stir, or blend the mixture for about 30 seconds until the creatine completely dissolves. It's that simple!
Promix Creatine Micronized is premium quality, easy dissolution, 180 servings, and affordable price, making it the perfect choice for women seeking a convenient and effective creatine supplement.
100% micronized high-quality creatine

Third-party tested for heavy metals and contaminants

Mixes smoothly and easily without chalky taste

Provides 180 (5g) servings per container for long-lasting use
The Worst Complaint: someone didn't find the spoon in the package

Not for bright fruit flavors fans, only unflavored option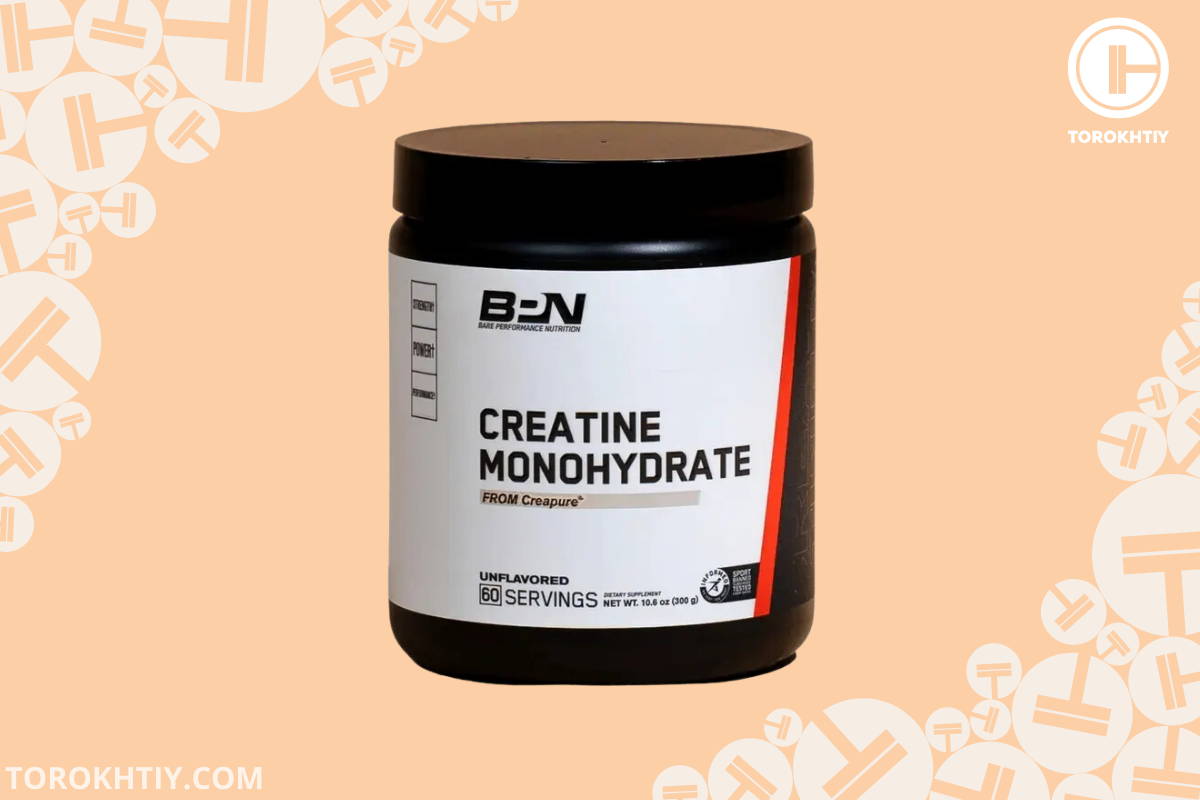 Form: Powder
Servings per Container: 60 servings
Type: Creapure Creatine Monohydrate

Suitable for Vegans: Yes
Other Ingredients: None
Price per Serving (5g): $0.75
Company Founded: 2012
Recommended by Athletes: Adam Klink, Lauren Elizabeth
Our runner-up is BPN Creatine Monohydrate. It contains branded creatine Creapure, produced by AlzChem Trostberg GmbH in Germany. It undergoes rigorous third-party testing to ensure the absence of prohibited substances, making it a safe and reliable choice. It's also an extensively studied form of creatine monohydrate, it delivers remarkable benefits for muscle mass, strength, power, and overall performance. The high degree of grinding (micronization) makes the product perfectly soluble in water.
Such quality guarantees have only one significant disadvantage - a higher price. However, when you consider that women only need 2.5-3 grams of creatine a day (0.03 g/kg) to get its benefits, and creatine is one of the most effective supplements in strength sports, the overall availability of the premium product still looks reasonable enough.
BPN Creatine Monohydrate lost points for "value for money" and ended up in second place only for that reason, otherwise it is a great product with excellent quality.
BPN Creatine Monohydrate offers branded Creapure creatine, rigorous testing, excellent benefits, and high solubility, making it a top choice despite the higher price.
Branded creatine Creapure from a trusted brand

Third-party tested for quality and safety

Mixes very well with water and other beverages
Missing option with a larger can to save on cost
Brand

: Gnarly Nutrition, committed to natural, whole-food nutrition



Form: Powder
Servings per Container: 90 servings
Type: Creapure Creatine Monohydrate

Suitable for Vegans: Yes
Other Ingredients: None
Price per Serving (5g): ~$0.61
Company Founded: 2012
Recommended by Athletes: Maiza Lima, Corinna Coffin
And another one Creapure Creatine Monohydrate powder from Gnarly Nutrition. You are already familiar with the pros and cons of the Creapure: exceptional quality at a higher price. In this case, however, the price is quite loyal considering Creapure as a source of creatine.
The product has been certified by NSF for sport and content, indicating its high safety and quality standards. Products certified by NSF Content Certification undergo a comprehensive evaluation, including toxicology reviews, label claim testing, and contaminant testing for heavy metals, microbes, and pesticides. On the other hand, NSF for Sport Certified Products not only meet the NSF Content Certification requirements but also undergo additional testing for more than 270 substances banned by professional sports leagues and national and international doping oversight organizations.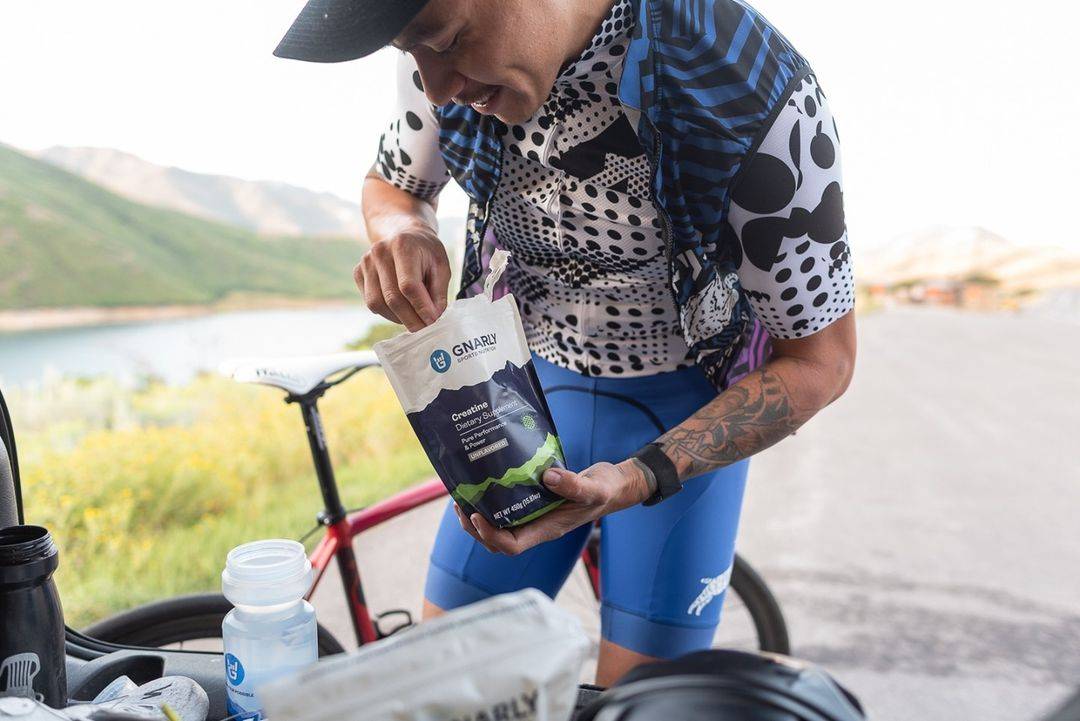 The product is also Kosher and Halal certified for those who care.

They offer 90 servings (5g), free from additional ingredients. For women, a pack is enough for about six months of use.
If we talk about the disadvantages, for some reason this product is a little worse dissolved in water than our leaders in the ranking.
Gnarly Nutrition's Creapure Creatine Monohydrate powder is a loyal-priced option that offers exceptional quality, NSF for sport and content certification, Kosher and Halal certification, and a slight drawback in terms of solubility.
Branded creatine Creapure

NSF Content Certification

Kosher and Halal certified
Why Is Creatine Important for Women?
Creatine is important for women because it plays a crucial role in the energy systems of our body, particularly in high-intensity and explosive activities. It is a naturally occurring compound found in small amounts in foods like meat and fish, and it can also be produced by our bodies in limited quantities. However, supplementing with creatine can significantly increase its availability in the muscles.
What does creatine do for women:
Are muscles, strength, and power important for women? Absolutely! These are precisely the goals that women aim to achieve through strength training. Physiologically, it can be more challenging for women to build muscle, which is why they can benefit from additional support.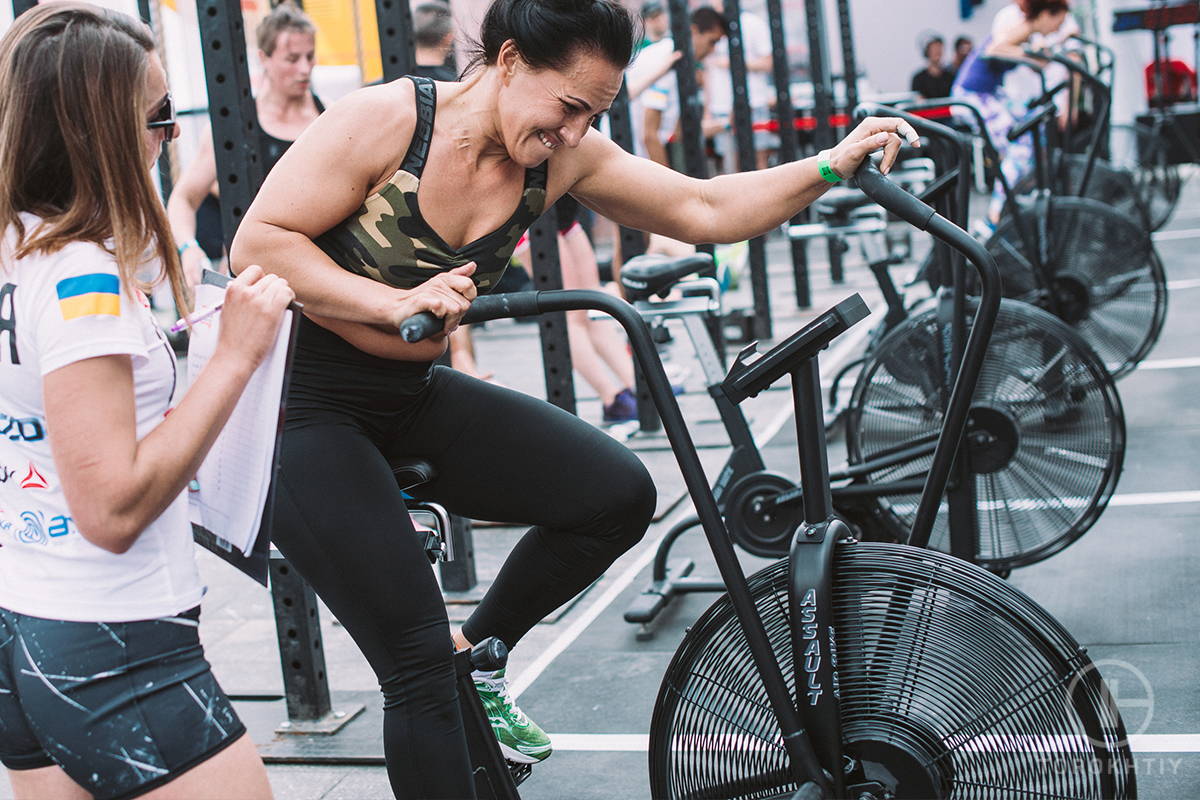 Do women respond to creatine the same way as men?
Studies have shown that both men and women experience an increase in muscle mass and strength when taking creatine. Men often have higher baseline levels of muscle mass and strength due to sex differences, so absolute gains in muscle mass and strength may be greater in men.
However, females exhibiting 70–80% lower endogenous creatine stores compared to males, therefore, both subjective feelings (increased energy, cognitive function, physical performance) and objective results of supplementation (increased strength) may be more pronounced in women.
A similar situation is seen in vegans, who don't get creatine from fish and meat, so they get more benefit from creatine supplements than people on a mixed diet. Vegan women should definitely experience the effects of creatine for themselves, they will potentially get significant benefits from supplementation.
Creatine can cause water retention in muscle cells, resulting in weight gain. Some women may be concerned about this temporary increase in body weight, which can mask fat loss.
However, keep in mind that weight gain in women is usually smaller due to less muscle mass. While the average weight gain in creatine responders is about 0.5-1 kg, women will be on the lower end of these values. In addition, weight gain is due to water accumulation in the muscles, and therefore does not affect fat tissue or its loss during weight loss.
The optimal creatine dosage may be different for each individual, regardless of gender. Some studies suggest that women may respond to lower doses of creatine compared to men. However, individual responses may vary, so it is important to find the optimal dosage.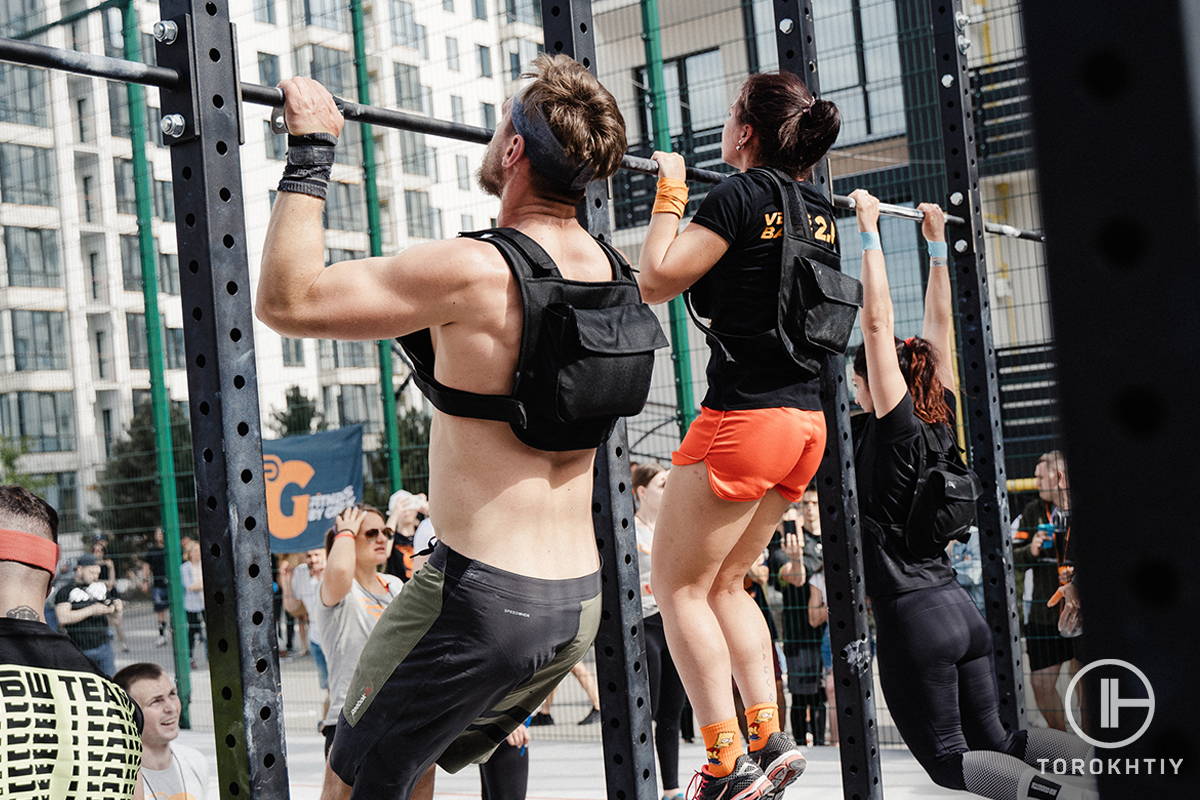 Is Creatine Safe for Women?
Creatine is generally considered safe for women when used appropriately and within recommended dosages. Numerous studies have examined the safety and efficacy of creatine supplementation in both men and women, and there is no evidence to suggest that it poses specific risks or adverse effects exclusive to women.
Here are some key points to consider regarding the safety of creatine for women:
1. Lack of Gender-Specific Concerns
Research has shown that women can tolerate creatine supplementation well, experiencing similar benefits and side effects as men. Many studies investigating the effects of creatine have included both men and women, demonstrating its safety and effectiveness across genders.
2. Absence of Hormonal Disruptions
Creatine supplementation has not been found to interfere with hormonal balance in women. It does not affect estrogen or progesterone levels, and it does not disrupt the menstrual cycle. Therefore, concerns about hormonal imbalances or feminizing effects are unfounded.
3. Kidney and Liver Health
Some misconceptions suggest that creatine may be harmful to kidney and liver function. However, numerous studies have shown that creatine supplementation within recommended dosages does not pose a risk to these organs in healthy individuals. Individuals with pre-existing kidney or liver conditions should consult their healthcare provider before using creatine.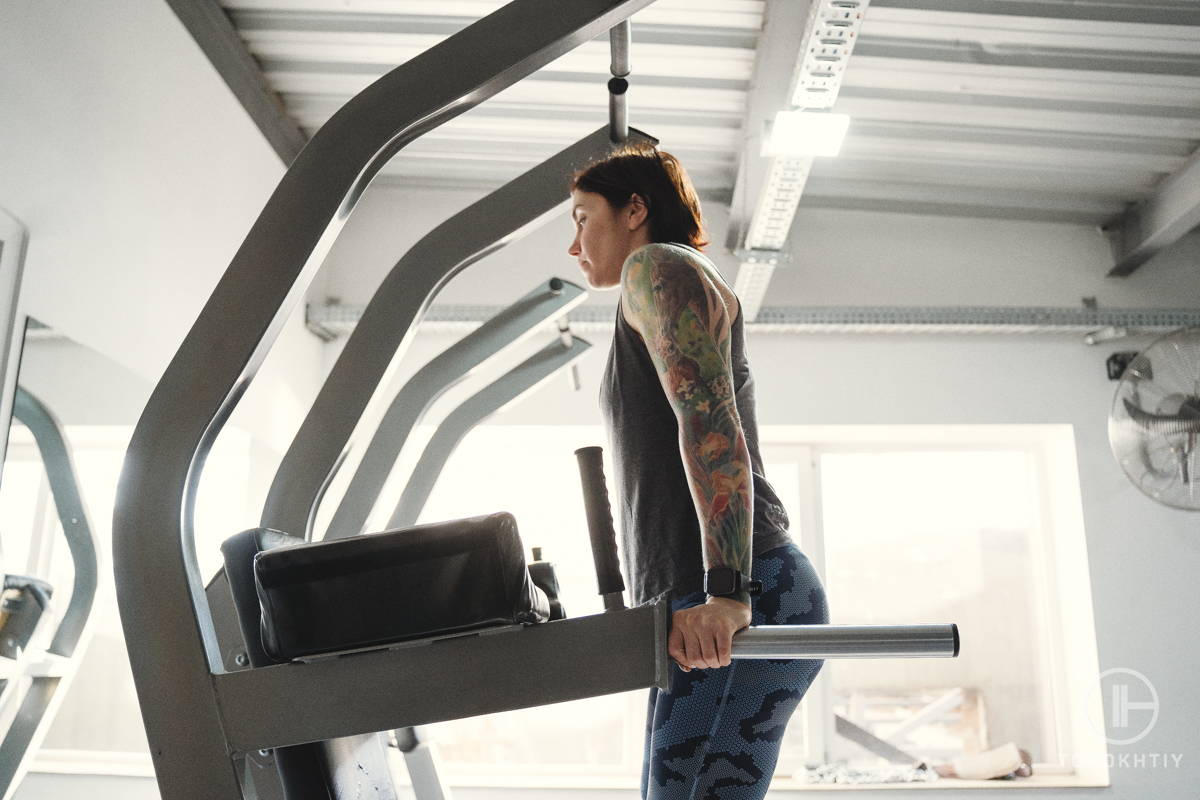 It is important to maintain proper hydration when using creatine. Adequate fluid intake helps prevent potential side effects such as gastrointestinal distress and cramping. This recommendation applies to both men and women using creatine.
5. Children, Teens, Pregnant and Breastfeeding
While there is limited data on the potential harm of creatine and other sports supplements in specific populations, general recommendations often advise against the use of creatine for girls and adolescents, pregnant and breastfeeding individuals. Insufficient research has been conducted in these groups to draw definitive conclusions about the safety and efficacy of creatine supplementation.
If you fall into any of these categories and are considering taking supplements, it is crucial to consult your healthcare provider for personalized advice and guidance. They can provide you with the most appropriate recommendations based on your age, condition, and individual circumstances.
6. Quality of the Supplement
When choosing a women's creatine supplement, it is crucial to opt for reputable brands that undergo third-party testing to ensure purity and quality. This helps minimize the risk of contaminants or impurities that could potentially pose health concerns.
As with any dietary supplement, it is advisable for women to consult with a healthcare professional, such as a registered dietitian or sports nutritionist, before starting creatine supplementation. They can provide personalized advice based on an individual's specific health status, goals, and any other medications or supplements they may be taking.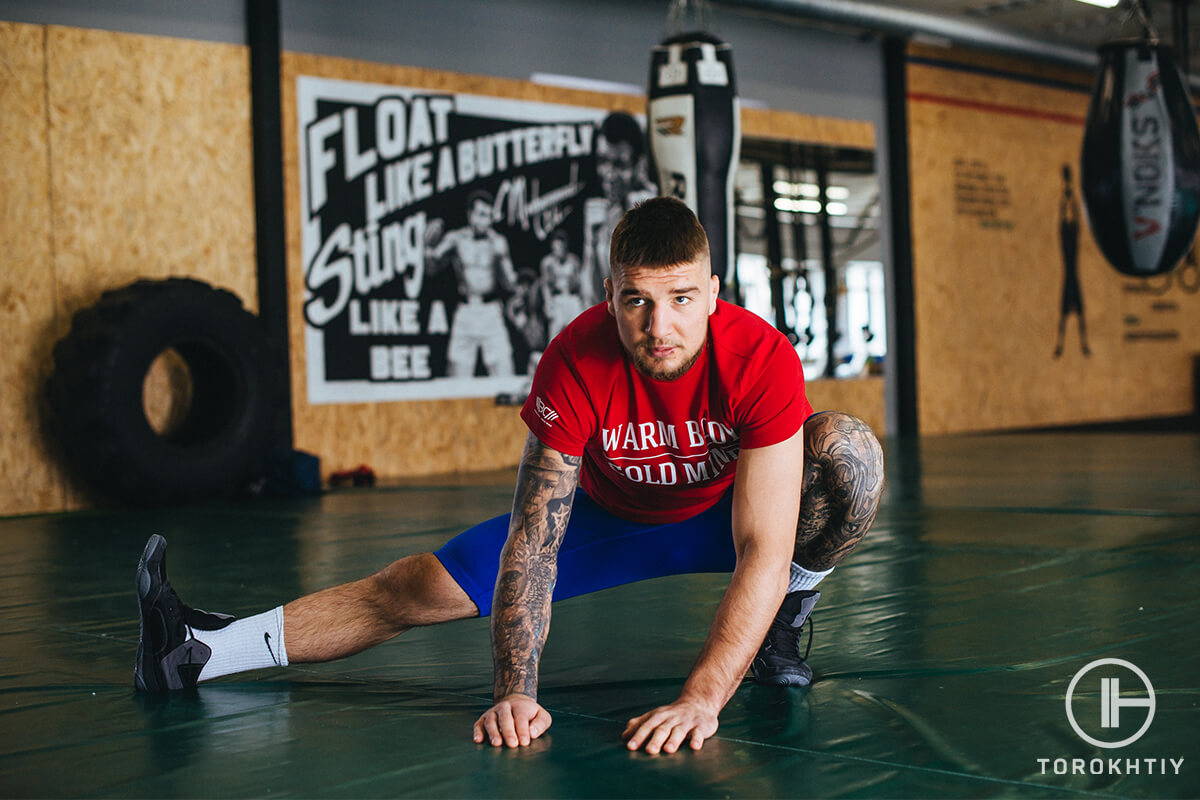 Why is creatine can be especially useful in the postmenopausal period?
Postmenopausal women often experience a decline in muscle mass and strength, a condition known as sarcopenia. Given that creatine helps increase muscle mass and strength, this makes it a valuable supplement to combat age-related loss of muscle mass. By preserving muscle mass, it can improve overall physical health and reduce the risk of falls and fractures.
Osteoporosis is another major concern for postmenopausal women. Decreased estrogen production and reduced physical activity can lead to decreased bone density, which worsens bone health and leads to an increased risk of fractures. Maintaining muscle strength and mass is one of the keys to preventing osteoporosis, along with eating a diet with adequate protein and calcium. Although creatine itself is unlikely to help strengthen bones, it helps to train harder, maintain muscle mass and indirectly, bone health.
Creatine supplementation has been shown to increase brain creatine and phosphocreatine. Studies have shown that taking creatine can have positive effects on cognitive function, such as improving memory or reducing fatigue. Postmenopausal women may find these cognitive improvements particularly beneficial as they age, as cognitive decline can become a problem later in life.
How to Take a Creatine Supplement?
Common approaches include a short-term loading phase followed by a maintenance phase or a long-term maintenance phase without a loading phase.
The loading phase typically lasts 5-7 days, during which a higher dosage of creatine (around 15-20 grams per day) is taken, followed by a maintenance dose of 3-5 grams per day. The loading phase has only one advantage - creatine accumulates in the muscles faster. Usually this does not provide any athletic benefits, although it increases the risk of side effects in the form of stomach discomfort.
Therefore, we recommend that you stick to the scheme without the loading phase. When choosing a dosage, keep in mind that women tend to be lighter and less muscular than male athletes, so you can safely stick to a dosage of 3g per day to get all the benefits of creatine intake.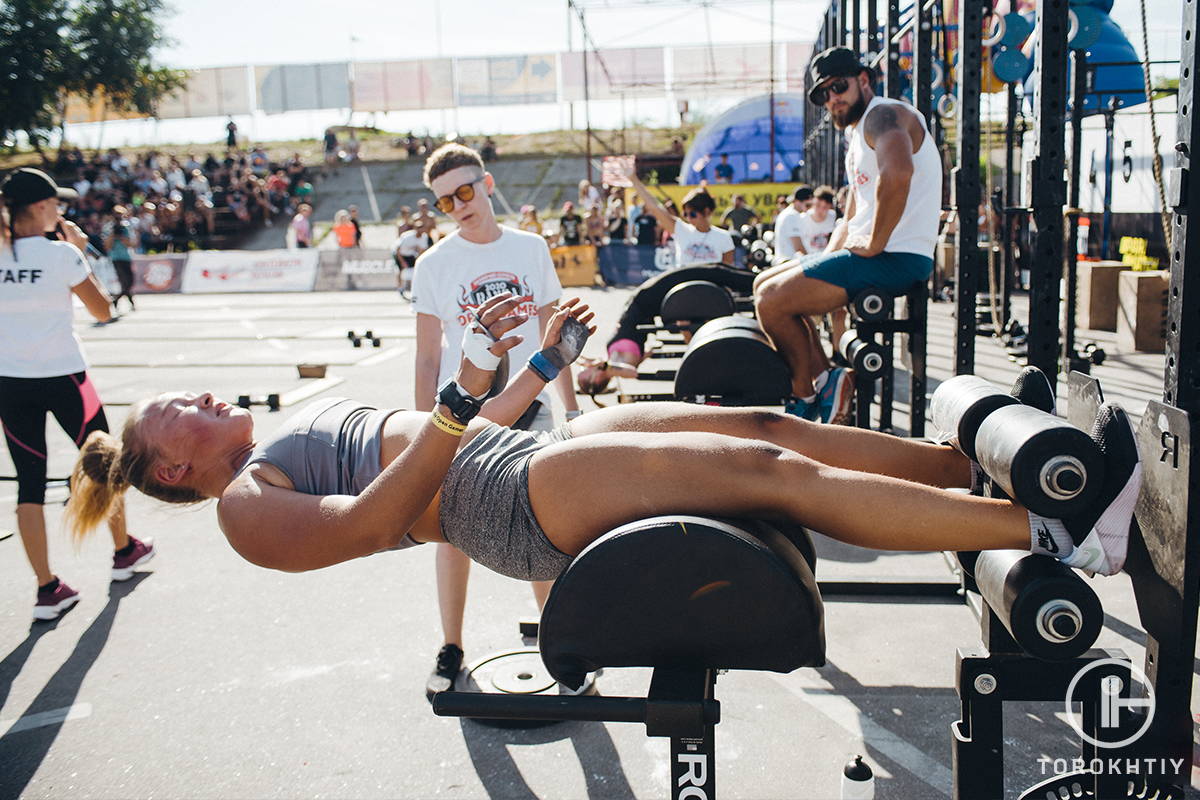 Which Form of Creatine Is Best for Women?
The most widely studied and commonly used form is creatine monohydrate. It is considered safe, effective, and affordable, making it a popular choice among athletes and fitness enthusiasts. Ultimately, if you are looking for a reliable and cost-effective option, creatine monohydrate is the recommended women's creatine choice.
Other forms of creatine, such as creatine hydrochloride (HCl), have been introduced to address potential issues like solubility or digestive discomfort. However, the scientific evidence supporting their superiority over creatine monohydrate is limited. While these alternative forms may have their advantages, such as better solubility, they often come at a higher cost.
Creatine comes in powder or capsule form.

The powder is convenient to use because it dissolves in most liquids, offers options with different flavors, is suitable for vegetarians, and has the best price-to-quality ratio. Capsules are convenient for some consumers to use, although they are more expensive, have smaller portions in the can, often contain gelatin (not suitable for vegans) and still have to be washed down with liquids.
Considering that the effectiveness for capsules and powder is the same, you can choose what you like. But for beginners, we recommend starting with creatine powder.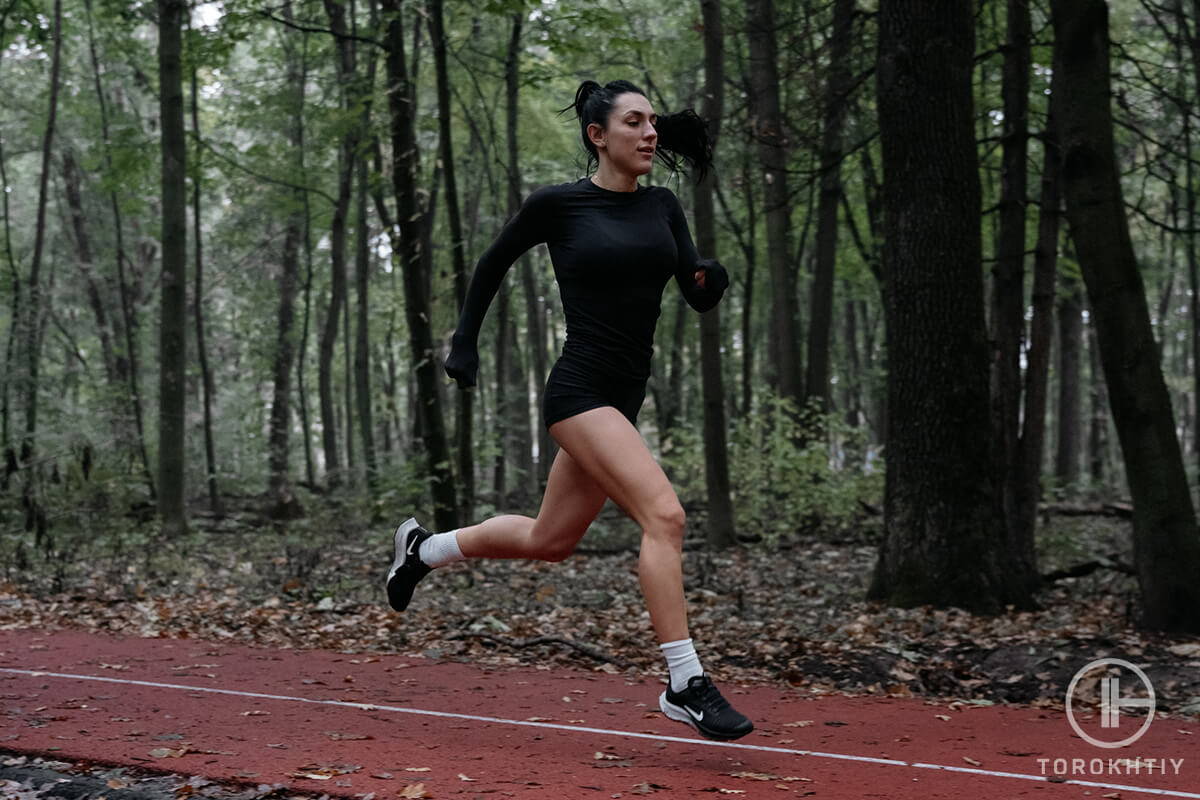 How to Find the Best Creatine for Women?
When looking for the best creatine supplement for women, there are several factors to consider to ensure you choose a product that is safe, effective, and suits your specific needs.
Here are some tips to help you find the best creatine for women:
1. Quality and Reputation
Opt for reputable brands that have a history of producing high-quality supplements. Look for companies that follow good manufacturing practices (GMP) and have their products independently tested for purity and quality.
2. Ingredient Transparency
Choose a creatine supplement that provides clear and transparent information about its ingredients. It should clearly state the type of creatine used (e.g., creatine monohydrate, creatine hydrochloride) and any additional ingredients or additives.
Creatine is available in various forms, including powders, capsules, and liquids. Consider which form is most convenient for you to take based on your personal preferences and lifestyle. Powders are typically versatile and can be easily mixed with water or other beverages.
Consider the price per serving and overall value of the product. While it's important to invest in a high-quality supplement, compare prices and reviews to ensure you are getting a product that offers good value for money.
5. Customer Reviews and Feedback
Read reviews and testimonials from other users to get an idea of their experiences with different creatine supplements. While individual responses may vary, customer reviews can provide insights into the overall satisfaction and effectiveness of a product.
6. Consult With Professionals
If you're unsure about which creatine supplement to choose, consider consulting with a healthcare professional, registered dietitian, or sports nutritionist. They can provide personalized recommendations based on your specific needs, goals, and any potential health considerations.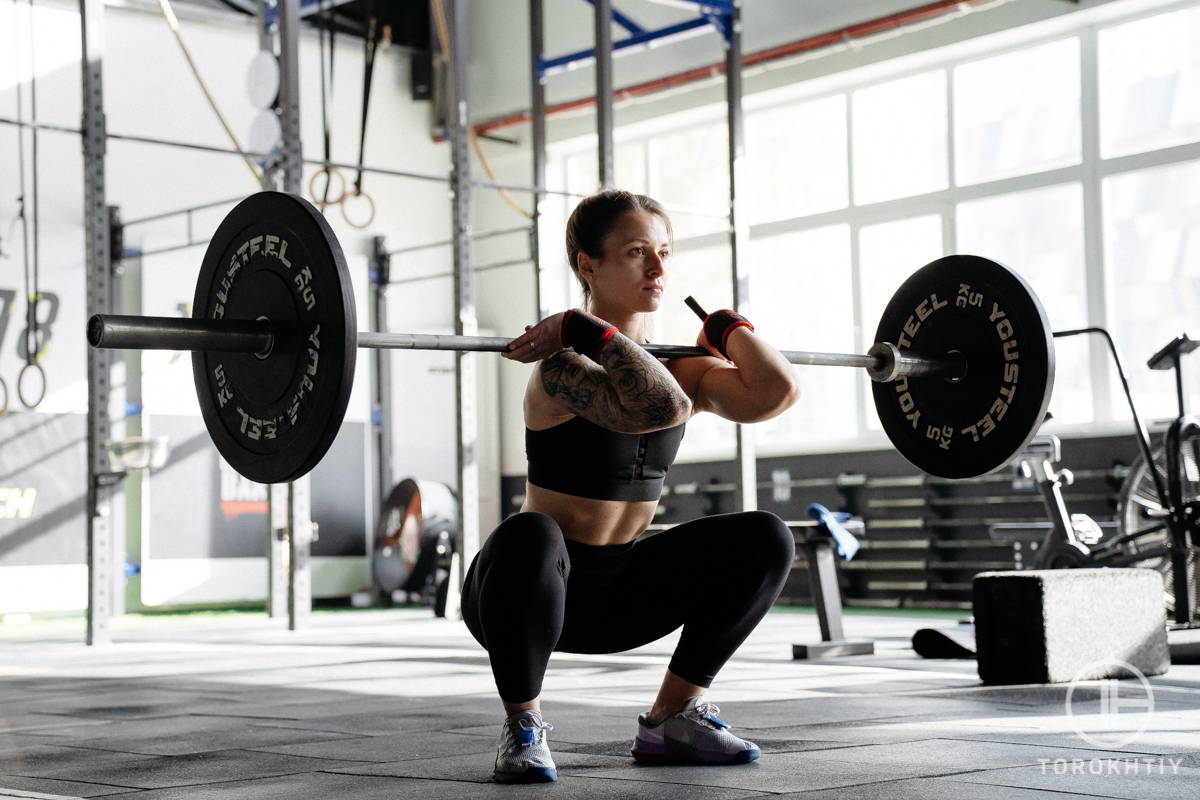 Is Creatine Effective for Women?
Yes, creatine has been shown to be effective for women. While much of the research on creatine has focused on male subjects, studies have increasingly included women, demonstrating positive effects in terms of performance, strength gains, and muscle development.
How Long Should Women Take Creatine?
The duration should be determined based on individual preferences, goals, and consultation with healthcare professionals or sports nutritionists. It takes a few weeks to accumulate creatine in the muscles and in the same way after stopping taking it for a few weeks its content gradually goes down to its natural level. That's why in most cases creatine is taken long-term (for months or years) or during periods of intense strength training.
Can Creatine Affect Female Fertility?
The effects of creatine supplements for women have been extensively studied, including in both male and female populations, and there is no evidence to indicate a negative impact on fertility in women.
Will I Gain Weight Using Creatine?
Creatine supplementation may lead to a slight increase in body weight due to water retention within the muscles. This weight gain is temporary and not related to an increase in body fat. On average, individuals may experience a gain of 1-3 pounds (0.5-1.4 kg) during the initial weeks of creatine use. Women tend to have less weight gain due to less muscle mass.
To recap, we explored creatine benefits for women, addressed concerns regarding its safety and dosage, and provided recommendations for the top eight products to consider when starting to incorporate this supplement into your regimen. Our top pick for best creatine supplement for women - Promix Creatine, you get the best quality for the money, third-party tested for heavy metals and contaminants which makes this supplement a safe choice as well.
We really hope that you enjoyed the article. Please feel free to leave a comment, question, or query and one of our experts will get back to you as soon as possible.
Sabrina Moret, "Levels of creatine, organic contaminants and heavy metals in creatine dietary supplements", ScienceDirect, https://www.sciencedirect.com/science/article/abs/pii/S0308814610016377, (1 June 2011)
Robert Cooper, "Creatine supplementation with specific view to exercise/sports performance: an update", NCBI, https://www.ncbi.nlm.nih.gov/pmc/articles/PMC3407788, (Accessed 2012)
"The NSF Mark", NSF, https://www.nsf.org/about-nsf/nsf-mark
Jasmine S Thomson, "Effects of nine weeks of beta-hydroxy-beta- methylbutyrate supplementation on strength and body composition in resistance trained men", NCBI, https://pubmed.ncbi.nlm.nih.gov/19387396/, (2009 May)
Mirian de la Puente Yagüe, "Role of Vitamin D in Athletes and Their Performance: Current Concepts and New Trends", NCBI, https://www.ncbi.nlm.nih.gov/pmc/articles/PMC7071499/, (2020 Feb)
"Osteoporosis", NIA, https://www.nia.nih.gov/health/osteoporosis, (15 November 2022)
"Vitamin D", HSPH, https://www.hsph.harvard.edu/nutritionsource/vitamin-d/, (March 2023)
Giuseppe Derosa, "Piperine and Its Role in Chronic Diseases", NCBI, https://pubmed.ncbi.nlm.nih.gov/27671817/, (Accassed 2016)
Sunina D. Nathoo, "Digestive Problems? Menopause Might Be To Blame", Orlandohealth, https://www.orlandohealth.com/content-hub/digestive-problems-menopause-might-be-to-blame, (15 March 2022)
Richard B Kreider, "International Society of Sports Nutrition position stand: safety and efficacy of creatine supplementation in exercise, sport, and medicine", NCBI, https://pubmed.ncbi.nlm.nih.gov/28615996/, (2017 Jun 13)
Abbie E Smith-Ryan, "Creatine Supplementation in Women's Health: A Lifespan Perspective", NCBI, https://www.ncbi.nlm.nih.gov/pmc/articles/PMC7998865/, (2021 March)
Richard B. Kreider, "International Society of Sports Nutrition position stand: safety and efficacy of creatine supplementation in exercise, sport, and medicine", Biomedcentral, https://jissn.biomedcentral.com/articles/10.1186/s12970-017-0173-z, (13 June 2017)
Darren G. Candow, "Creatine supplementation for older adults: Focus on sarcopenia, osteoporosis, frailty and Cachexia", Sciencedirect, https://www.sciencedirect.com/science/article/abs/pii/S8756328222001442, (September 2022)

Eric S Rawson, "Use of creatine in the elderly and evidence for effects on cognitive function in young and old", NCBI, https://pubmed.ncbi.nlm.nih.gov/21394604/, (2011 May)
Geoffrey Casimir, "Lack of Knowledge on the Use and Benefits of Creatine", Rucore, https://rucore.libraries.rutgers.edu/rutgers-lib/42870/PDF/1/play/, (April 4, 2012)
With over 20 years in Olympic Weightlifting, our team does its best to provide the audience with ultimate support and meet the needs and requirements of advanced athletes and professional lifters, as well as people who strive to open new opportunities and develop their physical capabilities with us.
All products we select are primarily approved and tested by the Olympic Weightlifting Champion Oleksii Torokhtiy. Under his guidance, we provide honest and reasonable assessments of the products we review by checking their characteristics, packaging, design, comfort and durability features, and general product rating. We select products from only high-quality and trusted sports brands, thus vouching for their quality.
The product testing process is described in more detail here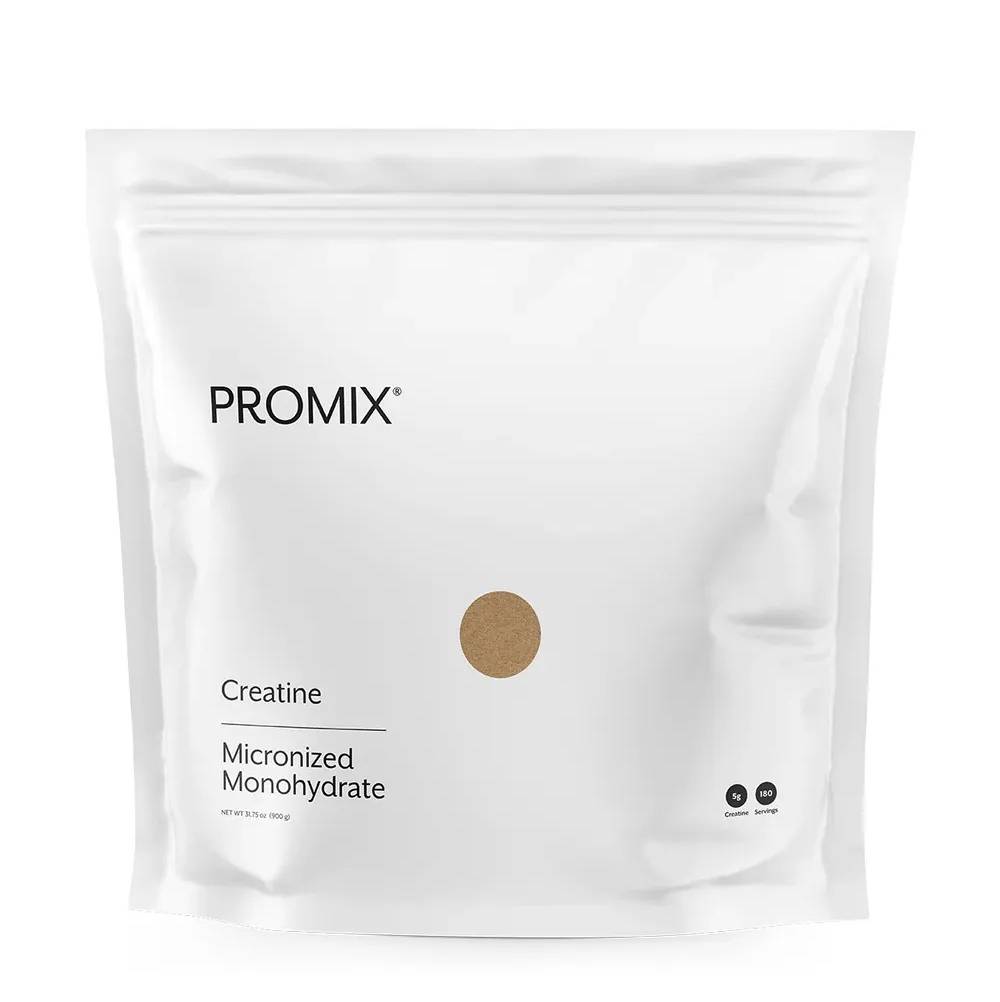 Experience: 7 years
Specializing in: Weight management, Fitness / Sports nutrition
Oleksandr is a professional fitness nutritionist, certified by FPA (Fitness Professional Association). Oleksandr adheres to the principles of evidence-based dietetics and instills in his clients a healthy relationship with food - without strict prohibitions on favorite foods and regular disruptions. His main task – not only get a result for you, but also maintain it for many years, enjoying tasty and delicious food.
Clinical & Sports Nutrition
Sports Performance specialist
Professional Nutritionist and Certified Coach
Dina Al-Rubaye, a 26-year-old from Iraq, is a strength and conditioning coach and a sports nutrition specialist. She studied and later earned a degree in Nutrition and Dietetics from the American University of Beirut in Lebanon. She worked in helping people with their diets, but she never let go of her passion for long-distance running and competing in marathons.
If you have any questions/suggestions/any other inquiry, you can reach out to us via email - reviews@torokhtiy.com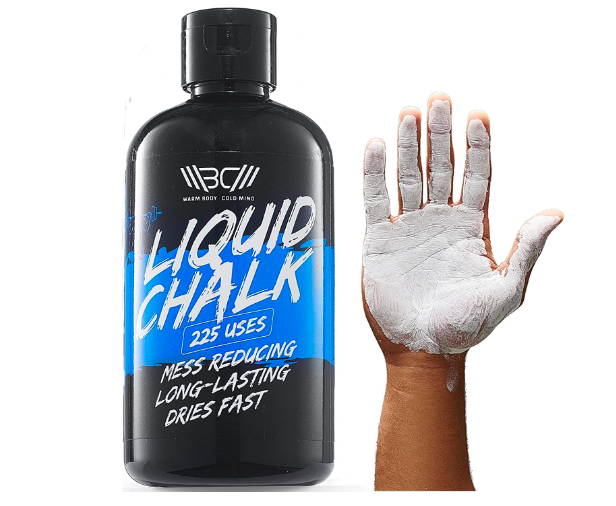 This article was written by our qualified author and proofread by an expert with proven experience. When writing the article we've used our expertise and data from authoritative, scientific, and evidence-based sources. The list of references is provided at the end of the article.
Our team of authors and experts includes professional athletes (Olympians, winners of European and World titles), PhDs in Sports Science, certified coaches, sports nutritionists, CSCSs, physiotherapists, and others. Read more about the team here, and more about how we test here.