The Peloton bike is a popular at-home cycling system, combining a magnetic resistance system with an interactive studio experience using the large HD screen at the front. One of the most common complaints among riders is Peloton knee pain. So, what should you do if you experience knee pain? Why is it happening, and how do you prevent it from happening again?
Peloton knee pain, is commonly caused by poor bike setup, incorrect footwear, and faulty pedaling form. All of these factors may be contributing in different amounts. The right solution depends on the type of knee pain you're experiencing, with minor adjustments often making a big difference.
To help keep you pain-free, I've answered all these questions in detail below. First, let's look at the possible contributing factors.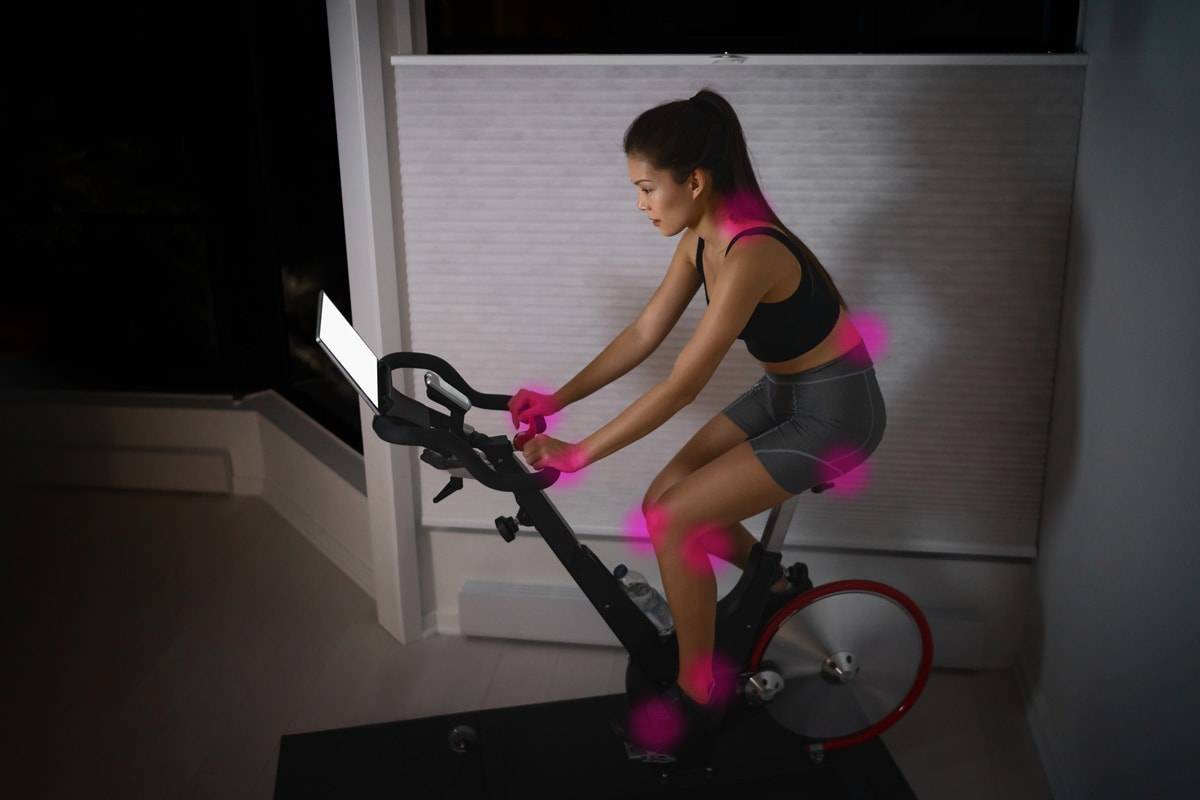 Understanding Knee Pain from the Peloton Bike
Knee pain can cause by multiple reasons. Inflammation, tightness, sprain, strains and tears are some of the main reason why you could have knee pain. Knowing the main reason of injury and knee structure being affected improves significantly the prognosis, treatment and helps prevent further injuries.
Causes of why your knees hurt after Peloton riding:
Low Bike Saddle/ Incorrect Warm Down
The anterior side of your leg refers to the front portion which comprises the quad, knee, and shin. If you feel pain in your quadriceps tendon this may be due to low saddle placement. This is the muscle area where your quad meets your knee. Possible signs include tightness and excessive knee swelling around the patella. Another possible cause may be an incorrect warm-down after riding or simply just too much Peloton!
The front bone that goes between your knee and ankle is known as your Tibia. It's responsible for pushing your leg on the downward portion of the cycle motion. If you feel pain in your tibia when cycling, your saddle is too high. As your legs push down, you have to strain to try to reach the bottom of the pedal which in turn causes the pain. High saddle placement may also lead to pain in your Iliotibial (IT) band and tightness in your hamstrings. Both of these work together to bend your knees as you ride.
Excessive Calf Activation
You may experience knee and calf pain together during or after riding the Peloton. Whilst the saddle being too high is a contributing factor, you're likely putting too much strain on your calf muscle to push and pull your leg around. Cycling is a full-body exercise where both the upper and lower body needs to work in sync to function correctly. If one muscle works harder, it's more likely to get injured.
Incorrect Cleat Positioning
Pedal cleats are the bits that attach to the bottom of your cycling shoes, keeping you in place when riding. If the cleats are positioned too far away, your knees may be too far from the bike. This can cause medial knee pain, which is pain on the inner side of your knee.
Conversely, if the cleats are too close, you may experience lateral knee pain which is pain on the outer side of the knee.
Bike Setup for Knee Health
Now you know why your knees hurt on Peloton bikes, but how do you set your bike up correctly?
Making small saddle adjustments can transform your knee pain and performance. The right adjustment depends on the type of pain. For anterior knee pain, increase the saddle height to take some pressure off the front leg areas. The higher saddle stops the knee from becoming as compressed when bending, therefore reducing the incidence of pain. Moving the saddle backward may also help to further reduce knee compression and therefore anterior knee pain.For posterior knee pain, try lowering the saddle height to take some pressure off your hamstrings and calves. Moving the saddle forwards will also help shift some of the bike work more toward the front portion which may also be useful.
Correctly positioning the cleats before riding can help to reduce the incidence of knee pain on the Peloton. If you're experiencing medial knee pain, you must reduce the space between your feet. Try moving the cleats inwards a little until you feel more comfortable. Lateral knee pain requires you to move the cleats outwards, increasing the space between your feet.
Before riding, make sure the cleats are properly aligned. Are they at an angle or off-center? Even the slightest deviation can cause your biomechanics to change and lead to unwanted pain.
Modifications and Alternatives for Knee-friendly Workouts
Knee pain doesn't mean you need to stop exercising all together. Changing your workout routine or trying a different exercise mode whilst you address the issue are both good options.
If you want to keep using the Peloton, here are some knee-friendly workouts to try. Peloton offers a great range of instructor-led workouts.
A low-impact ride allows you to start slow and build up according to how your body is feeling. On the Peloton library, go to the 'Lo Impact' section.
A high-intensity interval training workout is a great way to maximize your productivity on the bike. The interval rest sessions provide time for recovery so you don't overload your knee joint. Make sure to tailor the intensity according to your knee pain. Check the 'HIIT' section on Peloton
Switching the exercise whilst you address the knee issue may provide short-term relief. If excessive knee flexion and compression are the problems, try using a cross trainer, stepper, or treadmill at a lower intensity.
Swimming, rowing, echo bike, hicking, running and jumping rope are all excellent alternatives to challenge your cardiovascular system, improve your strength and maintain your joints healthy. These other cardiovascular alternates can be fun and doesn't require any major exercise equipment to get started.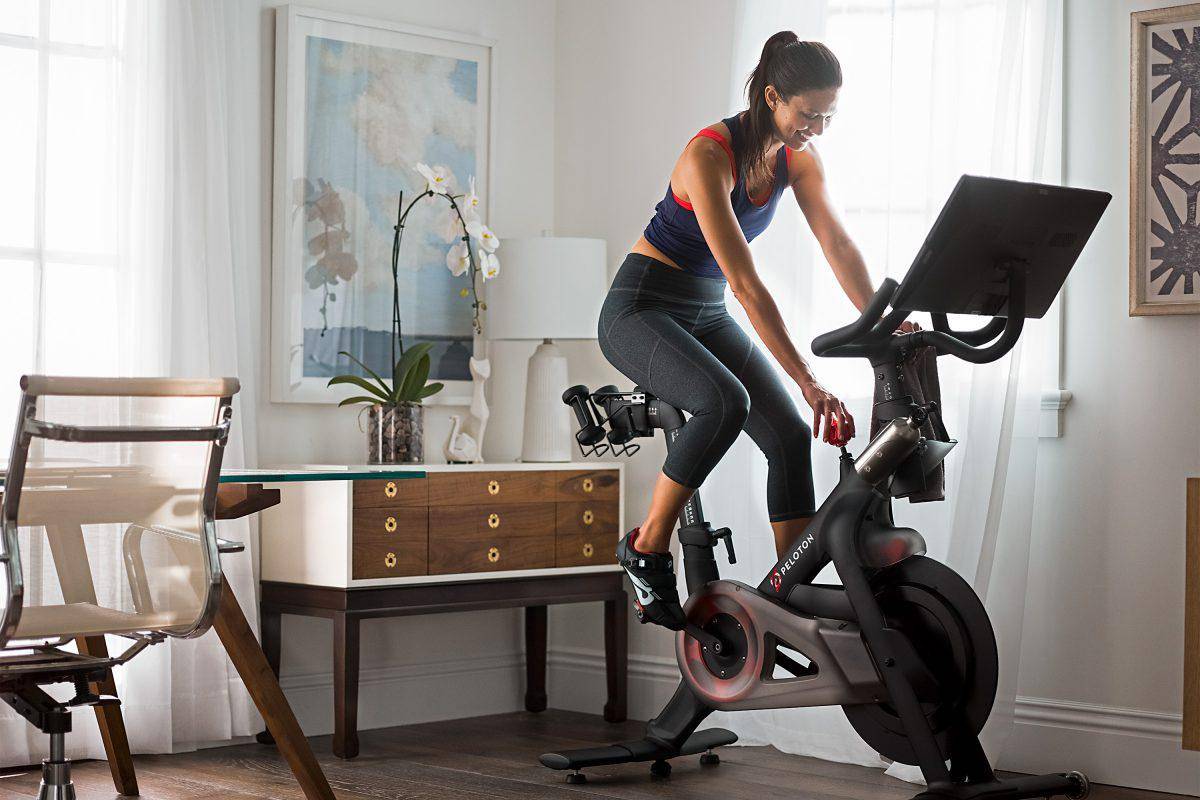 Treatment Options for Knee Pain from the Peloton Bike
Proper training progression, Modification Of Activities and Resting
These three key concepts are crucial if you are having knee pain after a Peloton Bike workout. They help manage the symptoms and prevent over use of the knee when injured. Depending on how bad the pain is, consider taking a week off to rest. During this time find other ways to maintain your active lifestyle without aggravating your knee. You can always try to modify your training by changing or reducing your intensity, duration, or frequency of the riding sessions.
Physical therapy can be a great tool to improve your symptoms, improve range of motion, strength and resolve any other limitation affecting your training. Exercises may include hip and knee stretches and strengthening. A physical therapist can also provide you with modalities and manual techniques (stretching, soft tissue release or mobilization techniques) to improve any knee limitations you may have. Even without knee pain, physical therapy should be regularly performed as part of a well-organized exercise performance plan.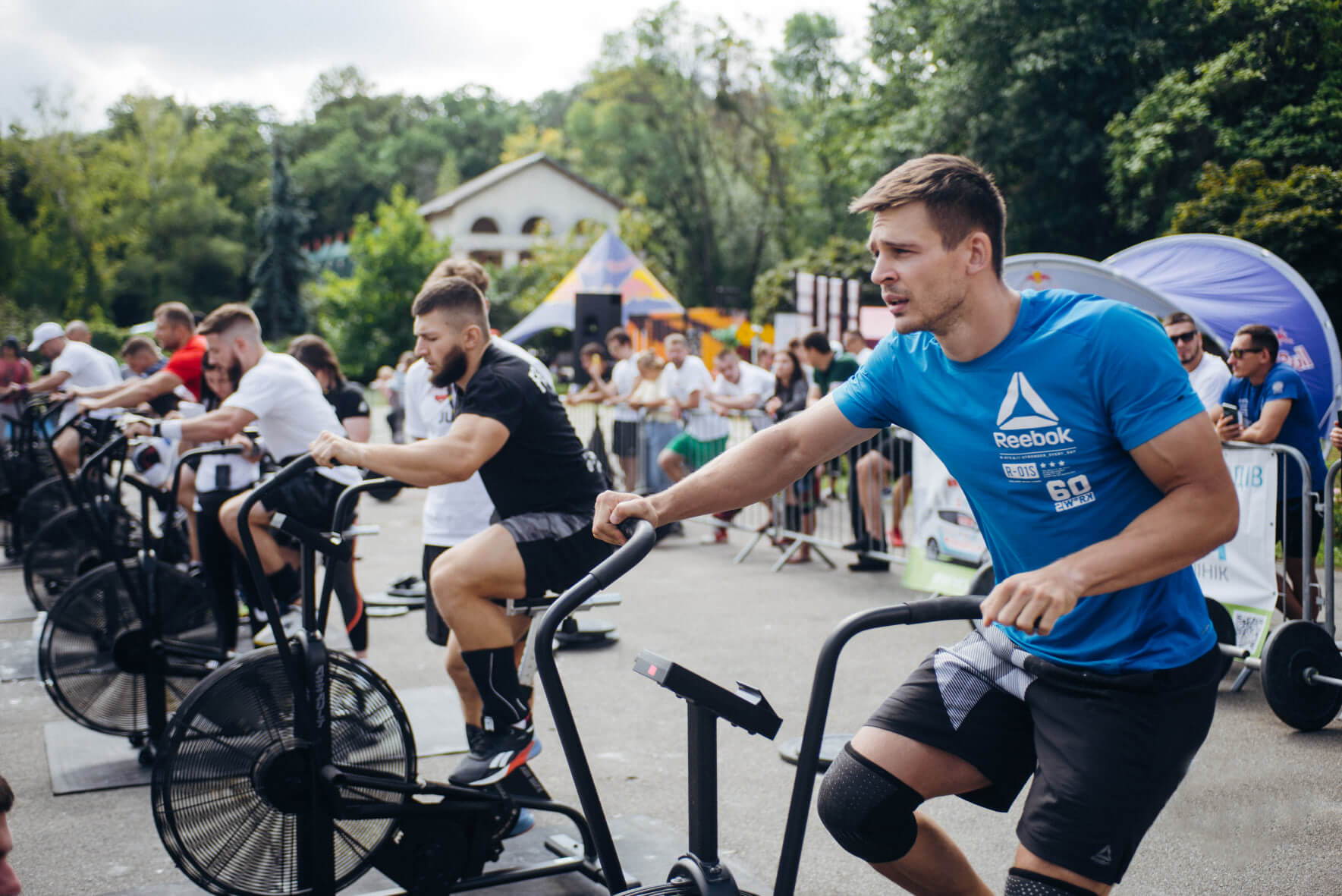 If you've tried my bike suggestions above but you're still experiencing knee pain, getting a professional bike fit may be the way to go. Peloton offers an excellent professional fit service by one of its high-quality trainers.
The original Peloton Indoor exercise bike still reigns supreme, despite many cardio machine manufacturers trying to imitate its design and success.
Everything you need to use your Peloton to its fullest potential is found on the 22-inch sized touchscreen.
It features Bluetooth connectivity, a 5-megapixel front-facing camera, a built-in microphone, a headphone jack, and a USB port. With these tools, you can enjoy high-resolution fitness classes, or share the ride with your workout friends and join growing communities.
At just 4 x 2 footprint, it's smaller compared to other exercise bikes, so it won't take up too much space in your home or garage. Note that the built-in fitness app requires a monthly subscription.
Why do my knees hurt when riding a Peloton bike?
Multiple factors may contribute to knee pain when riding the Peloton. These include bad saddle placement, incorrect footwear, biomechanical issues, and a poor workout routine.
All of these factors can be easily addressed by using the guidance I've provided above. Look at performing the correct warm-up and flexibility stretches, adjust your saddle correctly, and wear appropriate footwear.
How common are Peloton knee injuries?
A peloton knee injury is much more common than you realize. Common Peloton injuries include knee pain, shoulder pain, hip issues, glute pain, and foot injuries.
Using the Peloton involves putting the knee joint under a large amount of stress due to the repeated knee extension and flexion when riding, The knee joint is an extremely complicated joint and care needs to be taken if you start to feel any pain at all.
Peloton knee pain is a common issue experienced by riders that can lead to bigger injuries, decreases in performance, and time off training. The possible cause depends on where the pain is, with contributing factors including incorrect bike setup, using the wrong footwear, and biomechanical issues.
Solving knee pain may be much easier than you realize, with small changes in the saddle and cleat placement providing immediate pain relief. Alongside this, performing a good warm-up and investing in bike shoes may also help to get you cycling again.
Have you experienced Peloton knee pain before? Have you tried any of the solutions I've suggested above? Tell me about your experience in the comments section!
The Anatomy of the Patella // Verywellhealth: https://www.verywellhealth.com/ patella-anatomy-function-and-treatment-4768658
Femoral Fractures // Physiopedia: https://www.physio-pedia.com/Femoral_Fractures
Tibia // Britannica: https://www.britannica.com /science/tibia
Iliotibial Band (IT Band) Syndrome // HSS: https://www.hss.edu/ condition-list_iliotibial-band-syndrome.asp
Hamstring Muscles: Anatomy, Injuries, and Exercises // Verywellfit: https://www.verywellfit.com/ hamstring-muscle-anatomy-and-stretches-3498372
7 Knee-Strengthening Exercises That Prevent Pesky Knee Pain // Bicycling: https://www.bicycling.com/training /a26990890/ knee-strengthening-exercises/
Booking a Bike or Bike+ Fitting // Onepeloton: https://support.onepeloton.com/hc/ en-au/articles/ 4402358678548-Bike-Fit-Appointment
My name is Ihor and I have been a professional weightlifter since 1996. With over 20 years of competition experience, my resume includes European Champion in 2009 and the silver medalist at 2011's Senior World Championships – 105kg division.
I competed at the 2008, 2012 and 2016 Summer Olympics.
After hanging up my own competitive lifting shoes, I decided to share my huge background as a coach. I am currently coaching multiple athletes who are competing at national and international competitions.