This article has been created in collaboration with our esteemed partners at Homegrown Lifting, combining expertise to bring you valuable insights and useful information about the product.
Practicing various lifting techniques by doing heavy deadlifting, high pulls, snatches, clean and jerks, but always hurt yourself while putting the loaded bar back on the ground? Bumper plates will save your home gym from damage and enable you to master weight lifting properly. Look at a detailed HomeGrown lifting bumper plates review to know what specs and perks make these plates worthy to use during strength workouts.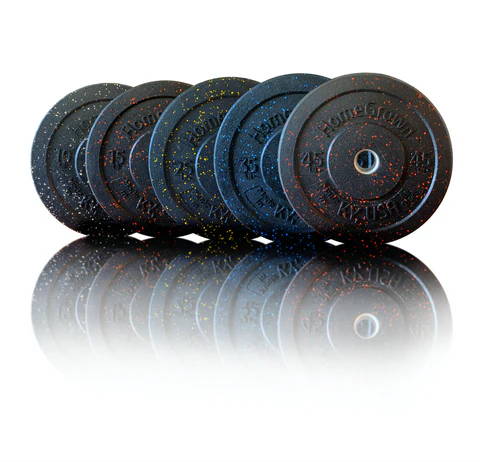 Benefit from the Kentucky-based prime-quality lifting equipment that will upgrade your training routine with one-of-a-kind bumper plates, loadable dumbbells, Olympic barbells, and other lifting gear.
With their own facilities and machines used, and by perfecting the manufacturing process, Homegrown engineers do their best to design durable and reliable equipment everyone can buy to improve their lifting skills and enjoy hassle-free usage.
Homegrown bumper plates are crafted by pro weightlifters who know best the real needs and requirements of weightlifting and all strength-related disciplines.
Item dimensions: 1.1" W (10lb)/1.6" W (15lb)/ 2.5" W (25 lb)/ 3.6" W (45 lb)
Plate diameter: 17.72" (450 mm)
Insert hole diameter: 2"
Material: Urethane binder, recycled crumb rubber
Weight options: 10 lb/15 lb/ 25 lb/ 45 lb
Color: Matte black, with 6 different colored flecks
Good for: Weightlifting, bodybuilding, functional training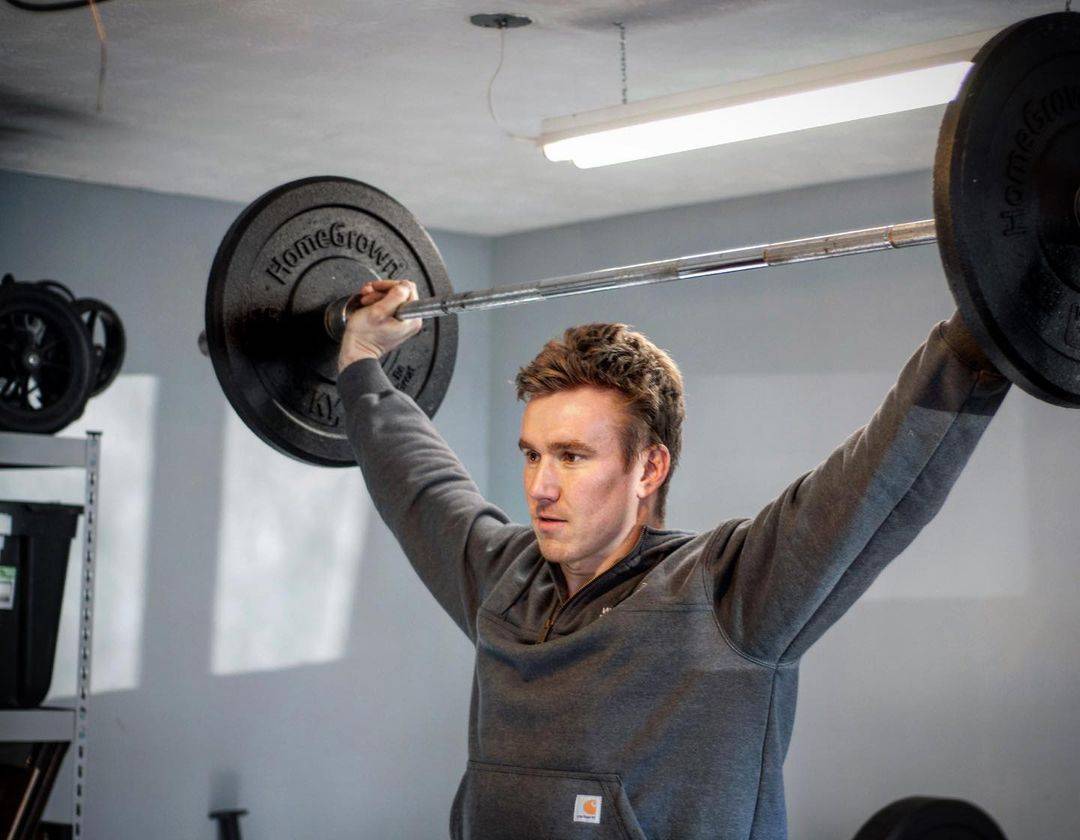 Being made in the USA, these prime-quality bumper plates are specifically designed for those who appreciate sports equipment unique features and functionality, by considering personal needs and training goals. They're made for true devotees of weightlifting, bodybuilding, cross-taining, and overally those who're keen on strength-oriented workouts.
The manufacturer claims you'll be impressed with the exceptional quality of the plates: they're crafted from a combination of urethane binder and recycled crumb rubber that ensures their durability and long-lasting serving. So, you can use them for indoor and outdoor training.
Also, you'll benefit from the color coding of the bumper plates. You can distinguish the weight of the specific plate by the color flecks filled into it. So, it'll be easy to pick up the needed weights instantly.
Being made in the USA, these prime-quality bumper plates are specifically designed for those who appreciate sports equipment unique features and functionality, by considering personal needs and training goals
Top-notch material quality

A great variety of weights included in the set
Bumpers are wider than other brands' ones

The metal center is slightly uneven on the 10 lb and 15 lb plates that causes the plates not sit even on the bar
With over 20 years in Olympic Weightlifting, our team does its best to provide the audience with ultimate support and meet the needs and requirements of advanced athletes and professional lifters, as well as people who strive to open new opportunities and develop their physical capabilities with us.
All products we select are primarily approved and tested by the Olympic Weightlifting Champion Oleksii Torokhtiy. Under his guidance, we provide honest and reasonable assessments of the products we review by checking their characteristics, packaging, design, comfort and durability features, and general product rating. We select products from only high-quality and trusted sports brands, thus vouching for their quality.
The product testing process is described in more detail here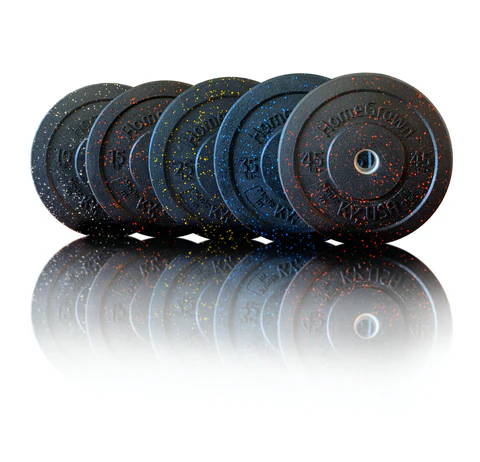 Olympic Weightlifting Champion
Experience: 21 years
Best Results: Snatch – 200 kg,
C&J - 240 kg
My name is Oleksiy Torokhtiy. I am a professional athlete with 20 years of experience in Olympic weightlifting. I have won multiple European, and World titles and have taken part in two Olympic Games (Beijing 2008, London 2012).
After finishing my career, I have committed myself to coach, and as of 2022, I've hosted 200+ weightlifting seminars all over the globe. I'm the founder of an international sportswear and accessories brand, Warm Body Cold Mind (my motto), author, and creator of a series of training programs and eBooks.
If you have any questions/suggestions/any other inquiry, you can reach out to us via email - reviews@torokhtiy.com
This article was written by our qualified author and proofread by expert with proven experience. When writing the article we use our expertise and data from open sources with strong reputation, scientific or medical based. The list of references is provided at the end of the article.
Our team of authors and experts includes professional athletes (Olympians, winners of European and World titles) PhD in Sport Science, certified coaches, sports nutritionists, CSCP, physiotherapists and other. Read more about the team here, and more about how we test here.