Among the most important amino acids, glutamine stands out as a versatile and essential player in supporting various aspects of human health. As the most abundant amino acid found in muscle, blood, and other bodily fluids, glutamine plays a key role in promoting muscle growth, boosting immunity, and maintaining digestive health.
In this article, we will discuss the list of the best L-glutamine supplements in the market and discuss all the controversies regarding these supplements.
Whether you're an athlete looking to maximize performance or a fitness enthusiast looking to improve overall health, incorporating a high-quality glutamine supplement into your regimen can be crucial.
In a hurry and can't keep reading? How about you check out the
Our ranking of the best glutamine supplements opens with a product from Transparent Labs. If you follow our reviews, you already know that this company often takes top positions due to its high quality, really transparent and scientifically verified formulas, and the wealth of flavor options available, without the use of anything artificial. A killer combo!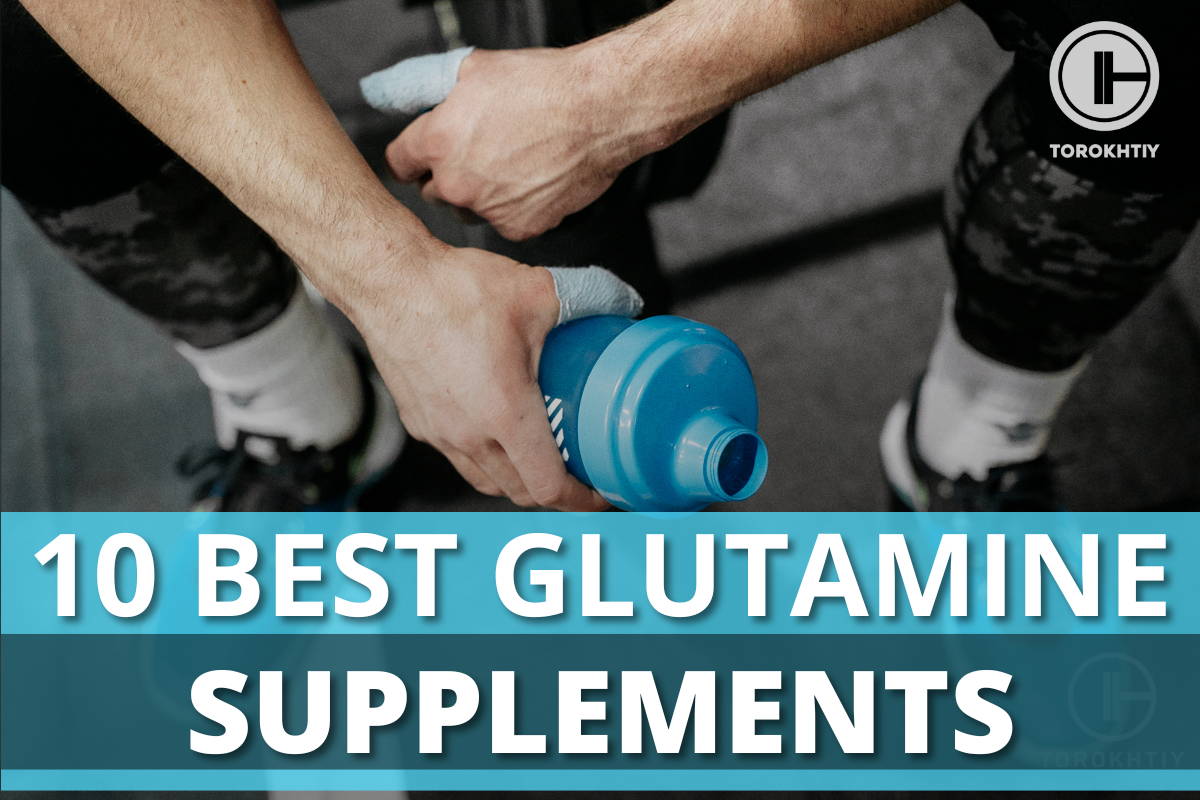 Top 10 Best Glutamine Supplements Reviewed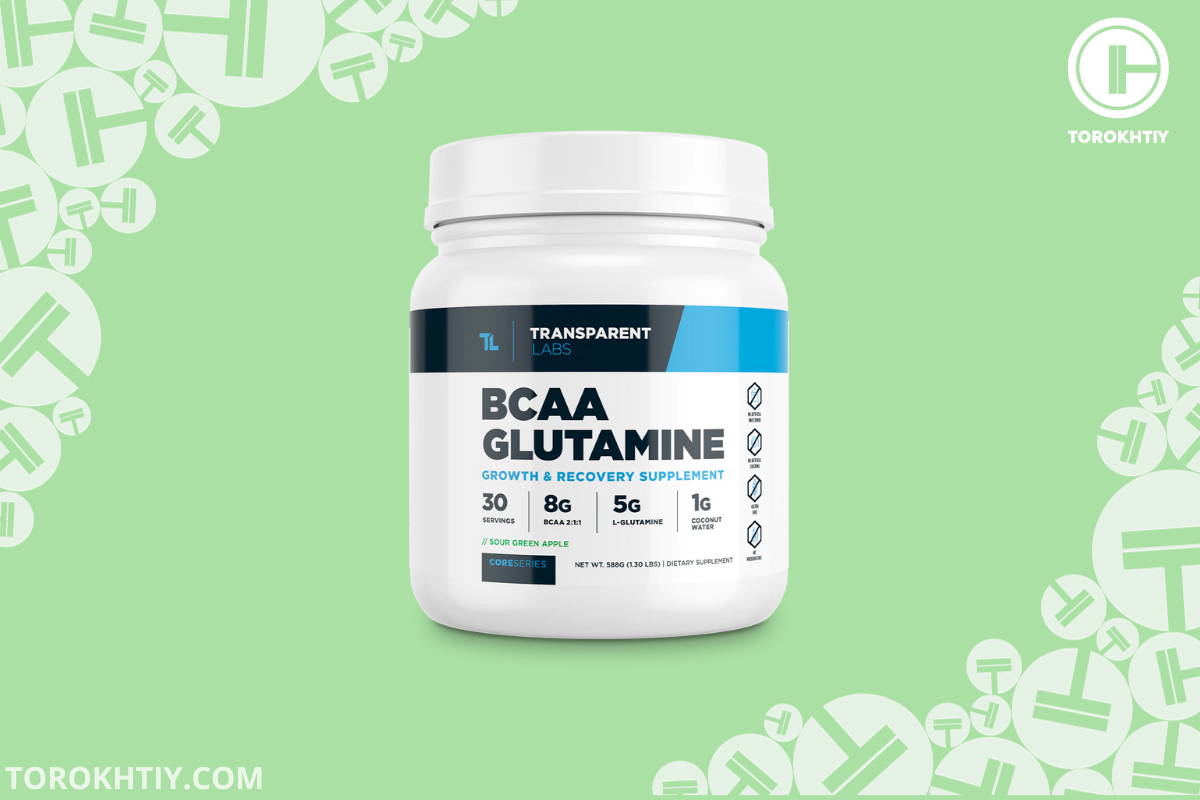 Flavor: Sour Green Apple, Tropical Punch, Strawberry Lemonade, Blue Raspberry
Suitable for Vegans: Yes
Serving size: 1 scoop (19,6g)
Glutamine per serving: 5g
Other ingredients: BCAA, Coconut water powder
Price Per Serving: ~$1.3
Company Founded: 2012
Recommended by Athletes: Hafthor Bjornsson, Paul Sklar, Sean Harris
Our ranking of the best glutamine supplements opens with a product from Transparent Labs. If you follow our reviews, you already know that this company often takes top positions due to its high quality, really transparent and scientifically verified formulas, and the wealth of flavor options available, without the use of anything artificial. A killer combo!
Let's take a look at their glutamine supplement, can it offer the same great qualities?
The first thing that catches your eye is that this is the only combo supplement in our ranking. In addition to an effective glutamine dose of 5 g, it includes 8 g of BCAA and Coconut water powder.
BCAAs are essential amino acids that play a significant role in energy metabolism and muscle protein synthesis. BCAAs make up around 35% of all muscle tissue, and around 3-18% of all workout energy is provided from BCAAs as well. They promote muscle growth and recovery from exercise-induced damage. In addition, BCAA supplements may help maintain muscles during prolonged exercise or workouts on an empty stomach by preventing muscle breakdown. Some evidence suggests BCAAs could alleviate muscle soreness and damage after intense exercise.
Research is currently underway to determine the exact benefits and optimal dosage of BCAA supplementation for various aspects of athletic performance and recovery. Data indicate that for athletes who consume sufficient protein in the diet from animal or mixed sources, the effects of additional BCAA supplementation appear to be subtle.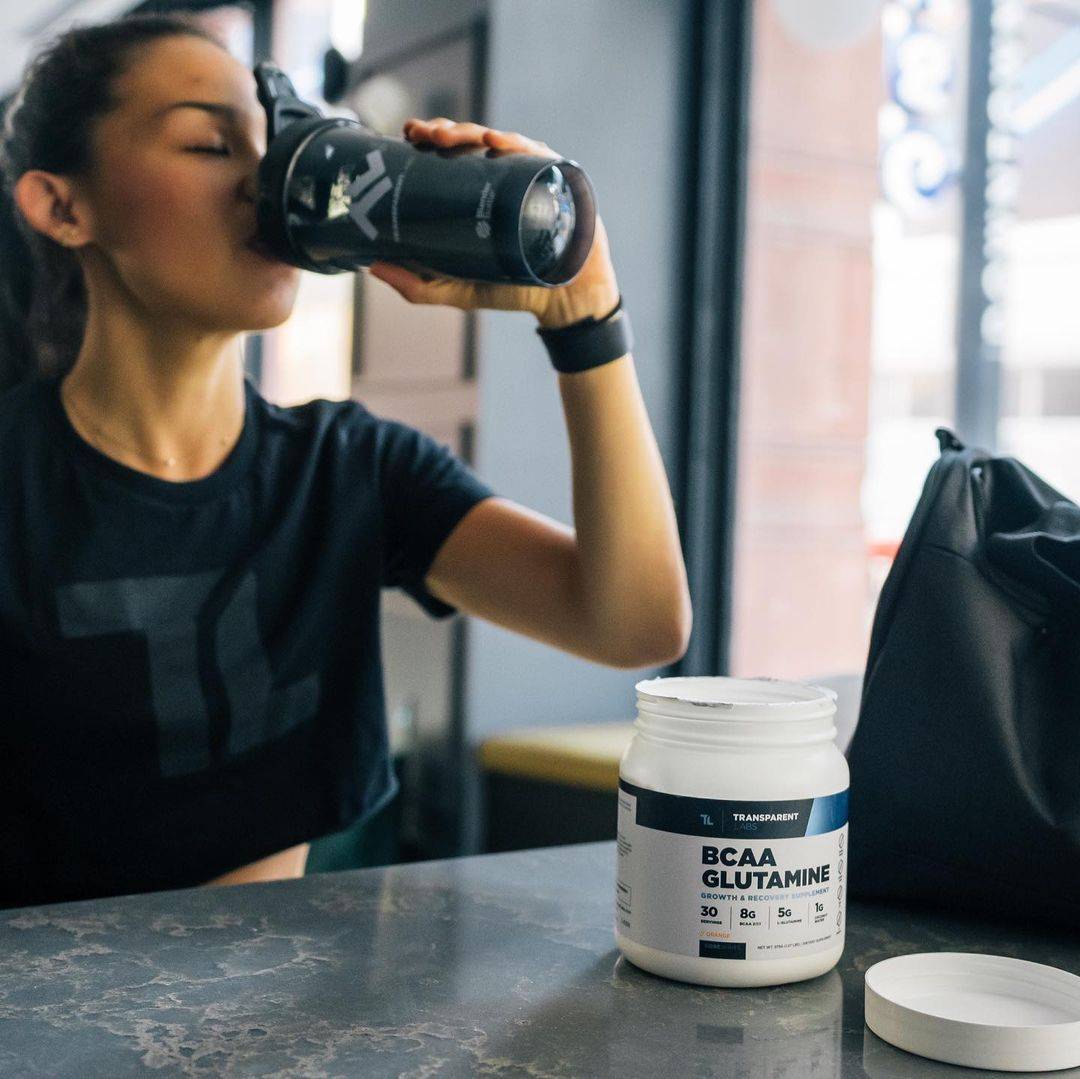 However, in some specific situations they may actually be beneficial. Vegans may appreciate the benefits of BCAAs because their diets are most often deficient in these amino acids (and let's note that this product is vegan-friendly). In addition, BCAA supplements can be used before and after heavy and prolonged workouts, especially on a calorie deficit or when exercising on an empty stomach, promoting high performance and preserving muscle tissue. For this reason, they are often included in pre-workout complexes.
And here we come to the idea of combining two supplements in one formula.
Consider this: glutamine is also used primarily before heavy prolonged workouts to support an athlete's immunity, to maintain muscle mass in the face of a hypocaloric diet or training on an empty stomach, to increase endurance during long workouts and other potential effects such as promoting gut health.
And as with BCAAs all of these effects are likely to be quite subtle, although in sport we sometimes even a small advantage is worth the effort. But if we combine BCAA and glutamine in one supplement at effective doses, it's a situation where 1+1 can equal 3! In the sense that the combo can provide not just a sum, but a synergy of the effects of these two substances.
The same logic applies to the third ingredient. Coconut water is high in potassium, sodium, vitamin C, calcium, and electrolytes that help replenish losses with sweat. When consumed during exercise or athletic competition in the heat, it helps prevent dehydration, which can reduce performance.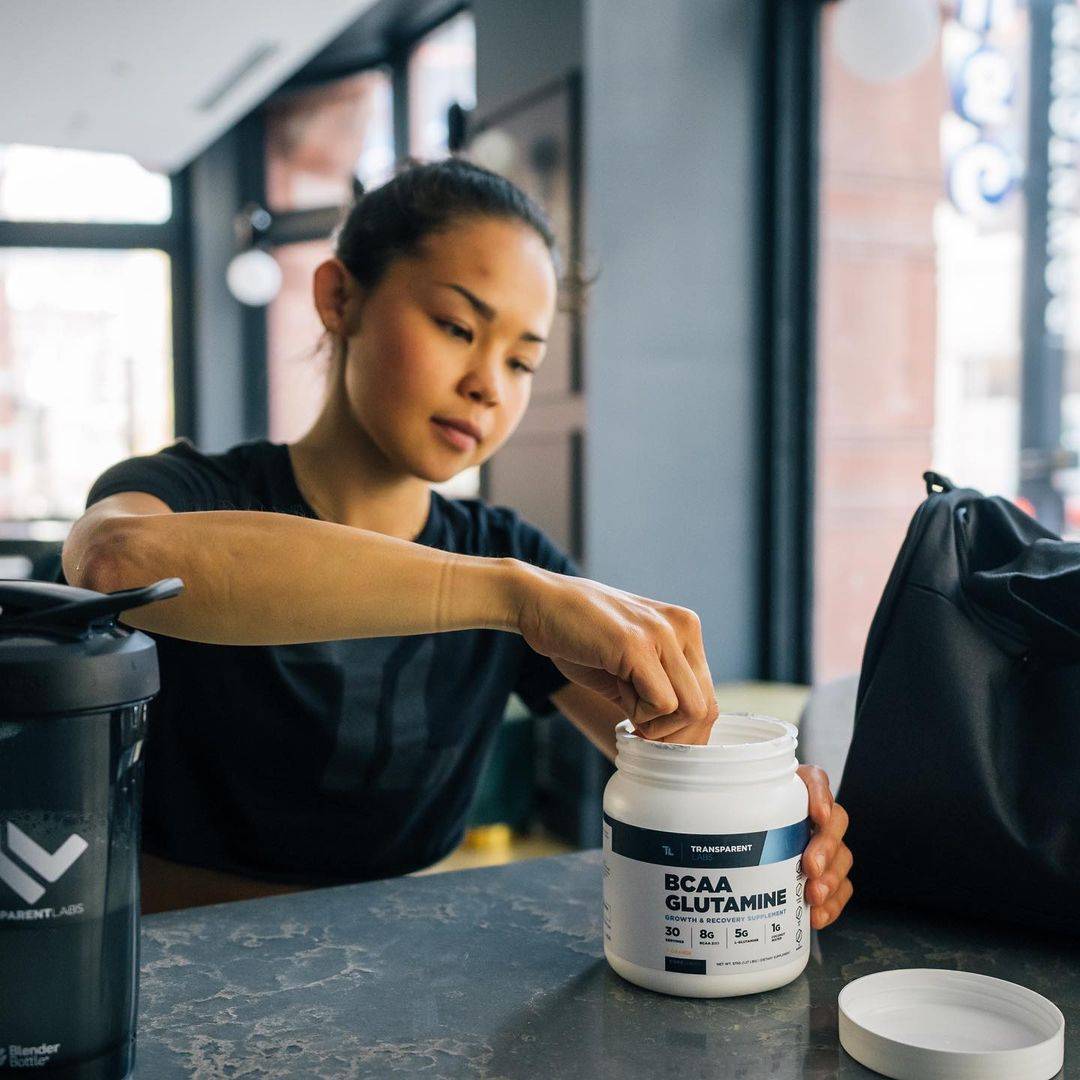 Glutamine can also help hydration by aiding in the absorption of water from the intestines. This effect is still being tested in studies, so exact dosages and efficacy remain questionable. But when we combine two components that can support dehydration through different properties, we can again count on the synergy of their work!
But the product still has one more ace in the hole. Unlike the competition, Transparent Labs offers a powder with several great flavors to choose from. And they are obtained without the use of artificial sweeteners or preservatives, which will satisfy the tastes of even the most demanding fans of all-natural products.
We end up with a great product where the sum of the parts yields more than can be expected from the individual components. The downside? Not hard to predict - the highest price in our ranking. However, this product cannot be directly compared to simpler formulas, so in our opinion the price is more than justified. Don't settle for mediocrity when you can achieve greatness!
The first thing that catches your eye is that this is the only combo supplement in our ranking. In addition to an effective glutamine dose of 5 g, it includes 8 g of BCAA and Coconut water powder.
Nutrition Label Transparency
10
A complex product with a well-chosen composition

Several great flavors to choose from
Highest price in the ranking

Not for those looking for just glutamine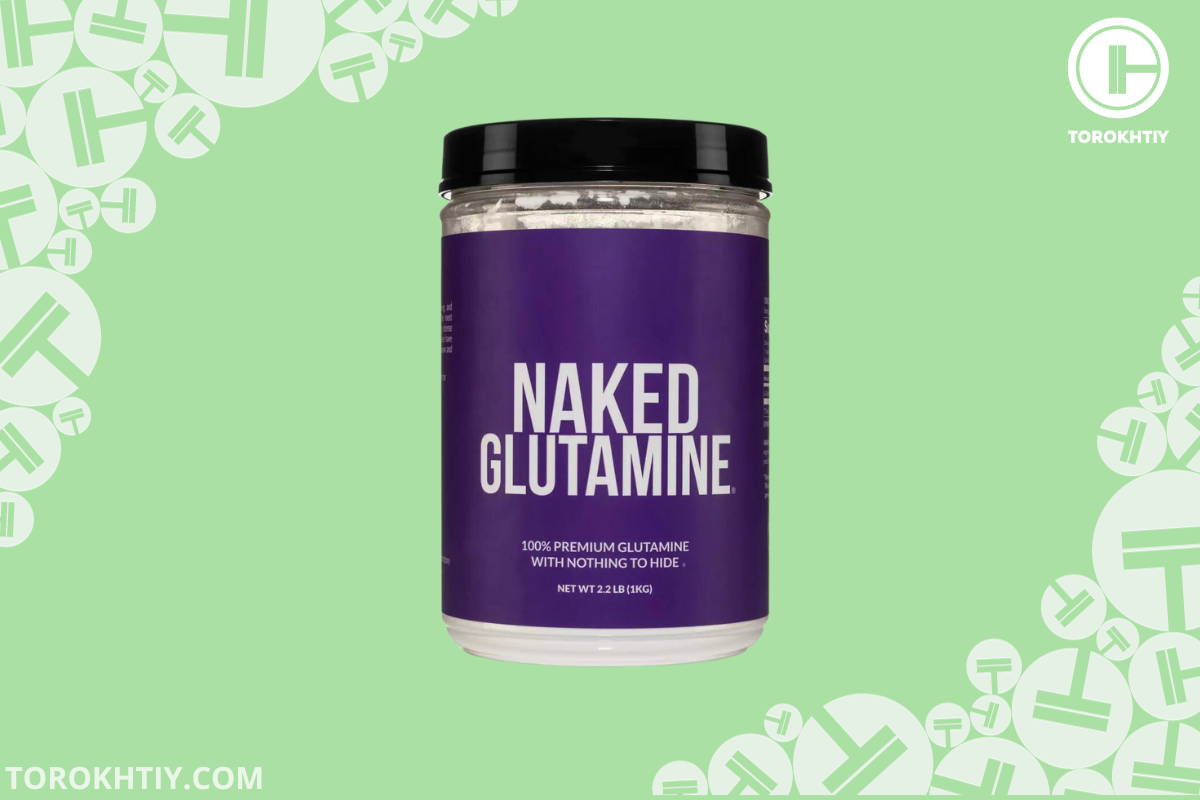 Flavor: Unflavored
Suitable for Vegans: Yes
Serving size: 1 scoop (5g)
Glutamine per serving: 5g
Other ingredients: No
Price Per Serving: ~0,25
Company Founded: 2014
Recommended by Athletes: Daniel Victor
Well, it gets easier from here! Our runner-up product from Naked fully lives up to the company's name: pure glutamine and nothing more.
Let's take a closer look at such a supplement. Considering that most of the products in this series will be similar to it in composition, we will be able to break down the main points to pay attention to.
The first thing we usually look at when choosing a product is the name and reputation of the company. Naked is a relatively young company (compared to some of the dinosaurs that started back in the last century) that has gained popularity by offering simple supplements that have "nothing to hide".
We like this approach. We're the kind of guys who don't like marketing nonsense, we want to understand exactly what a product is made of. Ok, it's not as creative as Transparent Labs, the formula doesn't synergize several substances and doesn't provide a rich selection of flavors. Only one ingredient: glutamine naturally fermented from plant sources. But it's simple, reliable and affordable, it works!
The next question is the dosage of the active ingredient. As with most of the products on our list, Naked offers 5g of glutamine per serving.
As we discuss below, a dosage of 5-20g per day is typical for glutamine. In most cases it is optimal to use moderate doses of about 5-10g per day, which is easy to achieve with this supplement. Simply mix one scoop with any beverage, such as a protein shake or pre-workout complex and it's done!
Next, you need to pay attention to the additional components of the supplement, is there anything undesirable there? As we said, definitely not in this case! It's just glutamine, no additives.
You will even find labels that the product is free of soy and gluten. This clarification may seem strange, because glutamine should not contain these substances by default. However, in many cases, products are manufactured in factories where different additives may cross paths on the same line, and small amounts of soy or gluten may still end up in the product. This presents zero problems for healthy people, but can cause problems for people with allergies or intolerances.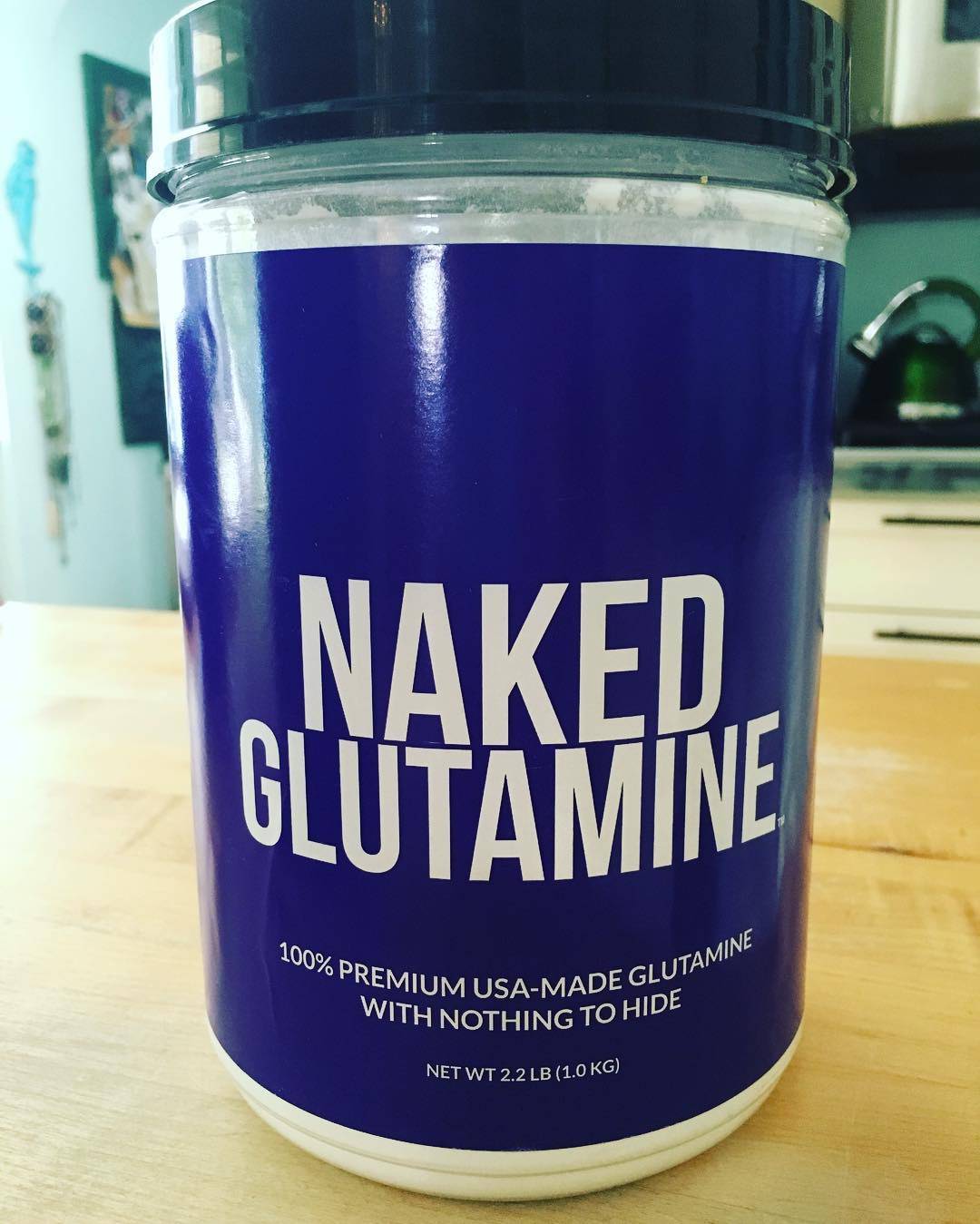 Another type of small contaminants that can lead to big trouble is heavy metal content. Unfortunately, many sports products have this problem. A reliable way to be sure of the purity of a product is through independent tests, which is what we see with the Naked products. If a company cares even about such nuances, it is a good sign that the product is pure.

Also note that the product is certified vegan, and for this category of consumers such a mark is valuable too.
That leaves one more factor to evaluate before making a buying decision: the price, or value for money. And in this case, thanks to a simple formula, we get a high quality product for an affordable price of about ~$0.25 per serving. A high quality product at a lower price point - excellent!
The downside? Minor. The only flavorless option might seem boring to some. And you need to buy a big 1kg can, which isn't always convenient.
As with most of the products on our list, Naked offers 5g of glutamine per serving, a dosage of 5-20g per day is typical for glutamine. In most cases it is optimal to use moderate doses of about 5-10g per day, which is easy to achieve with this supplement.
Nutrition Label Transparency
10
1kg can may be inconvenient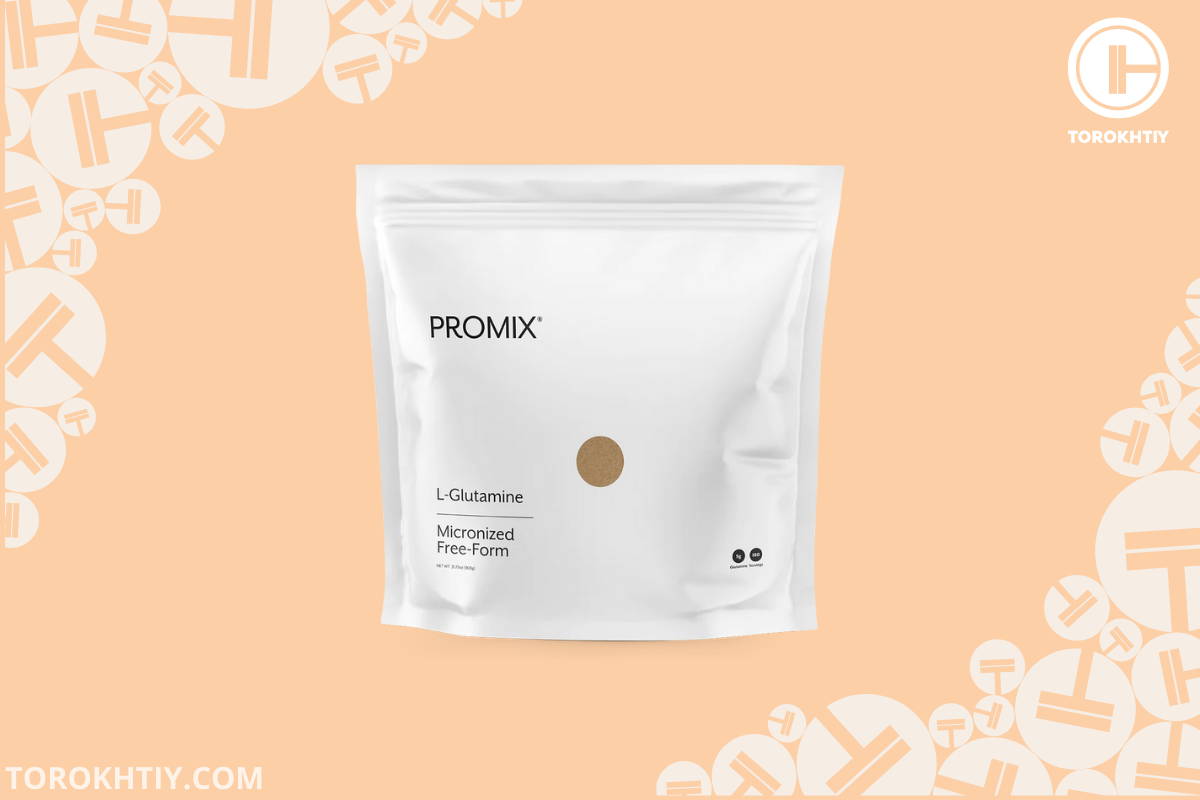 Promix is another one company from the "new age" of nutritional supplement manufacturers that has made a reputation on science-based simple formulas, clear labels, and great quality products. And all at a very affordable price. Glutamine under this brand is no exception.
The product looks very similar to its previous competitor: also a flavorless powder that contains only pure glutamine and nothing more, including artificial sweeteners or flavors. It is tested independently for heavy metal content and is sold at an affordable cost of about 0.24 per serving at an effective dose of 5g per serving.
The distinguishing feature of this product is that the powder is micronized. Is it useful?
It's hard to say. We are used to micronized creatine dissolving better and causing less intestinal discomfort than the regular form. However, creatine is a crystalline substance that doesn't dissolve well in water, and the extra grinding really does the job. But it's not clear how this works in regards to amino acids and does it actually provide any benefit, or is this more of a marketing issue?
No explanation or scientific data is provided by the company, so this question is left hanging in the air and takes away some points for label transparency. This is hardly a disadvantage though, so you can safely choose glutamine from Promix, if you have already worked with this brand, you know that the quality of their products is always top notch despite the affordable prices.
A flavorless powder that contains only pure glutamine and nothing more, including artificial sweeteners or flavors. It is tested independently for heavy metal content and is sold at an affordable cost of about 0.24 per serving at an effective dose of 5g per serving.
Nutrition Label Transparency
9
Third-party tested for heavy metal content
It is not clear whether there is any benefit from micronization
What is glutamine supplement?
Glutamine is a naturally occurring amino acid found in the body, particularly in the muscles and circulatory system. Glutamine is found in large amounts in most animal products such as meat, fish, and any dairy products including whey or casein protein.
It plays a variety of roles in the body and is used as a dietary supplement due to a number of potential benefits. For example, it is the preferred fuel source for enterocytes, the absorptive cells of the intestine, as well as lymphocytes, important cells of the immune system. It may act as an anti-inflammatory agent, improve immune function, and plays an important role in gut microbiota and immunity.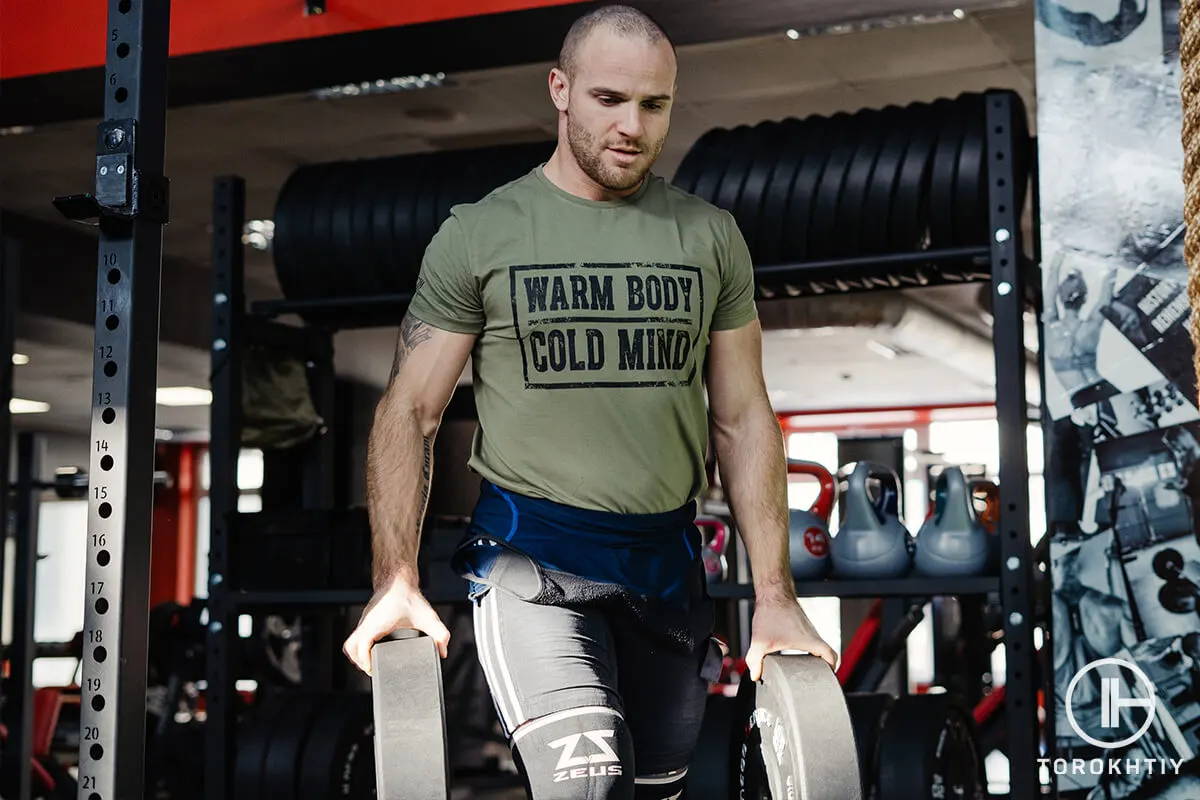 Benefits of glutamine supplementation
While some research suggests benefits, the scientific evidence is not always conclusive or consistent.
It's important to note that while there is some evidence suggesting these potential benefits, the effectiveness of glutamine supplementation can vary based on factors such as individual genetics, health status, and dosage. Additionally, a balanced and varied diet typically provides adequate amounts of glutamine for most people.
Here are some potential benefits of glutamine supplementation:
✅Exercise and muscle growth
Glutamine is often promoted as a supplement to aid in muscle recovery and growth. It is a key amino acid involved in protein synthesis and maintaining nitrogen balance in the body. Some studies suggest that supplementing with glutamine might help reduce muscle soreness and improve recovery after intense exercise.
But keep in mind that the research findings are contradictory.
On the one hand, glutamine is known to play a role in increasing muscle protein synthesis. Its sufficient intake also reduces leucine consumption during exercise, which also helps build muscle tissue.
Studies of glutamine supplements have failed to confirm their ability to influence muscle protein synthesis. This may be due to the fact that most healthy people who consume enough protein with their diet get enough of this amino acid.
Glutamine may reduce fatigue during prolonged endurance exercise. One study showed that glutamine supplementation in high-level endurance athletes reduced the accumulation of blood ammonia during prolonged exercise, which may reduce fatigue.
During times of physical or psychological stress, glutamine levels in the body can become depleted. Some research suggests that supplementing with glutamine might help mitigate the effects of stress and support recovery.
Potential benefits of glutamine include supporting the immune system during prolonged and heavy exercise, which reduces the risk of inflammation and colds. More research is also needed to elucidate its role in diets with significant calorie restriction, where it may prevent breakdown while a deficit causes catabolism and help maintain lean mass and reduce negative effects on immunity.
What's more, there is some evidence that glutamine supplementation may increase the rate of glycogen replenishment when consumed with carbohydrates. Additionally, glutamine promotes water absorption from the gut, potentially allowing it to be used as a rehydration aid. This is also to be tested in future studies.
Athletes suffering from the overtraining syndrome appear to maintain low plasma glutamine levels for months or years. Plasma glutamine level may be useful as an indicator of an overtrained state and supplements will be tested in future studies for reducing the risk of overtraining.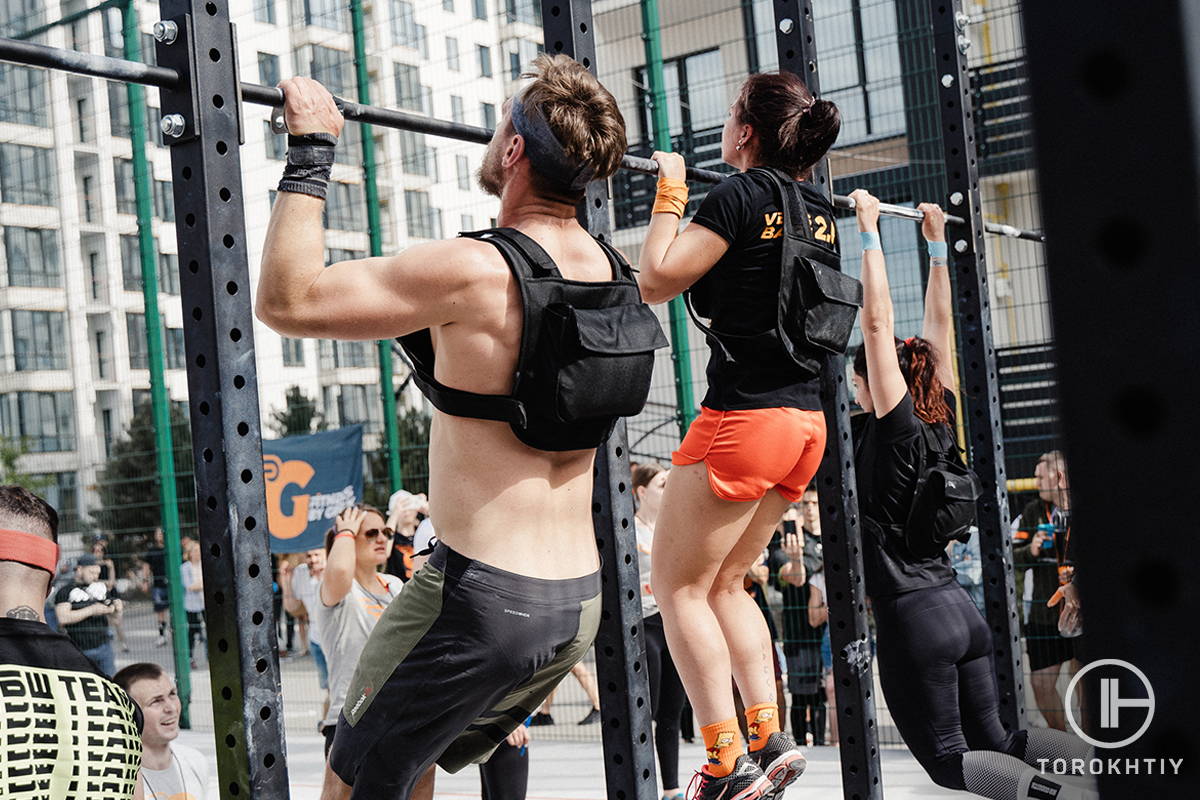 Glutamine is essential for the proper functioning of the immune system. Cells such as lymphocytes, neutrophils and macrophages use this amino acid as an energy source even more than glucose. In addition, glutamine is involved in other functions of the immune system, such as phagocytosis, production of cytokines by immune cells and antioxidant defense.
Some research indicates that glutamine supplementation might support the immune system, especially in individuals undergoing intense physical training or experiencing illness.
Studies have shown that glutamine levels in plasma and skeletal muscle are decreased during catabolic conditions such as sepsis, trauma, burns, surgery, and physical and endurance exercise. Similar mechanisms may play a role during periods of major physiologic stress.
This is thought to be due to an increased demand for glutamine from the immune system and other tissues such as the liver, kidneys, and intestines. Decreased glutamine concentrations in the body contribute to the immunosuppression that accompanies such situations.
Therefore, glutamine is used in several clinical applications in patients with trauma, burns, and following injuries, e.g. can help reduce infectious morbidity in surgical patients. Glutamine depletion may contribute to infections, weight loss, and muscle-wasting in such situations.
There are also potential effects in sports. For example, in endurance events lasting longer than 2 h, there is a decrease in serum glutamine levels. Both glutamine supplementation and increased dietary protein intake can mitigate this decrease in glutamine levels and potentially reduce the immune cell damage associated with prolonged aerobic exercise.
Today, gut health is getting a lot of attention. The reason is that it affects not only digestion and assimilation of food, but also the development of many diseases, such as cardiovascular disease, type 2 diabetes and diseases of the nervous system.
Much of the glutamine is consumed by the intestinal cells themselves and is used for energy and metabolism. Animals provided a glutamine-deficient diet developed increased gut permeability and decreased functioning of the mucosa.
Supplementation of glutamine is beneficial in patients with various intestinal diseases and can positively affect gut health by supporting the gut microbiome, gut mucosal wall integrity, and by modulating inflammatory responses.
Glutamine may affect the gut microbiota through a variety of mechanisms, including increasing the ratio of "good to bad" bacteria and increasing immunoglobulin production. Potential applications of glutamine on the gut microbiota include, but are not limited to, treating obesity, improving the gut microbiome, enhancing local immunity, and managing post-chemotherapy side effects and constipation.
Glutamine is involved in the healing process of wounds and injuries. It is used by the body to support cell growth and tissue repair. Some studies show that taking glutamine may help improve wound healing, especially in cases of severe burns or traumatic injuries. There is also the potential to use glutamine in the recovery of patients after surgery and chemotherapy.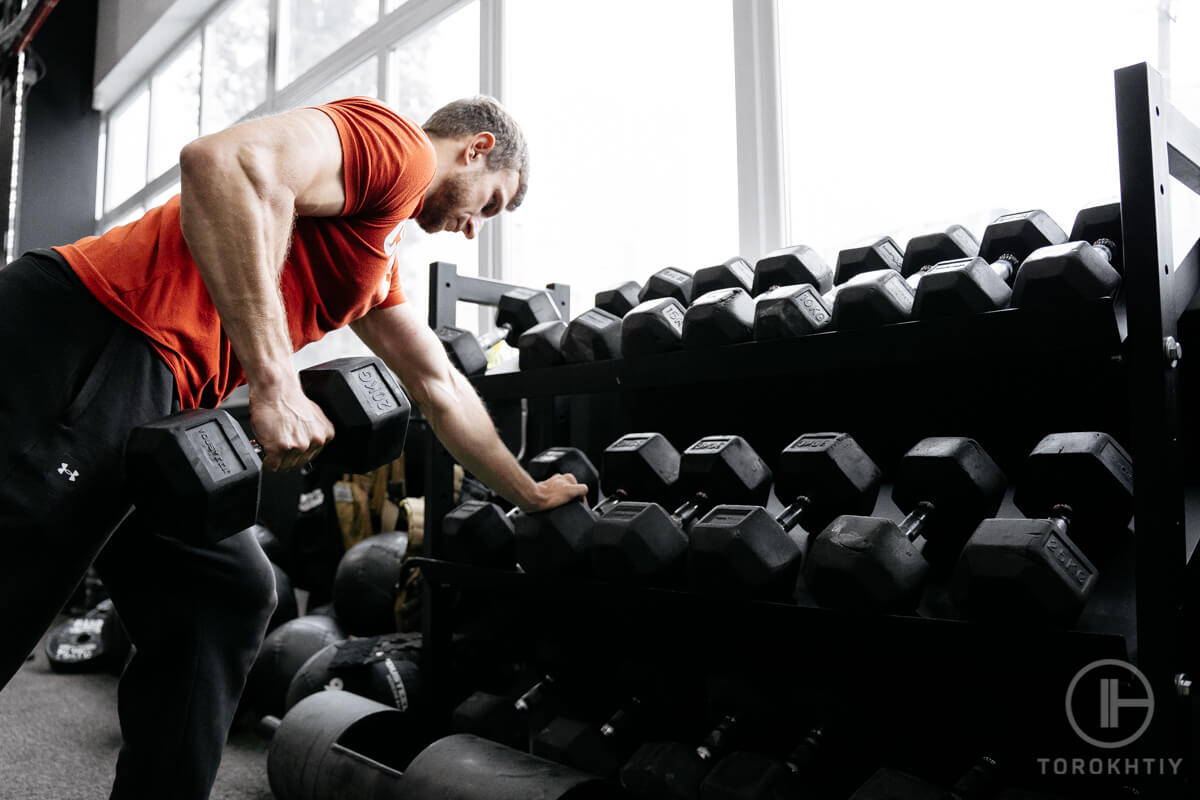 Who will benefit from glutamine supplementation?
Glutamine is definitely not a first choice supplement. For athletes and fitness enthusiasts, there are many much more effective supplements that have proven their benefits in studies (protein, creatine, pre-workout complexes, caffeine, etc.).
Also, if you're consuming enough protein with your diet, using protein supplements including BCAAs, you probably won't notice a significant benefit from glutamine supplementation.
Athletes can potentially benefit from glutamine supplementation during periods of intense and prolonged training, especially during calorie deficit, emotional stress, and when prone to immune decline and colds. In these situations you should also first focus on a balanced diet and plenty of rest, then on more effective supplements, and as a cherry on the cake you can try glutamine.
Glutamine can also be used as a supplement for certain medical conditions such as bowel disease, recovery from surgery, burns or chemotherapy. In such cases you need to consult with a healthcare professional before starting and choose together the best L-glutamine for gut health or recovery. They can help you determine whether glutamine supplementation is appropriate for your specific needs and situation.
What is the effective dose of glutamine?
It is difficult to answer this question accurately because the optimal dosage has not been established. The difficulty is that most of the effects of glutamine are qualitative rather than quantitative. For example, improved gut health or improved wound healing is difficult to measure, it just happens or doesn't happen.
Of course, studies are testing different dosages, but that doesn't provide definitive answers yet. The minimum daily dose generally starts at 5g, and this is more of an empirical approach as a sufficiently noticeable dose for the expected effects.
As a general rule, glutamine has no side effects. Even doses of 50-60 g per day taken over several weeks are well tolerated. However, it is often not recommended to consume more than 20 g per day (in addition to diet) because of the risk of increasing plasma ammonia levels above the acceptable safety limit.
So a dosage of 5-20g per day is typical, but dosages over 15-20g per day are worth discussing with your health provider, especially if you have any medical conditions and are taking any medications.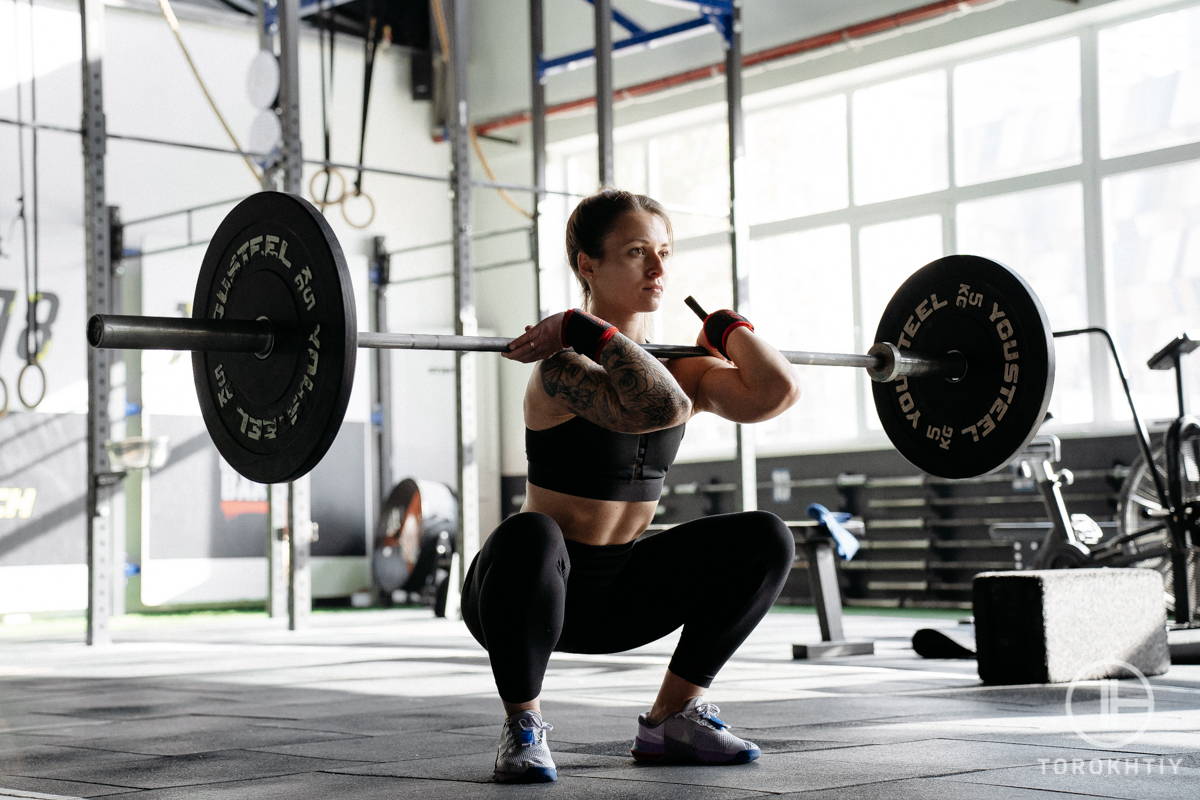 How to find the best glutamine supplement?
In this article, we have discussed different aspects of choosing glutamine supplements with examples of the top 10 products. Let's summarize the information on how to choose the best L-glutamine powder for your goals.
It may not be the most reliable criterion for selection, but brand reputation matters. Top brands care about the quality of their products, smart formulas, third-party testing, user support (e.g. subscription discounts or the ability to return a product).
Information about how long a company has been on the market, user reviews, expert opinions, famous athletes who work with it helps to choose a manufacturer that can guarantee the quality of its products.
2. Nutrition Label Transparency
Arguably the most important aspect of choosing the best nutritional supplement of any type.
Nutrition label transparency involves not only knowing the doses of each ingredient found in the supplement, but whether or not there are any unnecessary filler ingredients as well.
The typical dosage of glutamine is 5-20 g per day depending on the needs of the athlete. Most of the supplements on our list have a 5g dosage, however with capsules you get doses of 0.5-1g, which can be inconvenient to use or significantly increase the cost if you need significant doses of glutamine. However, in some cases capsules are more convenient and you will have to make this compromise.
Most of the supplements on our list contain no other ingredients, so there's no need to worry about artificial ingredients or unnecessary fillers. However, there are nuances that can make a big difference.
For example, for allergy sufferers, it is worth making sure that the label indicates the absence of significant allergens (soy, gluten, etc.), even if they may enter the product in small quantities during the manufacturing process.
Vegans should pay attention to the vegan-friendly labeling because glutamine can be derived from both plant and animal sources.
Also pay attention to third-party tests and manufacturing standards, such as GMP certification. This does not always add much value to the product, but it does reduce the risk that the supplement will contain any banned substances or contaminants.
You also don't want to overreact to marketing. Statements such as organic L-glutamine powder or GMO-free do not add value to the product.
You should also avoid products with strange medical formulations. For example, if a company offers its L-glutamine powder for leaky gut treatment, it is a red flag. Only a doctor can recommend treatment. The company may report that there is evidence that glutamine may improve gut health, nothing more.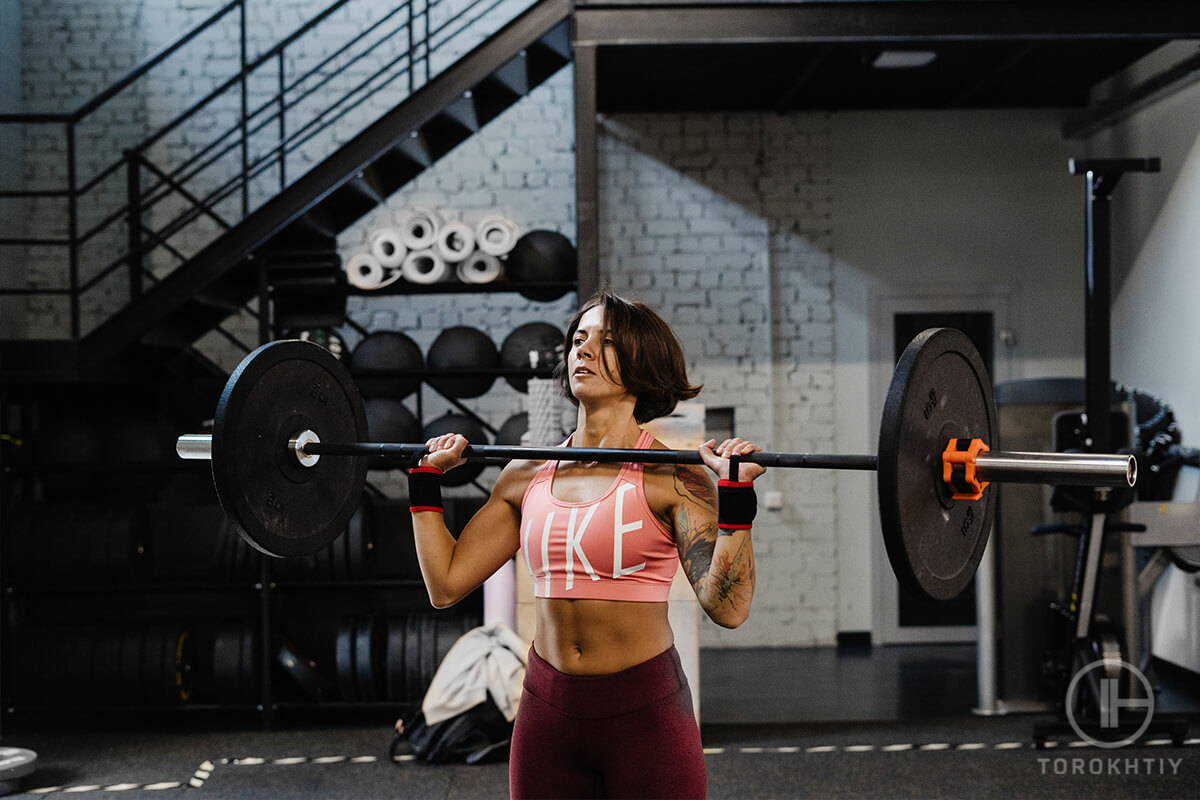 3. Choose the Suitable Form
Glutamine comes in two main forms: powder and capsules. In terms of effectiveness, the same dose of glutamine (e.g. 5g) will work the same regardless of the form. Therefore, there's no such thing as the best form of glutamine, the choice is primarily a matter of convenience.
There is no right choice here, some people prefer to add powder to their favorite drink, while others find it easier to drink a few capsules. On the other hand, if the number of capsules for the required dose is a dozen, it is worth considering whether it will be really convenient and reasonable in terms of money.
Another aspect related to capsules concerns vegans, they are not suitable for capsules with gelatin, only plant-based capsules.
In general, glutamine powder vs capsules is about convenience and cost.
4. Solo product or smart mix
Each approach has pros and cons.
If you're looking to add glutamine to your supplement kit, the pure form is the most direct answer to your request. You don't get anything extra, including not paying for it. You can test how this supplement affects your well-being and performance, if nothing else in your diet changes it will be easier.
However, there are benefits to a smart mix. For example, in our top pick from Transparent Labs, the mix includes glutamine, BCAA and coconut water, which may act synergistically and can have a more significant effect than all of these substances individually. Whether it's worth the extra spend is up to you to decide.
With many of the supplements featuring a wide range of flavors, glutamine supplements are often flavorless. This makes it convenient to add to any of your drinks, whether it's a pre-workout complex, a protein shake, a glass of juice, or just water.
If you're looking for a product with a distinct flavor, you'll have to turn to complex supplements that include glutamine in sufficient dosage.
L-glutamine supplement reviews can help with flavor selection. Of course, this is a subjective thing, but it's all a good starting point to know what to expect from the flavor of the product.
Don't assume that a higher price tag automatically means a superior product. On our list you will find high quality products that are very reasonably priced at between $0,17-0,25 per serving. More money will have to be paid for capsules, as well as for complex products that contain other components (BCAAs, hydration agents, etc.).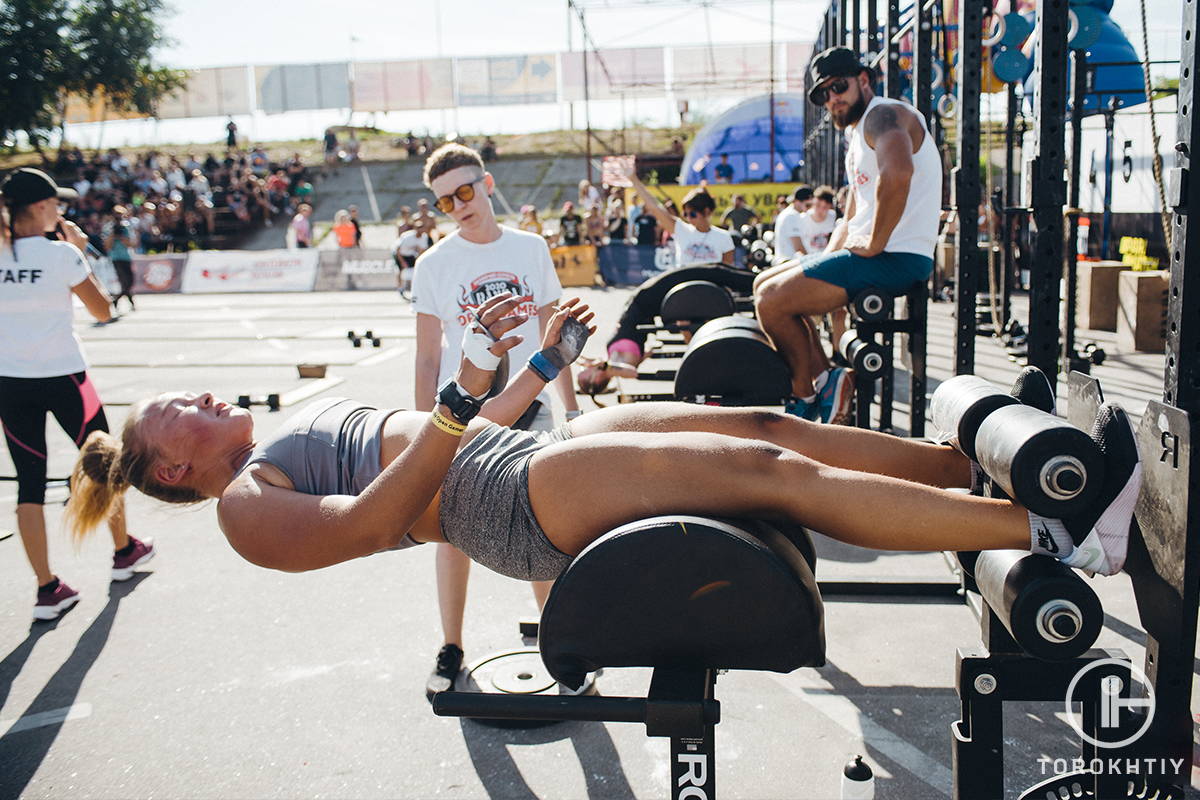 Which is better, L-glutamine or glutamine?
There is no difference because in the context of supplements it is the same substance. L-glutamine is the full name specifying the chemical structure, while "glutamine" is a shortened version. In both cases supplements use L-glutamine.
Is it safe to take glutamine everyday?
L-glutamine supplementation is generally considered safe for most people when taken within recommended doses. Typical dosages for L-glutamine supplements range from around 5 to 20 grams per day. Consult your health provider if you have any doubts.
Is glutamine better in pill or powder?
There is no difference regarding the effects of glutamine, both forms utilize the same substance. The main differences relate to ease of use, and there are fans of both tablets and powder. In addition, capsules with gelatin are not suitable for vegans. So you can choose what suits you best and is affordable.
In conclusion, we have researched the 10 best glutamine products to learn how to choose the product that is right for your goals. While this supplement is not a priority, it can induce positive effects from fueling muscle growth to boosting immune defenses and healing the gut.
Our top pick for a low caffeine pre workout is Transparent Labs BCAA Glutamine, the only combo supplement in our ranking with an effective dose of glutamine, BCAAs and Coconut water powder that synergize together. For those not looking for the BCAA glutamine supplements but for a pure glutamine, we have offered many great products at affordable prices, such as Naked Nutrition Glutamine Powder.
Do you have a favorite glutamine supplement? Have you tried any of the products on our list? Let us know your thoughts in the comments below!
Snoke, C; Boles, K; Daniels, J; Holum, A; and McKenzie, J (2021) "EFFECTS OF ACUTE L-CARNITINE SUPPLEMENTATION DURING LOW-INTENSITY TREADMILL EXERCISE," International Journal of Exercise Science: Conference Proceedings: Vol. 8: Iss. 9, Article 15. https://digitalcommons.wku.edu/ijesab/vol8/iss9/15/
Jeff S Volek, "L-Carnitine L-tartrate supplementation favorably affects markers of recovery from exercise stress" (NCBI, 2002 Feb) https://pubmed.ncbi.nlm.nih.gov/11788381/
Tart Cherry Supplementation and Recovery From Strenuous Exercise (Journals, 13 Jan 2021) https://journals.humankinetics.com/view/journals/ijsnem/31/2/article-p154.xml?content=contributor-notes
Eric T Trexler, "International society of sports nutrition position stand: Beta-Alanine" (NCBI, 2015 Jul 15) https://pubmed.ncbi.nlm.nih.gov/26175657/
Amirhossein Ramezani Ahmadi, "The effect of glutamine supplementation on athletic performance, body composition, and immune function" (ScienceDirect, June 2019) https://www.sciencedirect.com/science/article/abs/pii/S0261561418301730
Richard B Kreider, "International Society of Sports Nutrition position stand" (NCBI, 2017 Jun 13) https://pubmed.ncbi.nlm.nih.gov/28615996/
Jen-Yu Ho, "l-Carnitine l-tartrate supplementation favorably affects biochemical markers" (NCBI, 2010 Aug) https://pubmed.ncbi.nlm.nih.gov/20045157/
Daniel McDonough, "ORAL CREATINE HYDROCHLORIDE SUPPLEMENTATION" (Boisestate, December 2017) https://scholarworks.boisestate.edu/cgi/viewcontent.cgi?article=2454&context=td
Tom Clifford "The Potential Benefits of Red Beetroot Supplementation in Health and Disease" Nutrients. 2015 Apr; 7(4): 2801–2822
Dale R "Hyperhydrating with glycerol: Implications for athletic perfomance" Journal of the American dietetic association, February 1999
"The Power of Pomegranate" NewsCenter
Eric T Trexler "International society of sports nutrition position stand: Beta-Alanine" J Int Soc Sports Nutr. 2015 Jul 15;12:30.
Richard B Kreider "International Society of Sports Nutrition position stand: safety and efficacy of creatine supplementation in exercise, sport, and medicine" J Int Soc Sports Nutr. 2017 Jun 13;14:18
MAGI Euregio, Bolzano "Dietary supplements for improving nitric-oxide synthesis" J Prev Med Hyg. 2022 Jun; 63(2 Suppl 3): E239–E245
Gene Bruno "Nitric Oxide Boosters" Smart Supplementation 2009
Joaquín Pérez-Guisado "Citrulline malate enhances athletic anaerobic performance and relieves muscle soreness" J Strength Cond Res. 2010 May;24(5):1215-22
Stephen J Bailey "Acute L-arginine supplementation reduces the O2 cost of moderate-intensity exercise and enhances high-intensity exercise tolerance" J Appl Physiol (1985). 2010 Nov;109(5):1394-403
"3 supplements that may harm your heart" Harvard Health Publishing. January 1, 2021
With over 20 years in Olympic Weightlifting, our team does its best to provide the audience with ultimate support and meet the needs and requirements of advanced athletes and professional lifters, as well as people who strive to open new opportunities and develop their physical capabilities with us.
All products we select are primarily approved and tested by the Olympic Weightlifting Champion Oleksii Torokhtiy. Under his guidance, we provide honest and reasonable assessments of the products we review by checking their characteristics, packaging, design, comfort and durability features, and general product rating. We select products from only high-quality and trusted sports brands, thus vouching for their quality.
The product testing process is described in more detail here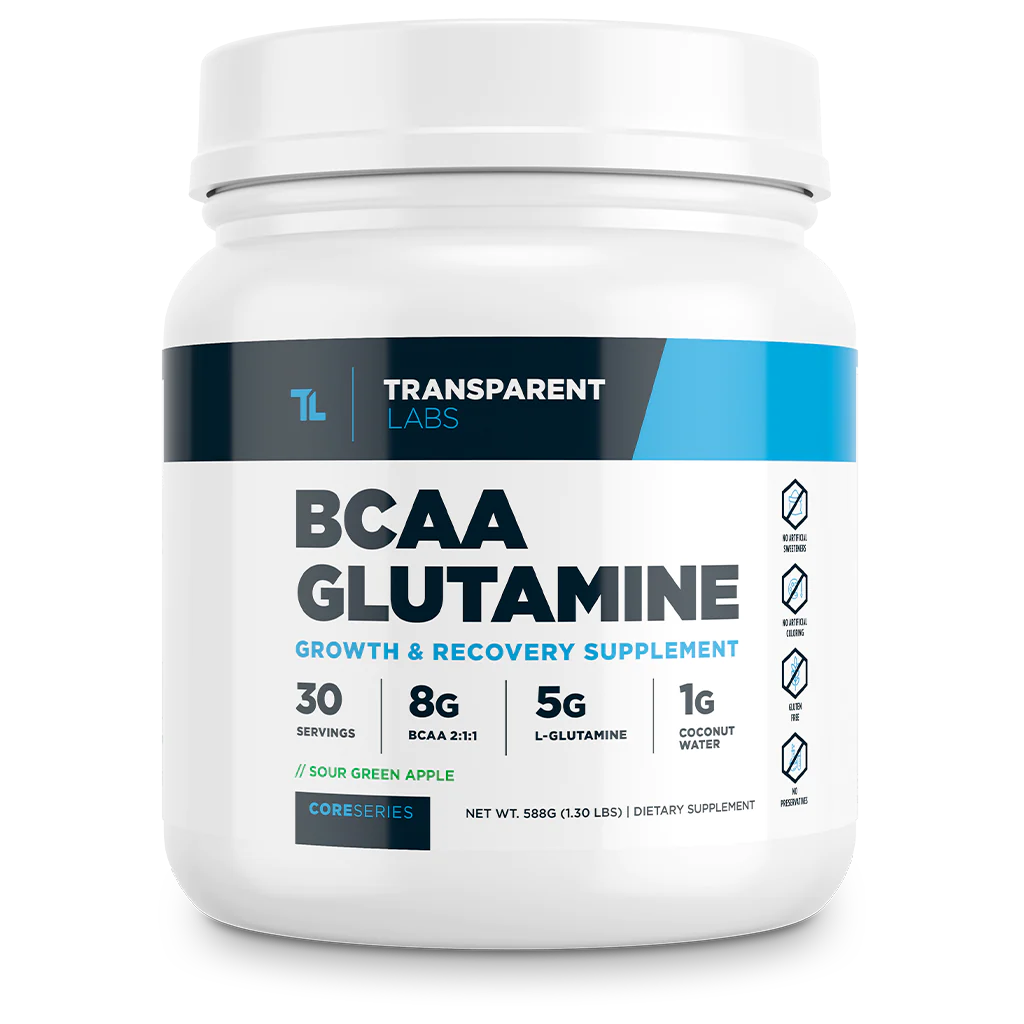 Experience: 7 years
Specializing in: Weight management, Fitness / Sports nutrition
Oleksandr is a professional fitness nutritionist, certified by FPA (Fitness Professional Association). Oleksandr adheres to the principles of evidence-based dietetics and instills in his clients a healthy relationship with food - without strict prohibitions on favorite foods and regular disruptions. His main task – not only get a result for you, but also maintain it for many years, enjoying tasty and delicious food.
If you have any questions/suggestions/any other inquiry, you can reach out to us via email - reviews@torokhtiy.com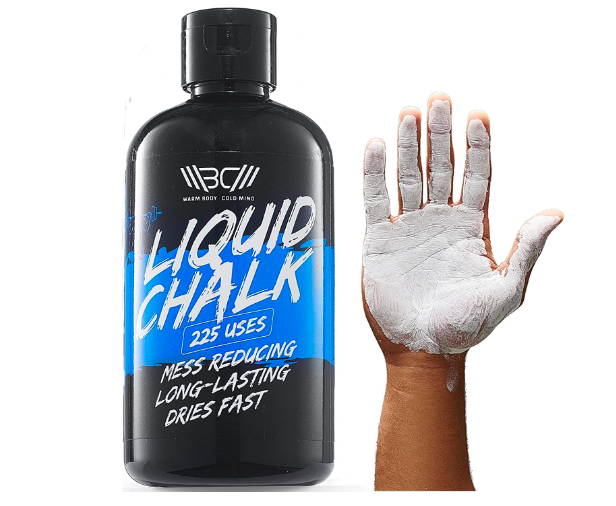 This article was written by our qualified author and proofread by an expert with proven experience. When writing the article we've used our expertise and data from authoritative, scientific, and evidence-based sources. The list of references is provided at the end of the article.
Our team of authors and experts includes professional athletes (Olympians, winners of European and World titles), PhDs in Sports Science, certified coaches, sports nutritionists, CSCSs, physiotherapists, and others. Read more about the team here, and more about how we test here.