If there's one supplement that can boost your explosive power output for your workouts, it's creatine. Getting creatine supplements is the best investment you can make. But what if you're on a tight budget? Well, don't worry as you're about to find out the 5 best cheap creatine supplements to boost your performance!
Let's go!
In a hurry and can't keep reading? How about you check out the Promix Creatine Micronized.
Promix Creatine is a cost-effective and high-quality supplement, offering 5g of pure creatine per scoop without any additional ingredients. It undergoes third-party testing, ensuring its safety and purity, and has a flavorless and smooth texture for easy consumption.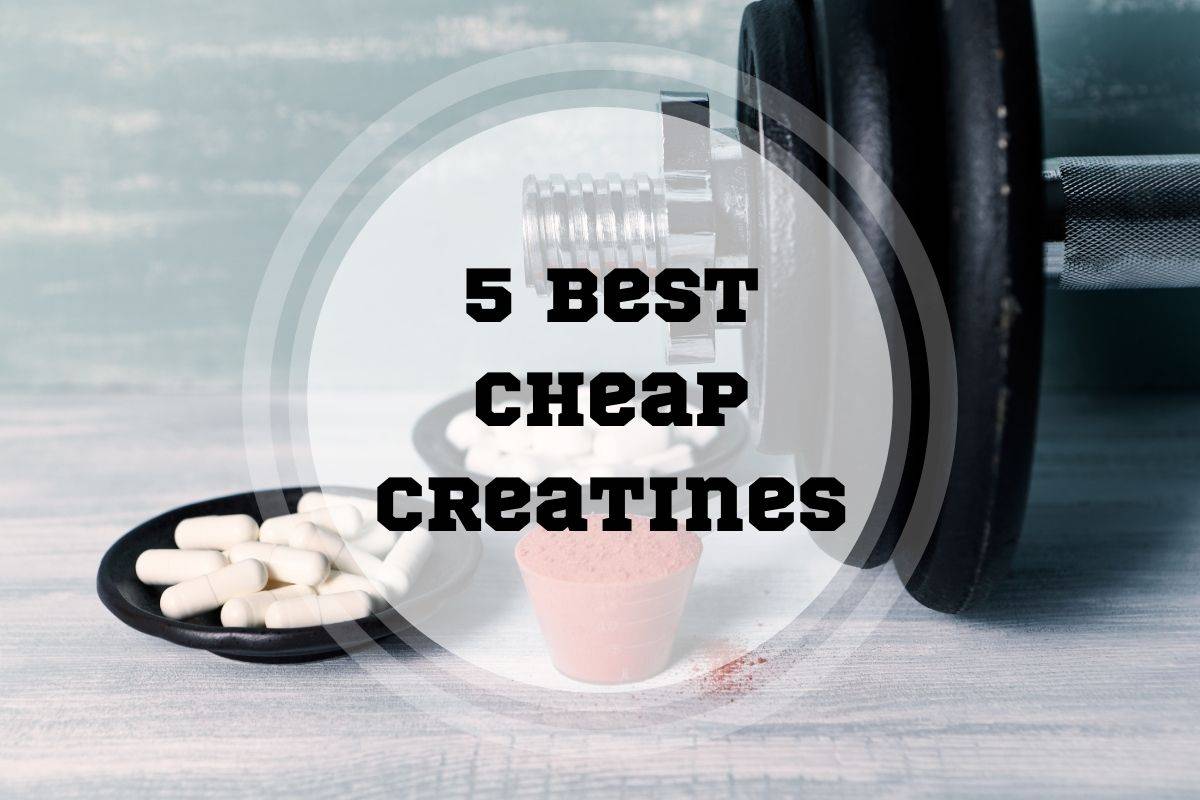 Top 5 Best Cheap Creatines Reviewed
*We evaluate such characteristics as creatine type, additional ingredients, third-party safety tests and doping control.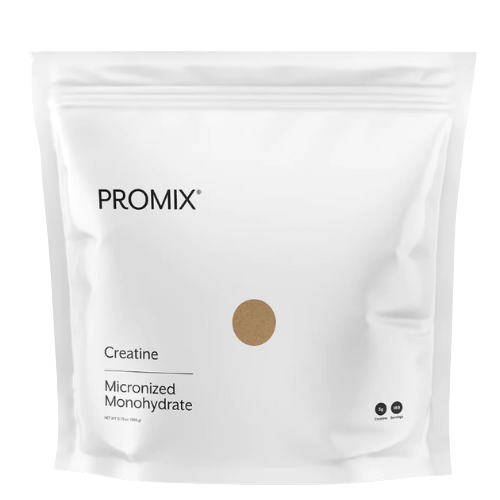 Form: Powder
Servings per Container: 180
Type: Creatine Monohydrate
Suitable for Vegans: Not Specified
Other Ingredients: None
Price per Serving (5g): $0.3
Company Founded: 2011
Recommended by Athletes: Bennett Jackson
Promix Creatine is our top pick because it's the best bang for buck creatine supplement out there. A single scoop contains 5g of pure creatine and no other ingredient so you know you're getting exactly what you paid for. Its Micronized Creatine Monohydrate comes with a flavorless and smooth texture.
It has been tested by 3rd party laboratories and has no harmful ingredients or processing aids. For example, we don't expect creatine to contain soy or gluten, but it does happen in factories that process several products in parallel. Even small amounts of such substances can be a problem for people with allergies.
These especially include substances that are harmful for everyone, such as heavy metals. But if the manufacturer has independent testing for impurities, this is an additional guarantee of safety.
Being micronized allows the Promix Creatine powder to blend easily with the liquid of your choice. This also makes it easy to digest, with little to no bloating.
If you're looking for a creatine supplement that gives you no untested ingredients, this is the one to go for. Being the best budget creatine, you cannot go wrong with Promix Creatine!
Tip to save more: The dosage can be easily adjusted by reducing the quantity while achieving sufficiency. It's worth noting that the 5g and 2.5g dosages are effective in studies. A higher dose will help large athletes with large muscle mass, as well as vegetarians who consume little creatine with their diet. For others, 2.5 to 3 grams per day is enough to saturate the muscles with creatine. It means that 180 servings per container will last a long time.
Promix Creatine is a budget-friendly and trustworthy micronized supplement, offering safety through independent testing and easy digestion for optimal performance.
Nutritional Label Transparency:
9.5
Free of allergens and gluten
Being flavorless may be an issue for some users

Not certified vegan (although it probably fits a vegan lifestyle)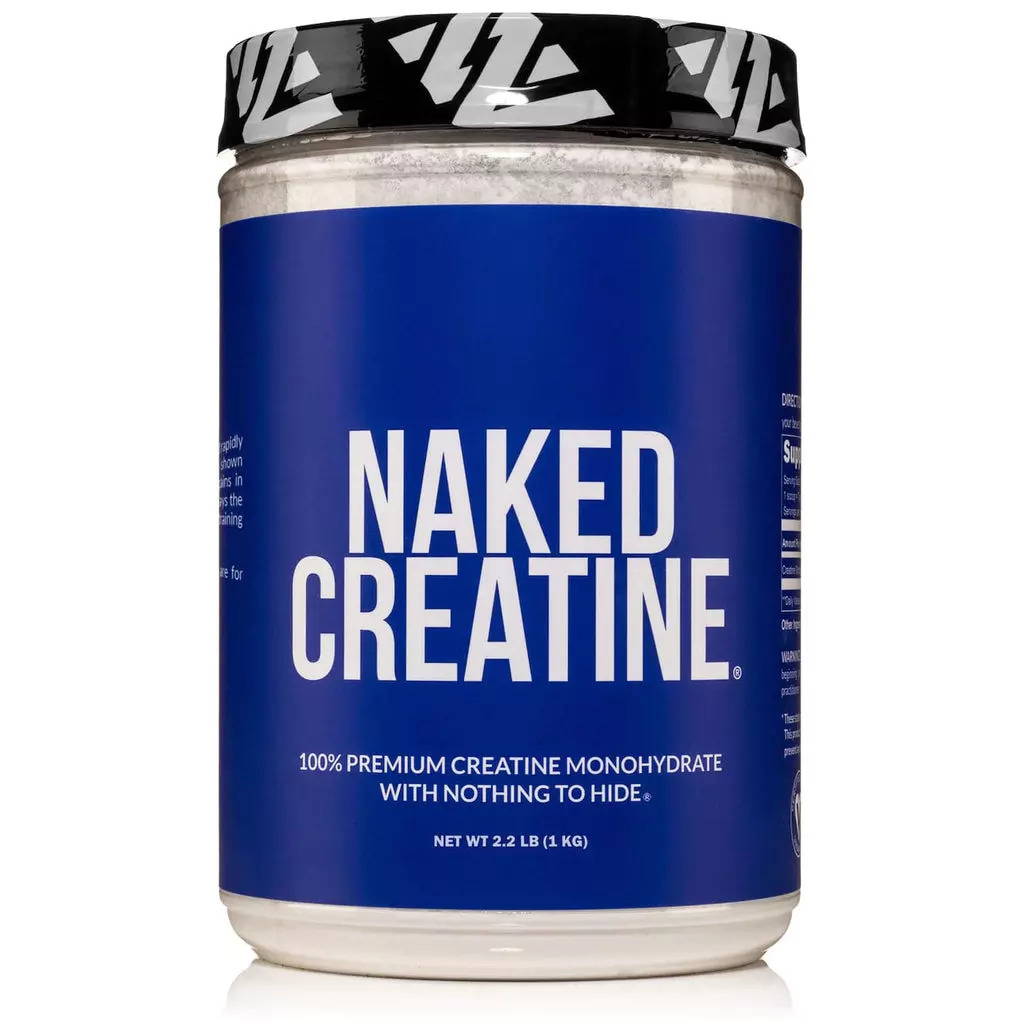 Form: Powder
Servings per Container: 200
Type: Monohydrate
Suitable for Vegans: Yes
Other Ingredients: None
Price per Serving (5g): $0.3
Company Founded: 2014
Recommended by Athletes: Kaitlyn Vadenais
How many of us are tired of supplements where the nutrition label contains 500 ingredients? Naked Nutrition claims to be the purest of its kind, selling simple and straightforward products that just works.
Naked Nutrition Creatine is nothing more than Creatine Monohydrate. According to the product label, Naked Nutrition's formula has been heavily tested. No extra ingredients means you don't have to worry about anything artificial or extra going into your body.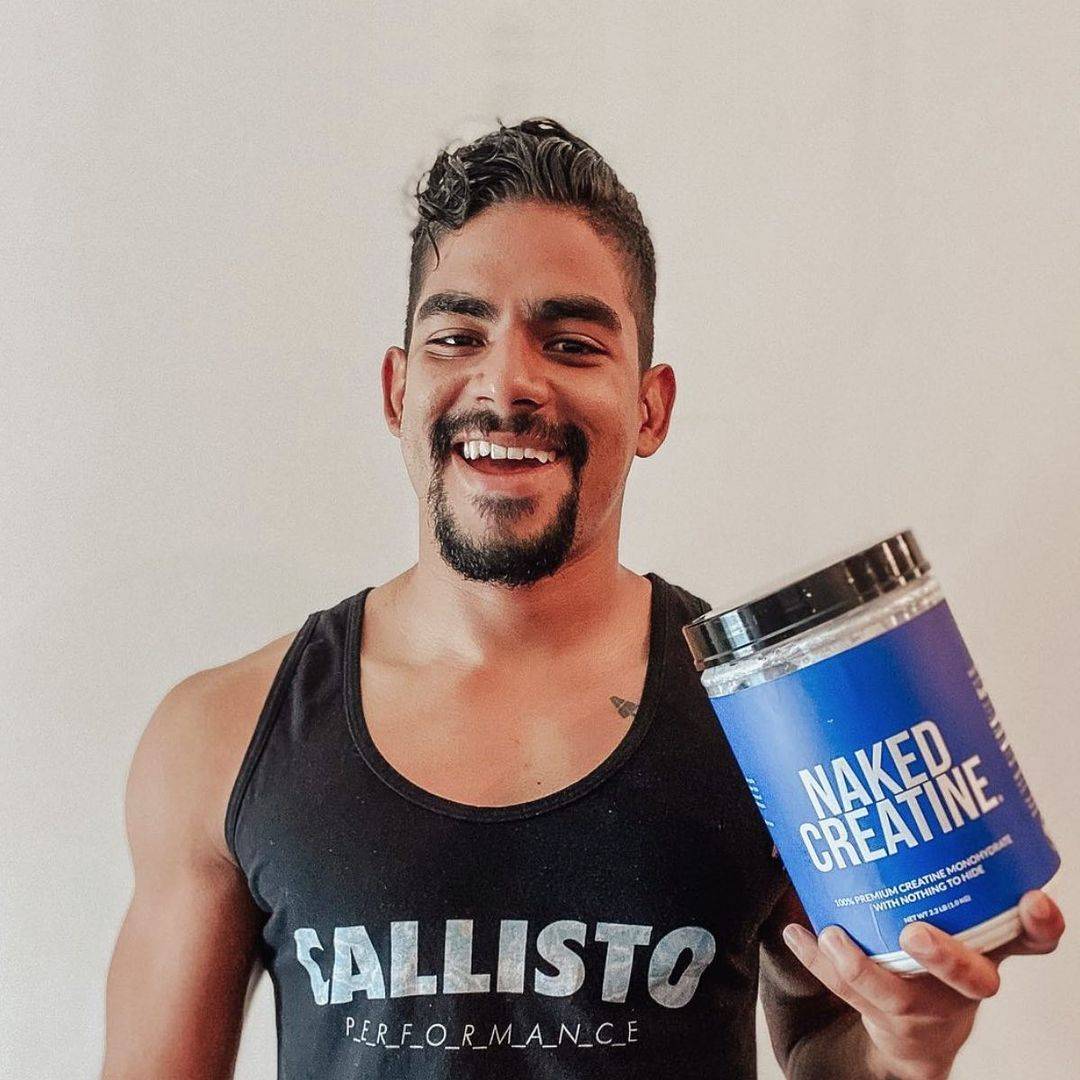 The creatine powder is simple to mix and dissolve. There's no chalky aftertaste to put you off, as with some other powdered creatine supplements. Naked Nutrition Creatine has no added flavors as well. It's ideal to combine it with 14 -16 ounces of water, or juice (such as Cranberry) or a pre-workout.
Naked Nutrition provides high-quality products at a premium price. You will not be given any fillers and will be aware of what you are putting into your body. The serving size is 5 grams, and there are 200 servings in each container. When you consider the sheer quantity, the pricing isn't too bad. All this makes Naked Creatine Monohydrate our second best affordable creatine.
Naked Nutrition Creatine is a pure and simple supplement, containing only Creatine Monohydrate and undergoing thorough testing, making it an ideal choice for those looking for a straightforward and affordable creatine option.
Nutritional Label Transparency:
9.5
Pure and clean ingredients

Transparent and tested formula

High-quality and quantity
The included scoop does not measure 5 grams accurately

May cause stomach discomfort for some people
Form: Powder
Servings per Container: 120
Type: Monohydrate
Suitable for Vegans: Yes
Other Ingredients: None
Price per Serving (5g): $0.33
Company Founded: 1968
Recommended by Athletes: Kim Hildreth, Nicholas Petit-Frere
Still looking for the cheapest creatine? NOW® Creatine Powder offers 100% pure creatine that's free of any additives or extra ingredients.
NOW® Creatine Powder has been micronized, which means the particle size has been reduced mechanically. This improves solubility and facilitates mixing with various liquids. It can be taken with water, grape juice, simple carbs, or added to post-workout drinks, giving it a wide range of applications.
As a vegan product, it caters to a wider range of dietary preferences. Its ability to increase lean muscle mass and improve performance in high-intensity exercise makes it a valuable supplement for both athletes and fitness enthusiasts.
NOW® Creatine Powder is an affordable and pure supplement, free of additives, micronized for improved solubility, and suitable for vegans, providing an effective option to enhance muscle mass and exercise performance.
Nutritional Label Transparency:
9.5
High-grade and 100% pure Creatine

Micronized for improved solubility

Can be taken with various liquids
Takes a lot of shaking and mixing to dissolve in plain water

Doesn't come with a scoop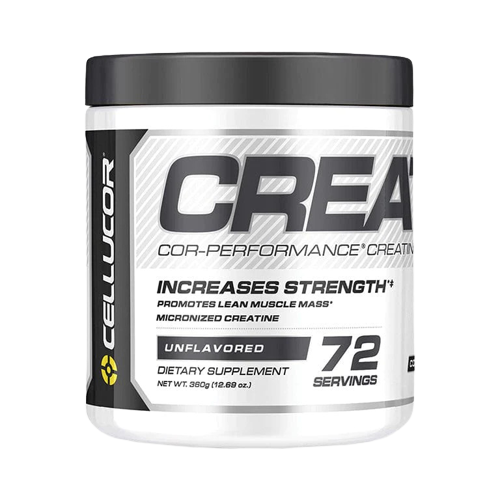 Form: Powder
Servings per Container: 72
Type: Monohydrate
Suitable for Vegans: Not Specified
Other Ingredients: None
Price per Serving (5g): $0.42
Company Founded: 2003
Recommended by Athletes: Janet Layug, Sadik Hadzovic
Cor-Performance is the flagship creatine product of Cellucor. Cellucor COR-Performance offers 5 grams of creatine monohydrate per scoop. This creatine intake is suitable for people who want explosive power during their workouts and to grow lean muscle mass.
This creatine's supplement's components are amazing because it contains 100% creatine monohydrate, and no other ingredient. It is a quality micronized product that the body can easily assimilate, without any bloating.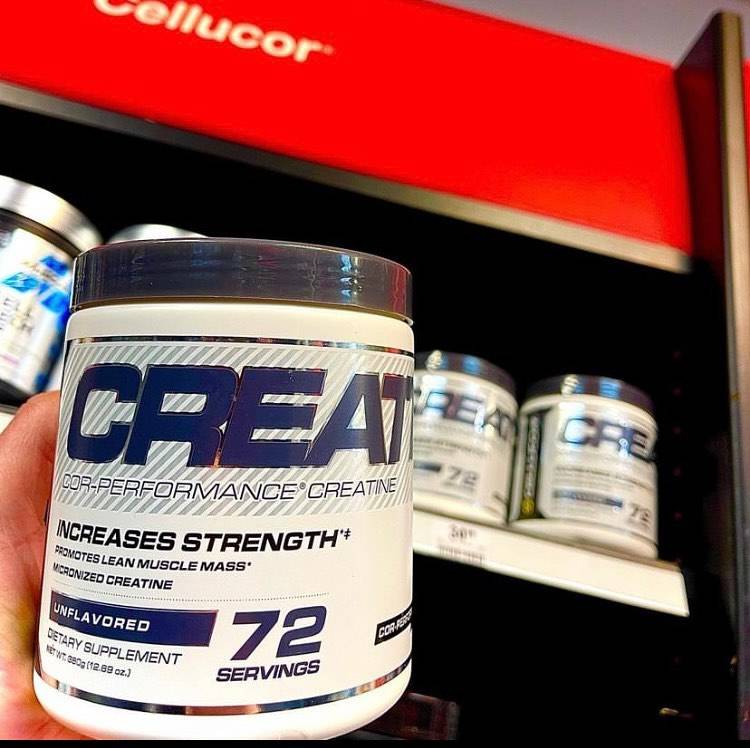 It is flavorless, so you can add it to any smoothie or drink for a refreshingly powerful boost to your workouts. Because it's micronized, it can mix easily with any drink of your choice.
Furthermore, Cellucor backs up its products with a 30-day, money-back guarantee, ensuring client confidence and peace of mind.
Cellucor COR-Performance is a high-quality creatine supplement, providing 5 grams of pure micronized creatine monohydrate per scoop for enhanced power and muscle growth, with a flavorless formula and a 30-day money-back guarantee.
Nutritional Label Transparency:
9.5
Flavorless means you can add it to any drink of your choice

Micronized for improved solubility
Leaves a chalky aftertaste if dissolved in plain water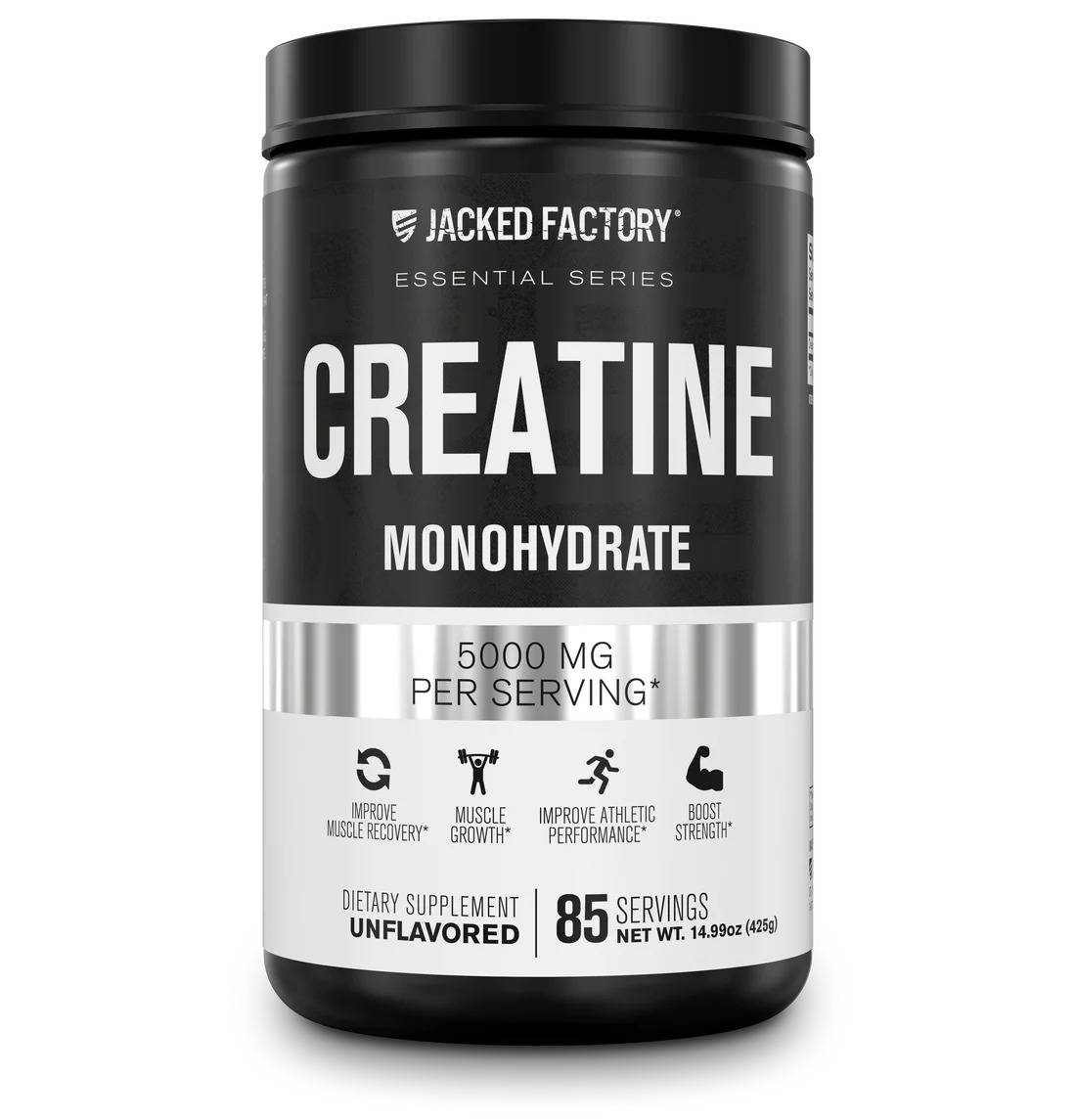 Form: Powder
Servings per Container: 85
Type: Monohydrate
Suitable for Vegans: Yes
Other Ingredients: None
Price per Serving (5g): $0.4
Company Founded: 2015
Recommended by Athletes: Chloe Blakeburn, Maddy Barry
Here's another recommendation for cheap creatine monohydrate. The product ensures maximum creatine content per serving by focusing entirely on pure creatine. The 5g dosage offers optimal results independent of diet, including vegan or vegetarian diets.
Jacked Factory Creatine supplement offers a single Unflavored option. This lack of flavoring allows for versatility in consumption, as it can be easily mixed with various beverages.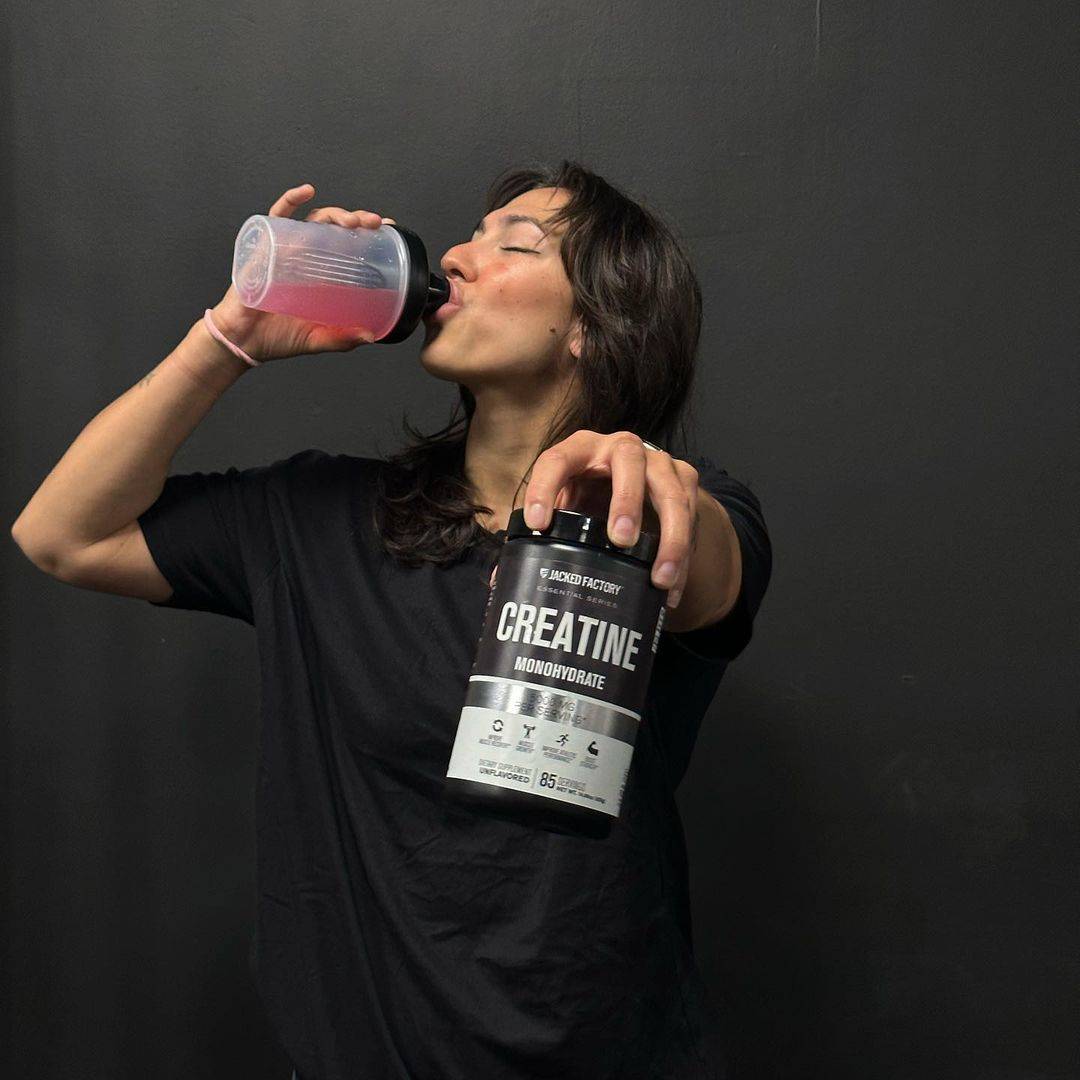 To prepare a serving, mix one scoop of the supplement with 8 to 10 ounces of water. This recommended water-to-scoop ratio ensures optimal dissolution and a pleasant drinking experience.
Jacked Factory Creatine is one of the best supplements on the market, and the large serving size, affordable price, and high purity, all combine to make it an excellent pick. It's a simple supplement with enough servings to last 2-6 months, depending on its use. This value is the selling point, as you get twice as many servings at the same price.
Jacked Factory Creatine is a highly pure and affordable supplement, providing 5g of unflavored creatine monohydrate per serving, making it a versatile and cost-effective option for long-term use.
Nutritional Label Transparency:
9.5
Mixes perfectly with many liquids

100% pure with no fillers
The tub's mouth is too small, making it difficult to scoop out the creatine

Can leave a lot of residue if not mixed vigorously
Is It Worth Spending Money On Creatine?
Yes, for many people, investing money on creatine is worthwhile. Creatine is one of the most thoroughly researched and useful supplements for improving sports performance and promoting muscular growth.
It has been demonstrated to increase muscular mass, strength, and power in a variety of demographics, including athletes, bodybuilders, and recreational fitness enthusiasts. Furthermore, creatine supplementation may boost exercise capacity, minimize fatigue, and speed up recovery time between workouts.
Creatine is quite inexpensive in comparison to many other supplements, making it accessible to a wide spectrum of people. Its affordability is further boosted by the fact that just a modest amount of creatine is required to benefit from its effects, approximately 3-5 grams per day.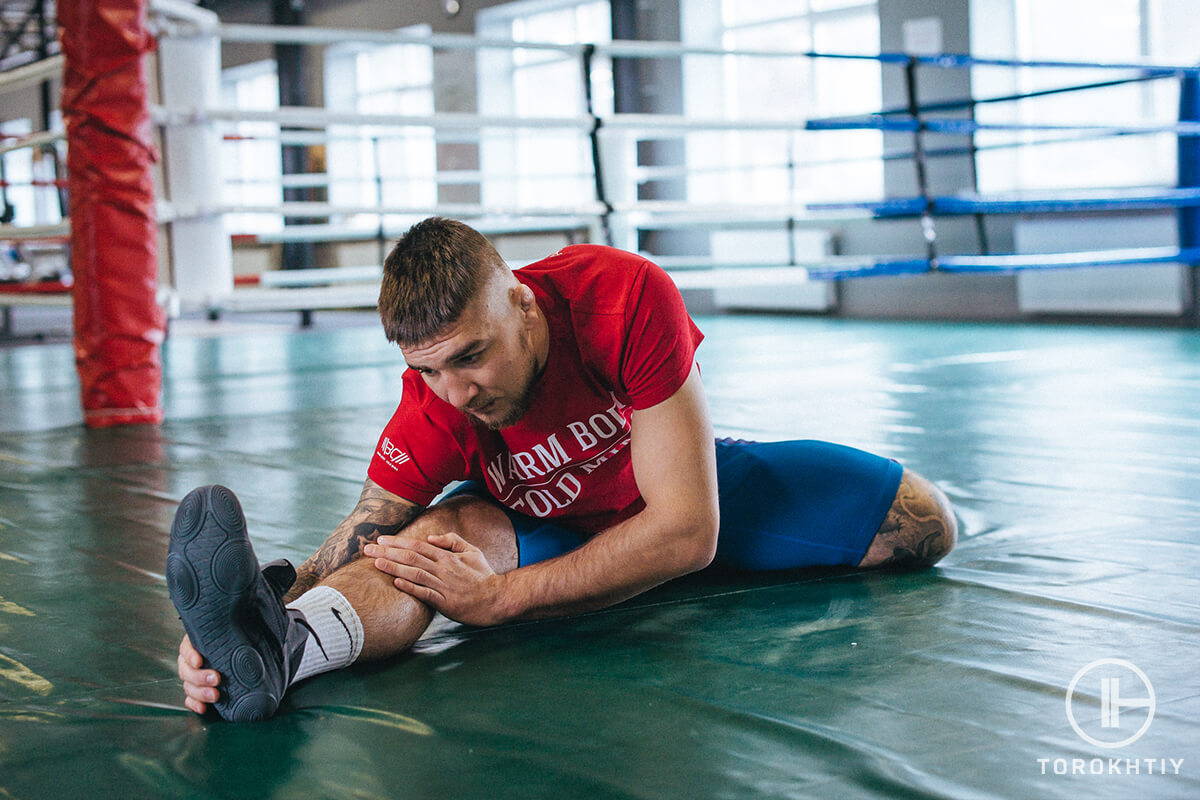 Does Cheapness Mean Poor Quality?
Not always. A creatine supplement's price can be determined by a variety of factors, including the brand's reputation, marketing costs, packaging, and extra substances or formulas contained in the product.
Creatine monohydrate, the most popular and well-studied type of creatine, is widely available at low rates and is frequently regarded as the gold standard. Many trustworthy brands sell high-quality creatine monohydrate at affordable costs.
These items are subjected to stringent testing to verify purity, potency, and the absence of impurities. You can easily find the cheapest creatine monohydrate that delivers the desired benefits of creatine supplementation by doing some research.
Does Cheapness Mean Poor Quality?
Consider these factors to find the best creatine supplement
Understand the different forms of creatine available, such as creatine monohydrate, micronized creatine, creatine hydrochloride (HCl), or creatine ethyl ester (CEE). Familiarize yourself with the benefits, dosage, and potential side effects of creatine supplementation.
Even though we are discussing cheap forms of creatine, micronized creatine monohydrate is still considered the best form in terms of safety, research, performance results, and availability.
It is the most studied and proven to be an effective option, as the micronized creatine improves solubility and reduces the risk of an upset stomach.
Choose creatine supplements from reputable brands, and ones that undergo third-party testing to verify their claims. This is important because both the quality of creatine itself and the presence of harmful contaminants such as heavy metals in the supplement depend on the manufacturer's reliability.
Compare prices of different creatine products while considering the quality and quantity offered. Calculate the cost per serving or cost per gram of creatine to assess the value for money.
Check customer reviews and feedback on different creatine products to gauge their effectiveness, taste, mixability, and overall user satisfaction.
Look for reviews from experts to get a better understanding of how the creatine supplement might work for you.
5. Additional Ingredients
Some supplements may combine creatine with other ingredients, such as carbohydrates or amino acids, for enhanced benefits. Consider if these additional ingredients align with your goals.
Finally, consider your specific dietary needs, such as vegan options or guaranteed allergen-free (some products are manufactured in factories that also process milk or nuts, which, in theory, could result in minor amounts of these substances in the supplement), when selecting a creatine supplement.
Consider factors like taste, flavor options, and ease of mixing, as these can affect your overall satisfaction and compliance with taking the supplement.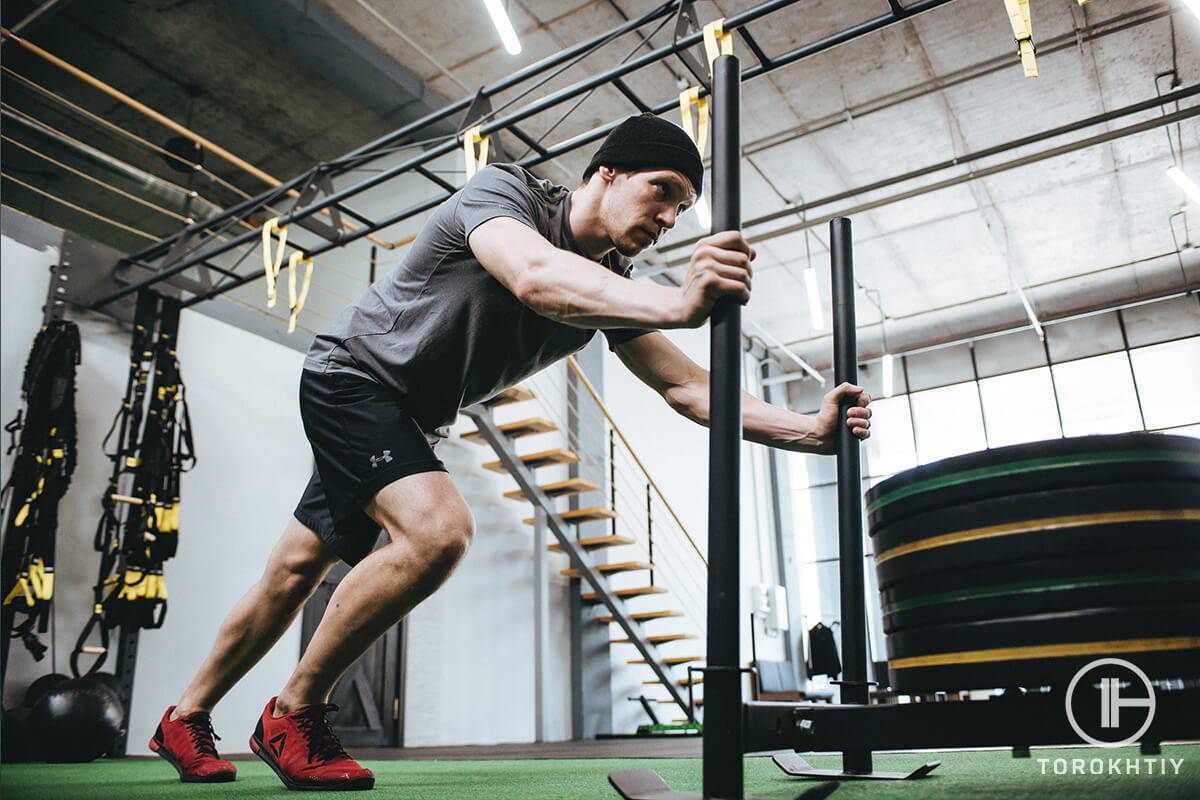 Are There Any Real Advantages To More Expensive Forms Of Creatine Over Monohydrate?
While these possible benefits may exist in theory, empirical evidence supporting the superiority of costlier creatine over monohydrate is generally ambiguous. For its efficiency in enhancing performance, muscle mass, and strength, the latter remains the most well-studied and extensively utilized type of creatine.
It has a track record of safety, efficacy, and affordability. Personal preferences, specific goals, and individual responses may still influence creatine form selection, and some people may find certain forms more appropriate or bearable for their needs.
Also note that the presence of some ingredients (like whey) or market shortages can also jack up prices, even for monohydrate products.
Is Creatine Powder Or Pills Cheaper?
Creatine powder is a good alternative for the majority of users. It is less expensive than tablets and also absorbs more easily when diluted with water, which can reduce the risk of intestinal discomfort. The main disadvantage of inexpensive creatine powder is that combining it with a liquid requires some extra effort.
Why Are Creatine Prices So High?
Creatine costs have risen by up to 40% due to supply chain challenges. While many supplement manufacturers produce their inventory in the United States, the ingredients are often sourced overseas.
What Is The Minimum Required Dose Of Creatine Needed To Reap The Benefits?
The minimum amount of creatine required to gain the benefits is typically 3 to 5 grams per day. This dosage has been demonstrated to help raise muscular creatine reserves while also providing the desired performance and muscle-building effects of creatine supplementation.
This sums up our round of the top best cheap creatine supplements. Our top pick is Promix Creatine Micronized. It offers excellent value for money, providing 5g of pure creatine per scoop with no additional ingredients.
If you have any questions or thoughts to share about creatine supplements, feel free to ask in the comment section below. Or if you have used any of the above mentioned supplements, share your experiences in the comment section as well!
Effects of 4-Week Creatine Supplementation Combined with Complex Training on Muscle Damage and Sport Performance // NIH: https://www.ncbi.nlm.nih.gov/ pmc/articles/ PMC6265971/
Creatine supplementation with specific view to exercise/sports performance: an update // NIH:

https://www.ncbi.nlm.nih.gov/ pmc/articles/ PMC3407788/

Creatine Supplementation for Muscle Growth: A Scoping Review of Randomized Clinical Trials from 2012 to 2021 // NIH: https://www.ncbi.nlm.nih.gov/ pmc/articles/ PMC8949037/
Lack of Knowledge on the Use and Benefits of Creatine// Rutgers: https://rucore.libraries .rutgers.edu/ rutgers-lib/42870/PDF /1/play/
5 Reasons Why Creatine Monohydrate Is the Best // Healthline: https://www.healthline.com /nutrition/ creatine-monohydrate-is-best
International Society of Sports Nutrition position stand: safety and efficacy of creatine supplementation in exercise, sport, and medicine // NIH: https://pubmed.ncbi.nlm.nih.gov /28615996/
Levels of creatine, organic contaminants and heavy metals in creatine dietary supplements // Sciencedirect: https://www.sciencedirect.com/ science/article/abs /pii/S0308814610016377
Oleksandr has a master's degree in "Sport Dietetics" and graduated from the National University of Physical Education and Sports of Ukraine. He is also a Certified Fitness Nutritionist and Sports Nutritionist from the Fitness Professional Association (FPA). His professional concept is based on a combination of evidence-based practice and common sense.