What happens if you miss a day of creatine? Creatine is a supplement that needs to be taken consistently and chronically in order for best results in the body. Generally, if you find yourself skipping creatine for a day or two, there are no concerns. However, it could be easy to miss more days after missing just one day. We'll discuss what could happen after missing a day of creatine, how to establish a routine, and a good supplement option we recommend.
What happens if you miss a day of creatine? It takes about 6–8 weeks for muscle creatine levels to go down to pre-supplementation levels. If you've been taking creatine consistently, this is a lot longer than the one day you might miss creatine. Therefore, there is nothing to worry about.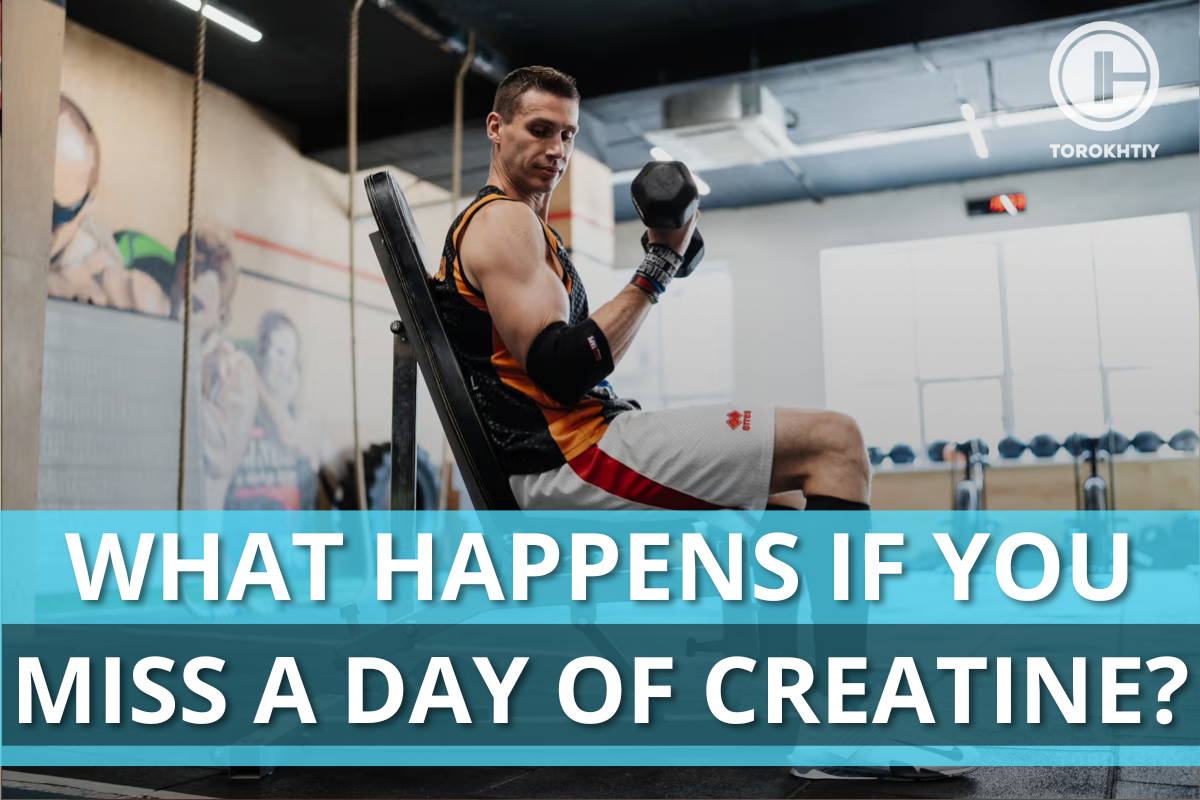 What Happens if You Miss a Day of Creatine?
There should be no concerns or issues if you miss one day of creatine so long as you are consistent the other days whether you are doing a loading protocol or whether you are following a maintenance regime. It is not recommended to take double the daily dose the next day as you would likely have to take more at a time even if it is in divided doses to achieve both days worth of supplementation and taking too much at one time could contribute to gastrointestinal discomfort, such as bloating and diarrhea. Additionally, the body's muscles can only store so much creatine once they have been saturated. Any in excess would be excreted through urine.
How Long Does It Take for Creatine Levels to Drop to Baseline?
In terms of blood creatine levels, after taking a first or maintenance dose of creatine supplement, blood creatine levels peak after about 2 hours, remain elevated for 2 hours, and start to drop back to baseline after about 4 hours.
In terms of muscle creatine levels, a loading dose of creatine monohydrate 5g four times daily (total 20g daily) for 5–7 days establishes full muscle creatine saturation in these 5–7 days. Following loading, 3–5g daily helps maintain muscle stores of creatine. Within the muscle, creatine and phosphocreatine have a half-life of about 40 days. This means they spontaneously degrade into the breakdown product, creatinine, so it would take longer for muscle creatine stores to return to baseline. Some sources have also suggested that if you take creatine consistently at a dose of 3–5g daily for 2–4 weeks and then stop, muscle creatine levels return to normal or baseline in about 6–8 weeks.
How to Learn Not to Miss Taking Creatine?
It is important to be consistent with supplementation in order to truly see any meaningful results. In order to be consistent, you must establish a habit and make supplementation a part of your usual routine. This could be setting all your supplements together so you remember to take them all or putting them by something that is already a part of your routine. For example, the coffee machine if you make a cup each morning or car keys before you head out. You could even set an alarm in the beginning to establish this habit and once it is a part of your daily motions, then you won't need an alarm anymore.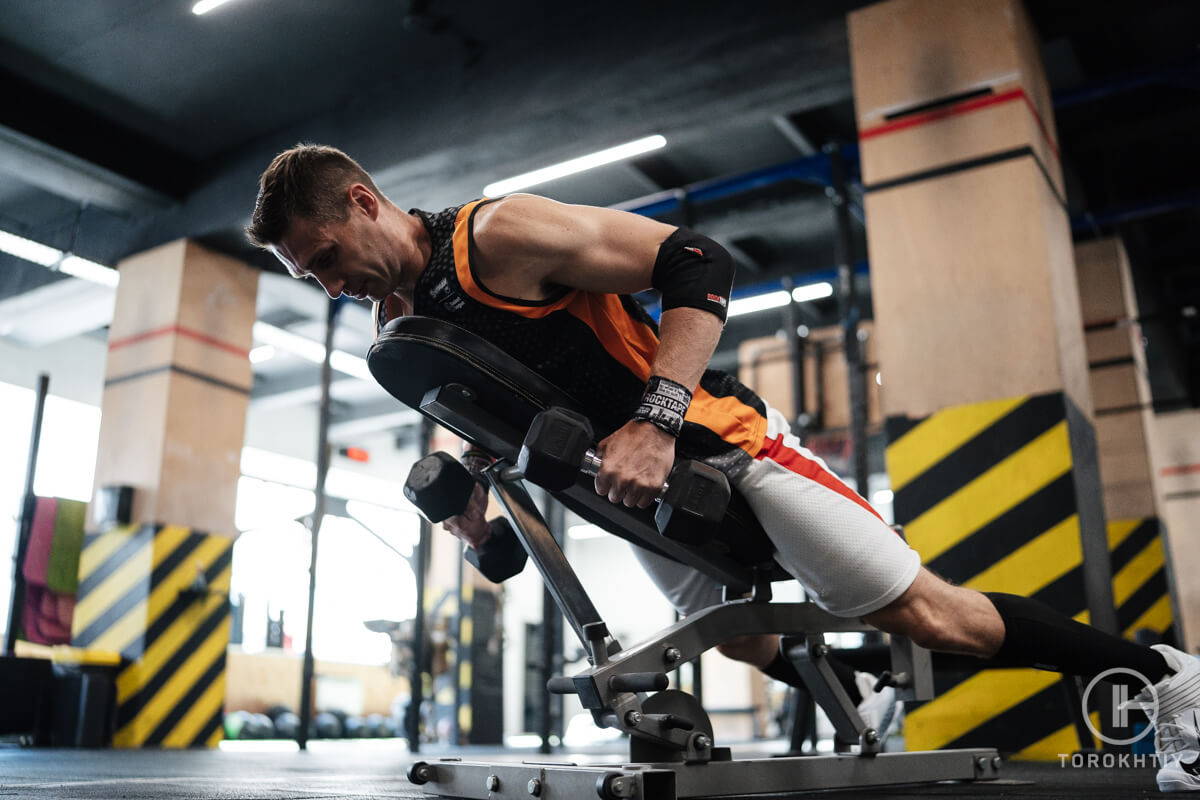 2. Take Creatine With Meals on Non-Training Days
3. Use Creatine in a Post-workout Shake on Workout Days
On the days that you do train, you could combine creatine with your post-workout shake. In a 10-week study of a group of participants that took creatine soon before and after exercise versus another group that took creatine away from exercise, it was found that the group that took creatine closer to exercise gained more muscle and strength than the group that took creatine away from exercise. In a smaller study of healthy male recreational bodybuilders, it was shown that consuming creatine monohydrate post workout for four weeks is associated with gains in fat-free mass and loss of fat mass when compared to consuming creatine monohydrate pre workout. Other studies have shown that creatine supplementation has an anabolic and performance-enhancing effect. A good post-workout shake could include water or milk as a liquid base, fruit, protein powder, and your creatine powder.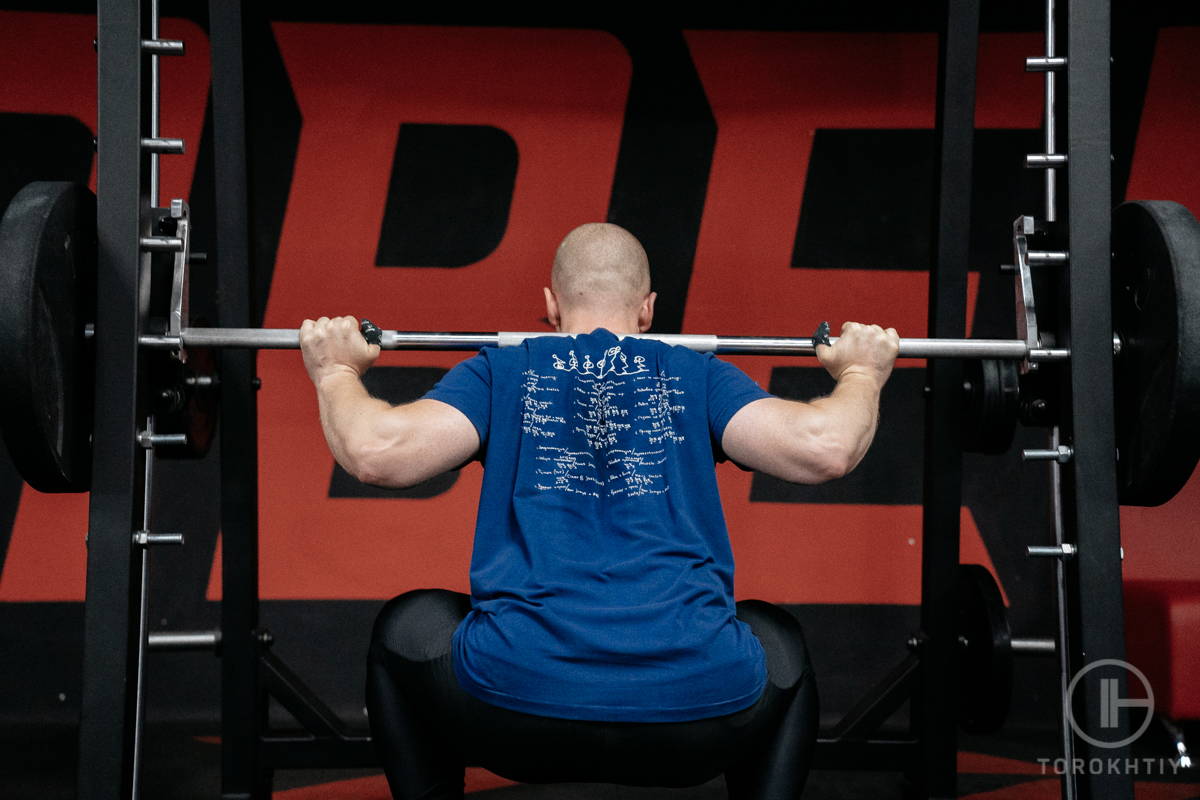 What Happens if I Stop Creatine for 1 Week?
Creatine is a saturation-based supplement, meaning that it requires chronic and consistent supplementation to truly see its full effects rather than acute and intermittent supplementation. Completing a loading phase by taking a high daily dose such as 20g daily for 5–7 days will saturate muscle creatine in 5–7 days and so will taking a lower daily dose such as 5g daily for 28 days. Once muscles are fully saturated and you move onto maintenance supplementation, you do not have to be concerned about missing supplementation because it takes about 6–8 weeks for creatine levels to return to baseline pre-supplementation levels.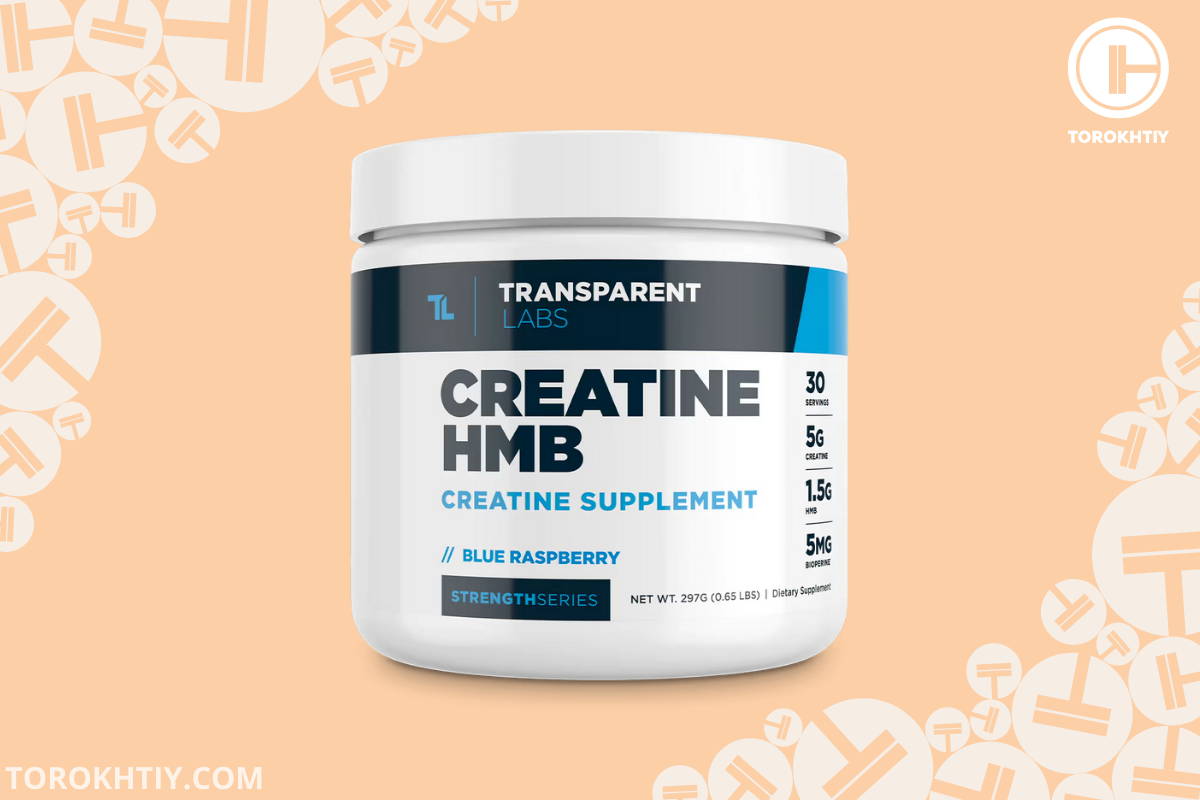 Transparent Labs' Creatine HMB is a superior supplement that contains creatine monohydrate, beta-hydroxy beta-methylbutyrate, BioPerine®, and vitamin D. In each 1 scoop serving there is 5000 mg or 5g of creatine monohydrate. Therefore, this supplement could be taken four times daily during the loading phase or once daily during the maintenance phase.
Creatine monohydrate is the most well-studied and proven effective form of creatine. The three additional supplements are proven ergogenic aids in sport.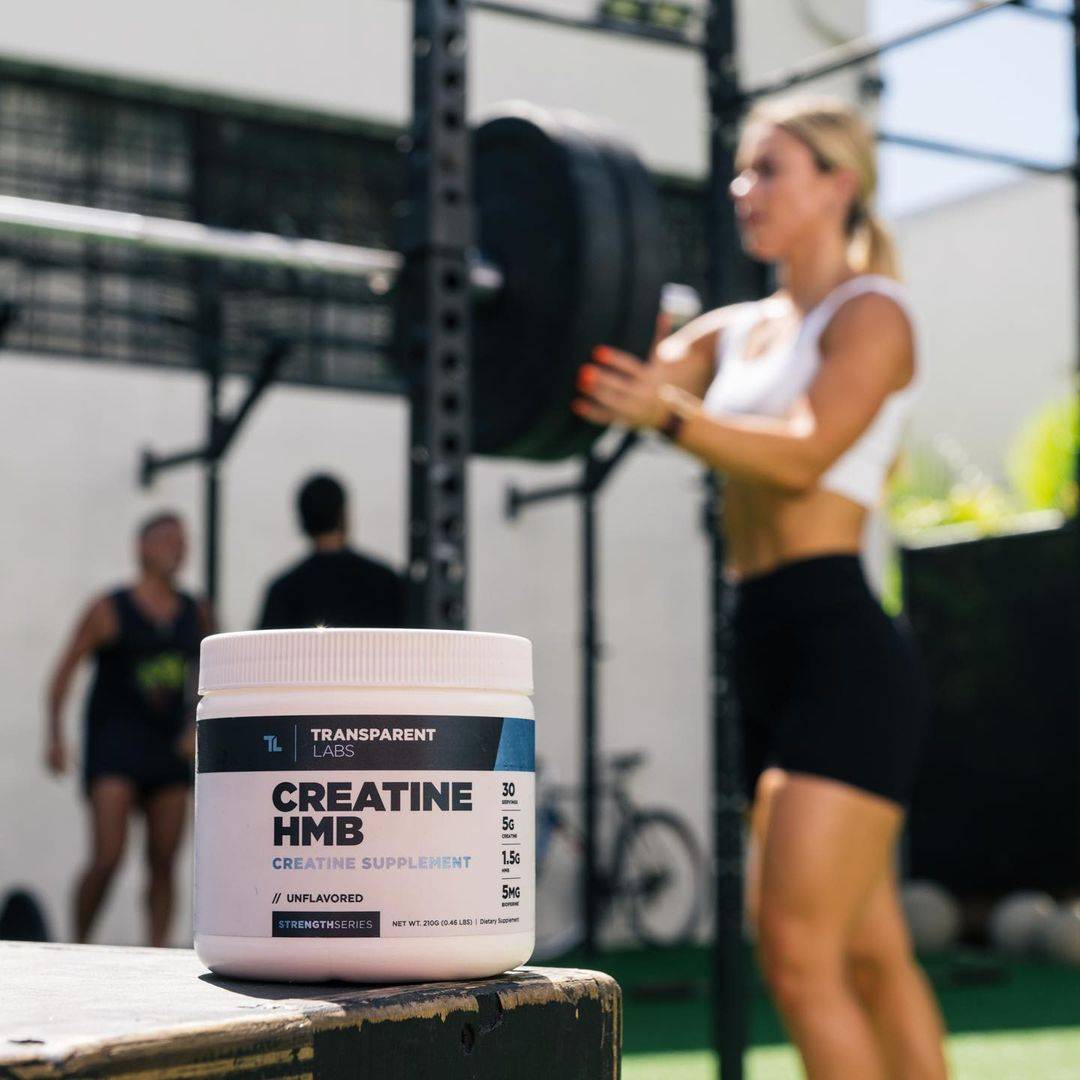 HMB with resistance exercise has been shown to increase strength, lean body mass, and decrease fat mass. BioPerine® is a patented extract from the black pepper fruit that has been shown to enhance nutrient absorption and bioavailability. Vitamin D3 is a key vitamin that supports muscle growth and performance cognition as well as enhances bone health by regulating calcium and phosphorus levels in the body.
This product is certified by Informed Choice, a global quality assurance testing program for dietary supplements and products, which assures this product is pure and can be trusted. Also worth noting is that it contains no artificial sweeteners, colouring, and preservatives and it is gluten-free and non-GMO. There are ten flavours to choose from plus unflavoured.
Is It Ok to Miss a Day of Creatine?
Yes, if you miss a day of creatine, do not worry. There will be an insignificant impact so long as you remain consistent overall on the other days.
Is 5G Creatine a Day Safe?
Yes, 5g daily of creatine is safe. In fact, many people take 5g multiple times a day during the loading phase and up to 5g daily during the maintenance phase.
How Many Days of Creatine Can You Miss?
During the loading phase it is recommended to take a higher dose of creatine daily for 5–7 days. Therefore, if you are doing a loading phase, in order to build up your creatine stores during this short period of time, it would not be advisable to miss more than a day as this would already be about 15–20% of the protocol period. Some people skip the loading phase altogether and go straight to the maintenance phase, taking 3–5g daily in which case it takes about ~4 weeks to build up the same level of muscle creatine as they would if they had done the loading phase. If you take 5g daily and miss two days, then you still get an average of 3.5g daily over the course of the week, so you'd be just fine missing two days in this case. If you forgot to take creatine for 3 days, then on average you'd be getting a little less than 3g daily over the course of one week, which would not be ideal as this would be less than the minimum recommended daily amount.
It takes 5–7 days during the loading phase to saturate muscle creatine levels and 2–4 weeks during the maintenance phase to produce the same level of saturation. It takes about 6–8 weeks for muscle creatine stores to return to baseline following chronic supplementation. If you miss one or two days of supplementation but are otherwise consistent the other days, then this is a negligible amount of time for muscle creatine stores to return to baseline, so there is nothing to worry about. Have you missed a day or more of creatine in the past? Did you notice any difference to your strength or performance? Share your experience with us, below!
Sergej M Ostojic 1, Zlatko Ahmetovic, "Gastrointestinal distress after creatine supplementation in athletes: are side effects dose dependent?", National Library of Medicine, https://pubmed.ncbi.nlm.nih.gov/18373286/ (accessed 2008;16) 16(1):15-22
Richard B Kreider 1, Douglas S Kalman 2, Jose Antonio 3, Tim N Ziegenfuss 4, Robert Wildman 5, Rick Collins 6, Darren G Candow 7, Susan M Kleiner 8, Anthony L Almada 9, Hector L Lopez , "International Society of Sports Nutrition position stand: safety and efficacy of creatine supplementation in exercise, sport, and medicine", National Library of Medicine, https://pubmed.ncbi.nlm.nih.gov/18373286/ (accessed 13 Jun 2017) 10.1186/s12970-017-0173-z
Division of pharmacotherapy and Experimental Therapeutics, School of Pharmacy, University of North Carolina at Chapel Hill, Chapel Hill, NC 27599-7360, USA
Creatine, NUTRITION AND PHYSICAL FITNESS, https://pressbooks.calstate.edu/nutritionandfitness/chapter/8-2-creatine/
A L Green 1, E J Simpson, J J Littlewood, I A Macdonald, P L Greenhaff, "Carbohydrate ingestion augments creatine retention during creatine feeding in humans" National Library of Medicine, https://pubmed.ncbi.nlm.nih.gov/8899067/ (accessed Oct 1996), 158(2):195-202
With over 20 years in Olympic Weightlifting, our team does its best to provide the audience with ultimate support and meet the needs and requirements of advanced athletes and professional lifters, as well as people who strive to open new opportunities and develop their physical capabilities with us.
By trusting the recommendations of our certified experts in coaching, nutrition, dietology, and sports training programming, as well as scientific consultants, and physiotherapists, we provide you with thorough, well-considered, and scientifically proven content. All the information given in the articles concerning workout programming, separate exercises, and athletic performance, in general, is based on verified data. We ensure that you can rely on our professionals' pieces of advice and recommendations that can be treated as personalized ones which will benefit you and fully meet your needs.
Chiropractor – 4 years
Strength coach (CSCS) – 10 years
Sasha is a Chiropractor and Kinesiologist practicing in Kelowna, BC, Canada. He has been practicing Chiropractic since 2019, integrating manual therapy, strength training and programming principles, and nutritional strategies to get his patients optimal results. He currently scratches the competitive itch in fitness, and the occasional endurance race, and plays golf and snowboards for fun. He has an interest in all strength and fitness-related sports.
If you have any questions/suggestions/any other inquiry, you can reach out to us via email - reviews@torokhtiy.com
This article was written by our qualified author and proofread by an expert with proven experience. When writing the article we've used our expertise and data from authoritative, scientific, and evidence-based sources. The list of references is provided at the end of the article.
Our team of authors and experts includes professional athletes (Olympians, winners of European and World titles), PhDs in Sports Science, certified coaches, sports nutritionists, CSCSs, physiotherapists, and others. Read more about the team here, and more about how we test here.