Titan Angled Multi Grip Barbell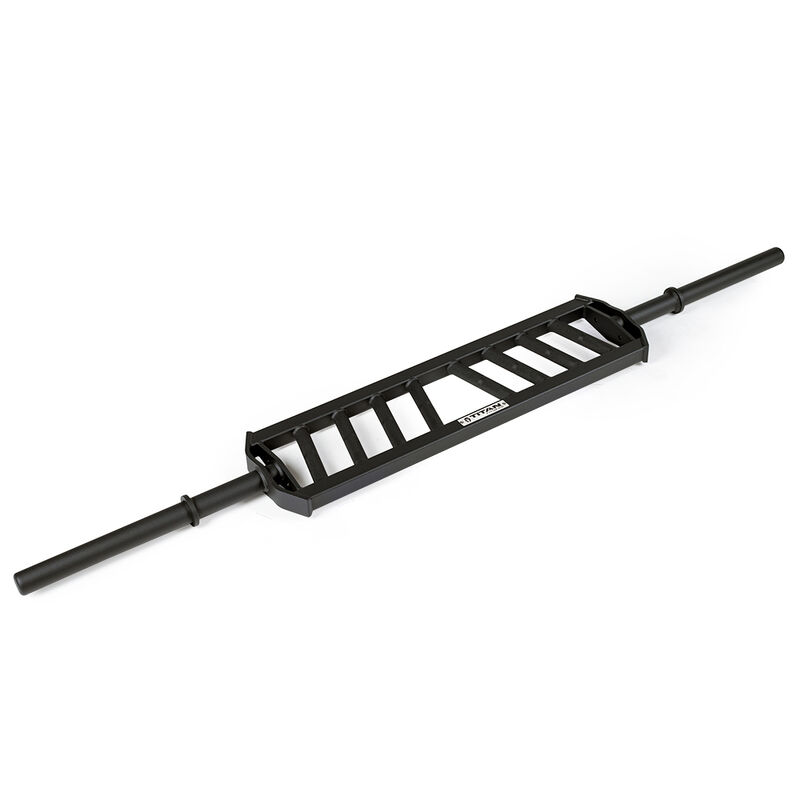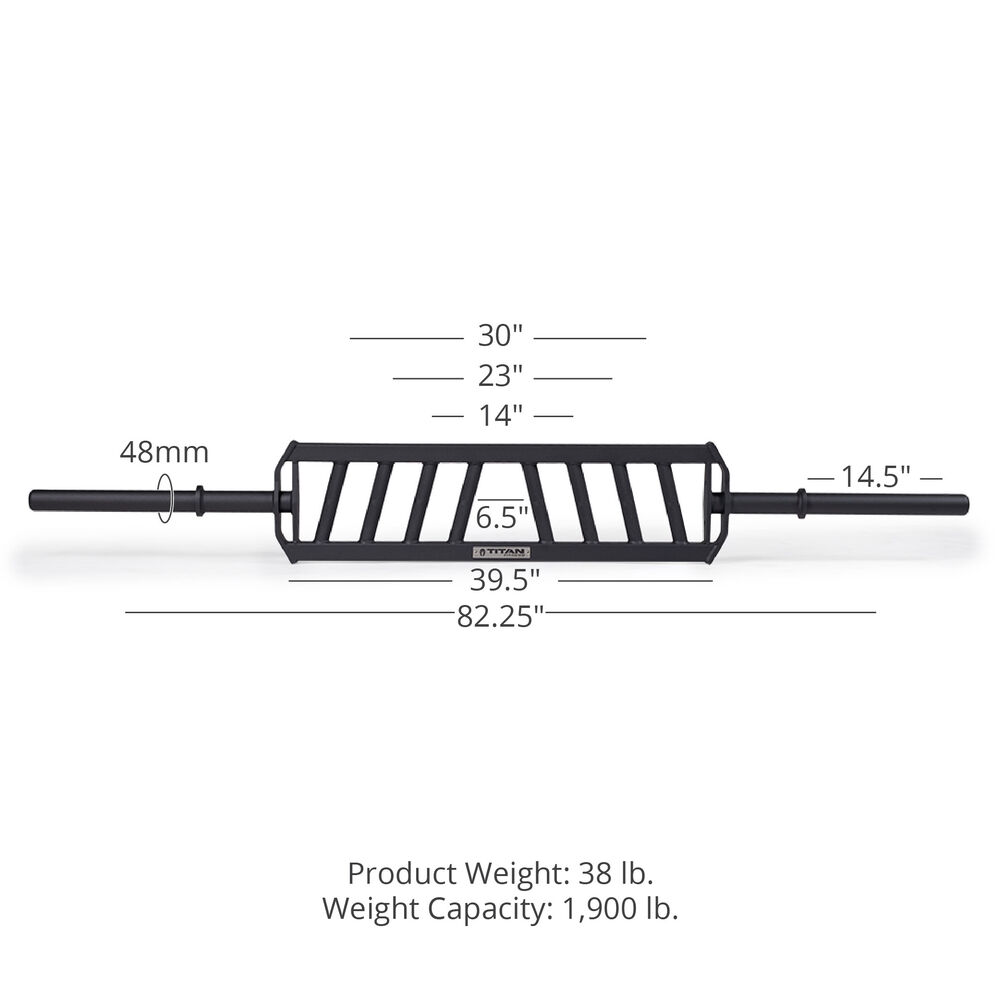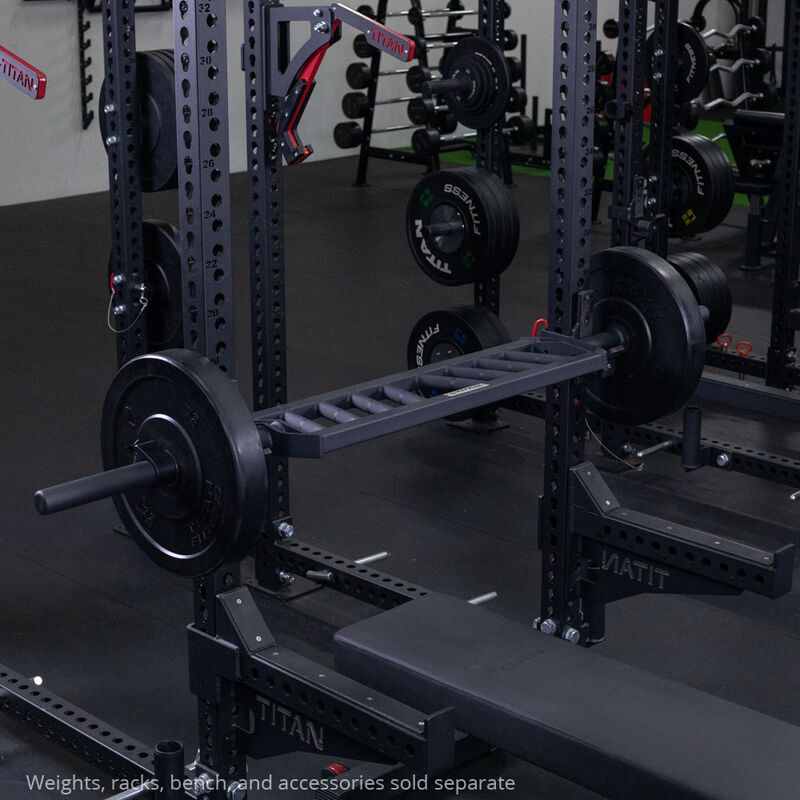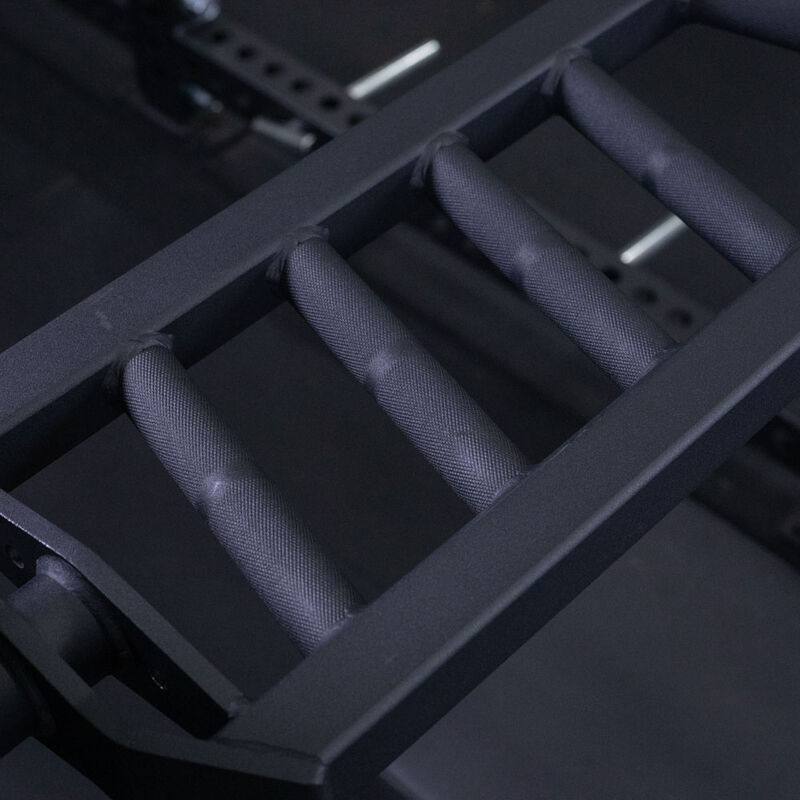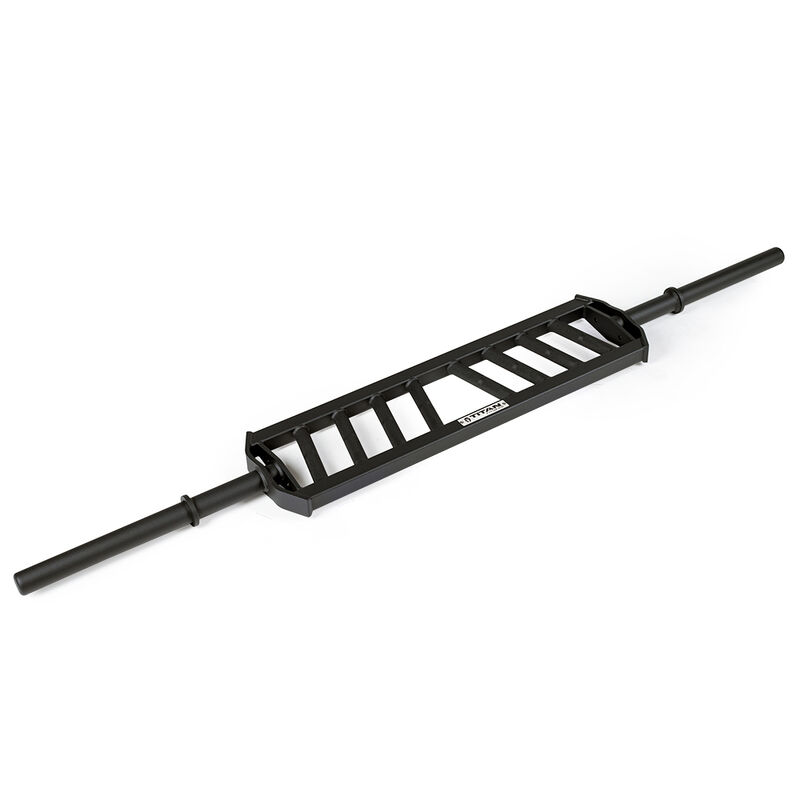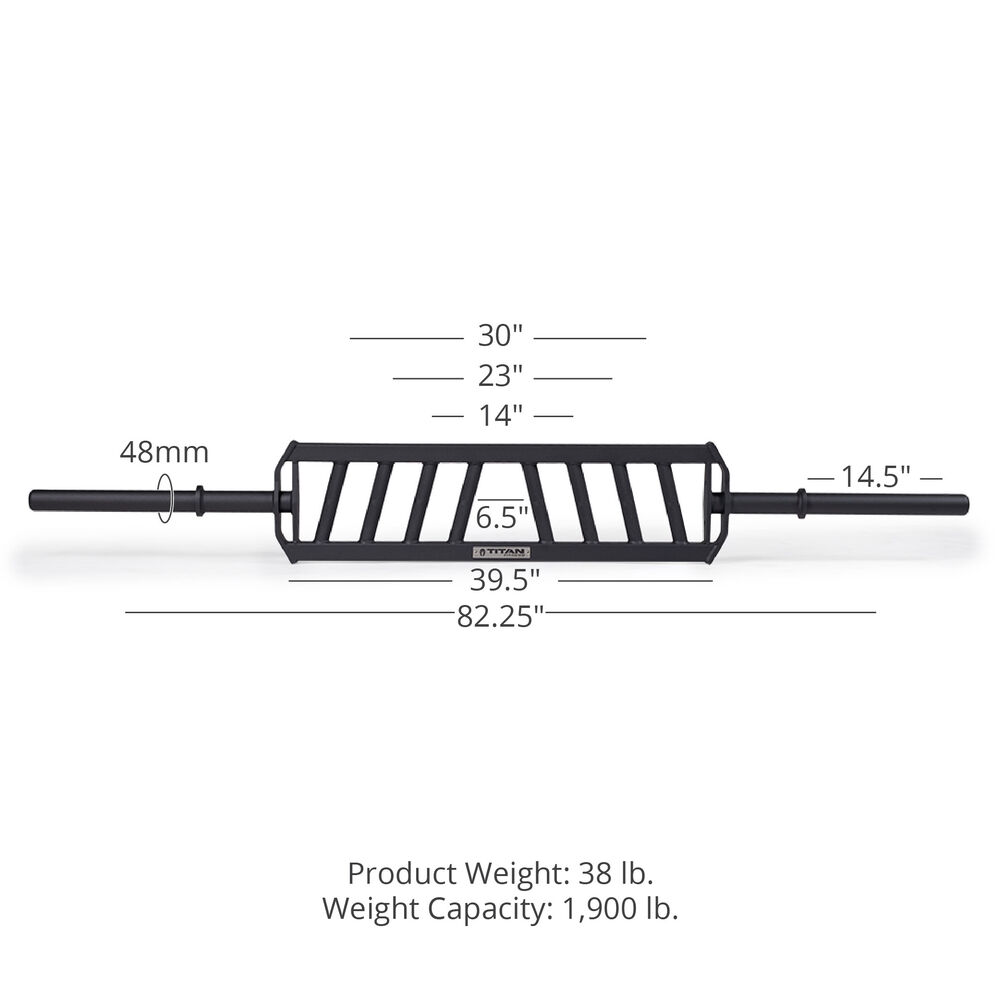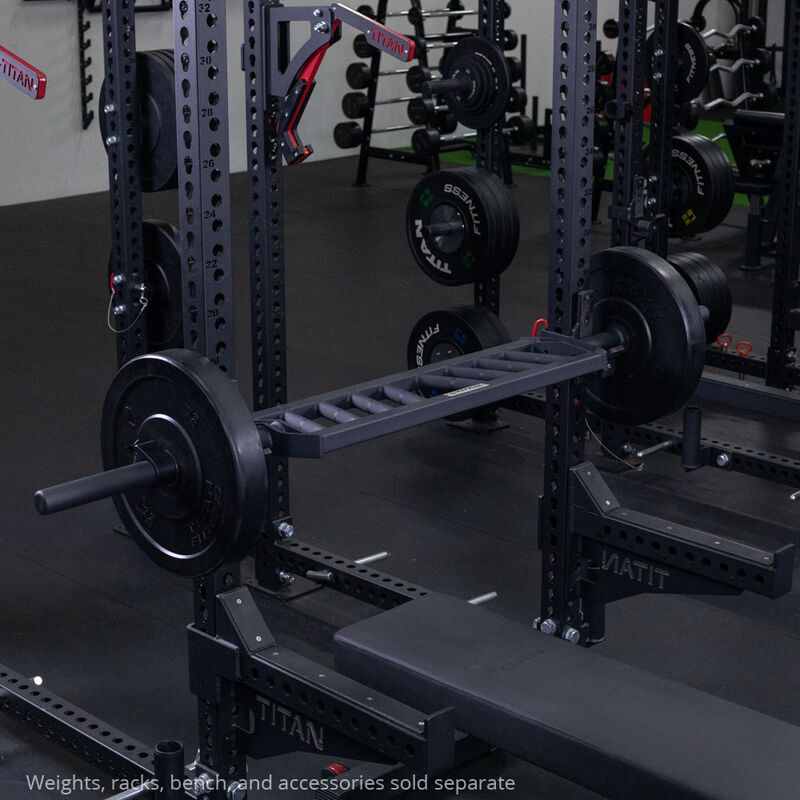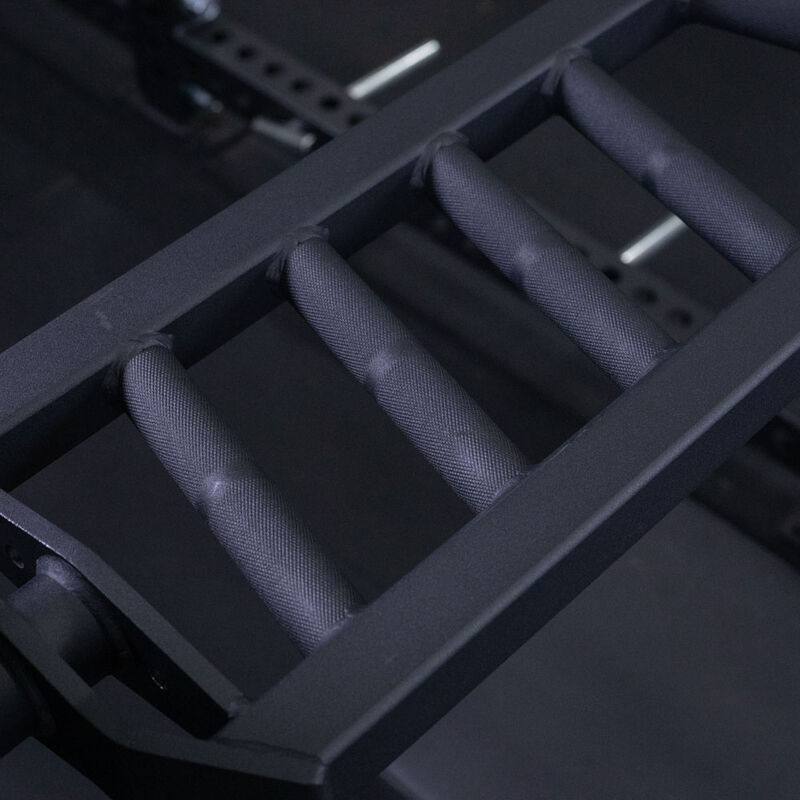 Today I'm looking at a multi-grip barbell -
Titan Angled Multi Grip Barbell
, to be precise. I often hear comments like, "It's just a barbell. What's the difference between this one and that one." Well, for the uneducated eye, two same-type barbells might look similar, or even the same, at first glance anyway. But trust me - they are not. That's like saying, "Those two cars look similar. Therefore, they are the same."
Barbells come in many shapes and forms; they are made from different materials with different purposes. Their main role is obviously to hold a heavy load. But they achieve that in different ways by
allowing the user to change the grip angle and thereby activate different muscle groups
. The barbell that I'll be reviewing today, Titan Fitness Multi Grip V3, might look the same or similar to some other multi-grip barbells on the market, but let me tell you - you're in for a woozy.
I'll be telling you about my experience with this one and my expert opinion about how it performs in the real world - good and bad.
Let's check out Titan Fitness Angled Multi Grip Barbell V3!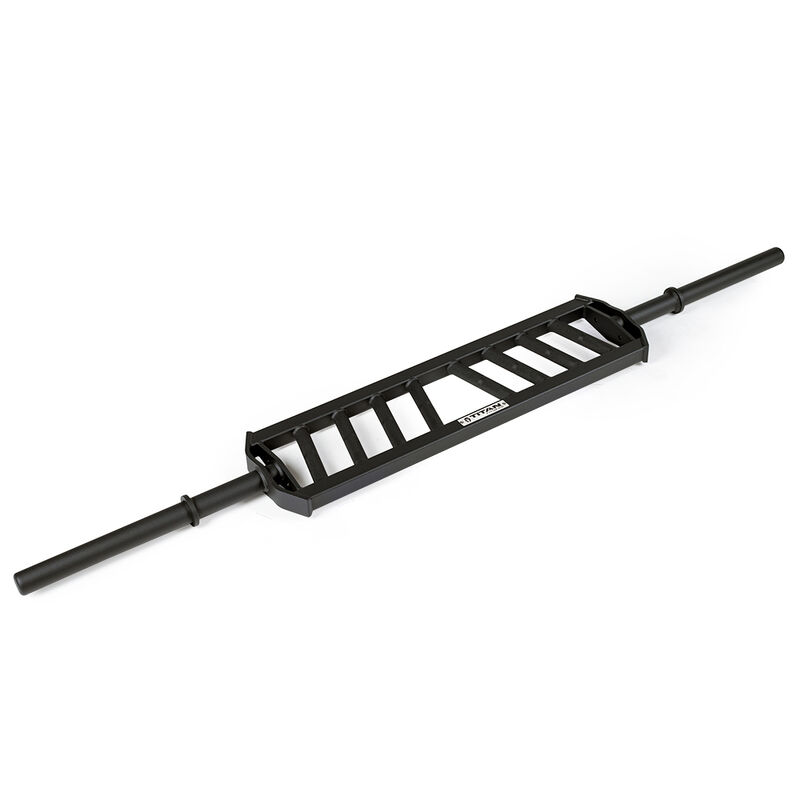 Tried it? Review this product
Titan Angled Multi-Grip Barbell: Product Summary
Titan Fitness has been around for almost 20 years now. And they've given us all kinds of amazing gym equipment over all those years. And they are still going strong! Well, one great thing they've put into the market is their angled multi-grip barbell. This is the third iteration of the product (V3). And with each version, it only gets better.
Purpose: Curls, overhead press, and bench press while reducing stress on shoulders.
Bar Weight: 38 lb
Length: 82''
Tensile Strength: 190,000 PSI
Yield Strength: n/a
Weight Limit: 1900 lb
Knurl Type: Medium knurl
Center Knurl: Each grip handle is fully knurled with a single knurl mark each to show the center.
Knurl Marks: Single
Shaft Finish: Powder-Coated Black
Shaft Diameter: 48mm
Sleeve Finish: Powder-Coated Black
Sleeve Type: Fixed sleeves (requires you to purchase new specialty clamps)
Sleeve Length: 14.5'' (loadable)
Rotation System: No rotation
Warranty: 1 year
When looking at it, the first thing you'd notice on this barbel is how weird it seems. Cool, but still a bit odd. That is if you're unfamiliar with multi-grip barbells anyway. This design was created to relieve stress from your shoulders while doing exercises such as bench presses, rows, curls, and triceps workouts. It's like having an entire gym in one barbell, which is fantastic if you need more space or value efficiency.
Also, just a simple thing as the rotation position of your writs can determine which muscle groups are targeted with an exercise. With a regular barbell, you don't have much flexibility in the wrist rotation department. But with this one, thanks to its various angled grip handles, you can.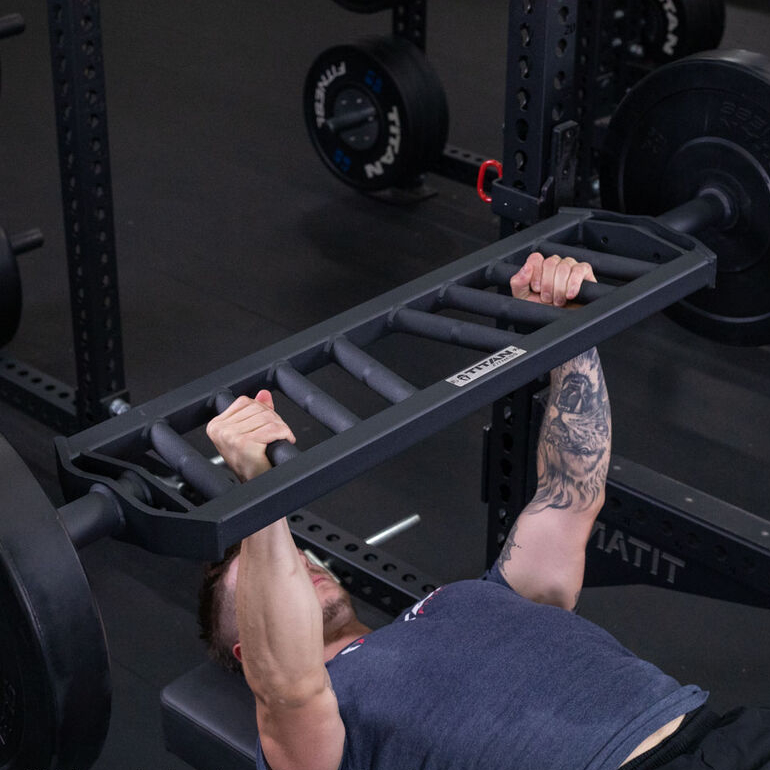 Its features? Anything noteworthy? Well... The new version has a different frame that allows it to be stored in any standard-sized racking. The steel is top-notch, so it won't buckle under the strain. It can bear enormous weights without breaking due to its robust tensile strength. The knurling is good for grip—not overly forceful or gentle. Its crushing resistance is what I enjoy most.
No product is perfect. Some may find it expensive. If you compare it to other high-quality barbells, the pricing is quite attractive. Beginners or infrequent lifters may find it steep. Also, if you have standard-sized spring collars, you won't be able to fit them on the 48mm weight sleeves. While adaptable, it may be more flexible than specialist equipment.
But is it worth your money? I say yes. Quality, adaptability, and durability make this barbell worth buying. It's like receiving many pieces of equipment for the price. I suggest the Titan Angled Multi-Grip Barbell V3 if you're serious about exercise and want durable, adaptable equipment and if you're looking for versatility in targeting different muscle groups with different grip spread.
Excellent knurling for a secure grip

Crazy high weight limit at 1900 max lbs

Resists deformation under heavy loads

Quality, versatility, and durability at a reasonable price

Rackable on standard Power Racks
It may be too large for smaller spaces

Heavy to maneuver, especially for beginners
Titan Fitness Angled Multi-Grip Barbell: Features & Highlights
Just talking about my experience, my expert opinion, and talking about the features might not be enough for some. In that case, I'll go through all the product features that should be looked at before buying any type of barbell.
This barbell's construction from premium steel guarantees it will last for years. You can trust it to be there for you throughout your exercises since it won't give up when you put pressure on it.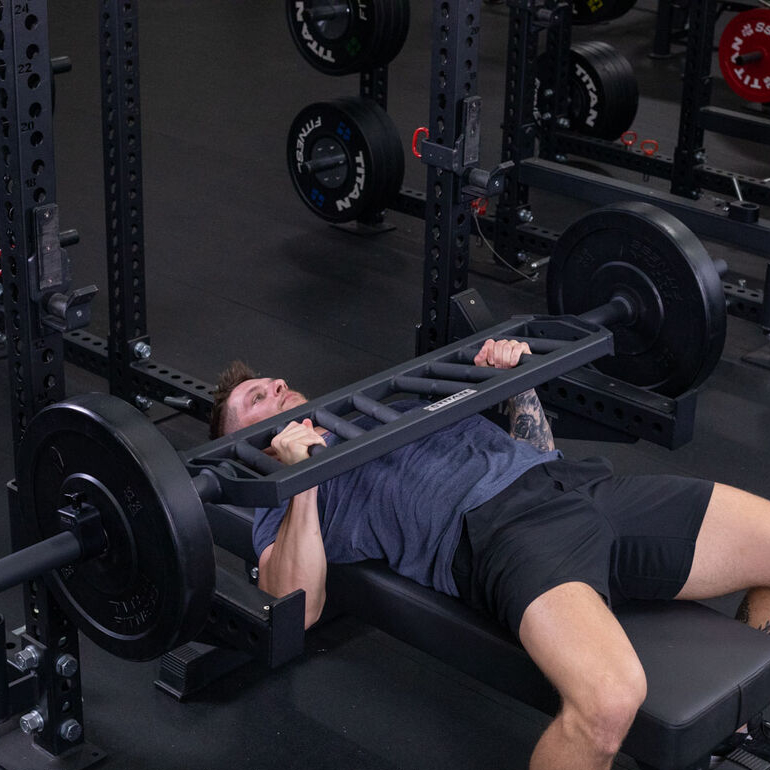 The Angled Multi-Grip design allows for various workouts because of its several gripping positions. You may use it for multiple exercises because of its general-purpose design.
The Titan Fitness Angled Multi-Grip Barbell is well worth the cost due to its sturdy construction, long lifespan, and several uses. It's a wise purchase that will pay dividends for many years.
This design was created to relieve stress from your shoulders while doing exercises such as bench presses, rows, curls, and triceps workouts. It's like having an entire gym in one barbell, which is fantastic if you need more space or value efficiency.
(Show More)
Gym and fitness, in general, are my life. And I couldn't imagine going back to the life before I started using a multi-grip barbell. You don't use it for everything or all the time. But if I have the choice between using one - I'll go for it 10/10 times. Regardless of the exercise. Deadlifts, bench presses, rows, overhead presses, triceps extensions, and bicep curls. It doesn't matter.
And this product we've discussed is THE best multi-grip barbell I've used so far. If I find something better in the future, I'll let you guys know! But at this moment, I choose and recommend the multi-grip barbell by Titan Fitness.
Have you ever used a multi-grip barbell? If yes, is it this one? Regardless of your experience or the product you've used, I would love to hear about it. Let me know in the comment section below this article. And if you have any questions that you feel I haven't answered, let me know, and in return, I'll ensure that I answer those questions ASAP.
Cheers!
You can trust our reviews. Our website was founded by a real and well-known media person, Oleksiy Torokhtiy. We are responsible for our reputation.
When making a review of we focus on:
- Product quality
- Comfort of use
- Reliability
- Design
- Smell, tactile sensations
- Package
- Price/quality ratio