Snatch program is consist of heavy, technical and recovery sessions, which are balanced by volume and intensity and provide neuromuscular adaptation. Еach session is dedicated to SNATCH training.
In each weekly cycle, one training day is planned with an emphasis on the Clean and Jerk for "activating the muscle memory".
DURATION - 45-100 minutes.
* Training program included in the interactive pdf.
* Bonus: mobile version.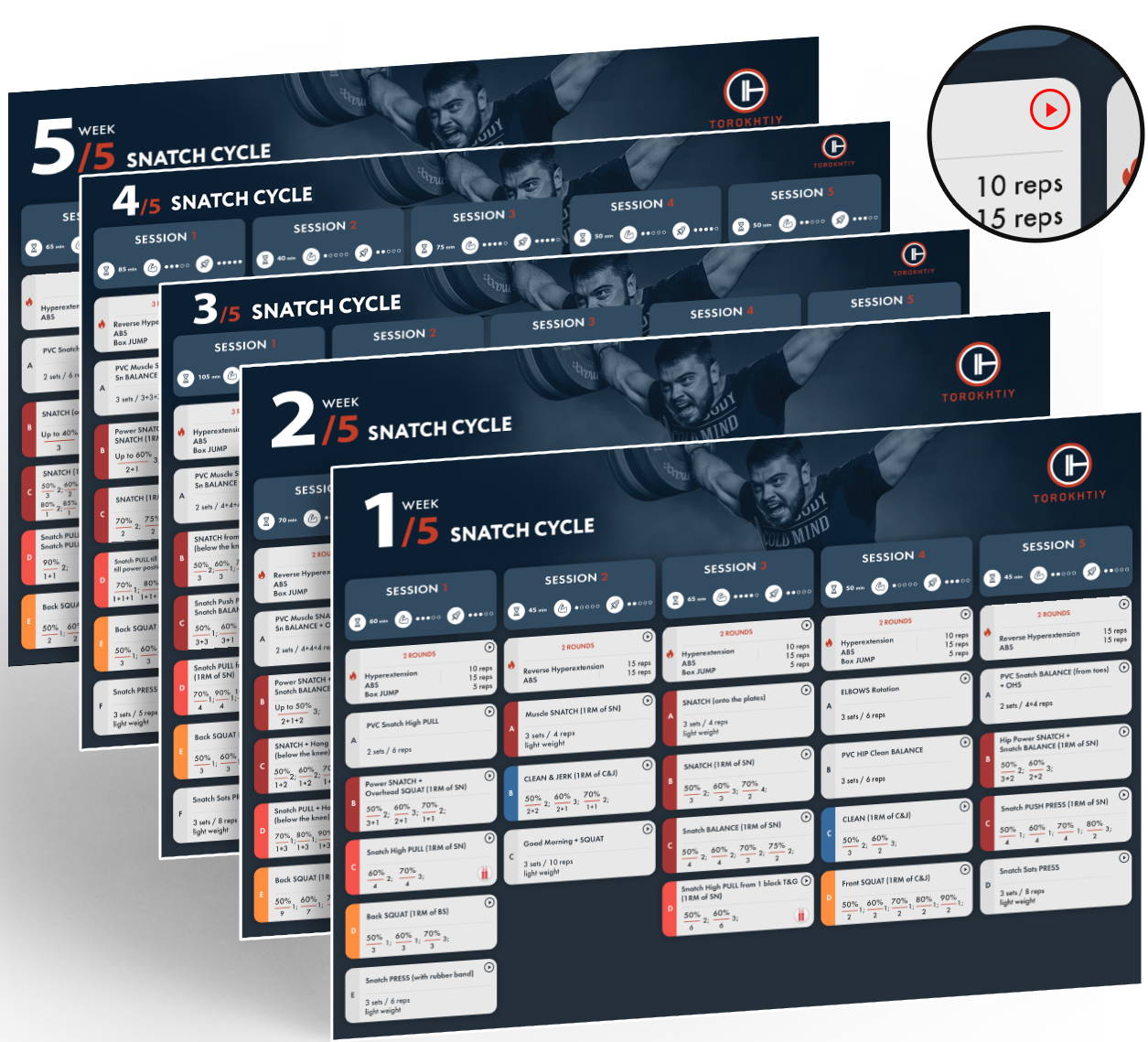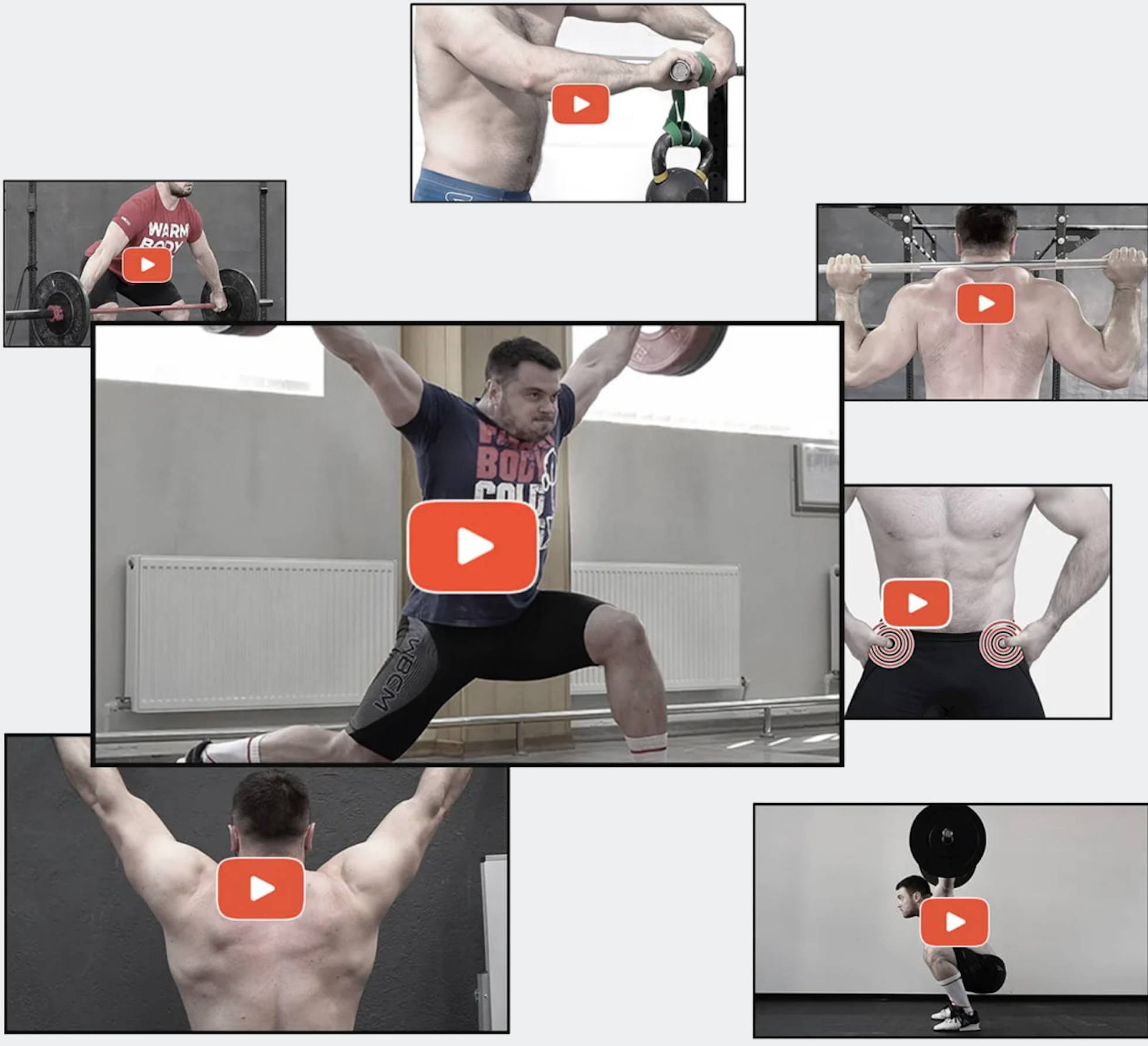 Most training sessions are filled with SNATCH lifting variations. High variety of snatch progressions, special and auxiliary exercises that are focused on improving explosiveness, overhead, receiving positions and turnover.
Program contains a wide variety of muscle snatches and press exercises with a high number of repetitions for the arm and overhead strength training.
These exercises will help learn to snatch and build an athlete's overall positional strength, which will lead to better numbers and more confidence in the SNATCH.
OPTIMIZED STRUCTURE AND DISTRIBUTION OF LOAD
The main volume of the program's load is aimed at developing the snatch, but also the program contains sufficient volume in snatch pull, clean & jerk exercises for "activating the muscle memory".
There are no clean pulls in this program due to focus on snatch exercises.
Volume in squats optimally minimized.
* Recommended for off-season development.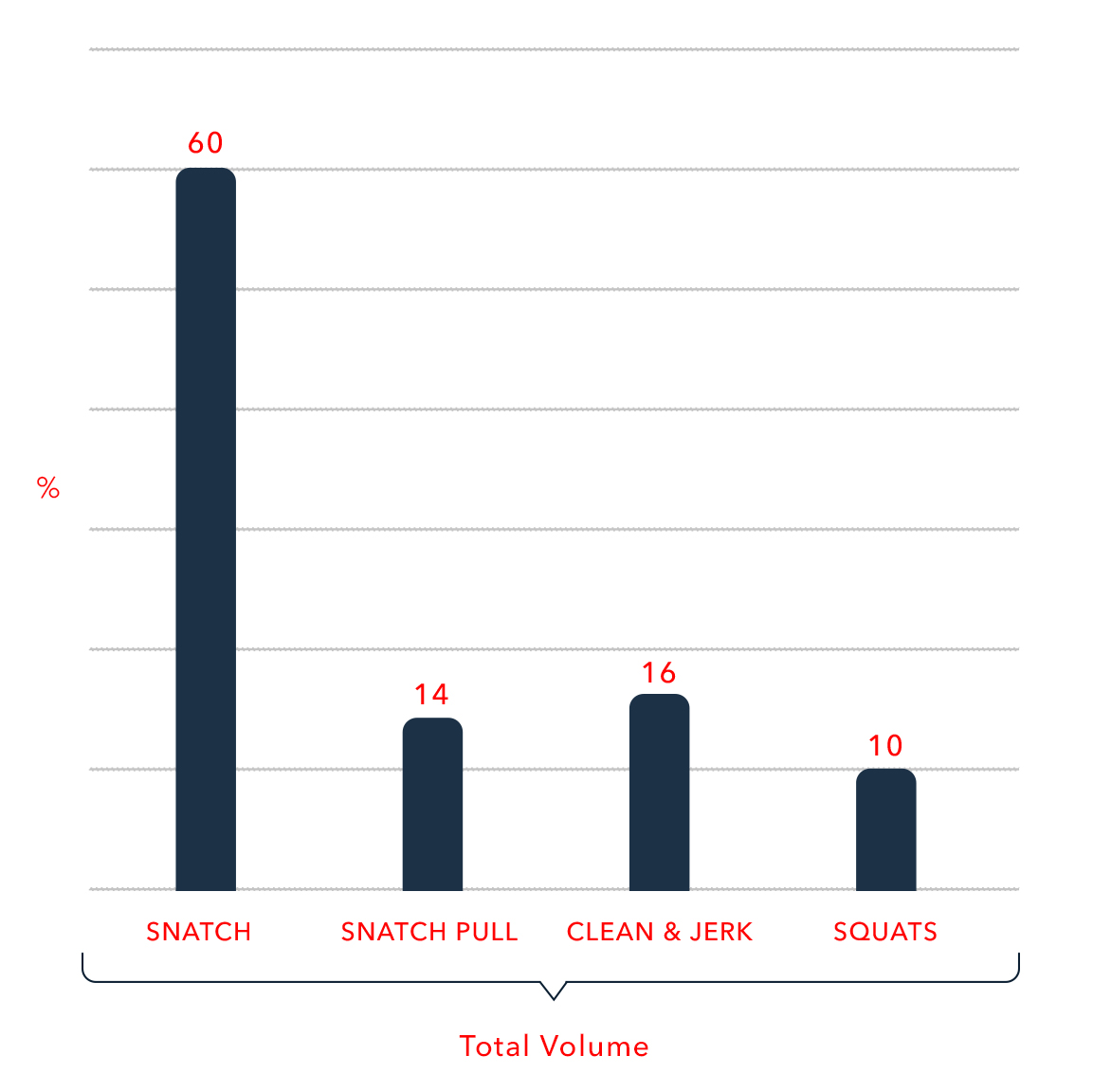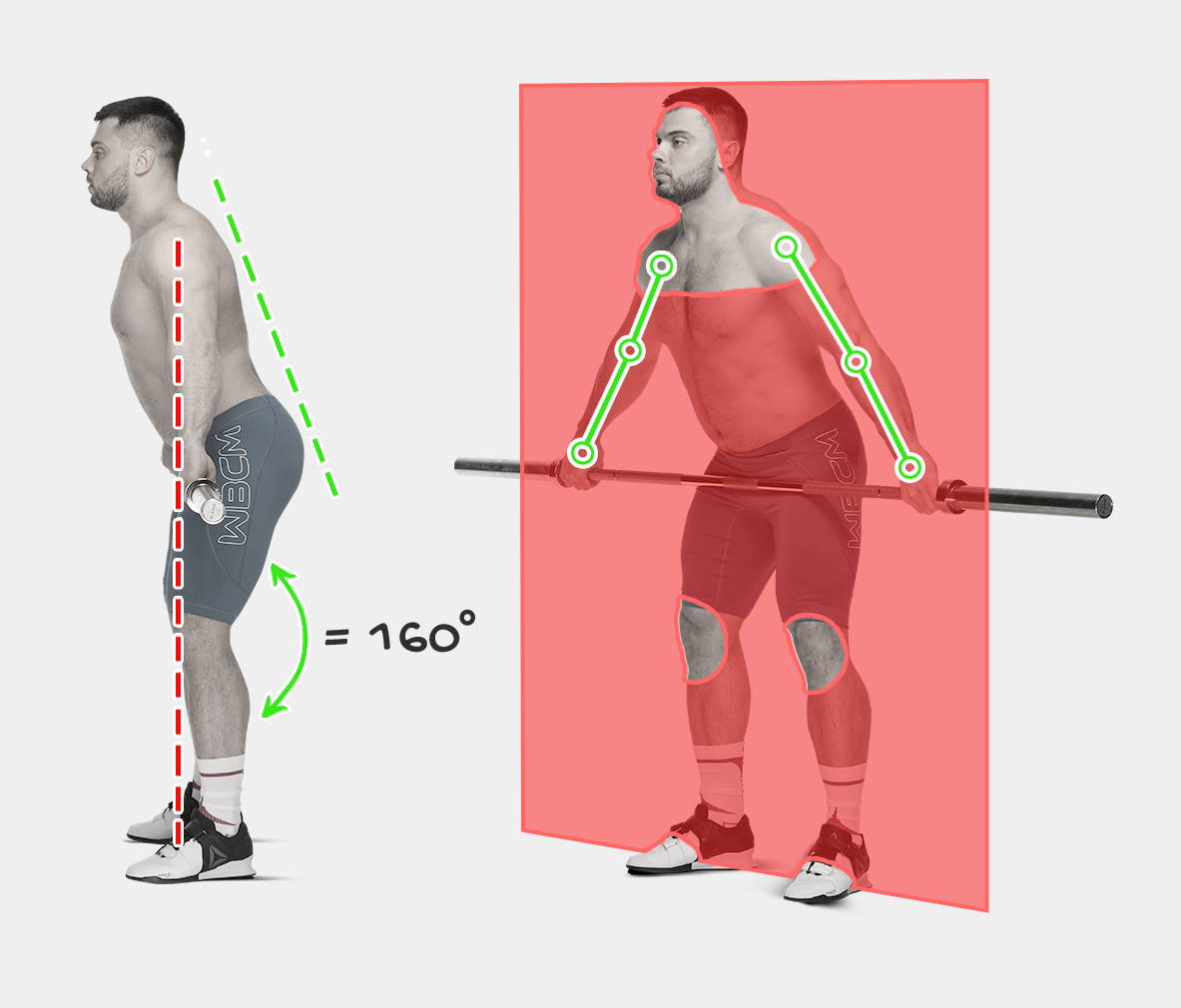 SNACTH requires mobility, neuromuscular control, and power production.
A special warmup routine for mobility and prehab before each session will help to prepare the full body for safe and effective training.
It is a combination of auxiliary exercises to prepare muscles, ligaments, and joints.
NOTE: for personal use only.
NOTE: training programs are non-refundable.

SNATCH PROGRAM IS GOOD FOR:
✔ intermediate and advanced male/female lifters;
✔ weightlifters and functional fitness athletes during strength stage;
✔ lifters who are stuck and want to develop result in Snatch.
Which of these training programs should you choose?
We have a helpful guide that will help with your decision!
Good program
Thanks to the Snatch Cycle program I was able to get a new personal best. Also, my technique has gotten better.
Thank you for sharing your experience! Keep up the fantastic work, and may your journey be filled with even more breakthroughs and victories!
Very fun and effective!
Thank you very much for the program!
My former PR was a 70kg not-pretty-very-unstable-and-lucky-snatch.
After completing the five week snatch cycle I managed to do a controlled and well balanced 85kg snatch.
The program was fun with a lot of diversity in the exercises with great balance between strength and technique. Also great to do other things than just snatch like e.g., C&J and Squats.
So thank you again for a great program.
Niels from Denmark.
Niels, thank you so much for your review of the Snatch cycle!
Our goal is to provide a program that is both enjoyable and results-oriented, and it sounds like we were able to do just that for you.
Best of luck with your future training endeavors!
Could be better
3.5 weeks in and not only am I not progressing I can't hit my previous 1rm
satisfied overall
I just finished my cycle and I didn't manage to improve my PR (75 kg / 165 lbs), however I definitely improved my technique, speed and strength. A bit sad I couldn't break through 75 kg but I still count it as a progress cause I improved successfull snatches ratio with lower weights (to 100% nearly). Giving 4 stars because not all exercises have proper videos linked (somebody already mentioned it). I recommend it overall, will give it a second try after finishing my clean and jerk cycle now :)
How many days per week is the training?

You can plan workouts in two ways:
1. If the task is to build a base for further competitive training, we recommend 5 sessions per week, where Thursday and Sunday are off days.
2. In the absence of a specific goal and competition timing, you can train every other day. This will extend the training program for almost 7 weeks and let you train sparingly with optimal recovery.
Can I combine it with other types of training?

Yes, you can, but the program's effectiveness largely depends on your responsibility when it comes to the training process, sleep, nutrition, and recovery. Train smart, get enough rest.
Will this program prepare me for the competition?

SNATCH CYCLE isn't a program that should be used to get ready for a competition. After the completion of the training cycle, an athlete can do a MAXOUT session in the SNATCH to check their current progress. If your goal is to compete,I recommend to continue training using mycompetition training program.
What type of equipment is needed for this program?

Barbell and Bumper Plates
Squat Rack
PVC
GHD
Rubber bands
Blocks
Kettlebells
Plyometric Box (approx. 20-24 Inch)