IMPRESSIVELY EFFECTIVE WEIGHTLIFTING PROGRAM
FOR MASTERS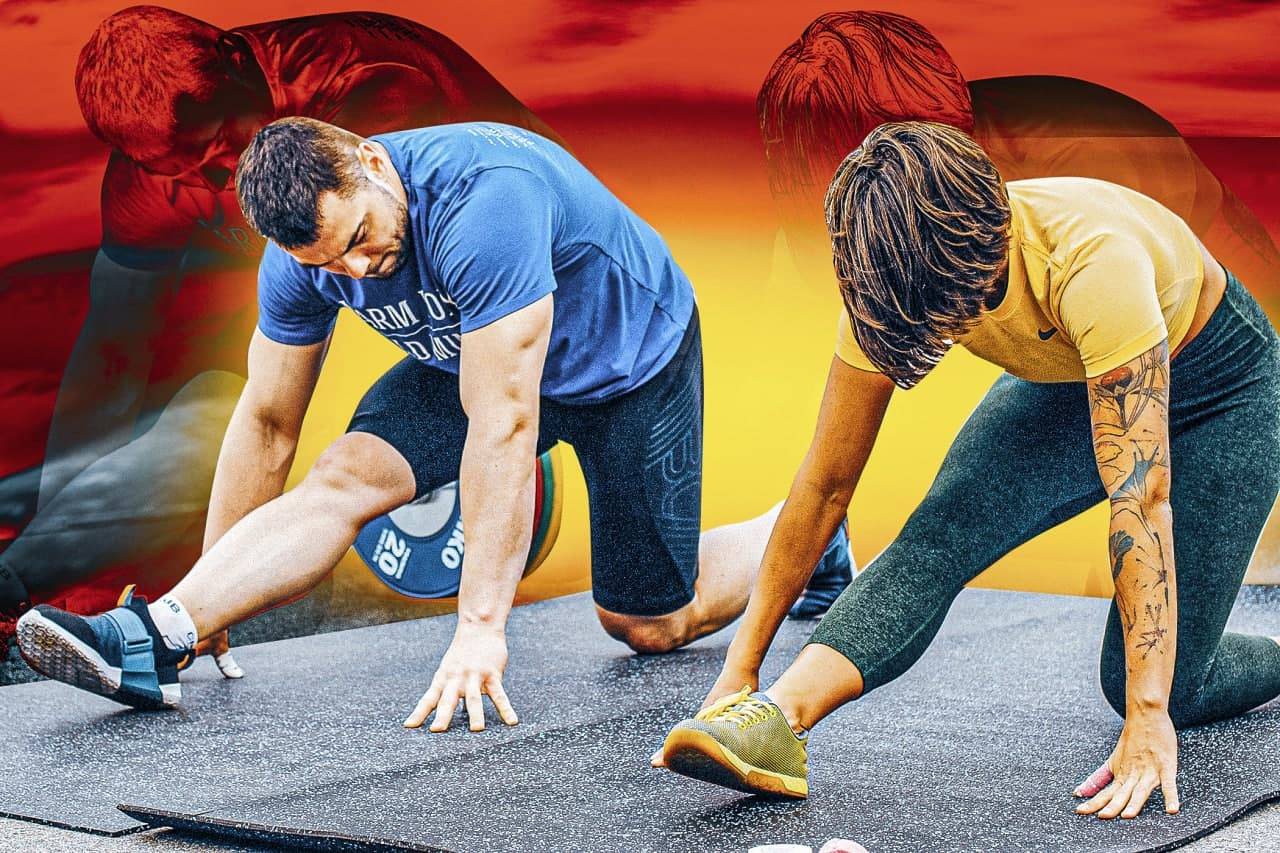 The main reason for including flexibility training in our workouts is to prevent injury. We play around with the warm-up exercises that encourage both and increase in flexibility and positional reinforcement for master athletes such as sots press or press from split position.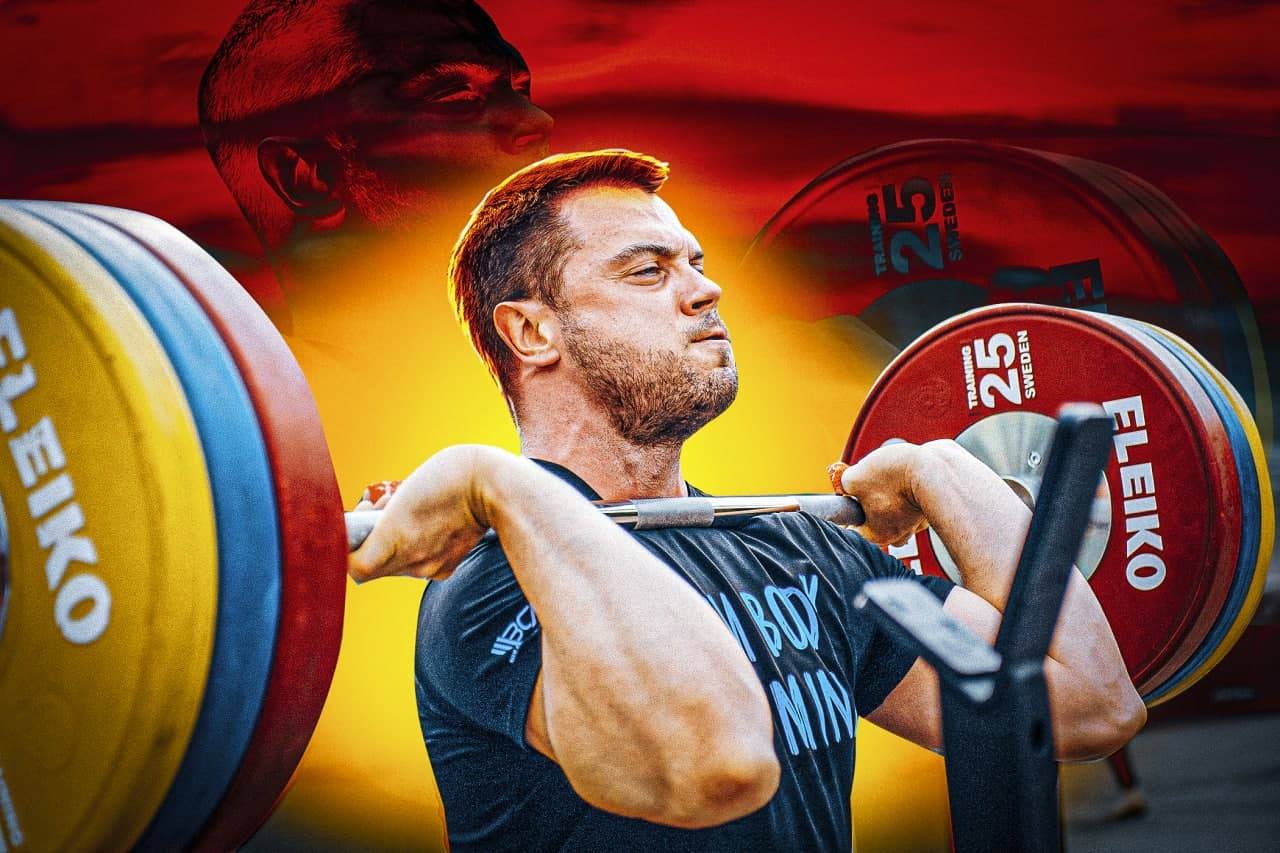 The Olympic movements are highly explosive and the force produced can cause wearing on the joints if the body is not prepped. You will do full variations of the lifts and also vary the exercises using box squats to take some pressure off of the knees.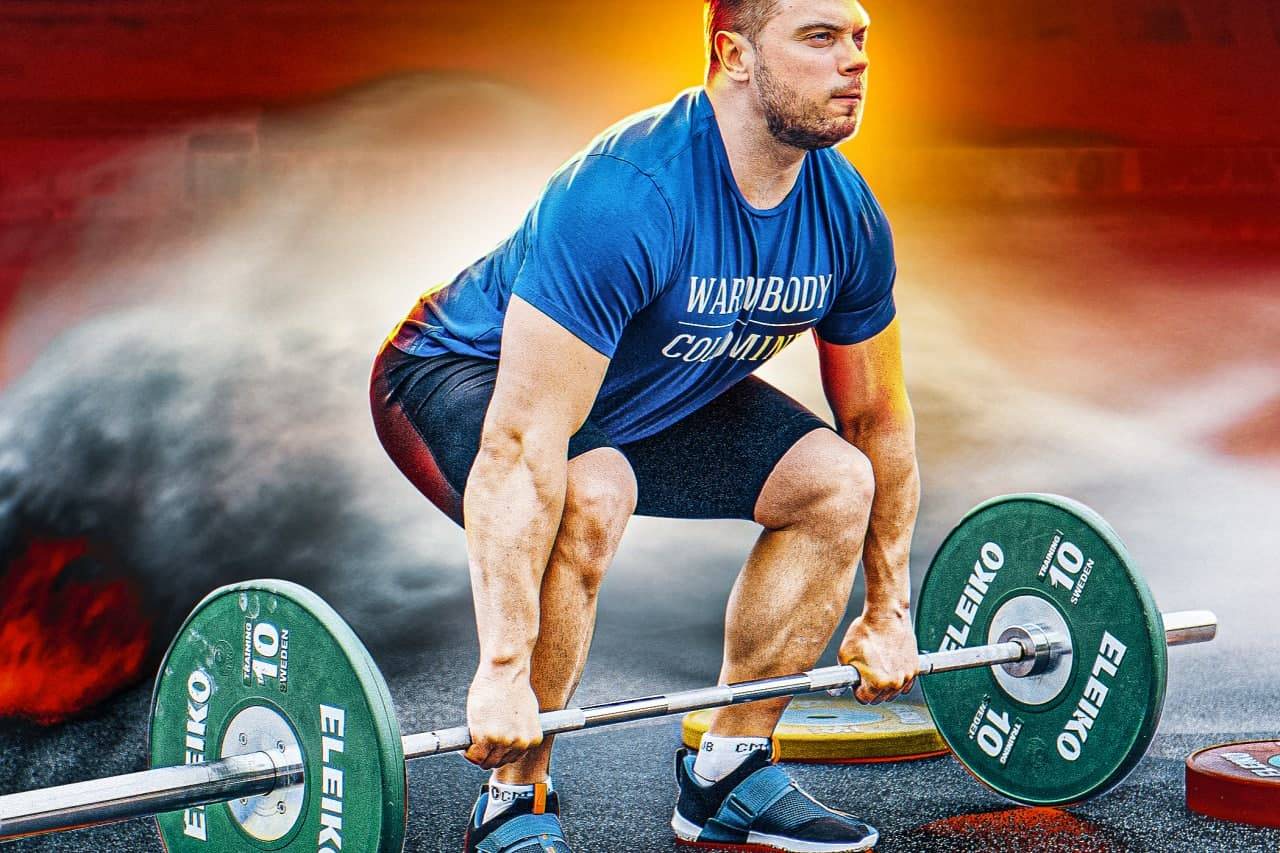 Learning proper technique is crucial from day one. Your flexibility and mobility matter too. Therefore, you should focus on these aspects before going any further. That's why one day each week is devoted to technique development.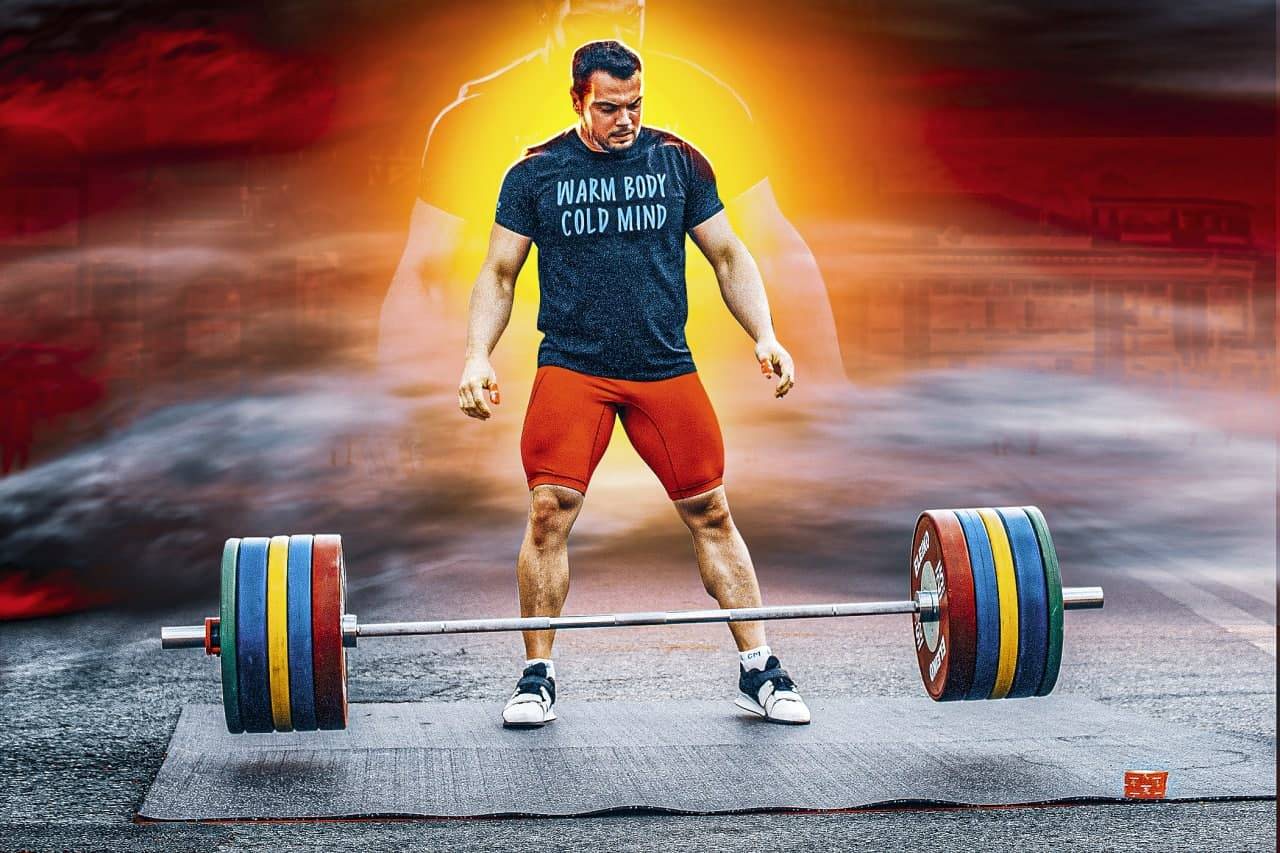 We work hard at times to stress our body and we work easy at times to allow recovery from the stress. Training the same way every day, week in week out is not the way to train effectively.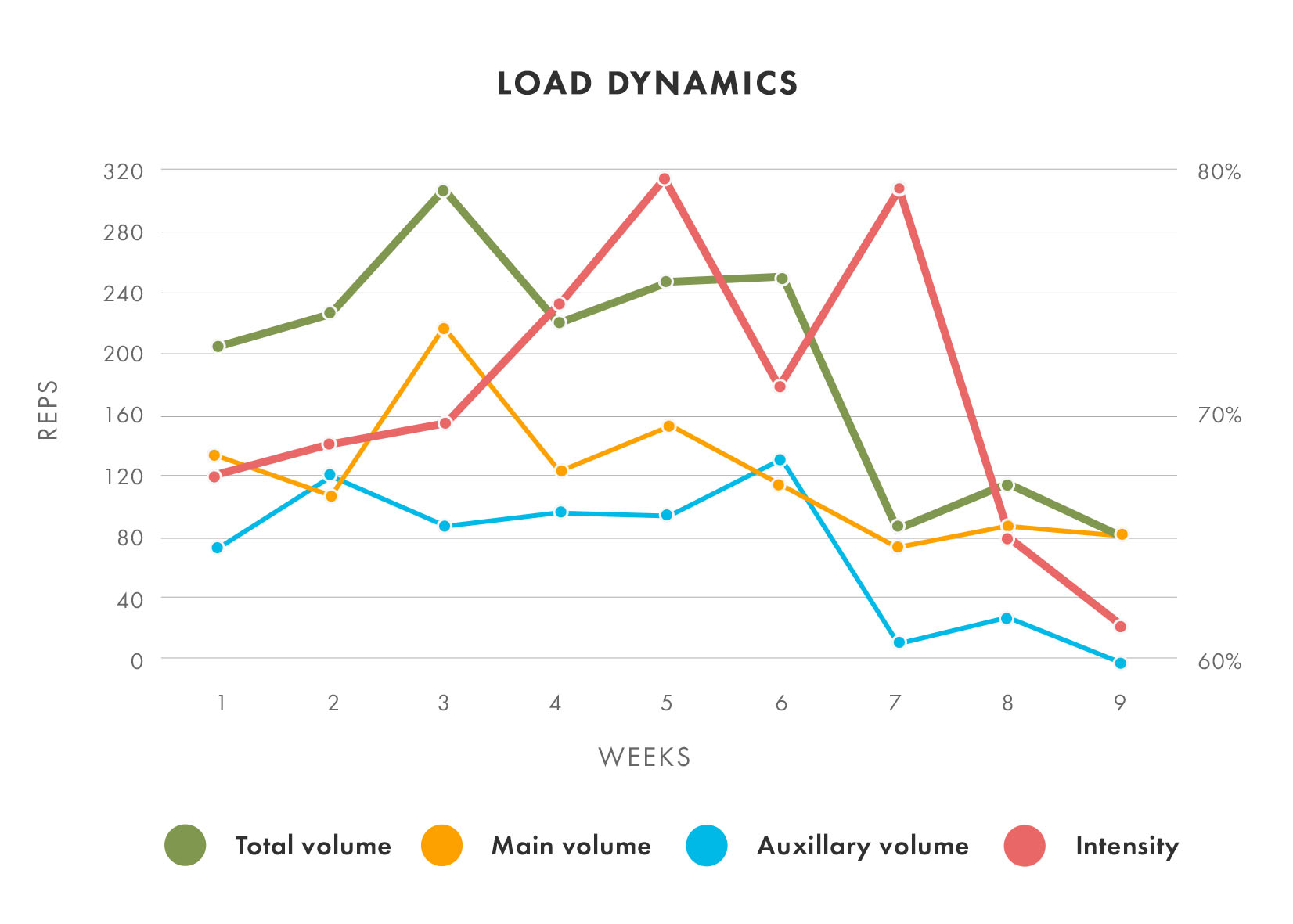 Every week provides an optimal training effect, rational alternation of heavy, technical and recovery sessions, which are balanced by volume and intensity. This allows you to reach safely the peak of the form by the date of the competition "day X" and preserve the total body functionality.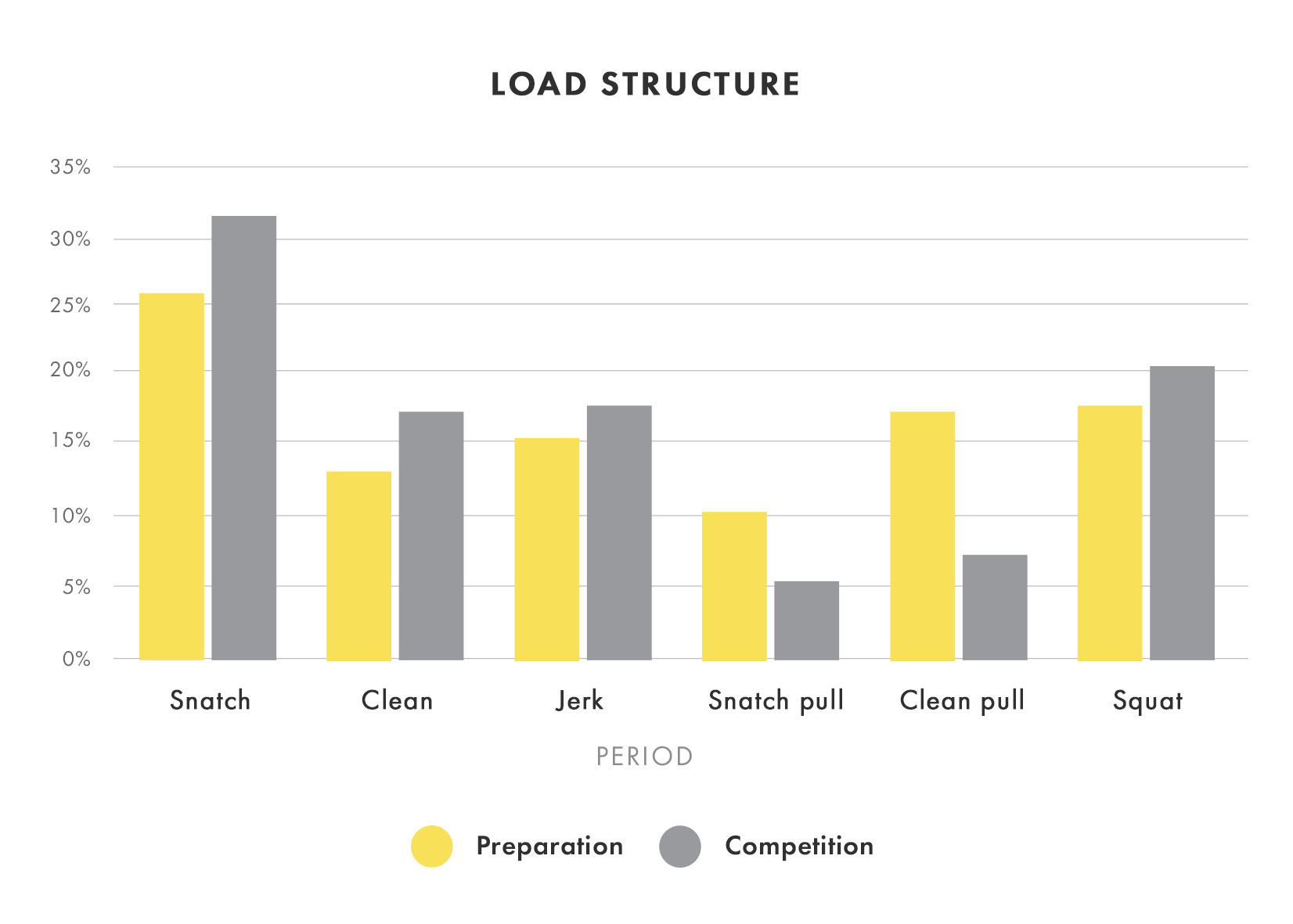 The Masters weightlifting program contains an optimal set of effective and less traumatic exercises, taking into account the age category of athletes. The alternation of preparatory, shock, combined, as well as strength exercises with a short amplitude of work, provide an optimal training stress.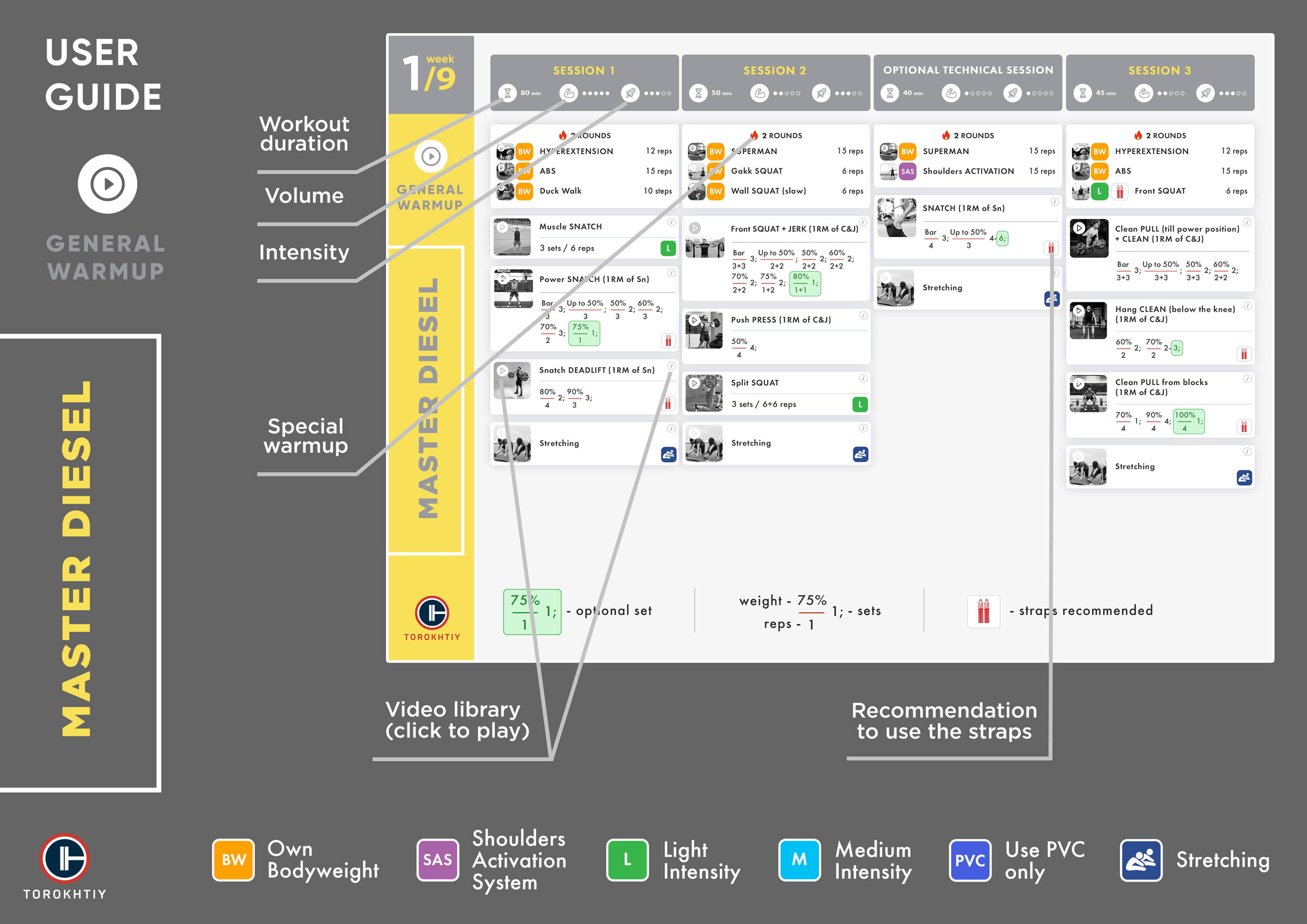 Considering the specifics of the Masters athletes this training program include:
✔ Adapted total volume;
✔ Specific warm-up emphasis;
✔ Smart combination of exercises;
✔ Optimal shock load in squats;
✔ Development of the power base due to pull variations and power complexes.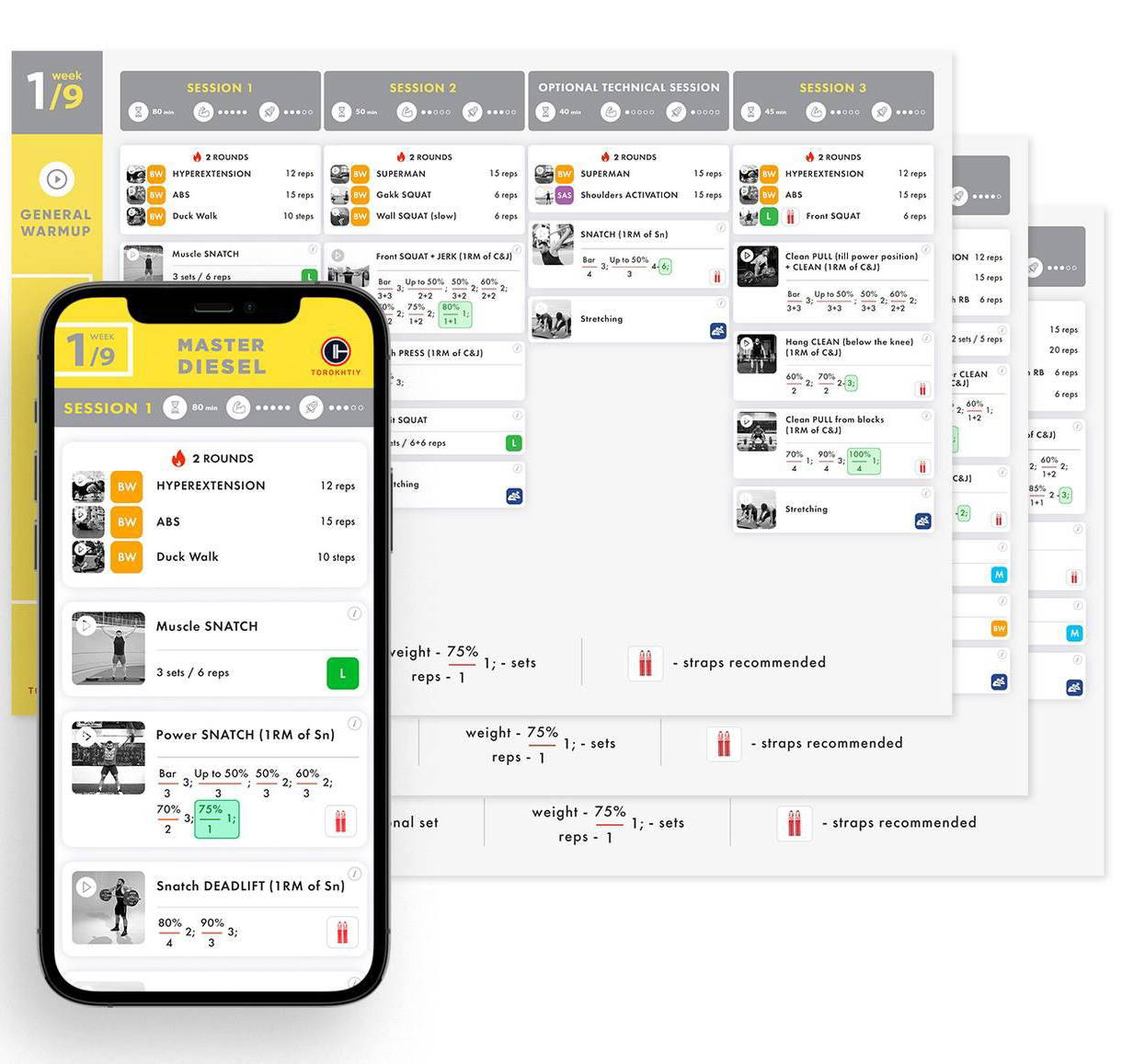 ✔ Program is delivered as a downloadable and printable PDF;
✔ 9-week program (4 sessions per week)
;
✔
Three days of focused weightlifting training and one day of optional light technique work;
✔ Created to develop result in Snatch, Clean & Jerk;
✔ Olympic Variations, Squatting and Pulling using a periodization strategy unique to all Torokhtiy's programs;
✔ Good both for male and female athletes;
✔ Every prescribed exercise includes a video demonstration and text description;
✔ One Time Purchase for #LifeTime Access.
Which Torokhtiy Training Program Is The Best For You?
Browse our program guide, compare details and start training!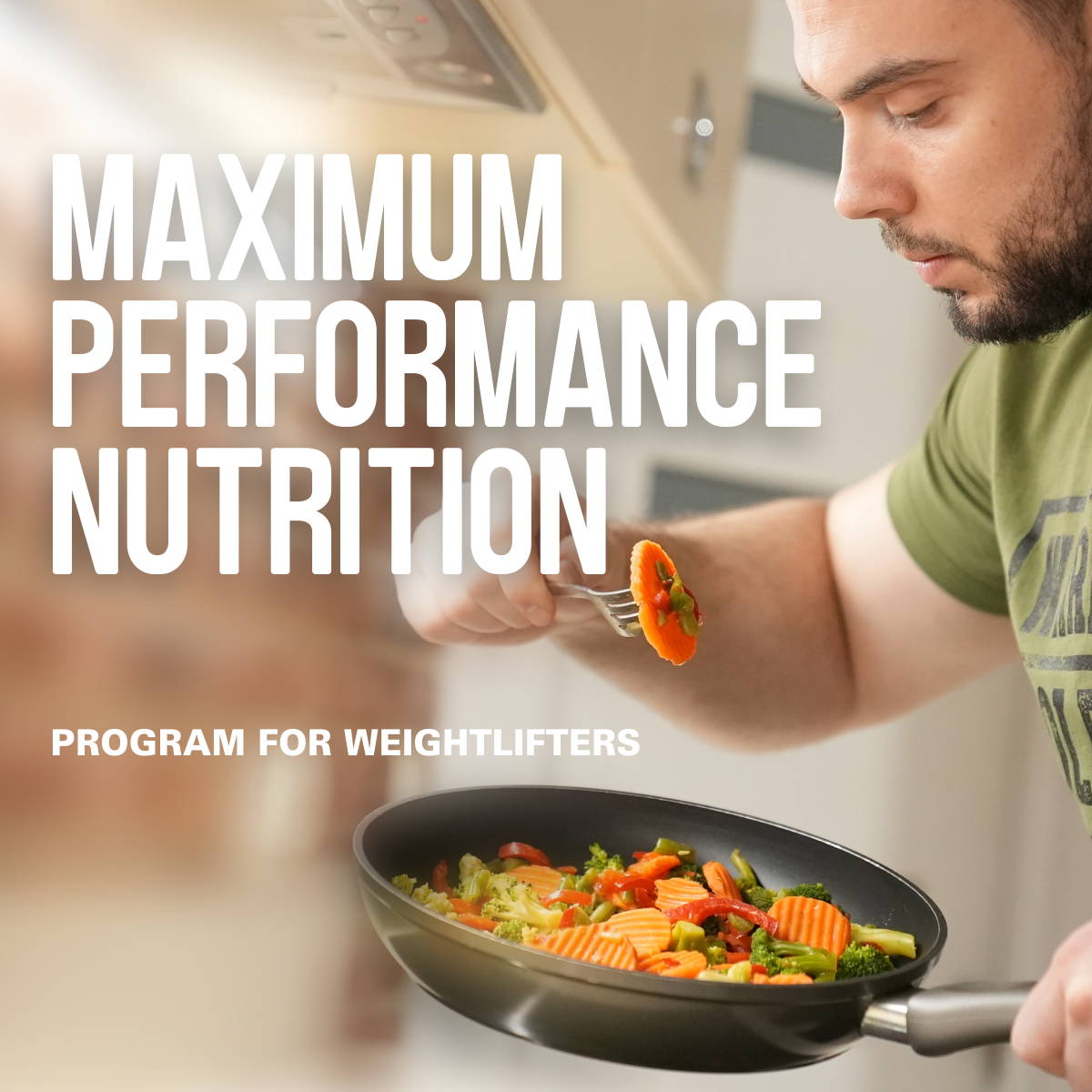 Next to the muscle building workout plan, the nutrition plan is one of the most important factors in gaining muscles and is key to achieving your personal training objectives.
That's why we recommend combining the workout program for muscle gain with the NEW PERFORMANCE NUTRITION program.

PERFORMANCE NUTRITION is a weightlifters plan tailored to specific energy needs, training loads and recovery dynamics.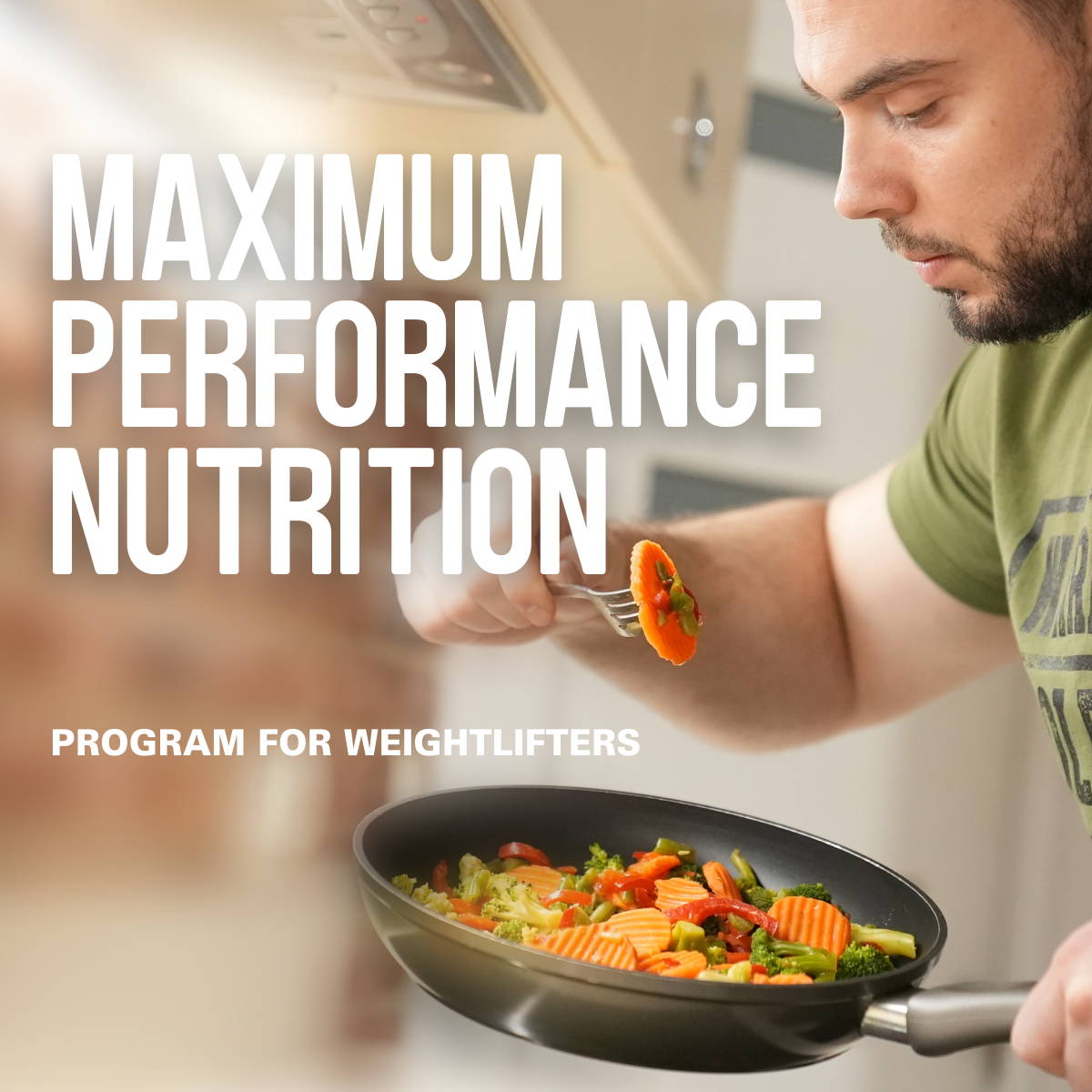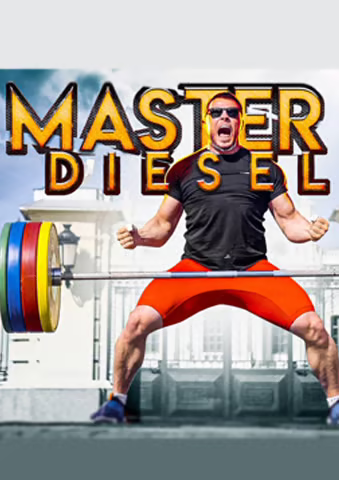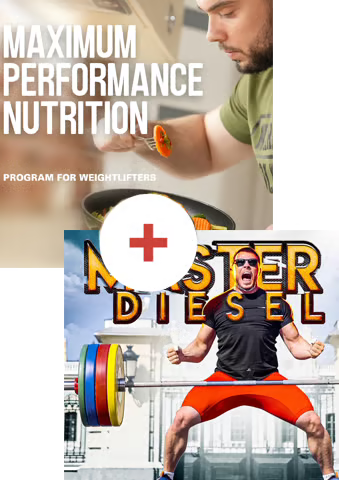 MASTER DIESEL + Nutrition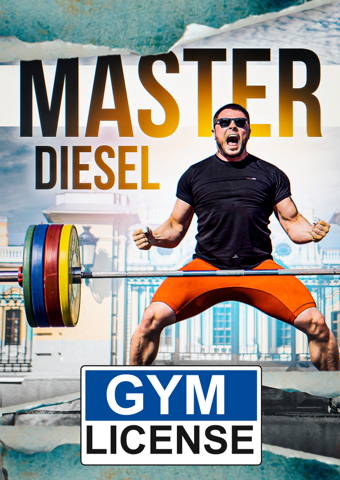 9-week training plan (personal use)
Programming For Gym (monthly)
*Men's Maximum Performance Nutrition is selected by default.
To get Women's Nutrition Program contact us via online chat on the page or via email - direct@torokhtiy.com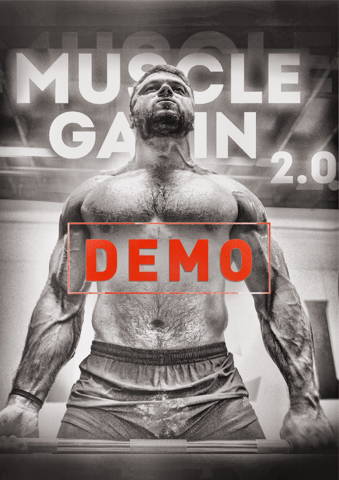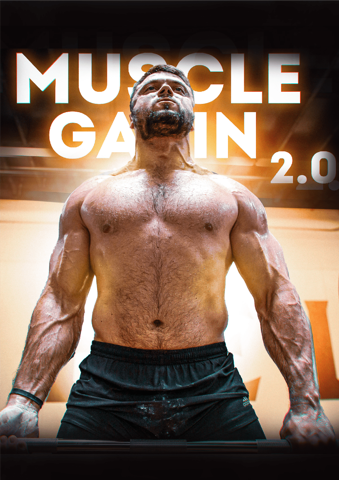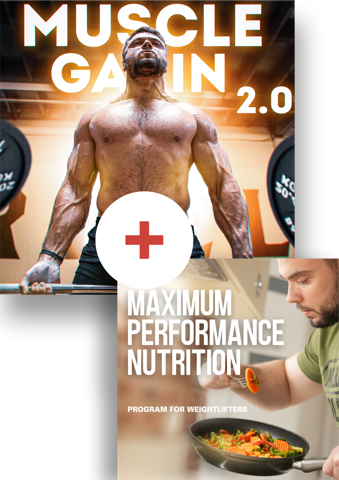 It takes some time to prepare custom Nutrition Plan for specific weight.
You will get a your PERFORMANCE NUTRITION PDF in a 2-4 days after purchasing the program.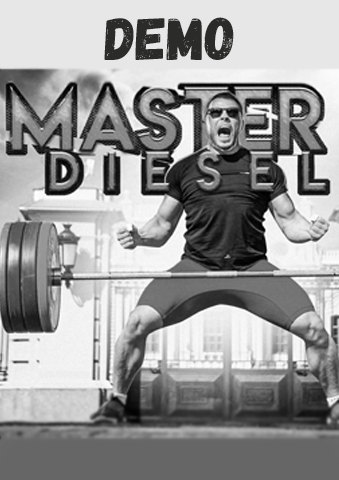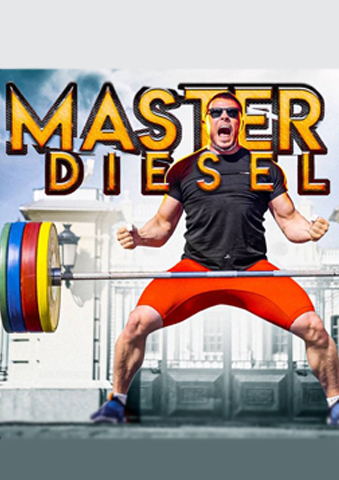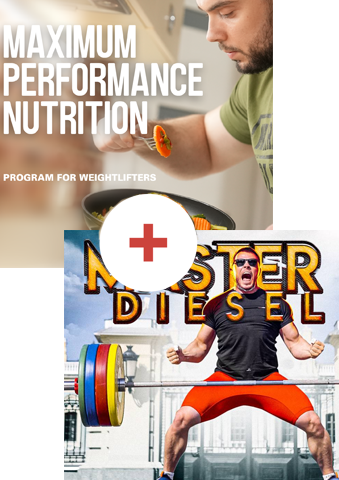 MASTER DIESEL + Nutrition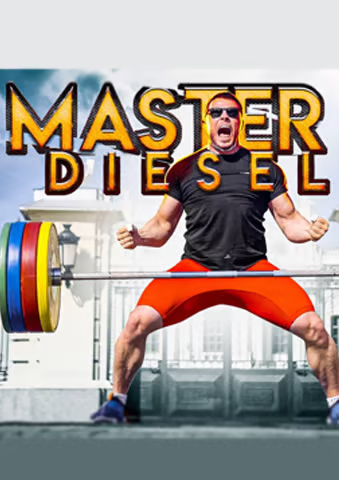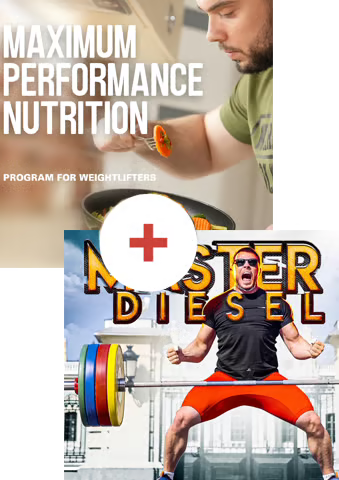 MASTER DIESEL + Nutrition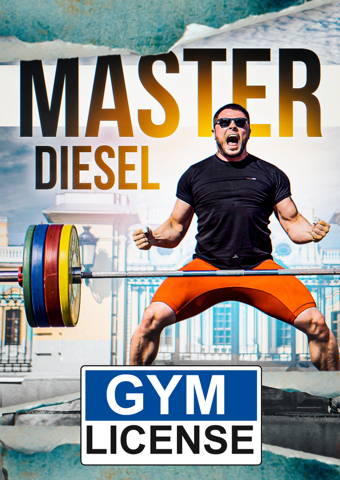 9-week training plan (personal use)
Programming For Gym (monthly)
*Men's Maximum Performance Nutrition is
selected by default.
To get Women's Nutrition Program contact us via online chat on the page or via email - direct@torokhtiy.com
Master Diesel Review
I purchased it for 50% off the list price on Dec. 26. Good quality/price point. I like it because I can build on it based on the time I have to train in a given week. I've repeated some of the programming because I felt like I needed more practice at certain aspects of the lifts like fixing early armband, incomplete extension, a slow first pull and so on. Each week I feel a little more confident and I'm able to add a kilo or two here or there to the training regimen.
Comprehensive
Having coached and lifted for 8 years as a Masters, I have to say this is a fantastic program. It is well thought out, and forces the lifter to focus on things they might not want to. All of which is to maximize training results and keeping healthy. I am going to start this program next week, and will see how the results turn out. What is outstanding is the movements that work more unilaterally, and the ones that work imbalances and keep an aging master lifter healthy, mobile and strong. I would recommend this to anyone who needs a program that gets them back on track.
Great Program for Masters Athletes Who Still Want to Lift but Don't Need so Much Volume
The program offers great option to still perform and work on your Olympic lifts as a masters athlete but without the heavy volume. Allows for rest and recovery to stay healthy.
How long should I rest in between sets?

Your rest time should last up to 2-3 min, it can be a bit longer after a heavy set.
Can I use this program if I am younger than 35?

Yes you absolutely can! This programme contains less shocking sessions, but will bring you gains for sure.